For many of us, there isn't a thing in the world that can compare with chocolate! Whether it's dark, milk, couverture or hand-crafted, chocolate has a way of ringing sweetness to our lives in small magical snippets. Although one does not need a specific day to enjoy this gooey goodness, with World Chocolate Day right around the corner and a host of chocolate experiences on Airbnb we have yet another excuse to indulge in our favourite decadent dessert!
So whether you want to spend the day enjoying some of the most delicious chocolates by famous chocolatiers, learn the history and origin of chocolate making, try new traditional chocolate drinks and indulge in your childhood dream of visiting a chocolate factory,  we have selected as a taster some international Airbnb chocolate experiences which will ensure a sweet and delicious day, perfectly spent with your loved ones.
Set off on an extraordinary chocolate and pastry tasting session, in the picturesque Left Bank, savoring the creations of the world's top chocolatiers and patisserie. Sample dark and milk chocolates made from the finest cocoa mixed with exotic flavors; caramels from the best Breton creator; and cream puffs made right before your eyes!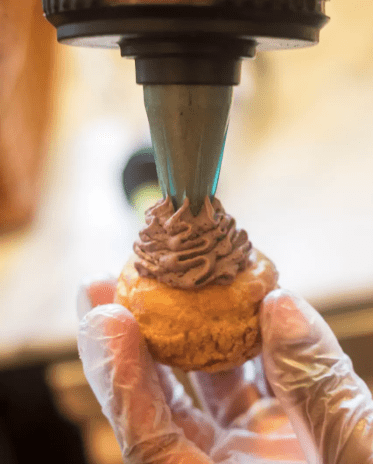 Visit a chocolate factory and learn how to create authentic chocolates and homemade candies with Peter and enjoy the delicacies you have made with your very own hands.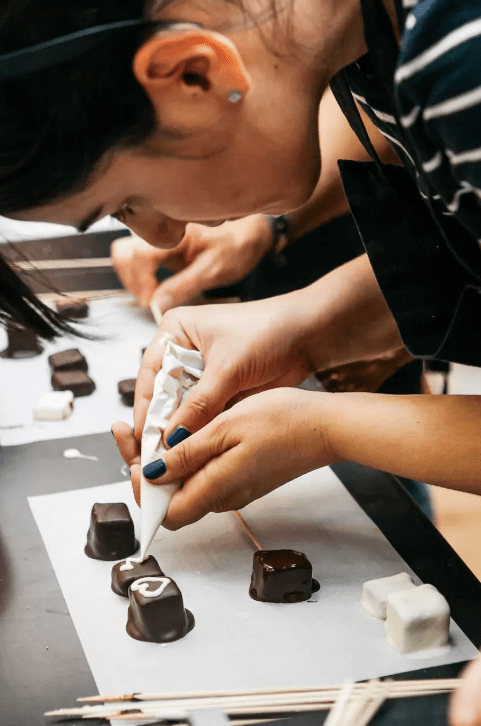 Go on a walking tour with an Italian professional sommelier and explore a historical cafe to taste "Bicerin" a traditional drink made out of espresso, cream and chocolate. Visit a well-known historical workshop to taste the local chocolate, like Gianduiotto and have a piadina with chocolate!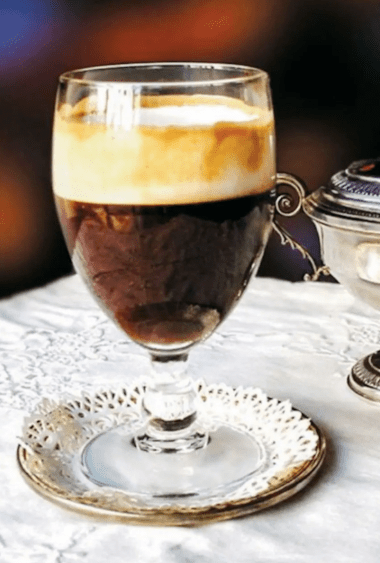 Melt is the perfect Chocolatier for you to be introduced to the informative and fascinating world of chocolate. While sampling mouth-watering chocolates you will witness the art of hand tempering and learn how you can use this skill at home with chocolates.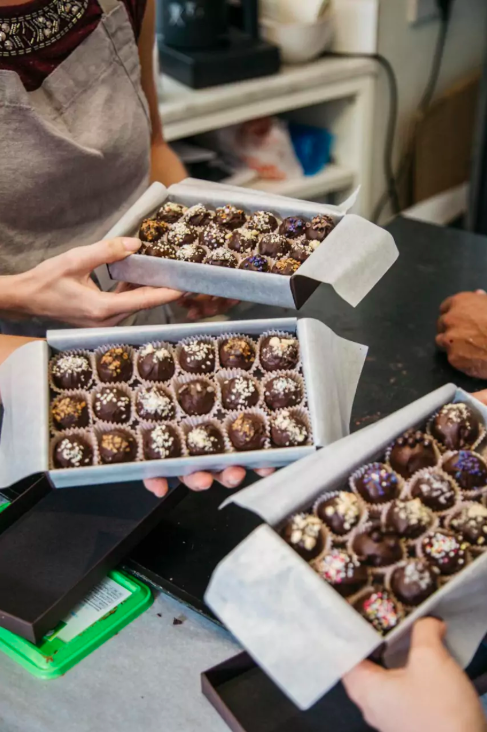 Make chocolate bars straight from cocoa beans, starting with cracking and roasting your beans and finishing with wrapping up 2 of these fine chocolate bars which you can take home as souvenirs.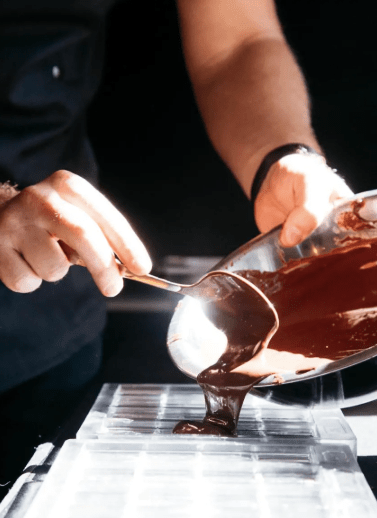 Discover all the secrets of chocolates and learn about their origin and history with Victoire. Sample some of the finest french chocolates and learn to stimulate your palates and detect chocolate aromas.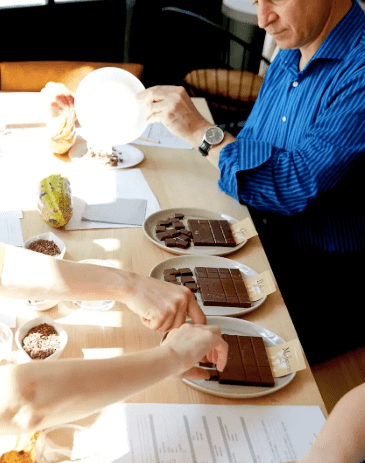 You'll select nine chocolate truffle centers with three flavors, handcrafted specially by our master chocolatier, dip your truffles in your choice of tempered dark, milk, or white Guittard chocolate and decorate with gourmet toppings of your choice. Moreover, you'll package them in a beautiful balsa box, ready to be taken home to show off and savor.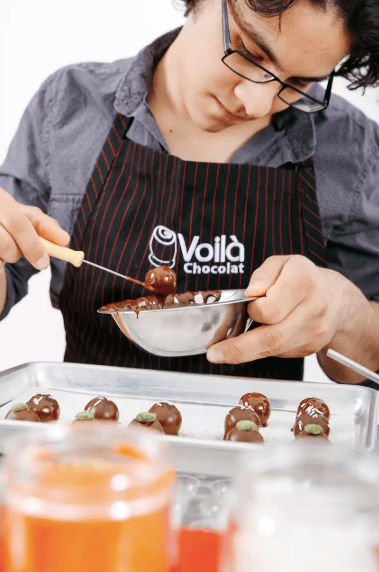 **All Experiences in this press release are intended purely to inspire and illustrate. Airbnb does not recommend or endorse specific Experience listings on the Airbnb platform.