Airbnb and Maharashtra join forces to promote tourism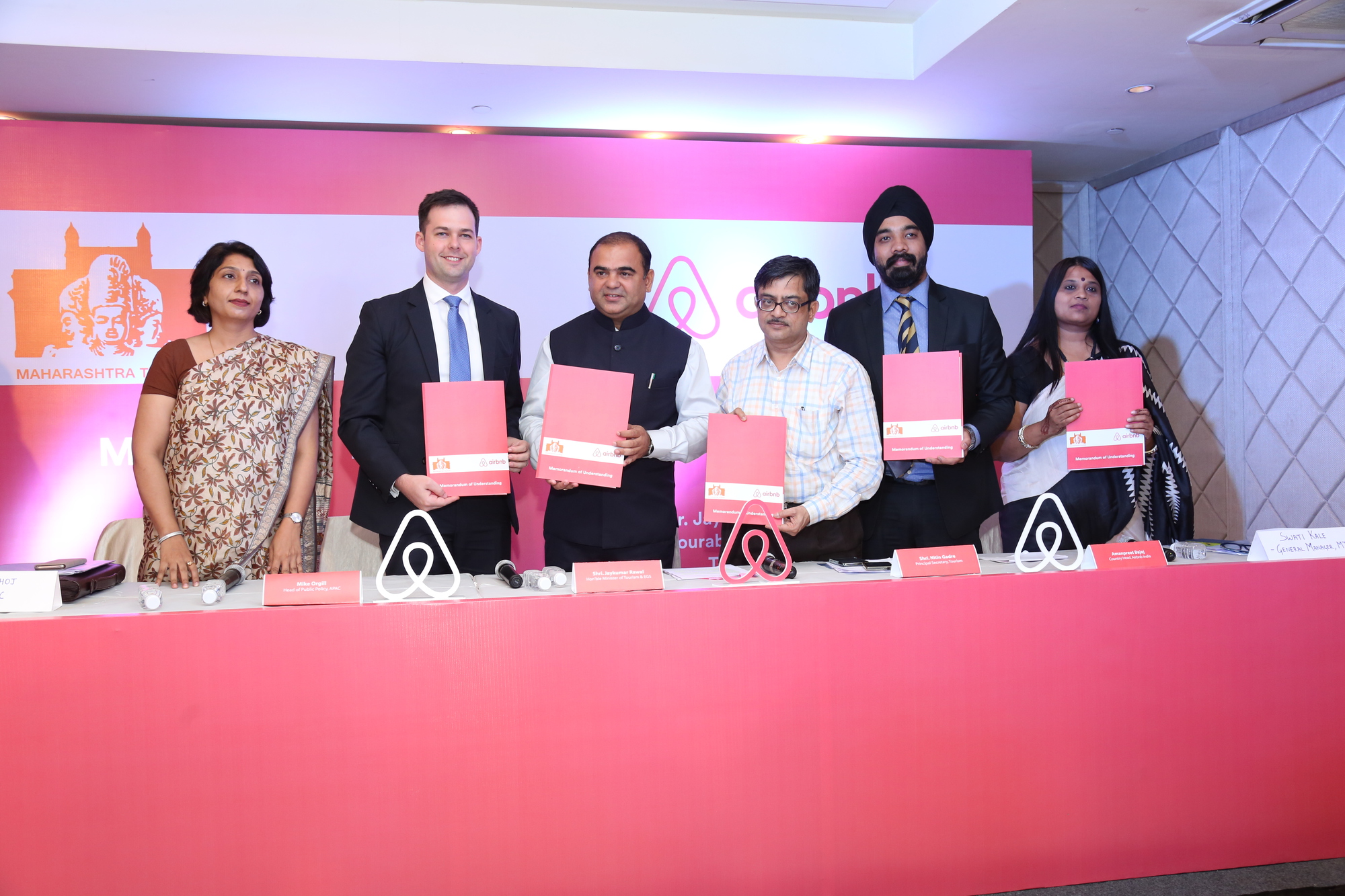 We're thrilled to share news that Airbnb and Maharashtra Tourism signed a Memorandum of Understanding (MoU) to boost tourism across the state.
At a signing event held in Mumbai, Airbnb was also announced as the official Alternative Accommodation Partner for Visit Maharashtra 2017, a statewide campaign aimed at promoting Maharashtra's unique culture to domestic and international travellers.
Under the MoU, the parties agreed to:
Promote tourism in Maharashtra through Airbnb's global platform
Expand the network of quality homestays in Maharashtra
Provide skills development workshops for hosts on hospitality standards, jointly conducted by Airbnb and Maharashtra Tourism
We're also pleased to announce a commercial agreement with the Maharashtra Tourism Development Corporation (MTDC), whereby Airbnb will share a portion of its booking revenue in Maharashtra with the MTDC and execute mutually agreed promotional activities supported by MTDC.
"Tourism is a key pillar for the State of Maharashtra and we are committed to increasing the number of global travellers to the State who could benefit our local communities. In a bid to attract foreign tourists, we have announced 2017 as "Visit Maharashtra" year. As our alternative accommodation partner, we look forward to working with Airbnb to achieve the goals of the campaign," said Shri. Devendra Fadnavis, Honourable Chief Minister of Maharashtra.
"In Airbnb, we have found a like-minded partner who is keen to collaborate in growing tourism in Maharashtra. Through this partnership we aim to create at least 50,000 micro-entrepreneurs in the hospitality sector in the next five years," said Shri.Jaykumar Rawal, Honourable Minister of Tourism, Government of Maharashtra.
"Airbnb and Maharashtra's connection goes back to our roots. The first ever guest hosted by Airbnb's co-founders came from Pune in Maharashtra. In the last few years, that connection has continued to strengthen through the State's growth as a high priority market. It is extremely heartening to see the State government's vision to develop and promote tourism in the State. We are honoured and delighted to partner with the Department of Tourism and MTDC in this journey," said Amanpreet Bajaj, Country Manager – India, Airbnb.
The announcement builds upon Airbnb's focused efforts to enhance its presence in India, showcasing the company's intent to collaborate with both citizens and the government to contribute to the growth of a booming home sharing ecosystem, which holds immense promise for tourists – domestic and international.