Airbnb and Maharashtra Tourism introduce Tourism Entrepreneurship Accelerator Programme to celebrate one-year milestone of partnership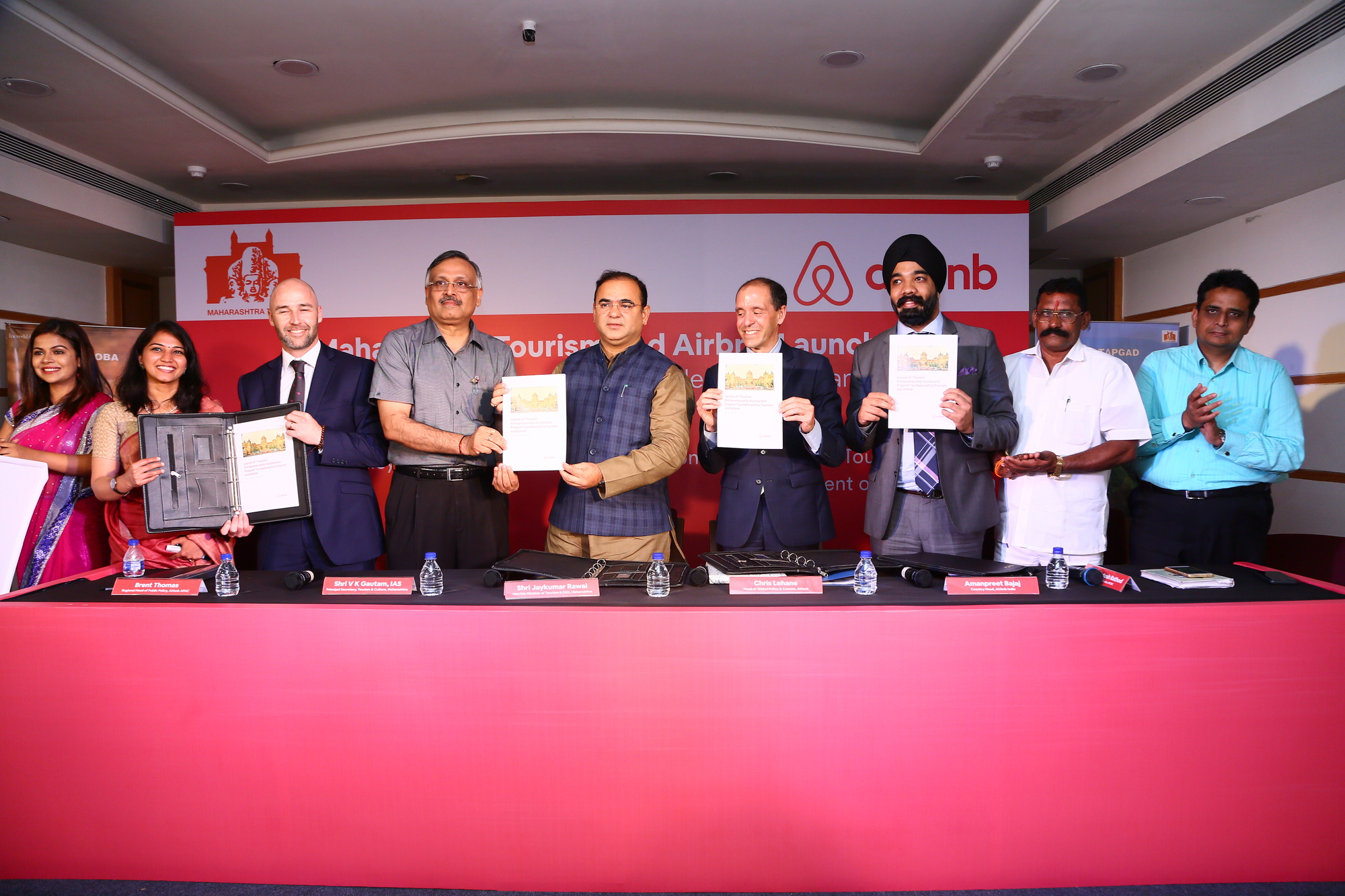 On June 8, 2018, Airbnb and the Maharashtra Tourism Development Corporation (MTDC) announced the launch of the Tourism Entrepreneurship Accelerator Programme to mark the one-year milestone of our MoU.
The program aims to drive economic growth in local Maharashtra communities by helping hospitality micro-entrepreneurs grow their business through four key pillars of support: Training, Enabling, Access and Promotion.
Key elements of the program include:
Training:

Airbnb will create a comprehensive training toolkit to be used by MTDC to identify quality destinations, homes and entrepreneurs. It will also be used by Airbnb to train selected entrepreneurs on technology, hospitality, financing, regulations and promotion.

Enabling:

Airbnb has been sharing a portion of its earnings in Maharashtra with MTDC towards tourism development in the State. Besides using this fund as the program's foundation, MTDC will connect trained entrepreneurs with existing government programs for additional funds.

Access:

Airbnb and MTDC will connect selected entrepreneurs with local community partners to build their language skills, and provide access to technology and mentorship support.

Promotion:

Once our entrepreneurs are ready to host travelers, Airbnb will partner with content creators to promote the homes to tourists around the world. MTDC will also use its promotional platforms to support the entrepreneurs.
The program will be launched in Elephanta Village, home to a UNESCO World Heritage site, where MTDC and Airbnb will identify 35 homes aligned with Airbnb standards with the support of the village council. Hosts in Elephanta Village will be the first set of entrepreneurs to benefit from this program.
"Airbnb has always been committed to building a more inclusive tourism sector across the world and no more so than in emerging markets like India. Last year, Brian Chesky, CEO and Co-Founder of Airbnb, in his meeting with the Honourable Prime Minister, had shared Airbnb's commitment to create 50,000 hospitality micro-entrepreneurs in India. The launch of the Accelerator Programme is a major step towards realizing our commitment and Maharashtra is our lead partner in creating a progressive, sustainable tourism ecosystem in India," said Chris Lehane, Global Head of Policy and Communications, Airbnb.
Jaykumar Rawal, Hon'ble Minister of Tourism Government of Maharashtra, shared, "Tourism is not only a source of revenue for the state, but is also key source of growth for local communities. In Airbnb, we have found a global partner whose vision to create skilled micro-entrepreneurs in hospitality and homestay ecosystem to further expand Maharashtra's tourism potential. The Tourism Entrepreneurship Accelerator Programme, which will help mentor and support budding entrepreneurs in in hospitality sector and build a strong homestay network across key destinations, is the first-of-its-kind tourism initiative in India where the Government has used the revenue shared by a partner to create a program to benefit various underprivileged communities in the State."