Airbnb Celebrates Women Hosts Ahead of International Women's Day

Airbnb celebrated the journey of Women Entrepreneurs & Airbnb Hosts through a panel ahead of International Women's Day featuring Ms. Valsa Nair, Principal Secretary, Tourism, Excise & Civil Aviation, Government of Maharashtra, Mandira Bedi, Actor and Airbnb Host, Malini Agarwal, Founder and Creative Director, MissMalini Entertainment, and Pari Sharma, a Host on Airbnb
55% of all the new Hosts who started hosting during the pandemic are women
180,000 women around the world have begun hosting during the pandemic, each with only one listing. These women have earned over $600 million since the pandemic struck.
The Airbnb community has always been powered by women, and that's still true today. We estimate that 55% of our 4 million Hosts globally, or more than 2 million Hosts, are women. 
Women Hosts in India Earned Over INR 16 million during the pandemic
Goa is home to the largest number of women Hosts in the country, followed by Delhi, Mumbai and Bangalore
Airbnb celebrated the journey of exceptional women, including hospitality entrepreneurs, who braved the challenges of the past year to nurture successful enterprises in the travel and tourism sector, including Airbnb Hosts. Data shows that for many first-time Hosts around the world, sharing their homes on Airbnb also provided an important safety net from the economic challenges of the pandemic.
In India, women Hosts on the platform earned collectively over INR 16 million in 2020. In addition, in the period between March 2020 to February 2021 over 27% of all Hosts that had signed up to the platform were women. Data also shows that homestays can catalyse broader economic impact within communities. According to The Internet and Mobile Association of India (IAMAI), the homestay sector, within tourism, has a significant employment multiplier effect, and also helps economically empower women. It found that irrespective of ownership status, women manage most of the operations in homestays. The largest number of women Hosts on Airbnb have properties in Goa, followed by Delhi, Mumbai and Bangalore.
Encouraging more women to pursue their dream ventures, especially in the tourism sector, Ms. Valsa Nair, Principal Secretary, Tourism, Excise & Civil Aviation, Government of Maharashtra, said "Creating opportunities to expand women entrepreneurship in the tourism sector is a key priority for the Government of Maharashtra. The Ministry for Tourism has already taken innovative steps to interweave entrepreneurship opportunities for women with tourism in various tourist zones in the State. As travelers look for more high-quality local experiences, women Hosts, in partnership with Airbnb, can unlock the economic potential of sustainable, affordable and community-driven hospitality that drives interest to unique and lesser-known locations as well as quality tourism to well-established tourism hubs."
Under this year's International Women's Day theme of #ChooseToChallenge, other panelists also highlighted the importance of persevering in their unique journeys despite facing unprecedented challenges.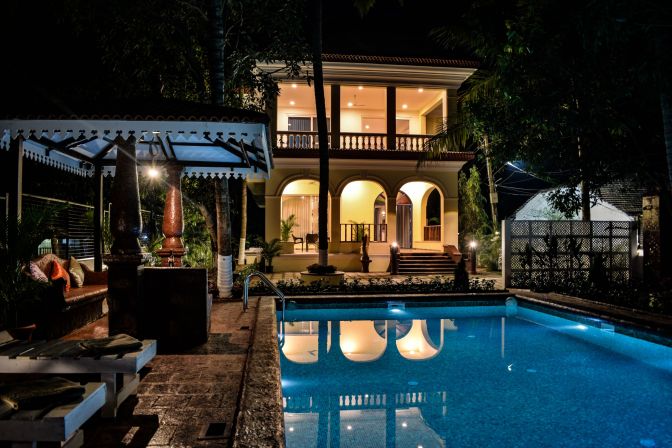 "In 2017, while I was fighting cancer, I started my journey with Airbnb as a Host. I had a choice, let my illness define me and give into my difficult circumstances, or embrace my experience as a 'rediscovery'. I chose not just to survive, but to also thrive as an entrepreneur. Becoming a Host was a great journey of self-growth for me, and I encourage women across the country to embrace the spirit of entrepreneurship in every possible way," said Pari Sharma, an Airbnb Host.
"I am amazed to hear about women who are working hard, challenging norms, and gaining financial independence to become successful entrepreneurs supporting themselves and their families, against all odds. Their journeys have inspired me profoundly. The theme of 'Choose to Challenge' resonates very strongly with me in every sphere of life, and I believe women should choose to challenge every boundary and every obstacle that comes their way, that says they 'can't' do something" says Mandira Bedi, Actor.
"There is no shortcut to success – you have to constantly innovate, self-motivate and never give up! It's amazing to see millions of women get a chance to succeed on their entrepreneurial journeys by partnering with Airbnb. I have always enjoyed my stays at Airbnb homes during my travels across the world and have met so many fabulous female Hosts with fascinating stories.", says Malini Agarwal, Founder and Creative Director , MissMalini Entertainment.
Mr. Amanpreet Singh Bajaj, General Manager – Airbnb India, Southeast Asia, Hong Kong and Taiwan said, "The Airbnb community has always been powered by women, and that's still true today. Women Hosts play an immensely significant role in the travel and tourism sector across the world and in India, and indeed, are driving the future of travel. More women than men are Airbnb Hosts globally, and we are committed to increase the share of India Hosts that are women each year. In addition, our community partnerships are aimed at economically empowering and creating opportunities for women across India."