Airbnb Partners with the Princess Diya Kumari Foundation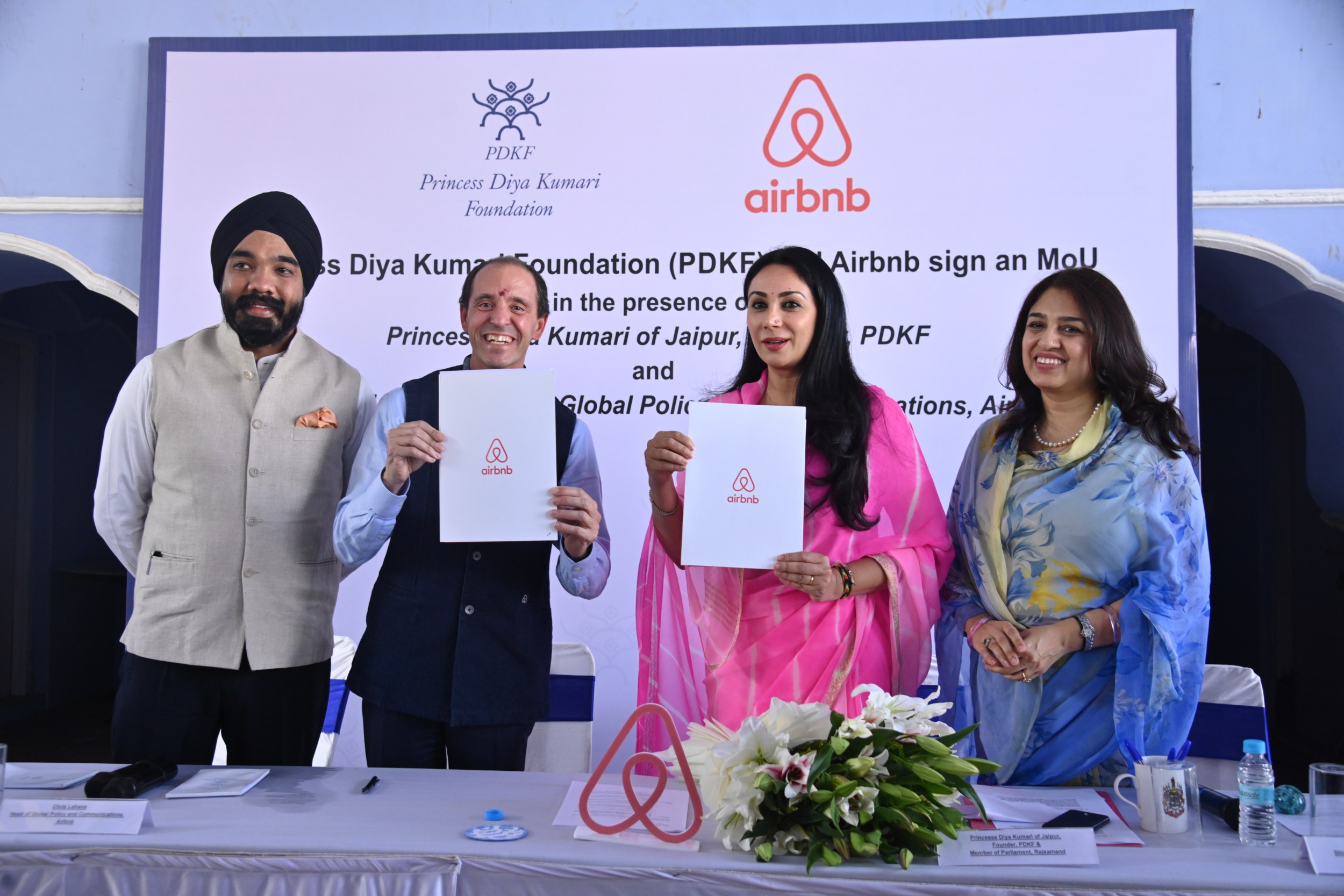 Airbnb, the world's leading community-driven hospitality company, today announced the signing of a Memorandum of Understanding (MoU) with the Princess Diya Kumari Foundation (PDKF).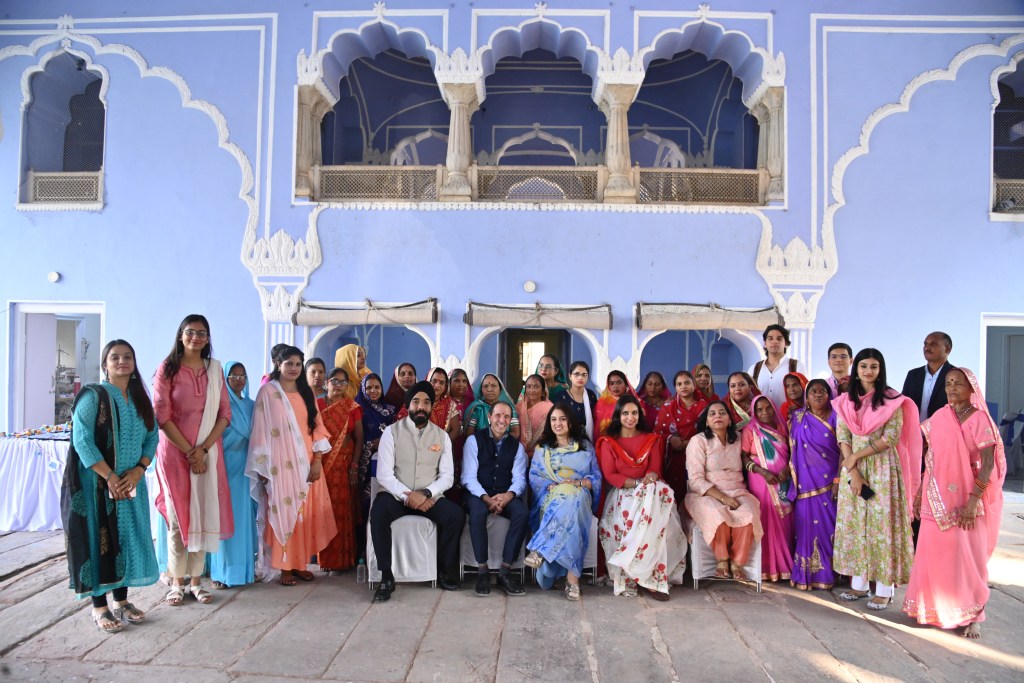 Through the partnership, Airbnb and the PDKF will work together to help the members of PDKF become Airbnb hosts by sharing their homes or their passions with travelers from around the world, thereby creating economic empowerment opportunities for women in rural parts of Rajasthan that don't typically benefit from such opportunities.
PDKF and Airbnb will also partner to create social impact experiences to promote local culture and unique handicrafts made by local women in Rajasthan.
Today's announcement highlights Airbnb's ongoing efforts to boost tourism across India and empower underserved communities through tourism. The partnership builds on Airbnb's existing efforts in India to promote healthy tourism and provide economic empowerment opportunities to communities in rural areas, including with the Self-Employed Women's Association of India and North East Tourism Development Council.
Under the MoU, the PDKF and Airbnb agree to:
Promote micro-entrepreneurship among rural women in Rajasthan by providing skill development training to help them becoming hosts on Airbnb
Identify and increase the network of homestays and unique accommodations in Rajasthan available on the Airbnb platform
Create two social impact Experiences, which will highlight the state's artisan treasures, heritage architecture and local culture, with the proceeds going back to local communities
Support select PDKF initiatives under Project Shiksha Diya with the aim to provide digital literacy to young women.
Provide financial aid to support the Digital Scholarship Program under Project Shiksha Diya
Airbnb will donate all profits accrued from the two social impact experiences to the PDKF to further empower rural Rajasthani women through the organization's initiatives.
Rajasthan has a legacy of strong women who have overcome societal biases to prove their mettle right from the medieval times. It is only fitting, in this context, for us to develop a program which will help our women become entrepreneurs. We'd like to leverage the state's immense cultural wealth of heritage, architecture, painstakingly beautiful crafts and colourful festivals to create irresistible travel experiences that will draw visitors from all over India and the world while simultaneously benefitting women in local communities.

Princess Diya Kumari, founder of PDKF
"It's a pleasure and privilege to work with the Princess Diya Kumari Foundation to further empower potential female hospitality entrepreneurs in Rajasthan. This partnership perfectly embodies one of Airbnb's core values of enabling local communities to benefit from the growth of tourism. PDKF has been instrumental in bringing Rajasthan's artisans, culture and heritage to a global audience, and we look forward to showcasing Rajasthan to the world," said Chris Lehane, Head of Global Policy and Communications, Airbnb, who was in Jaipur to formalize this unique partnership.