As we approach the year's end, we're already looking ahead to our travel planning for the new year. Based on a combination of Airbnb search, booking and wish list growth data*, we're once again forecasting growing interest in more off-the-beaten-path regions, cities and towns to explore.
Ranging from a vehicle-free island off the coast of southeastern China's Xiamen, to the site of Woodstock's 50th anniversary celebration next year, we've found that most of our trending destinations are places where the increased "healthy," more sustainable and authentic tourism will benefit residents and travelers alike, promoting emerging locales like Accra, Ghana; supporting environmental sustainability in places like Calabria, Italy; and offering the chance to help rebuild communities after natural disasters, starting with the top-trending destination on our list: Kaikoura, New Zealand.
Here are Airbnb's 19 trending destinations for 2019 along with a sampling of listings to stay in and Experiences to try: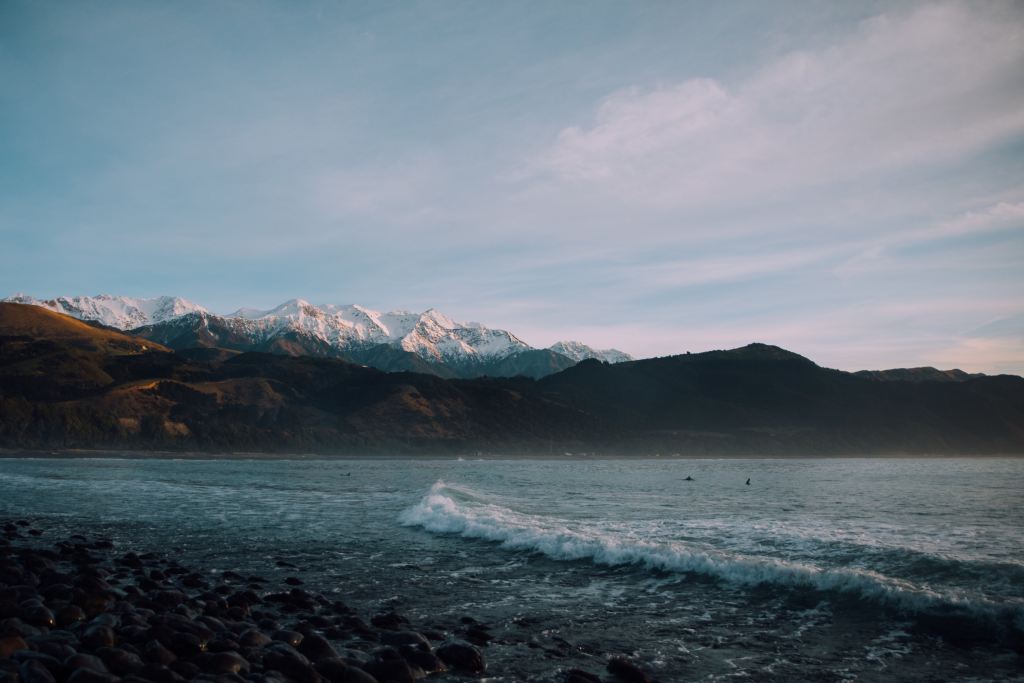 Heavily damaged by a 7.8 magnitude earthquake in 2016, this coastal town in the South Island is staging a marvelous comeback with the strongest increase in both bookings and search on our list. With train and other transportation services coming back online, avid whale- and seal-watchers will find it easier and easier to experience the town's notable sperm whale population and historic whaling past.
295% YoY increase in bookings
210% YoY increase in searches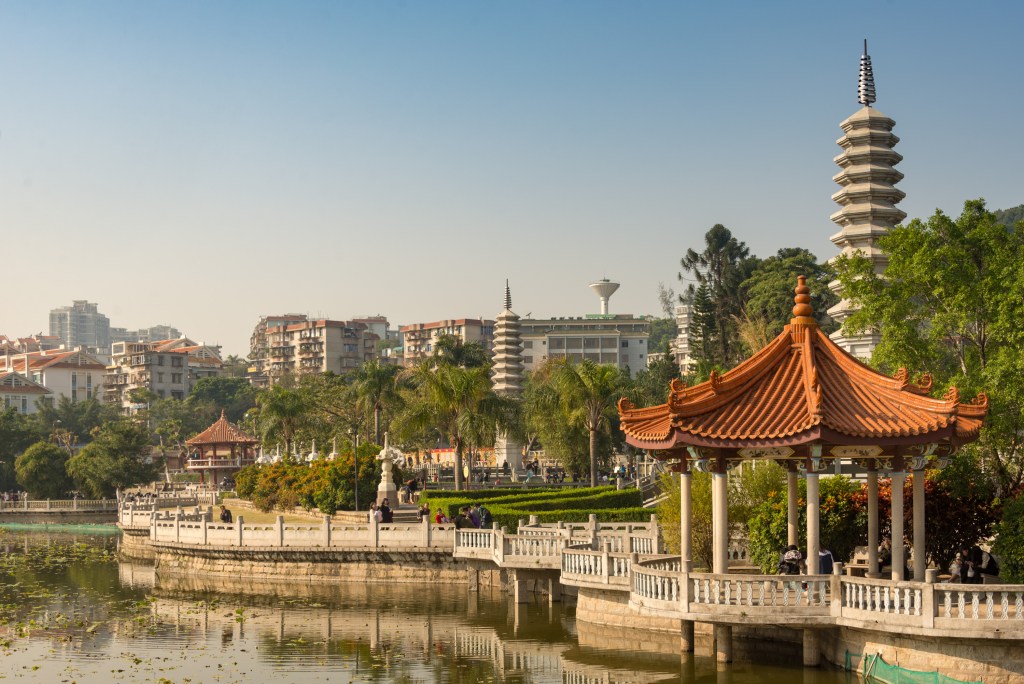 A romantic port city surrounded by abundant islands takes the second spot on our list. Xiamen is also home to Kulangsu, a pedestrian-only, vehicle-free island just off the coast that is ideal for local seafood-loving couples. If traveling solo, learn how to bake bread at a local dessert studio or experience nightlife like a local on a pub crawl with host Cong.
Just a two-hour drive from Mexico City, Puebla provides a unique alternative to the typical Mexican beach vacation and trip to the capital city, and we've seen tremendous inbound growth and wanderlust despite 2017's earthquake. Travelers can experience the best of the city's architectural and culinary history through a cooking class with host Andrea or for the more sporty types, ring side tickets to a live lucha libre event with host Rubén.
240% YoY increase in searches
206% YoY increase in wish list inclusion
History buffs may be inclined to witness Normandy's commemoration of the 75th anniversary of the D-Day landings next year, making it the ideal time for them to visit — perhaps with historian and host Johann as their guide. Only a two-hour train ride from Paris, locals and travelers can experience the region's lush landscapes, architectural gems, and Route du Camembert, the trail named after the popular cheese.
229% YoY increase in bookings
120% YoY increase in searches
Great Smoky Mountains, US
Home to America's most visited national park due to its central location, general ease in getting there, and affordability, the Smokies are calling. Two of the park's most iconic trails (among the 800 miles of trails to choose from) are reopening after a wildfire two years ago. Nature-lovers can also revel in the varied plants and animals in the area as it's part of UNESCO's International Biosphere Reserve and be interested to know it's also home to the biggest black bear population in the eastern U.S. — prime surroundings for learning how to take photos with a pro. A year-round destination, the Smoky Mountains also have Pigeon Forge nearby, home to Dollywood, with its annual Smoky Mountain Christmas Festival getting bigger and bigger every year.
191% YoY increase in bookings
190% YoY increase in searches
Buenos Aires Province, Argentina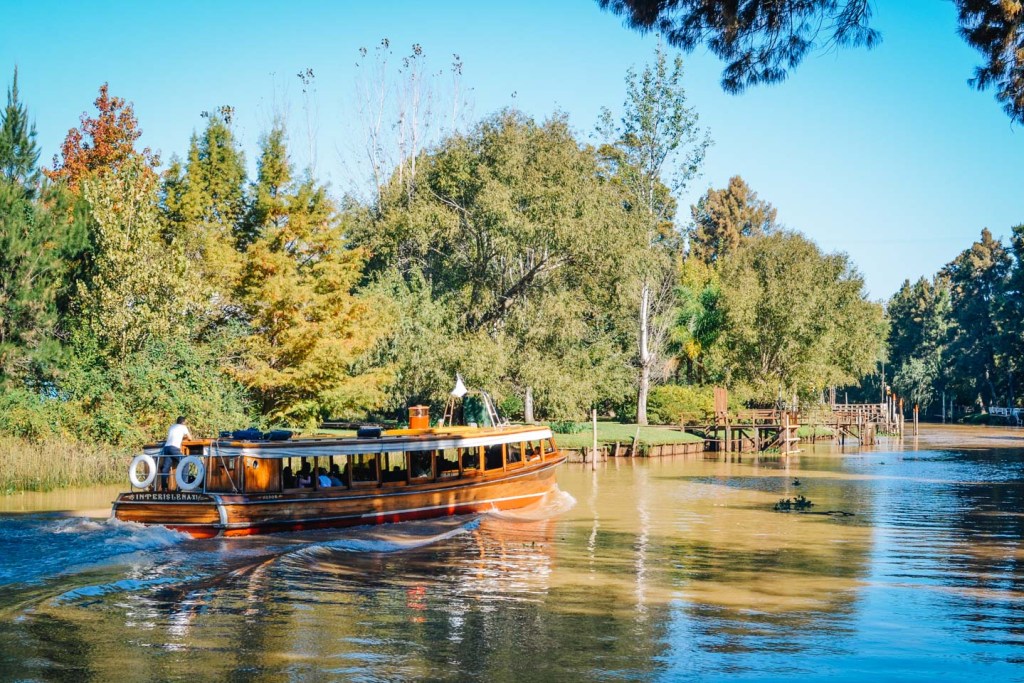 Given the value of the US dollar relative to the peso, the province of Buenos Aires will become more and more attractive to international guests next year. Not to be confused with the capital city of the same name, the province spans the Atlantic coast with its popular string of beaches and forests, the latter which you can tour in a restored Unimog, and towns like Tigre, characteristic of its Puerto de Frutos, or bustling craft market. Escape to the mountains in the city of Tandil, also named one of our most hospitable cities in the country — measured by the number of superhosts with 5-star reviews — for two years straight.
188% YoY increase in bookings
176% YoY growth in wish list inclusion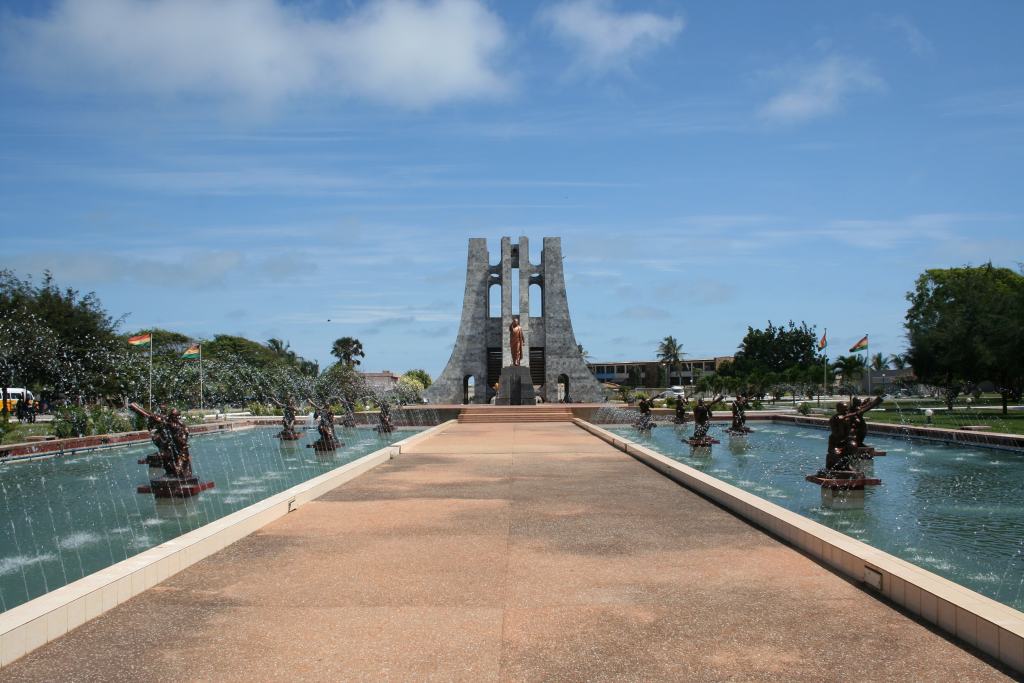 Ghana is emerging as a global African destination and a place for spiritual journeys and self-discovery, and has seen a significant influx of international travelers to-date. With Makola Market offering its must-see colorful bazaar and the Labadi and Kokrobite beaches along the Gulf of Guinea boasting an exciting nightlife, there is no shortage of promised stimulation on this part of West Africa's Atlantic coast.
163% YoY increase in bookings
120% YoY increase in searches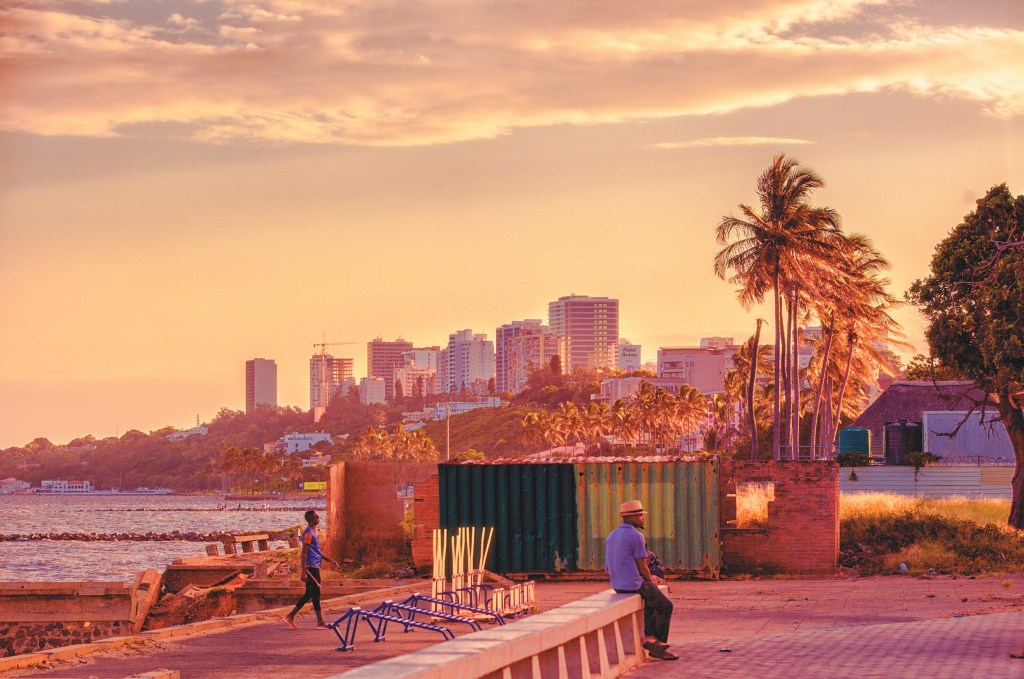 This southern African beach getaway is home to nature galore — coral islands, the mangrove-covered Iso Island, and marine and national parks. The Indian Ocean surrounding the islands is home to 2,000 types of colorful fish prime for watching by scuba diving or snorkeling. Animal lovers can further rejoice in Mozambique's pink flamingos, Nile crocodiles and dolphins.
156% YoY increase in bookings
160% YoY increase in searches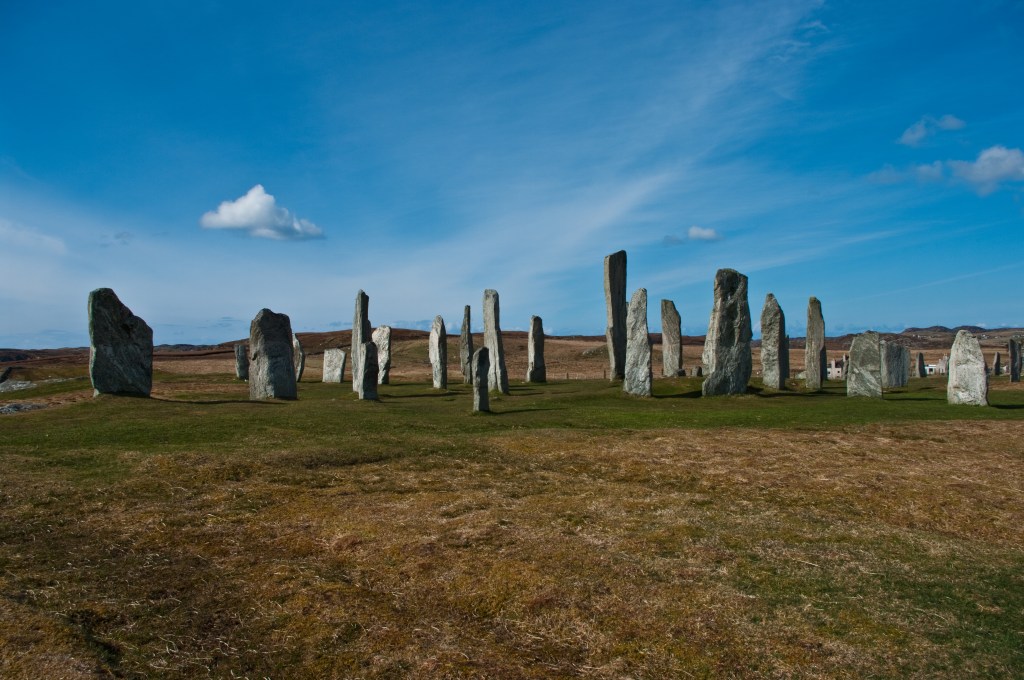 An island chain of many names off the west coast of Scotland, the beautiful but rugged natural splendor of this region may seem reminiscent of the 1995 film depicting a crucial moment in Scotland and England's history, and the recent unofficial sequel on Netflix. Wildlife really is everywhere: red deer (outnumbering humans 30 to 1!), golden eagles, and in the surrounding waters otters, whales, dolphins and more. Even the Barra Airport is an attraction as it's one of the only commercial airports in the world where the planes land on a beach, providing a spectacle often met with applause by travelers during takeoffs and landings.
147% YoY increase in bookings
170% YoY increase in searches
Wakayama Prefecture, Japan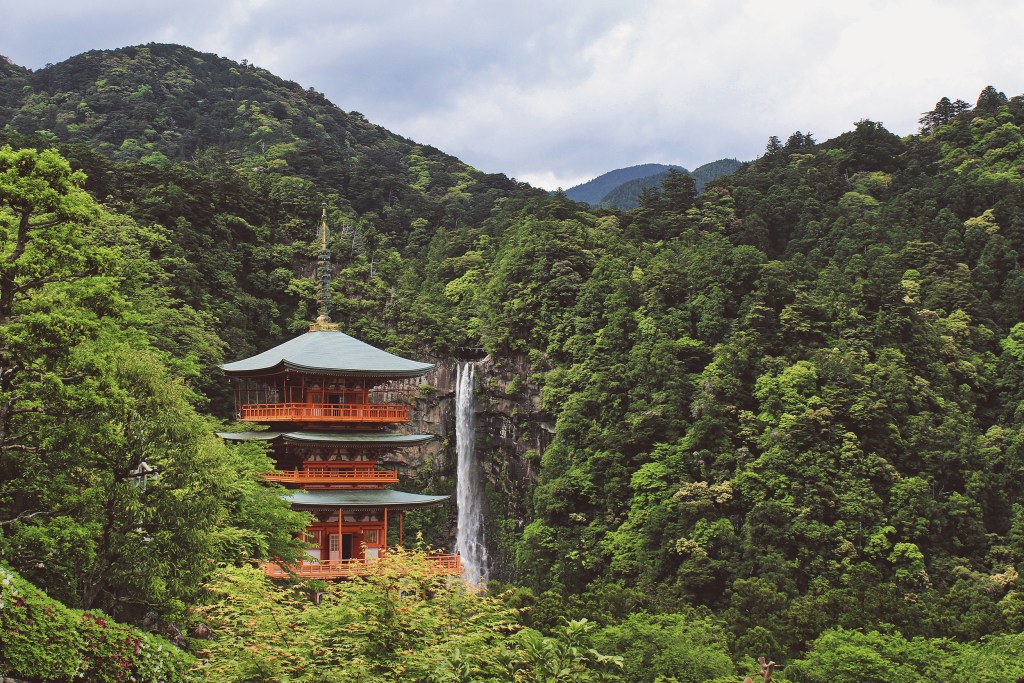 This humble region adjacent to Osaka is referred to by some as Japan's "spiritual heartland" with more and more locals and travelers taking up temporary lodging in the 52 temples on holy Buddhist grounds in Koyasan — an experience that can include meditation, temple services, Buddhist gardens and vegetarian cuisine. If open-air baths are more your thing, Sennin-buro in Kawayu is the country's largest. With fish markets rivaling Tokyo's famed Tsukiji fish market, you'll find tuna-cutting shows on daily display with the biggest tuna found in the country. Head to the area in July for the Nachi Fire Festival and arrive early to get a good view — it's a 1,700-year-old event and considered one of the most sacred festivals in Japan.
128% YoY increase in bookings
Catskill Mountains and Hudson Valley, US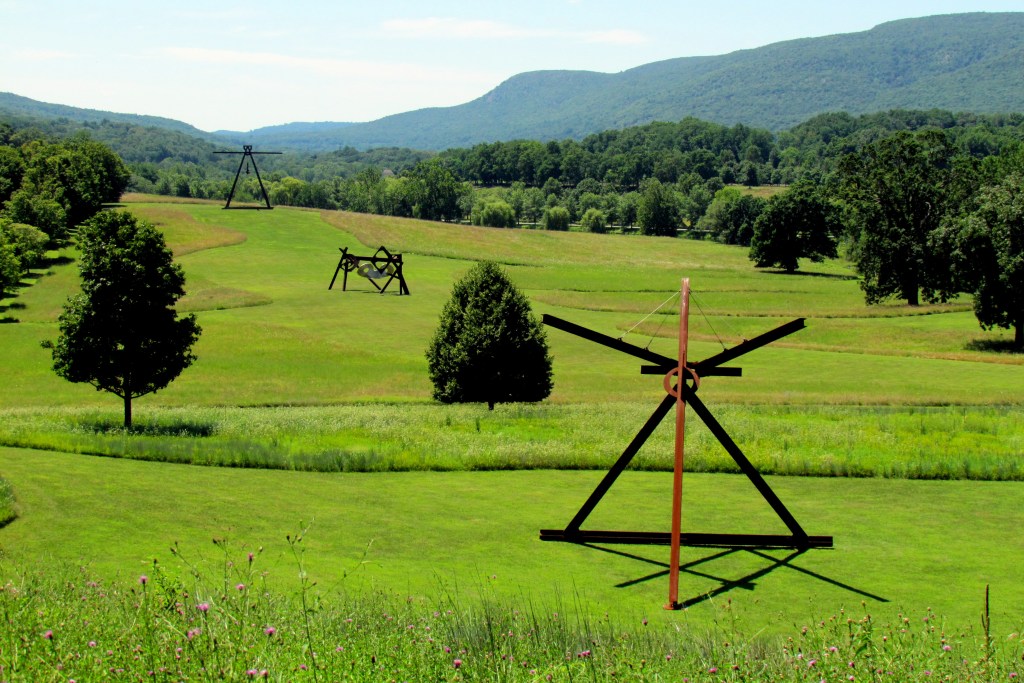 2019 marks the quintessential time to visit this region with the 50th anniversary of Woodstock coming up and many famous musicians and groups rumored to be performing. But don't just come for the show: with its rich wildlife and hiking trails (host Brian will take you on a day hike and capture semi-pro photos of the experience), and ski resorts to book and mountains to snowboard, the Catskills provide the perfect backdrop for a laid-back, season-agnostic retreat. And along the Hudson River, aspiring second-career farmers and growers can find inspiration by visiting the area's many vineyards, orchards and farms. Local farmer and Irish ex-pat Mike hosts farm visits perfect for the occasion.
100% YoY increase in bookings
130% YoY increase in searches
Santa Catarina State, Brazil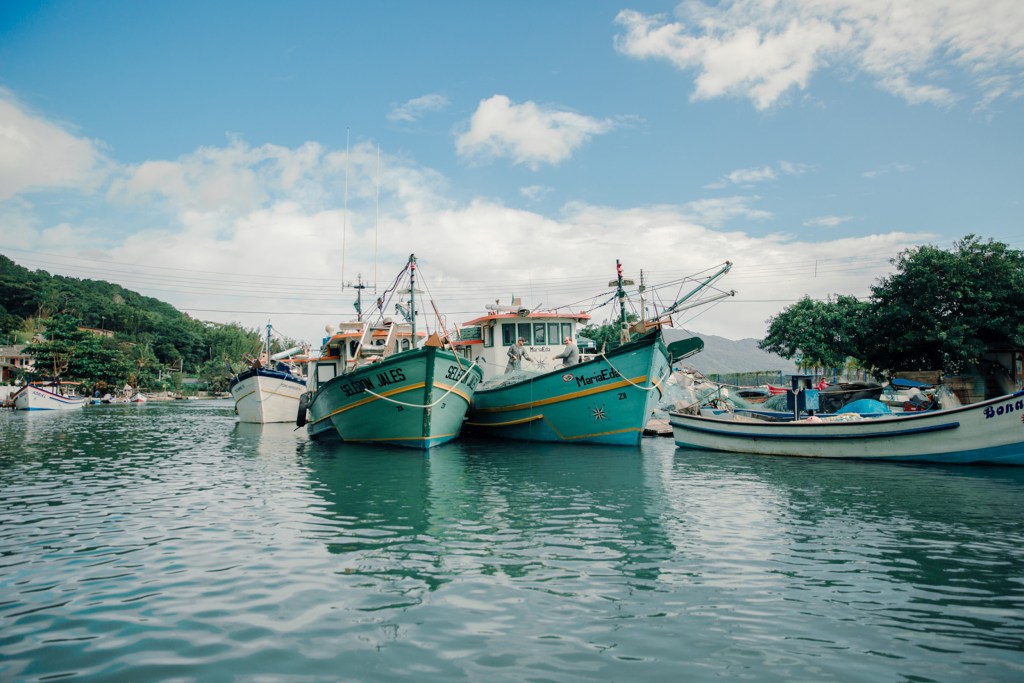 With Florianópolis as the capital, this state is known for both its beaches and its mountains. And with bookings surging in cities such as Joinville (216%), Itajaí (166%), and Blumenau (134%), it's apparent that travelers are seeking a side of history to accompany their panoramic mountain views. German influences are evident in Blumenau, home to a famed annual Oktoberfest parade and a Beer Museum exhibiting the city's brewing history. Brewmaster and host Guilherme will take you behind the scenes of his brewery, Loop Craft Brewing, before a VIP tasting year round.
100%+ YoY increase in bookings
140% YoY increase in wish list inclusion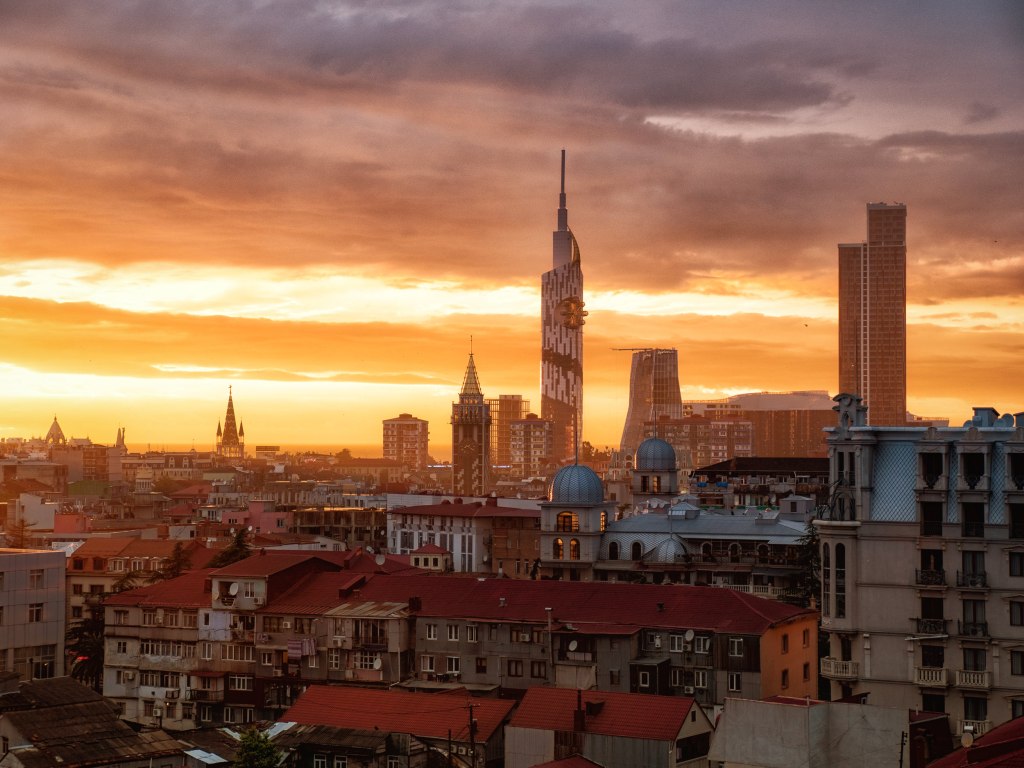 This second-largest city of Georgia has become increasingly popular amongst locals and travelers particularly due to the coast and year-round moderate climate. With a population of 160,000, this Black Sea resort and port city has a lively promenade for nightime revelry and an old town district to take you back in time, along with beaches and ski resorts to take part in. And with an extensive train connection between the capital of Tbilisi and Batumi, you can travel from one to the other in around four hours for just under $10.
200% YoY increase in searches
Among the largest cities in Canada, Winnipeg has no shortage of culture for residents and travelers, with historic The Forks' warehouses transformed into shops and restaurants, and considerable outdoor space for summer festivals and concerts. And for those looking to have an unmatched and timely experience, head to the country's ultra-modern Museum for Human Rights, the first of its kind dedicated entirely to the evolution, celebration and future of human rights.
140% YoY increase in searches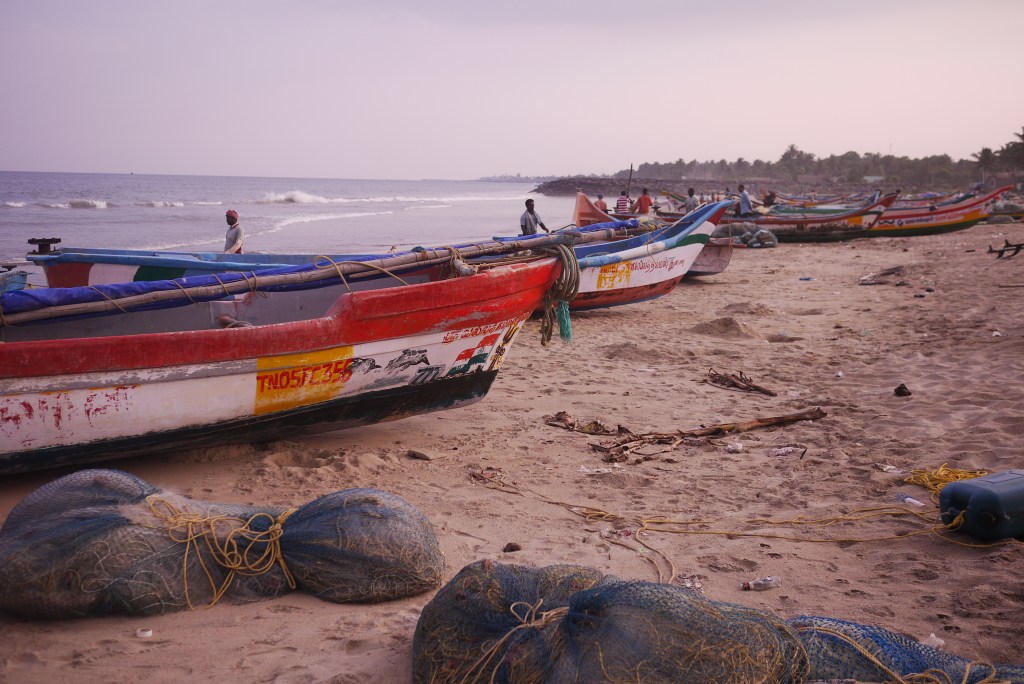 Known as the French capital of India, in Pondicherry you'll find saffron-colored colonial villas and charming shops. Referred to as "Pondy" and a few hours' drive from the state capital of Chennai, the best time to visit this coastal town is between the months of November and February for moderate climates. Adventurers can scuba dive and see everything from corals and manta rays, to sharks, whales and dolphins. Interested in reconnecting with your spirituality? Head to the world's second largest mangrove jungle, Pichavaram Mangrove Forest, or Aurobindo Ashram, one of the most well-known in the country, or learn the classical art of Bharatnatyam dance from host Ramya.
140% YoY increase in searches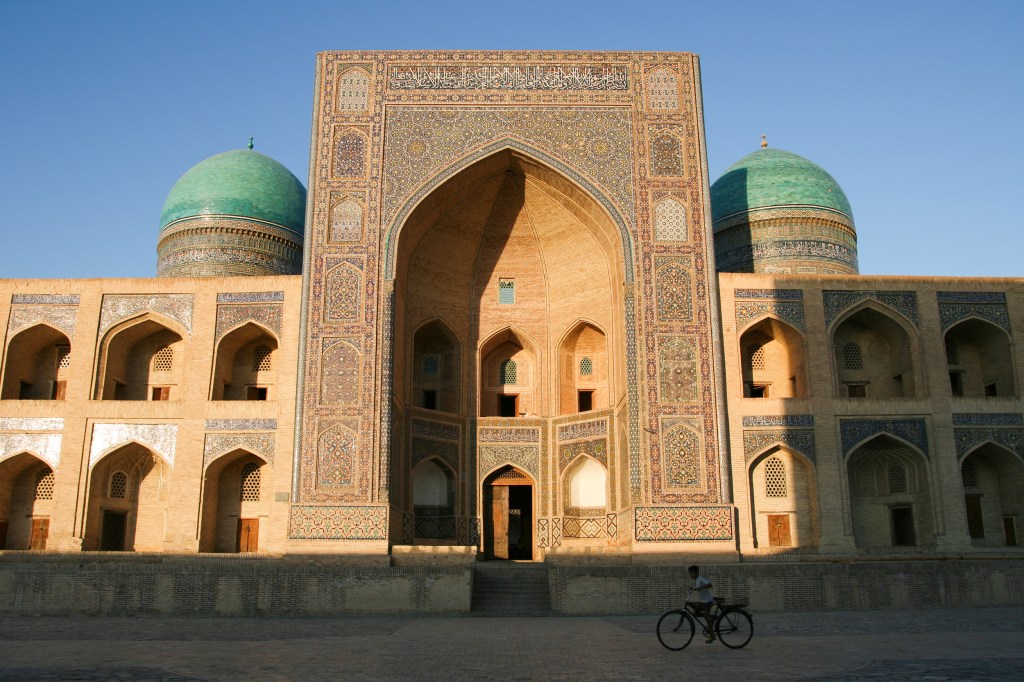 A nation full of rich history, Uzbekistan is beckoning travelers next year through its new investments in air travel development, high-speed rail connections, simplified visa requirements and processes, and 300 days of sunshine per year. Stunning landscapes abound, guests can relive the Silk Road and stop at Samarkand, a major city on the route and one of UNESCO's World Heritage sites, to experience its Islamic architecture. It's also worth mentioning it's had the fastest year-over-year growth in bookings — October 2018 has seen 5.5x the number of bookings compared to the same time last year.
165% YoY increase in wish list inclusion
The toe of Italy's boot, Calabria is one of the country's least-visited regions but has everything domestic and international visitors seek — mountains, national parks, medieval villages, an expansive coastline, and a laid-back, rustic vibe. Let hosts Francesco take you on a guided hike or forage for truffles. A prime example of sustainable tourism, the abandoned, historic city center has been converted into a popular place to stay. With a simplicity and rugged charm rarely found in the country's more popular cities, the city is a 45-minute drive from Lamezia Terme Airport or a four-hour drive from the Naples and Bari airports.
100%+ YoY increase in wish list inclusion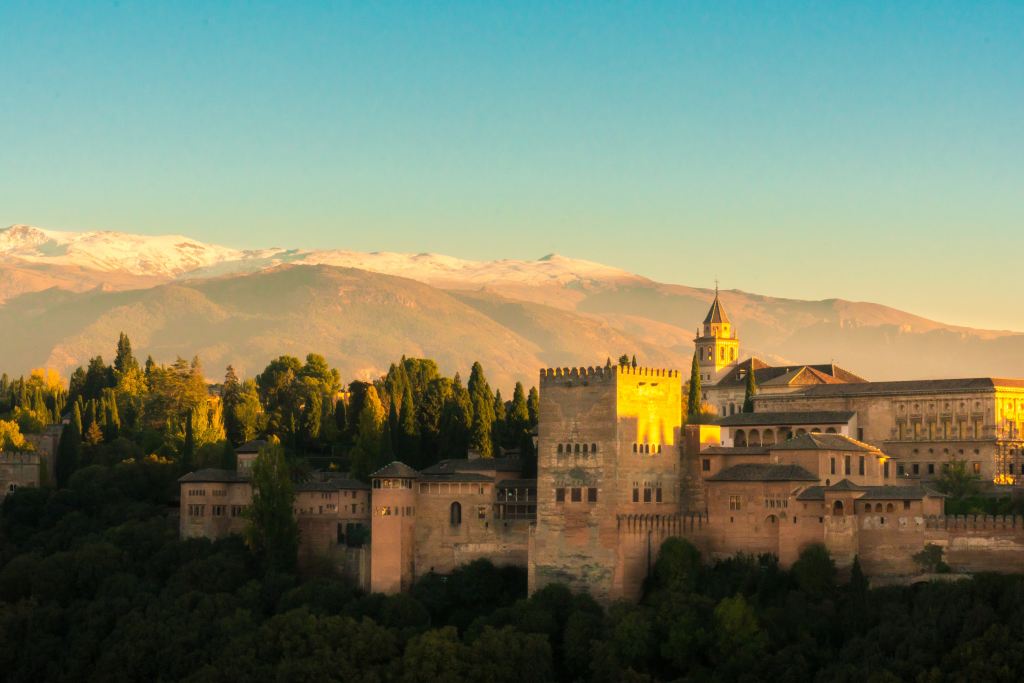 Spain's hill region on its southern coast is best known for the picturesque Spanish cities of Granada, Córdoba and Seville. The area is loved for its architecture: the Alcázar castle in Seville, the capital city; Córdoba's Mezquita Mosque-Cathedral; and Granada's Alhambra palace. Consider exploring the Route of the White Hill Towns, a charming string of villages in the Sierras for a more "hidden gem" feel with host Beatriz.
100%+ YoY increase in wish list inclusion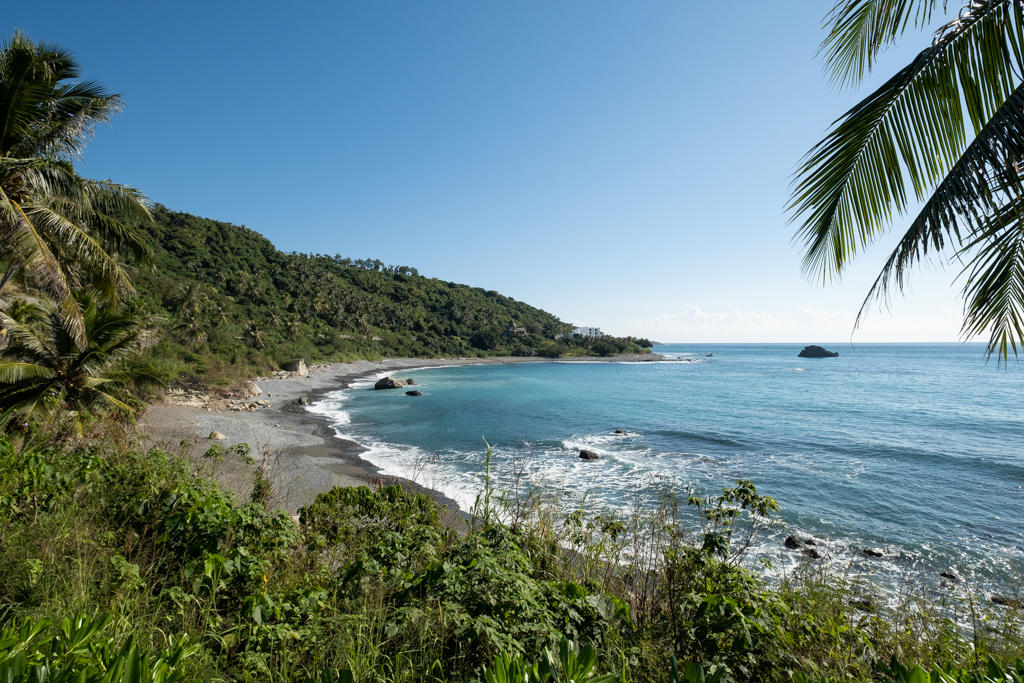 Though Taipei remains a tourist favorite with night markets aplenty, the eastern districts of Daxi and Yujing are appearing on more wish lists this year over last. Daxi, a relatively small town, has an increasing variety of historic and culinary attractions, making it a worthwhile day trip or two if you're visiting the capital city. If you want a more remote experience, head to Yujing with its mango farms and hot springs. Additionally the southeastern coastal city of Taitung attracts ancient treasure-seekers with relics recovered from buried Neolithic slate coffins, and part-time birders along the many lakefront paths.
100%+ YoY increase in wish list inclusion
*Based on internal Airbnb data for bookings made for 2019 as of October 2018 vs. bookings made for 2018 as of October 2017; searches in October – November 2018 vs. October – November 2017; and wish list inclusion in November 2018 vs. November 2017.
The Airbnb Press Room is aimed at journalists. All Homes and Experiences referenced on the Airbnb Press Room are intended purely to inspire and illustrate. Airbnb does not recommend or endorse specific Home or Experience listings on the Airbnb platform.