Airbnb Experiences is a unique approach to local passions and interests guided by hosts who provide unprecedented access to places and communities, that you'd never know of through traditional tourist travel. Unlike a typical tour or workshop, Airbnb Experiences go beyond the activities themselves, giving guests a deep-dive into the local host's world.
Collaborating with an influential Celebrity Chef such as Pooja Dhingra was inevitable for Airbnb. Her love for baking and her drive as a young women entrepreneur, who transformed her passion into a profession made her a perfect host for Airbnb Experiences. Pooja has always taken an interest in sharing her passions with the world, which stands synonymous to what Airbnb Experience has to offer. With this experience, Airbnb enables passionate bakers, to connect with the culinary queen herself and learn the art of baking one of her favorite desserts.
"I've always believed that being passionate about your craft was the real key to success and internally imbibing that is what propelled my culinary career. It's refreshing to see a platform like Airbnb Experiences which is actually giving people an opportunity to follow their dreams and even better, earn a livelihood by sharing their passions with the world. I was thrilled when I was approached for this unique collaboration. I have been an ardent Airbnb user myself and the thought of sharing my love for baking with other passionate and like minded people though Airbnb is something that got me excited"

Pooja Dhingra, Founder and CEO, Le15 Patisserie
Having already transformed how people stay when they travel through people-powered hospitality, Airbnb has taken this same people-focused approach to Airbnb Experiences. These Experiences enable travelers to see a different and authentic side of a city through its locals and further provides a platform for people to earn a livelihood by leveraging their passion and interests.
Recipe for Chocolate Fondant with Salted Caramel Center: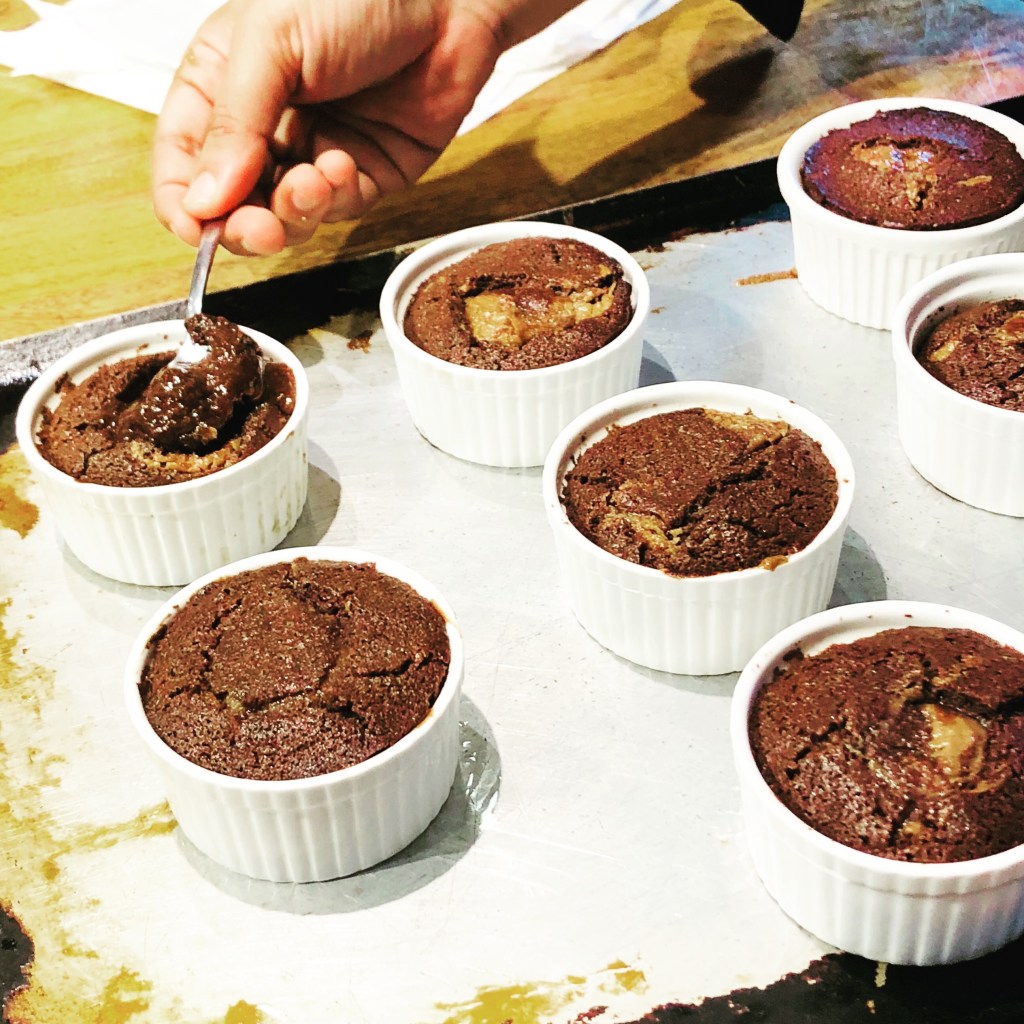 Ingredients:

200 gm Dark chocolate
200 gm Butter
150 gm Caster sugar
4 Eggs
60 gm Refined flour
50 gm Salted Caramel

Method:

Melt the chocolate and butter over a hot water bath or in the microwave.

Add the caster sugar to the melted mixture and keep aside to cool.

Once cool, add the eggs, one by one, whisking well after each addition.

Fold in the flour and pour the batter into greased ramekins. Bake in a 200°C pre heated oven for 4-5 minutes.

Take the ramekins out and add 1 tsp of salted caramel in the center of each. Return to the oven and bake for another 4-5 minutes or until the edges are cooked but the center remains wobbly.

Remove and serve hot.
Salted Caramel:
90 gm Cream
¼ tsp Vanilla bean
110 gm Caster sugar
35 ml Water
15 gm Butter
¼ tsp Sea salt
Method:
Heat the cream and vanilla bean in the microwave for 2 minutes.

Heat the sugar and water in a saucepan over medium heat until it melts and caramelizes.

Add the butter and keep whisking till combined.

Lastly, add the cream and whisk till thick.

Add the salt and mix.
**The Airbnb Press Room is aimed at journalists. All Homes and Experiences referenced on the Airbnb Press Room are intended purely to inspire and illustrate. Airbnb does not recommend or endorse specific Home or Experience listings on the Airbnb platform.