#HeroHost Nolan is bringing smiles to faces in Goa with 'Packets of Love'
Host Nolan believes that "One doesn't need a pandemic to 'give' and knee-jerk into action". Even before the pandemic struck, he was supporting many causes in his community, ranging from providing safe drinking water and educating locals on water sanitation, to saving tigers.
"The need of the hour is safe, wholesome food for both man and animal, as well as oxygen – which is currently vapour gold."
Currently, Nolan is actively involved in the 'Packets of Love' meal initiative that was launched by the Goan Culinary Club.  With collective efforts by the members of the club (including Saligao Stories, Spice Goa, Mums Kitchen, Chef Peter's Kitchen, Kamaxi Foods, Ranchikud along with Sunita & Saurabh), the volunteers try their best to ensure no one goes hungry and they have been putting all hands together to feed as many people as possible. The initiative started small, feeding around 100 people for lunch and dinner initially, and they have distributed more than 5000 packets of food ever since, extending its reach from the north of Goa to the south.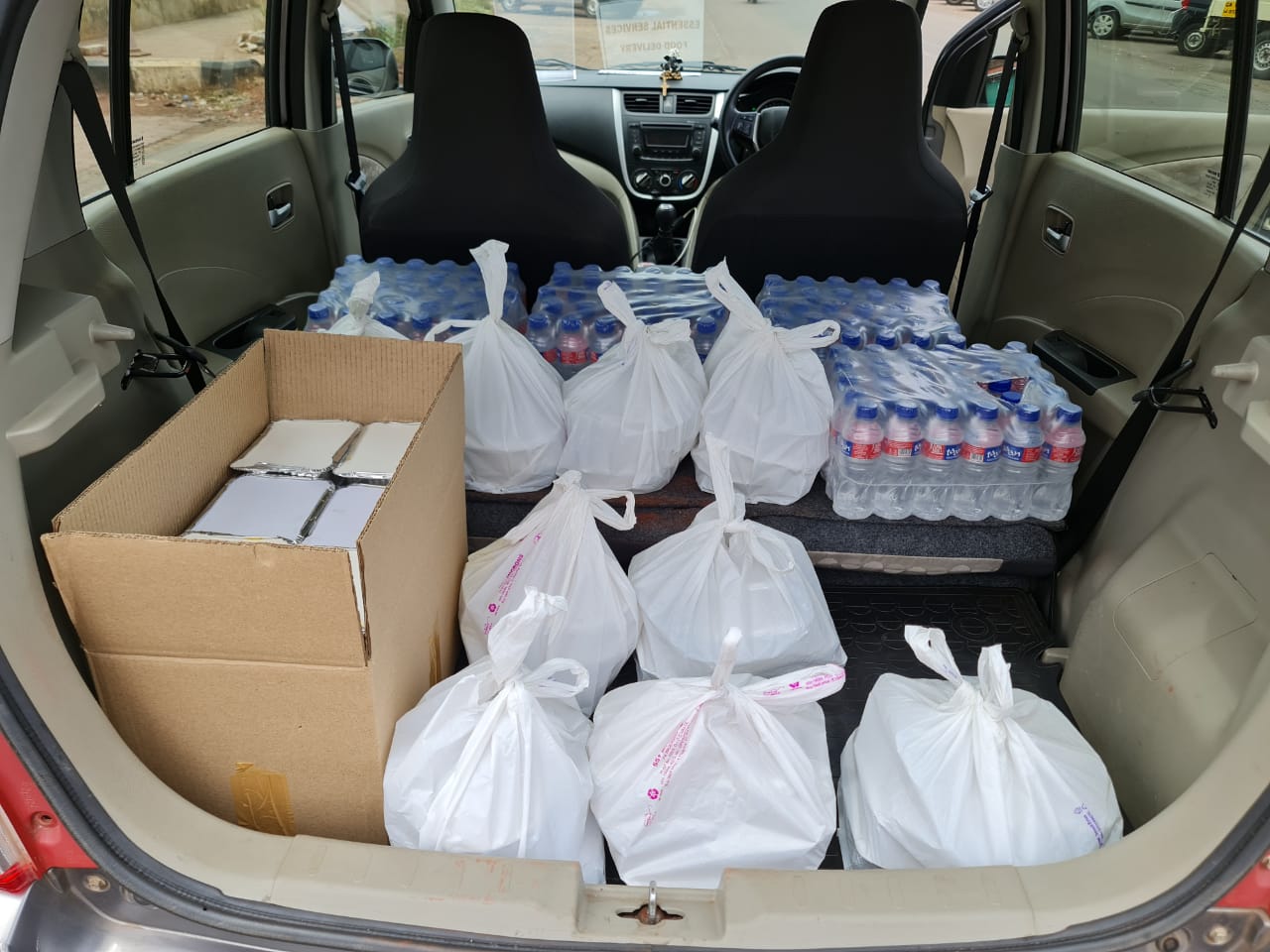 Nolan mentions, "Everyone should squeeze every inch of time as possible to ensure mouths are fed."
On a more personal note, he has also looked after people who are immediately connected with him. He ensured that his house-help and her family are vaccinated, and have access to everything they need at this hour.
"I always start with the people around me and check on the well-being of their families, " he says.
Were there any obstacles he faced in his journey of giving? Definitely. Nolan has suffered losses along the way, but he feels that things will always find a way of coming back, "almost like a boomerang" and he stands strongly by his givers' gain attitude.
A piece of formidable advice he sticks with is to, "Pay it forward. This ripple effect is contagious and has a deep impact on connectivity that builds a firm base of compassion irrespective of the consequences. We just have to touch someone's lives for the better any way we can. Start small."
His relief efforts have been relentless throughout the pandemic, and as he admits, have naturally taken a toll on his mental well-being. He is aware and remains mindful of this, and commits to exercising regularly to improve his state of mind. Nolan is grateful to his community of friends who have been his source of strength through this journey and helped him overcome the occasional stumbling blocks.
Looking ahead, Nolan believes the ecosystem is changing rapidly. Through his efforts, he also tries to encourage more people to chip in and become good Samaritans. The response has been promising and a lot of people have come forward, some even forging into long-term friendships.
To someone who wishes to endeavour into giving back and providing relief, he suggests:
"Apply the rule of three: Look at three people who come into contact with you daily and ask them about their well-being and shortcomings. Everyone has one."
It's never too late to start. A little act of kindness can go a long way!