Host Spotlight: Actor Arjun Mathur on being an Airbnb Superhost in Goa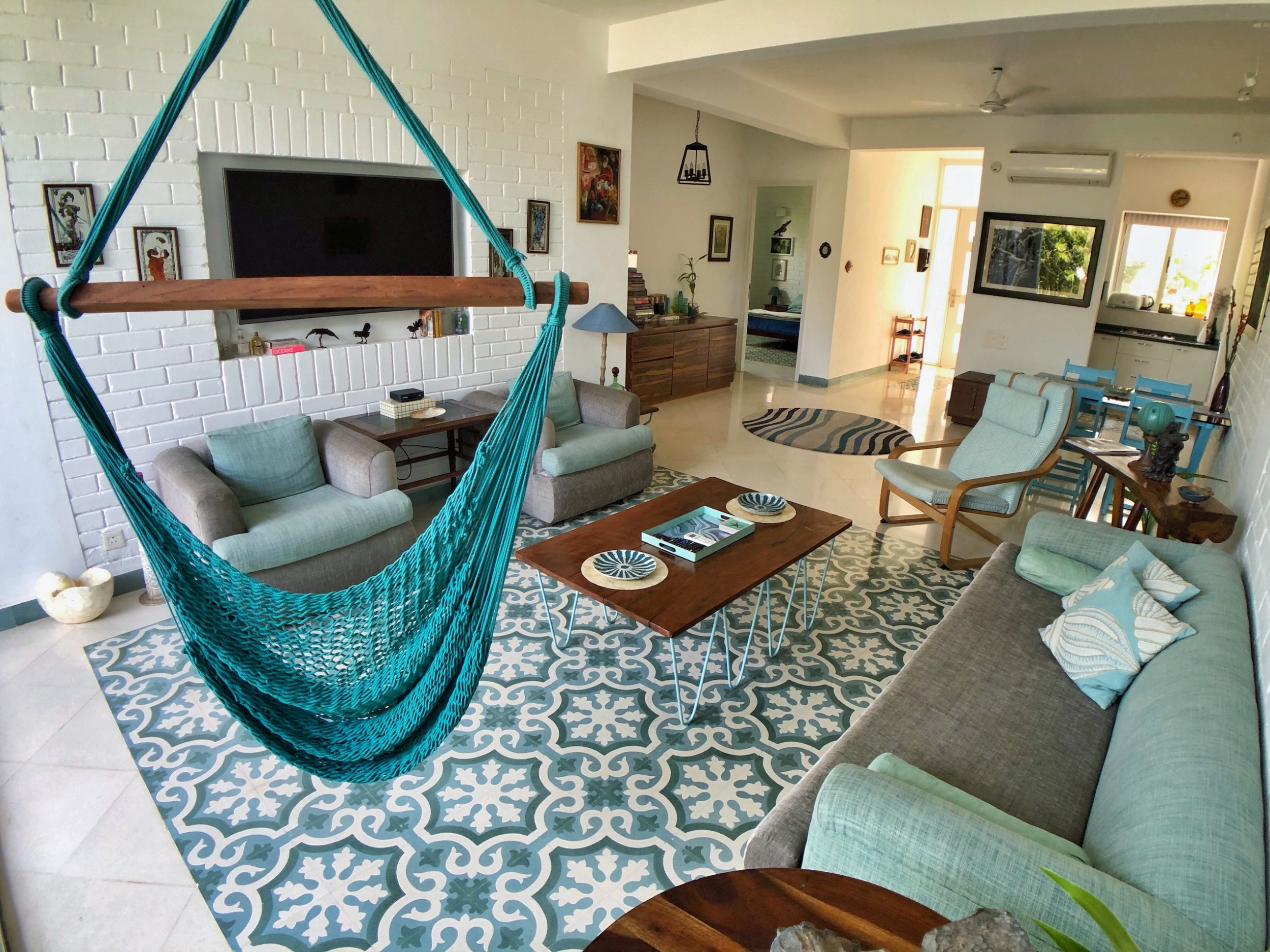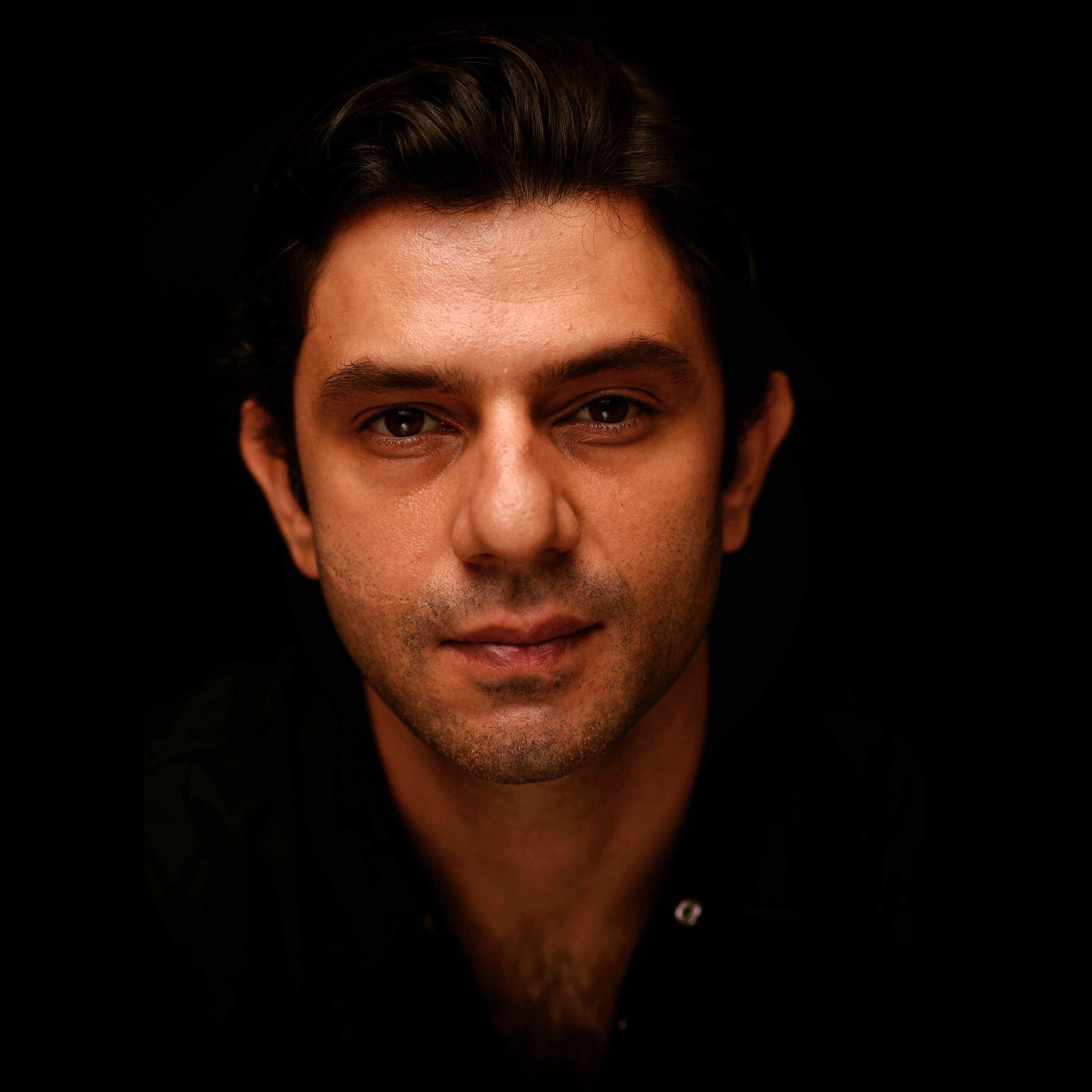 Ask actor Arjun Mathur what he loves doing when not shooting, and most likely his reply will be spending time in his vacation home in Goa. Pursuing a long-cherished dream, the International Emmy-nominated actor bought the home a few years ago and was quick to list it on Airbnb, citing the platform's quick ease and flexibility. The home has already hosted many celebrity guests and friends who vouch for the host's top-notch hospitality.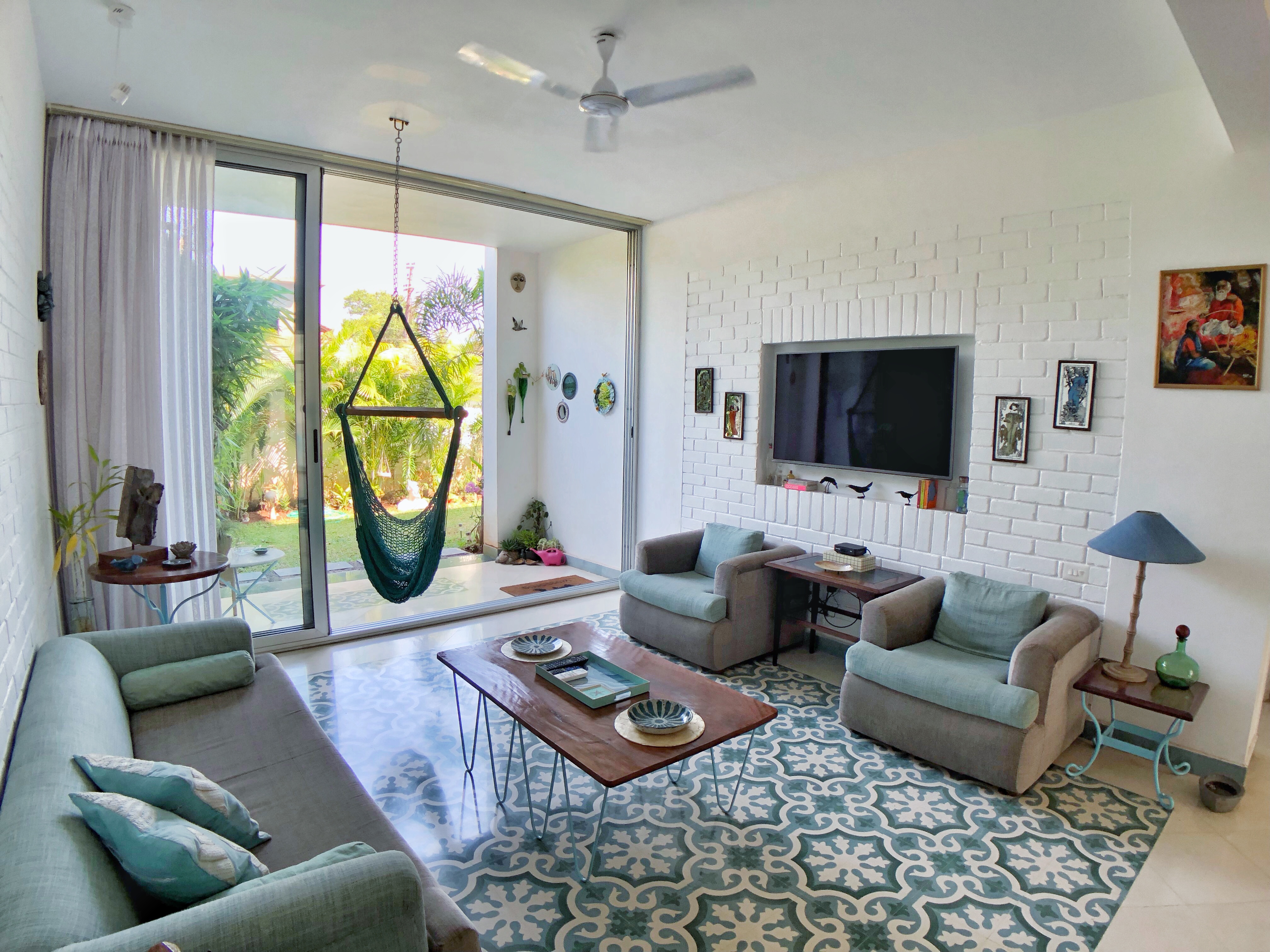 Aptly named 'Tranquil Haven', Arjun's Airbnb home boasts a pool, a private garden, and lots of natural light. The house imbibes the calm and relaxing spirit of Goa, with colors of the ocean, sky, and earth coming together charmingly. The property is close to Chapora river, Anjuna, Vagator and other popular beaches.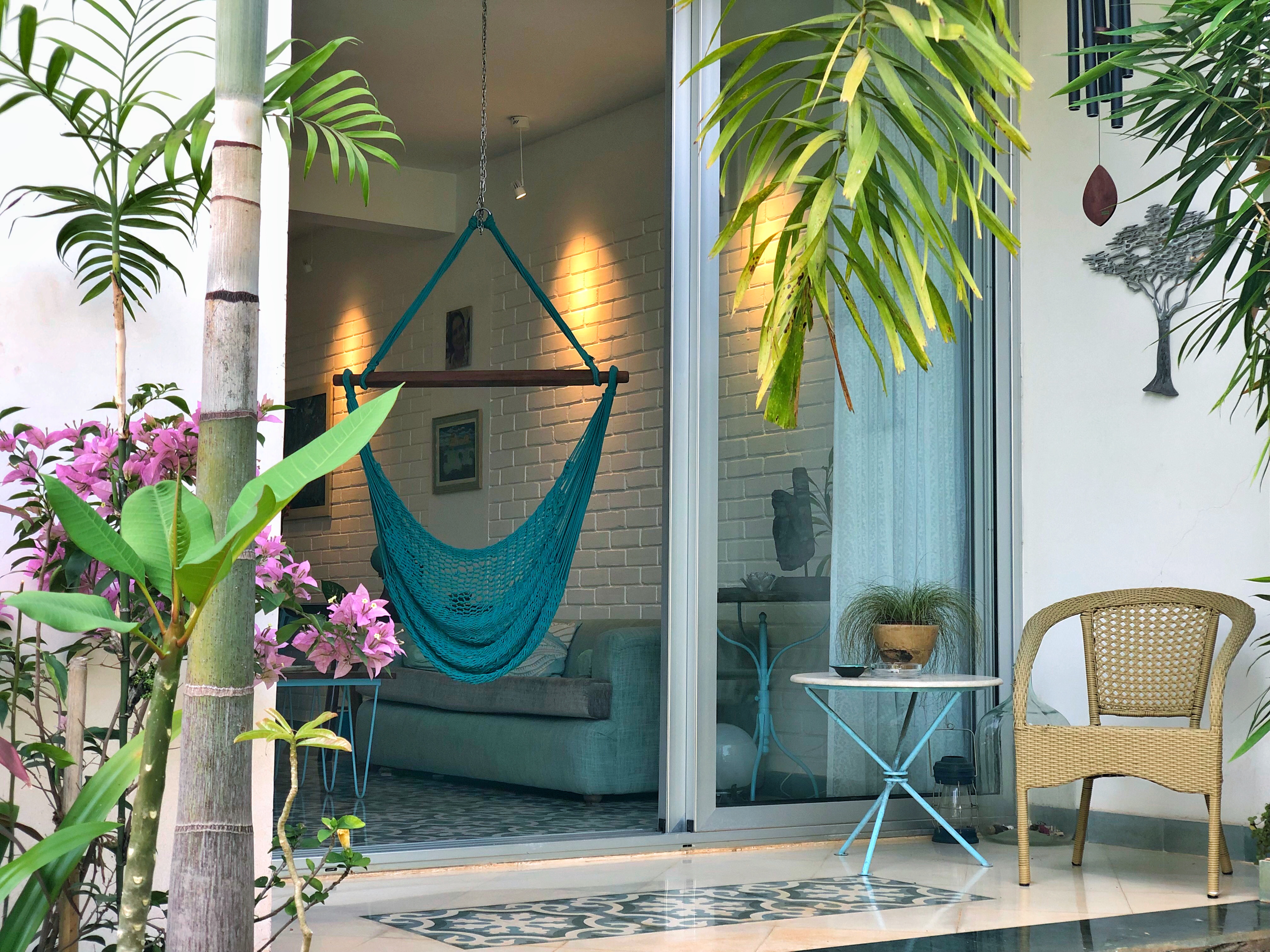 "The buying of this home had been an impulsive decision, taken without any fixed plans of moving to Goa from Mumbai. Once it was furnished and set up, it only made sense to open my home on Airbnb when it was not being used. We wanted to list the home on Airbnb because of the safety and convenience associated with the platform. I could easily know who exactly I let inside our home. We have had such an amazing experience that we haven't looked back since" said the actor, who was nominated for 'Best Performance by An Actor' in the recently announced International Emmys.
Arjun says the name of the home 'Tranquil Haven' is inspired by how it made him and wife Tiya feel. "We are quirky individuals and wanted our home to stand out and have more than a generic identity," he adds.
Arjun and Tiya personally designed and handpicked each item in the two-bedroom home. Shades of blue, green and aquamarine dominate the color palette, and the chic use of wood elements gives the home an earthy and grounded vibe.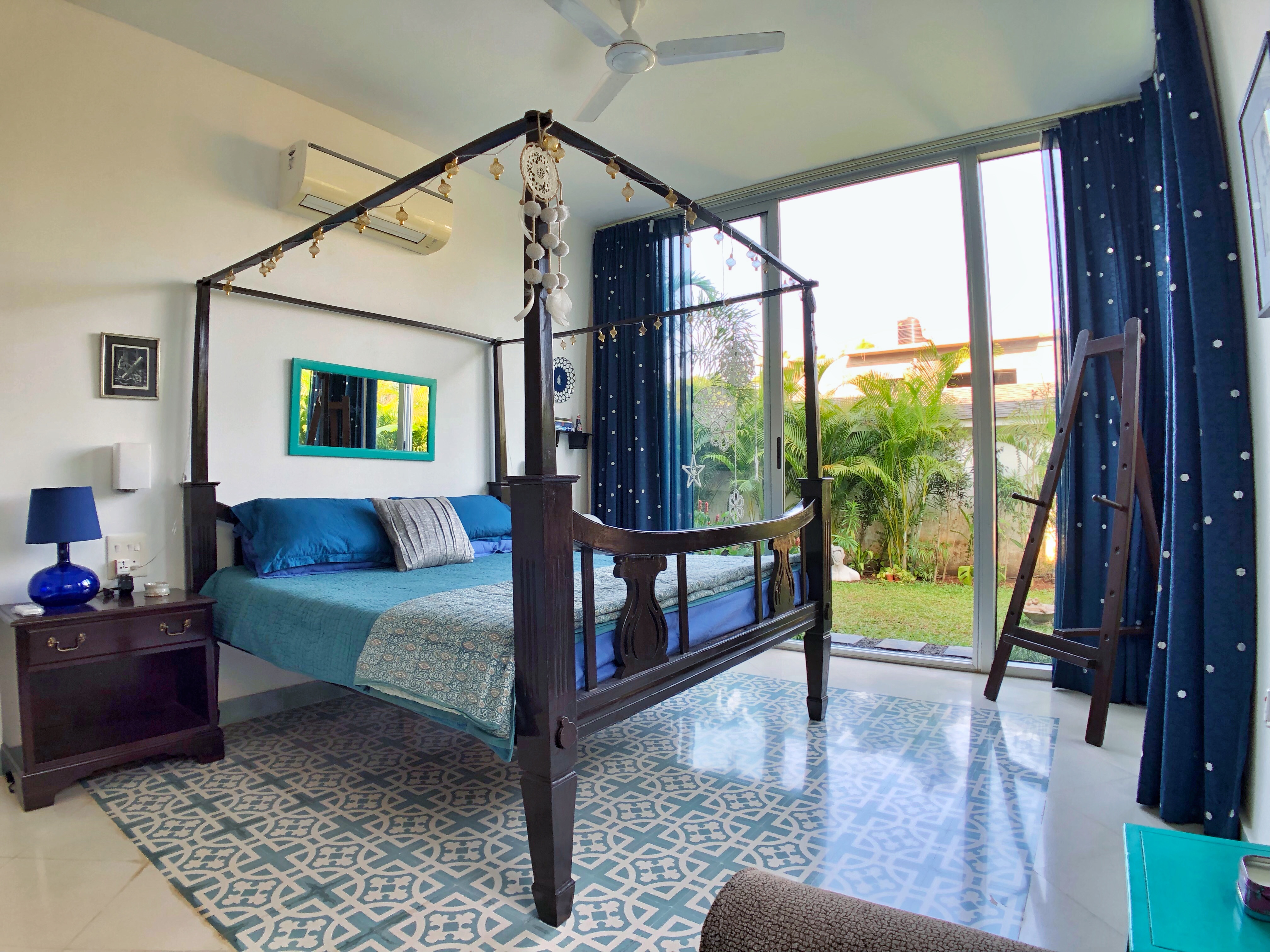 Each room has its own definitive style – the regal master bedroom 'Starry Night' gets its name from its deep hues of blue and the sparkly, shimmering curtains which are reminiscent of the night sky. Cosy cocoon 'Jungle Beat' is inspired by the shades of green in the room, the leaf-patterned curtains and the makeshift jungle that lies outside its windows.
"These tones and textures of nature bring a great sense of calm and tranquility to us and our guests, providing a haven from all the noise outside. We didn't think too much when we were naming these spaces, but we really love it when people actually refer to our rooms with these names," shared the happy Airbnb host.
Arjun credits Tranquil Haven's ideal location close to Goa's most popular beaches, the quality and finish of the home, and the professional housekeeping team as the top reasons for his guests' memorable stays.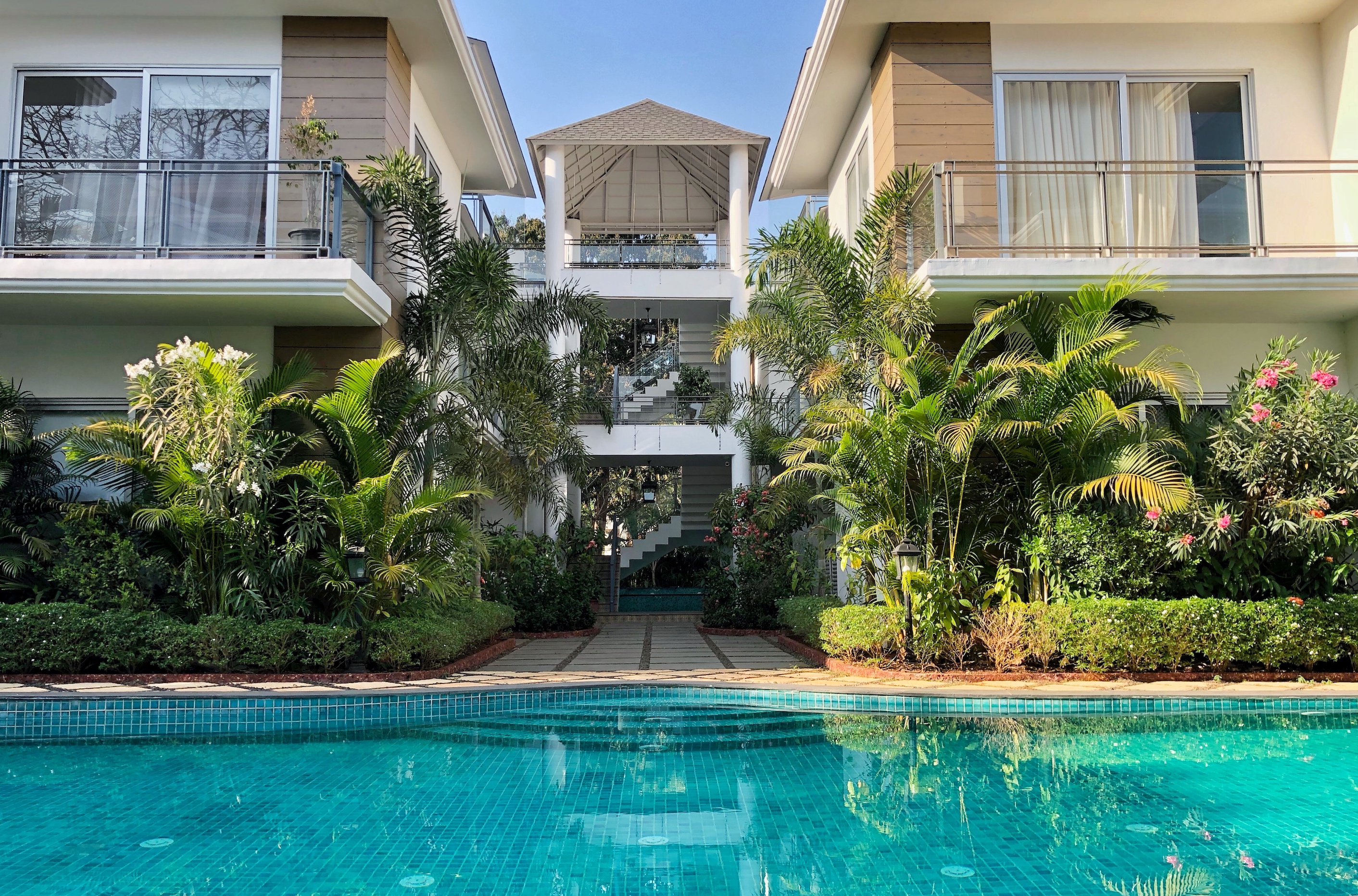 When visiting Goa, the actor tries to spend as much time at Tranquil Haven as possible. He indulges in home delivered meals from Café Cotinga while enjoying the calming guava, jasmine and frangipani trees in his lush garden. In the evenings, he enjoys trips to the beach for a quick swim and soak in the beauty of the setting sun.
And on what makes a Superhost? According to the critically acclaimed actor, the top three qualities are:
a love for your home and space that goes beyond the desire to profit from it
the desire to have your guests fall in love with your home just as much as you love it
good housekeeping and communication skills (and staying available to your guests)
You can check availability for Arjun's Siolim home here.