Teeming with gorgeous tropical beaches, meticulously adorned temples, rain forested peaks, diversity of flora and fauna and breathtaking locales galore; all this and more has contributed in making Sri Lanka one of the hottest travel destinations across the globe.
Whether you are looking for a cozy vacation away from home, an adrenaline high retreat, or a wildlife-sighting getaway, Airbnb has got you covered! By 'you' we mean every type of traveller out there. Avoid crowds, find the perfect dwelling for your weekend voyage, and embrace the much-forgotten south Asian island nation of Sri Lanka, that has something special for every traveller. If this wasn't enough to convince you, here are 10 reasons why Sri Lanka should be on the top of your bucket list while planning your next getaway:
2. The gorgeous village of Ella in all it's serenity will take all your stress away!
If a tranquil and offbeat vacation is all you desire, then head to the mystical Ella in Sri Lanka. Waltz through lush greenery, beautiful tea estates, misty waterfalls and so much more in this tranquil village. Reminisce old colonial times in this Dutch bungalow or revel in nature's bliss at this rustic wood cabin while you discover nature in its full glory at Ella.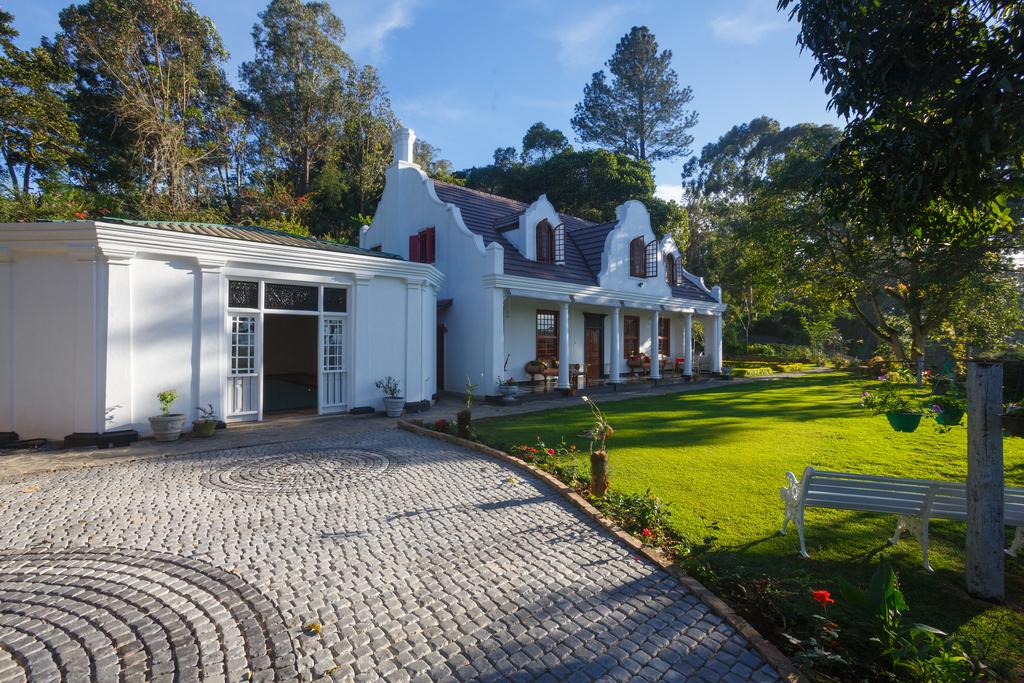 3. From curries with coconut milk to traditional greens to egg hoppers, sambols, Kottu rotis, and thick buffalo curds – treat your palate to some exotic Lankan cuisine
Head to Ministry of Crab or Dutch Burgher Union for a delicious meal! Or for you are looking for a more authentic Lankan experience, you can even go for The Curious Foodie – Colombo Food Tour which will give you a sneak peek into the rich heritage of the cuisine.
4. If your day starts and ends with tea then Sri Lanka can be your BAE!
Sip on some of the finest Ceylon teas – black, green or white or masala, mint, vanilla, cinnamon or any other you like. Sri Lanka is blessed with the perfect ecosystem to grow high-quality tea, making it a tea drinker's paradise. If the smell of that perfect cuppa gives you a rush, then Sri Lanka is the perfect vacation destination for you!  And for a truly authentic tea experience – spend your time relaxing at this gorgeous Airbnb listing overlooking a lush tea estate.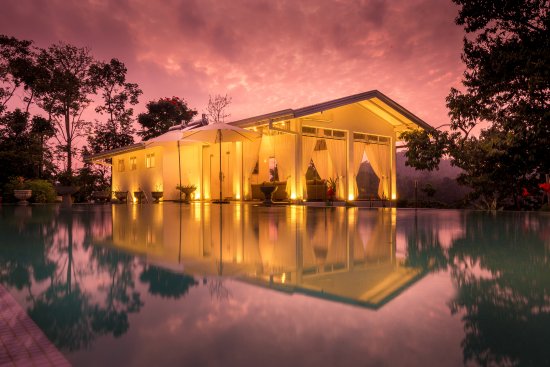 5. Stunningly pristine beaches!
If all you want is an easygoing vacation, Sri Lanka's immaculate beaches are recognized as some of the best in the world. Spend your time in this picturesque country, chilling by the beach at this gorgeous beach house and choose from a host of zen activities like meditation and yoga to balance your chakras even when on the go.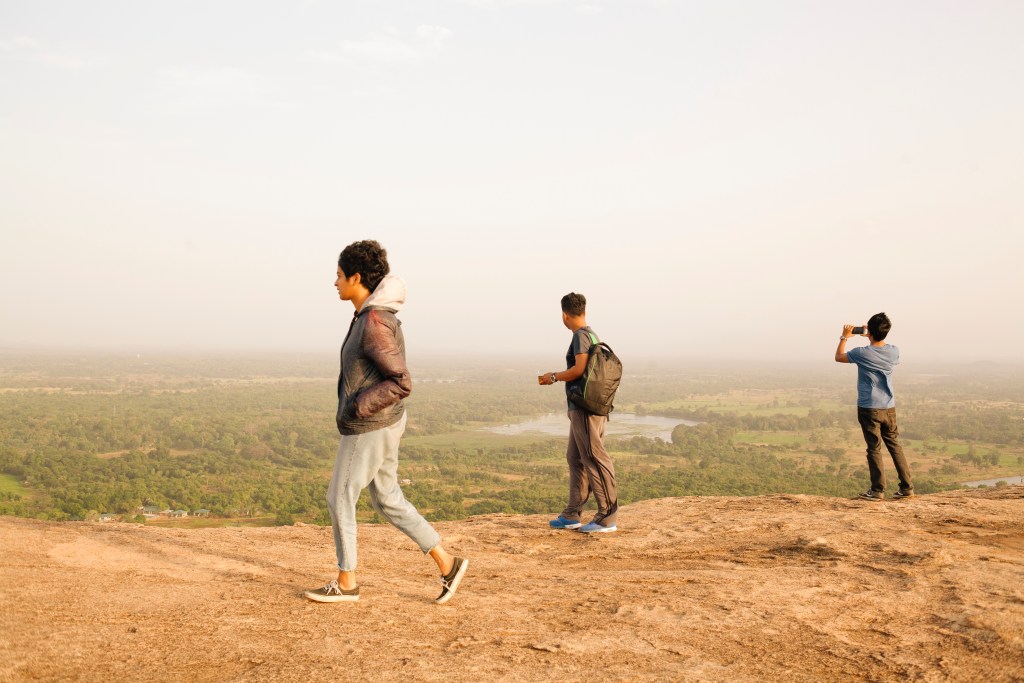 6. The old and exotic city of Galle and its historic legacy
Heritage, history and fascinating anecdotes are bursting from every corner of Galle.  The city is a delight to explore on foot, an old trading port blessed with imposing Dutch-colonial buildings, ancient mosques and churches, grand mansions and museums is bound to make your trip all the more interesting.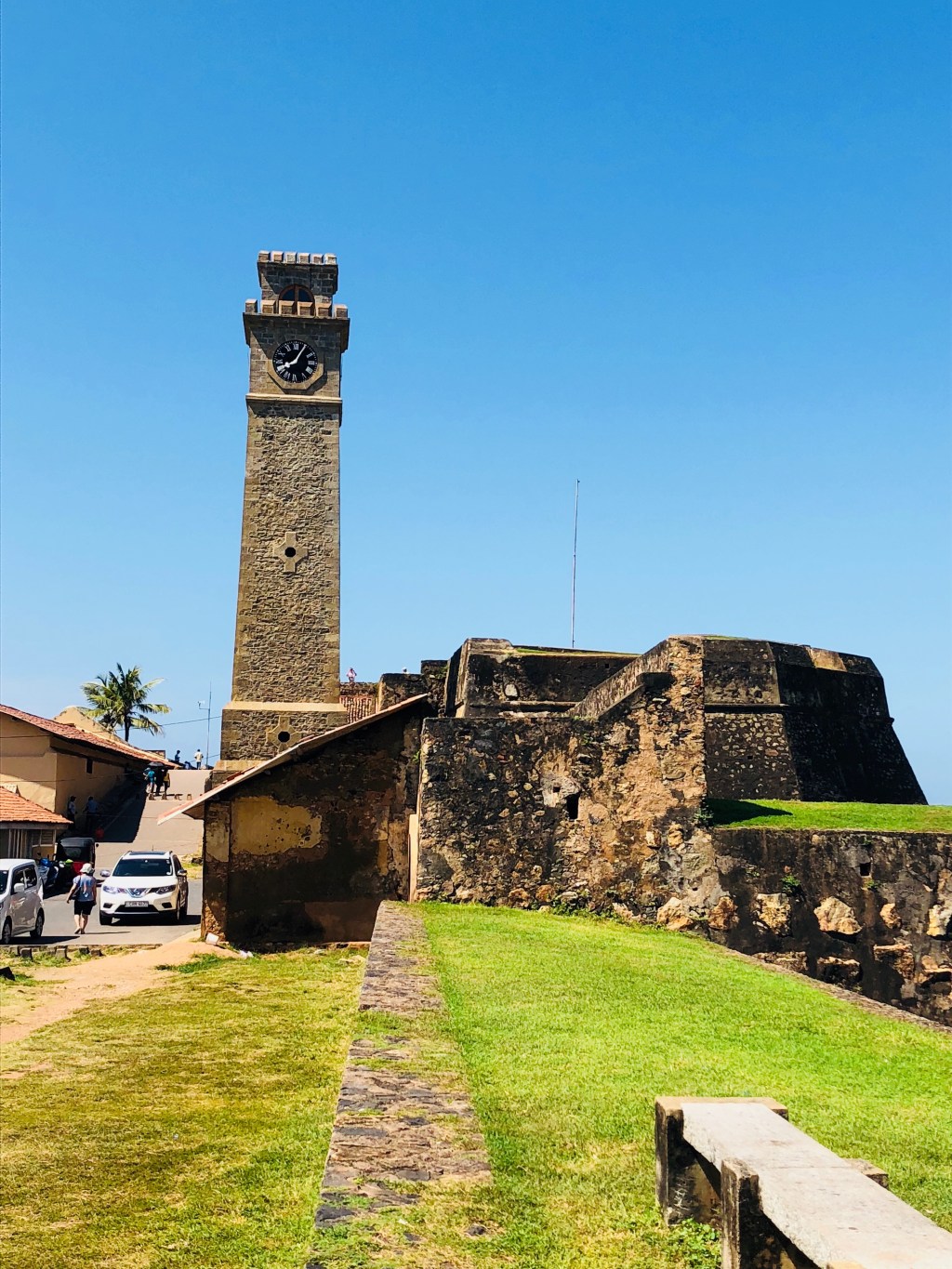 7. There's adventure galore!
If adventure is all you seek when on vacation then spend your time discovering the diversities of this country's marvelous terrain, from surfing to biking to hiking to cliff jumping! Take a guided hike through Horton Plains (Sri Lanka's highest plateau) or spend a day while learning to surf or take a bicycle adventure to truly explore Sri Lanka!
8. If you are lucky enough, you could spot blue whales during your getaway in Sri Lanka!  
Only seen whales in movies and/or on the TV? For a one of kind experience, head to Mirissa, a small fishing town on the coast of Sri Lanka. A short tuk-tuk ride away, Mirissa is on the migratory route of whales as they move closer to the warm waters of the Indian Ocean. The waters are home to the world's largest blue whales, and bottlenose and spinner dolphins.
9. Sri Lanka is a history buff's dream come true!
With eight UNESCO identified World Heritage Sites situated in Sri Lanka, the country is an architecture lover's paradise. Discover ancient ruins in Polonnaruwa or hike through at Adam's Peak or visit the Golden Temple of Dambulla and spend your time exploring the heritage of this beautiful country.
10. Sri Lankan's are the nicest people you will ever come across
Sri Lankans are an incredibly kind, welcoming and hospitable people you will come across. And for every traveller beyond ethereal beauty and great experiences, isn't meeting great people an additional add on.
So hit stop on everything you are doing right now, and book your tickets – Sri Lanka awaits!
**All homes and experiences in this press release are intended purely to inspire and illustrate. Airbnb does not recommend or endorse these listings or any other home/experiences on the platform.