Aren't you really excited about 2018? A year full of long weekends does call for a reason to pack your bags every now and then. So why not start 2018 with a bang with a quick getaway this Republic Day weekend.
Lucky for us, the first long weekend of 2018 is coming soon and it's time to pack your bags and make the most of these 3 days by spending them on the first of many of your mini-vacations this year. Whether you want to travel to hassle free visa destinations like Sri Lanka, Dubai or Bangkok, or just want to head out to a nearby destination for your love for the mountains or the beach, Airbnb has your holiday planning sorted!
So pack your bags, grab a travel partner and make your way to these Airbnb homes to break into 2018 in a wonderfully memorable way!
1. Sri Lankan Tropical Retreat, Sri Lanka
Guava House is a unique and remote jungle hideaway situated on a rubber tree plantation surrounded by mountains, paddy fields and the quiet sounds of the nearby village away from mainstream tourist locations. What could be a better start to the year than a quick getaway out of the city?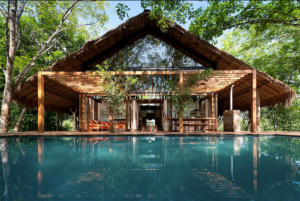 2. Amazing Burj view 5BR Villa w/ Private Beach-Palm, Dubai
A Villa to truly remember! An amazing retreat in the most prestigious, exclusive and best beach property in Dubai, this Villa combines the best of western design with a classic eastern design. With breathtaking views of Dubai and a private pristine beach, this Villa is the perfect destination for your first getaway.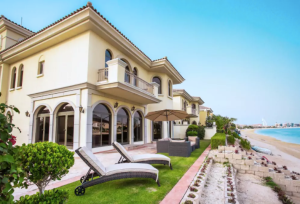 3. Designer Loft House, Khet Phaya Thai, Bangkok
A charming loft with style, this Airbnb home is unforgettable. With stunning decor, the loft is situated in a safe place with easy access to ample amenities. The house is owned by Tippanya, a young and upcoming interior designer.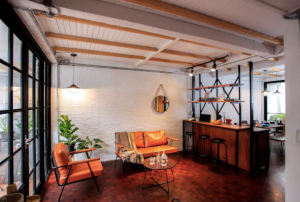 4. Abiyal Mountain Stay, Coorg, India
Once owned by G K Martin a British planter, Abiyal Mountain Stay was built in 1867. It is now a luxury home stay standing atop the Abiyal Hill amidst a coffee plantation is surrounded by majestic mountains, serene valleys and breathtaking 360 degree view, and a spectator to the splendid moon rise and natural reflections of the morning sunrise. The serenity of this place cannot be mentioned in words, a paradise for nature lovers to rejuvenate their mind, body and soul.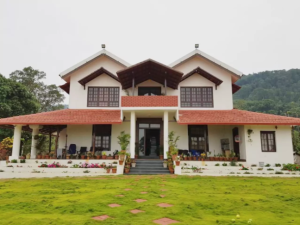 5. Blue Ridge Twin Stone Cottages, Ooty, India
Blue Ridge cottage is the perfect home away from home, a cozy serene retreat nestling in the Ketti Valley of the Nilgiris. The twin cottages blend into the natural beauty of the Ketti Valley, while retaining an elegant Victorian hill station charm.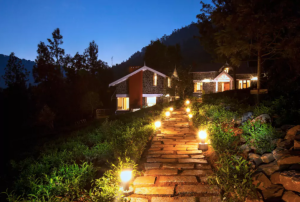 6. Arowana Woods, Lonavala, India
Located on a quaint hilltop overlooking the picturesque sight of Pawna dam , Arowana Woods is a luxurious wooden house made from Russian pinewood. Built on a 1/2 acre land , the villa is surrounded by beautiful landscape garden and packed with some top of the line amenities. Early morning dips in your private pool, lazy afternoons relaxing on the sun deck or a moonlight barbeque, create the perfect holiday at this Airbnb home!