Sustainable travel is the future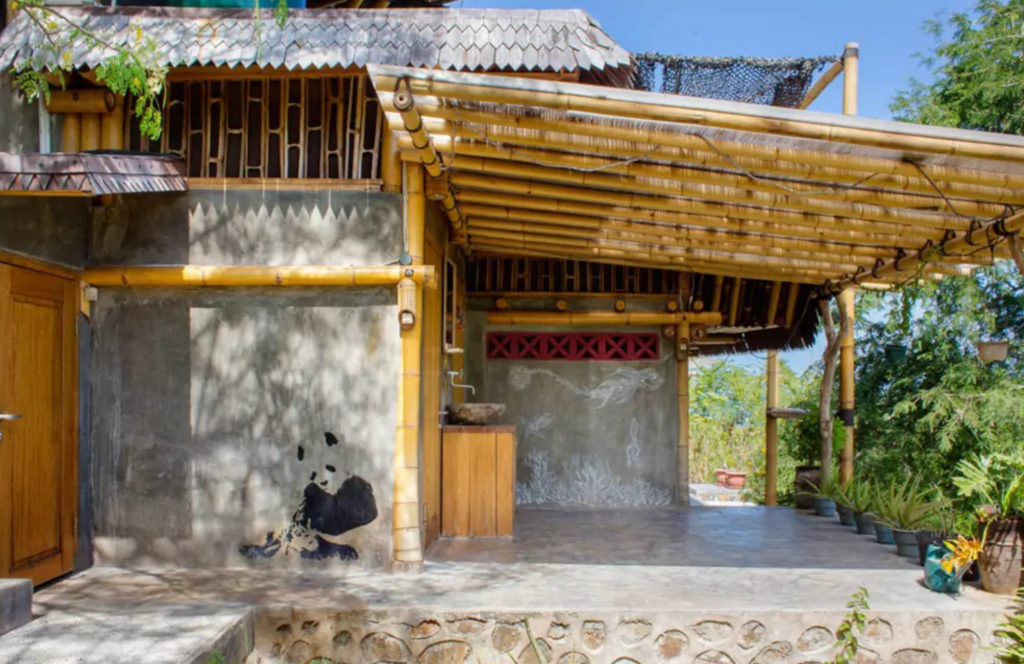 Tourism accounts for a growing share of the economies around the world,  the industry and policymakers have a responsibility to ensure that tourism is healthy, sustainable and beneficial for local communities. Nayana RenuKumar, Head of Public Policy, Airbnb on the future of sustainable travel.
How central is sustainability to your strategy in India? Are there examples of how you have incorporated sustainability concerns into the business from India, and around the world.
In India, and around the world, our growth has been driven, in part, by interest in home sharing and authentic local experiences as a sustainable option for travel.
Last year, we released estimates of the environmental benefits of home sharing for travellers. The findings showed that when guests use Airbnb listings rather than traditional hotel accommodations, significantly less energy and water is used, and fewer greenhouse gases are emitted.
We've also created a range of partnerships that promote sustainable hosting and travel, including our support for the World Tourism Organization's 2017 International Year of Sustainable Tourism for Development campaign, which aids the United Nations in its effort to make travel greener worldwide. We have also partnered with the United Nations Environment Program (UNEP) in 2016 to promote sustainability while travelling and have co-created a checklist with tips on how to be more sustainable while travelling.
We also recently announced the creation of the Airbnb Sustainability Advisory Board – a team of independent experts who will shape and refine Airbnb's long-term sustainability vision and help us develop our environmental partnerships and initiatives.
What steps should India take to promote sustainable tourism?
We believe that sustainable tourism is best practised when visitors who respect the unique culture and ecological sensitivity of their destinations meet responsible hosts who want to earn a sustainable income through tourism while socially, ecologically and economically nurturing their local communities.
While this applies globally, India has a unique advantage as its tourism sector is at the cusp of massive growth and many of the upcoming destinations have little built-in infrastructure. This presents an incredible opportunity for adopting sustainable tourism practices by letting local communities drive tourism. We need to focus on creating skilled, digitally literate hospitality micro-entrepreneurs who create a homestay in every home, offer authentic experiences in every Indian locality and help spread the benefits of tourism in their communities, with minimum damage to the environment.
This applies not only to underexplored destinations but even to major urban centres of India that would see a significant boom in business travel in the coming years. In addition to being 'smart cities', they need to become 'sharing cities' which can meet the needs of both residents and the influx of visitors. The possibilities for a young and dynamic country like India for sustainable travel are limitless and we are committed to supporting this journey.
How does Airbnb encourage listed properties to be sustainable? Are there plans to introduce a sustainability tracker or rating?
Our partnerships and the recent Sustainability Board are just few examples of our efforts to protect and defend the environment. We have partnered with policymakers and NGOs to support sustainable travel and created new offerings that introduce sustainability not only into where you stay, but what you do while staying there. The Airbnb community has also made listings greener by embracing environmentally conscious products and services. We have also seen our home sharing clubs driven by Airbnb hosts, engaging in activities that help create a sustainable tourism ecosystem in their communities.
For instance, our hosts recommend local businesses to guests to help strengthen their local economies and regularly engage in merchant walks to connect with local business communities instead of big businesses. Similarly, in many cities including Mumbai and Delhi, our hosts have driven neighbourhood cleanliness drives and awareness generation on sustainable practices. To celebrate World Tourism Day, our hosts in Mumbai joined over 200 student volunteers on a beach cleaning initiative led by the Maharashtra State Tourism Minister and co-sponsored by Airbnb and the State Tourism Development Corporation, our partner in the State of Maharashtra.
Our hosts in India has been unparalleled champions of our sustainability efforts and we will keep supporting them by partnering with State and local Governments and other agencies.
Can you give us easy ways in which travellers can be more sustainable in their behaviour?
While home sharing is a great way to experience a destination – it's also a more environmentally conscious way to travel. This fact hasn't been lost on our community: 72 percent of Airbnb guests say the environmental benefits of home sharing played a role in their choice to travel on our platform.
We're incredibly proud of our community, but we also know there is more we can do. That's why we help educate our host and guest community about sustainable travel practices as opportunities and needs arise, the UNEP-Airbnb sustainable travel checklist being one example.
The environment is a priority and we all have a role to play in protecting it. We hope our increased efforts will expand opportunities for sustainable tools and travel around the world, and we will be working to support our hosts and guests each and every step of the way.
As a company that strongly believes in and advocates sustainable travel, we encourage travellers to:
Stay with a local resident in the places they visit

Stay longer and experience the destination as a local

Support local businesses

Respect the local culture, environment and social practices
For more, please check out the UNEP-Airbnb sustainable travel tips!
What can the travel/tourism ecosystem do to make sustainability a central factor in tourism?
The travel and tourism industry has surpassed 10 percent of global GDP and now accounts for one in ten jobs worldwide.
As tourism accounts for a growing share of the economies of countries,  the industry and policymakers have a responsibility to ensure that tourism is healthy, sustainable and beneficial for local communities. Promoting home sharing through fair, clear and progressive policies and having high benchmarks for self-regulation by the travel industry players to promote sustainable travel could be critical. We should also pay special attention to the women, youth and residents of non-urban destinations as the champions of the sustainable travel movement as the sharing economy offers a great opportunity to upskill and mainstream these sections through sustainable income support.
In India, we have witnessed home sharing creating new economic opportunities and distributing the benefits of tourism to communities that may not otherwise have shared in the benefits.
Airbnb's work in India sums up many of the challenges—but also the greatest rewards—that we have encountered in helping areas beyond cities realise the economic benefits of travel. In the ten months since we formalized our pilot project with the 2 million members strong Self-Employed Women's Association of India (SEWA), we have made exciting progress in supporting the economic empowerment of rural women through home sharing and plan to expand the programme to the North-East of India.
We're also thrilled to be partnering with the World Bank Group on initiatives including a study on the development impacts of home sharing in India.
We believe that sustainable travel is the future and home sharing, a critical pillar of that movement.
This article originally appeared here.