The most wishlisted homes in Thailand by Indians
Key Takeaways
Enthusiasm among travellers for the Land of Smiles has been growing as Thailand reopens its borders, launches a new air travel bubble with India and further eases international travel rules
Thailand is one of the top-trending outbound destinations for Indian travellers right now
Indians are looking to travel to Thailand to connect with nature -- whether with the earth, sea or forests!
Below are some of the most wishlisted homes in Thailand by Indians, to inspire anyone pondering a trip
Key Takeaways
Enthusiasm among travellers for the Land of Smiles has been growing as Thailand reopens its borders, launches a new air travel bubble with India and further eases international travel rules
Thailand is one of the top-trending outbound destinations for Indian travellers right now
Indians are looking to travel to Thailand to connect with nature -- whether with the earth, sea or forests!
Below are some of the most wishlisted homes in Thailand by Indians, to inspire anyone pondering a trip
Travelers from India can now make their holiday plans to Thailand, as the country reopens its borders and launches a new India-Thailand air travel bubble. Starting 1 April, vaccinated travellers will no longer be required to undergo COVID-testing to enter the country, and only require one RT-PCR test upon arrival and a self-administered rapid antigen test on their fifth day. 
"As border restrictions gradually ease across many countries in the region, we're seeing a lot of enthusiasm for cross-border travel. After being unable to travel abroad for so long, travellers are excited to take that long-awaited overseas trip – something we've seen reflected in searches on Airbnb following a number of border reopening announcements. Thailand has always been one of the most popular destinations for Indians and the Thai Government's recent lifting of pre-travel testing is great news for both Indian travellers and Thai tourism. We'll continue to work together with governments to rebuild tourism and help ensure more communities can benefit from the return of travel"

Amanpreet Bajaj, General Manager, India, Southeast Asia, Hong Kong and Taiwan
So if you're looking to visit the land of pristine beaches, natural landscapes, bustling cities, and delicious food, here are some of the most wishlisted homes in Thailand by Indians:
Tamarine Deluxe Oceanfront, Koh Samui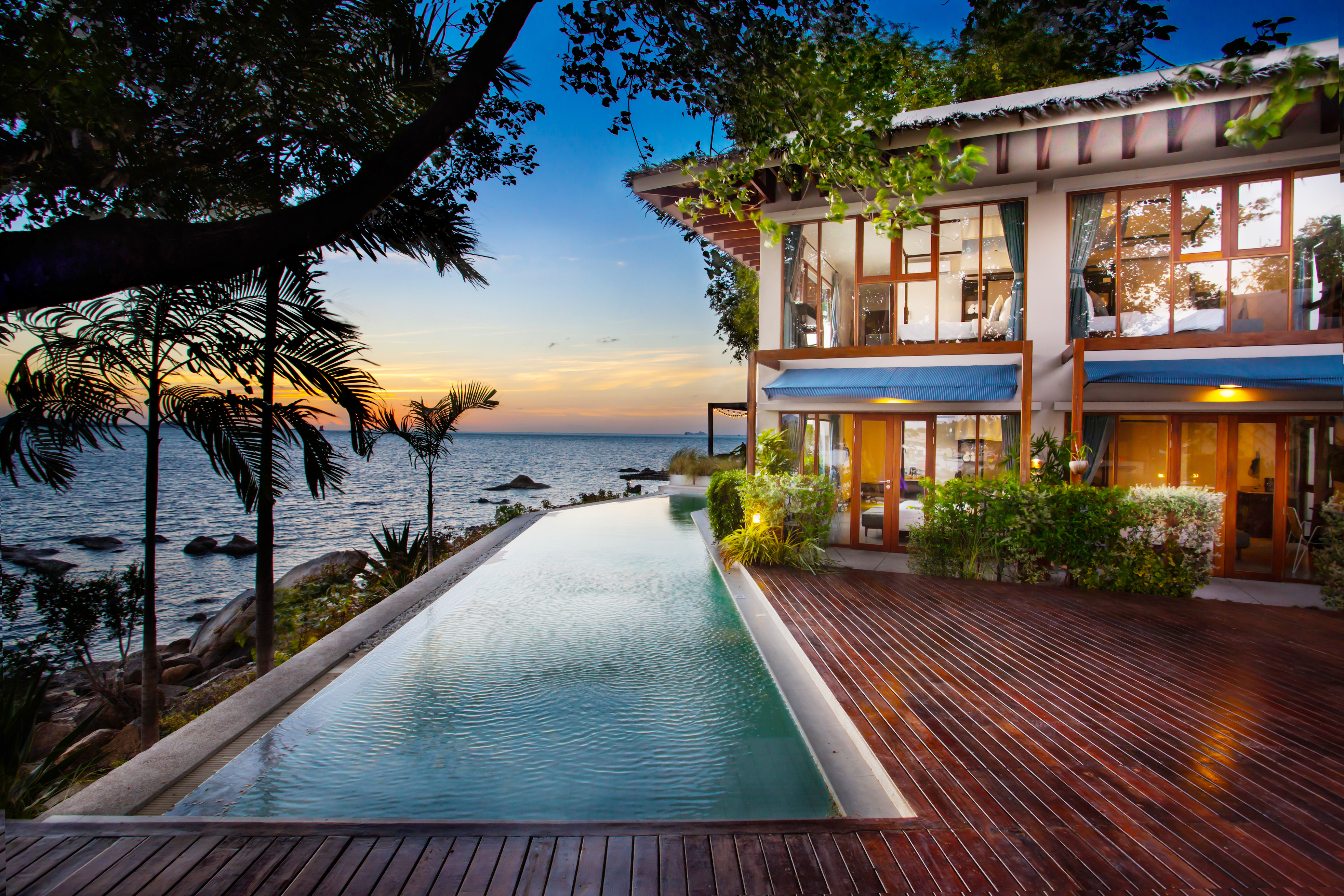 When picturing the perfect Thai getaway, nothing comes close to the blue waters and white sands of Koh Samui. For an unbelievable view of the ocean, check out the Tamarina Bed & Beyond, just about 2 km drive from Samui International Airport. With infinity views of the sea from wherever you are, an indoor pool, and interiors that are clean and luxurious, this two-story Airbnb stay is the idyllic base to discover delicious local offerings and boutiques. The stay is just walking distance from the Bang Rak Pier, and Fisherman's Village is a short drive away.
Ao Yon Beach House, Phuket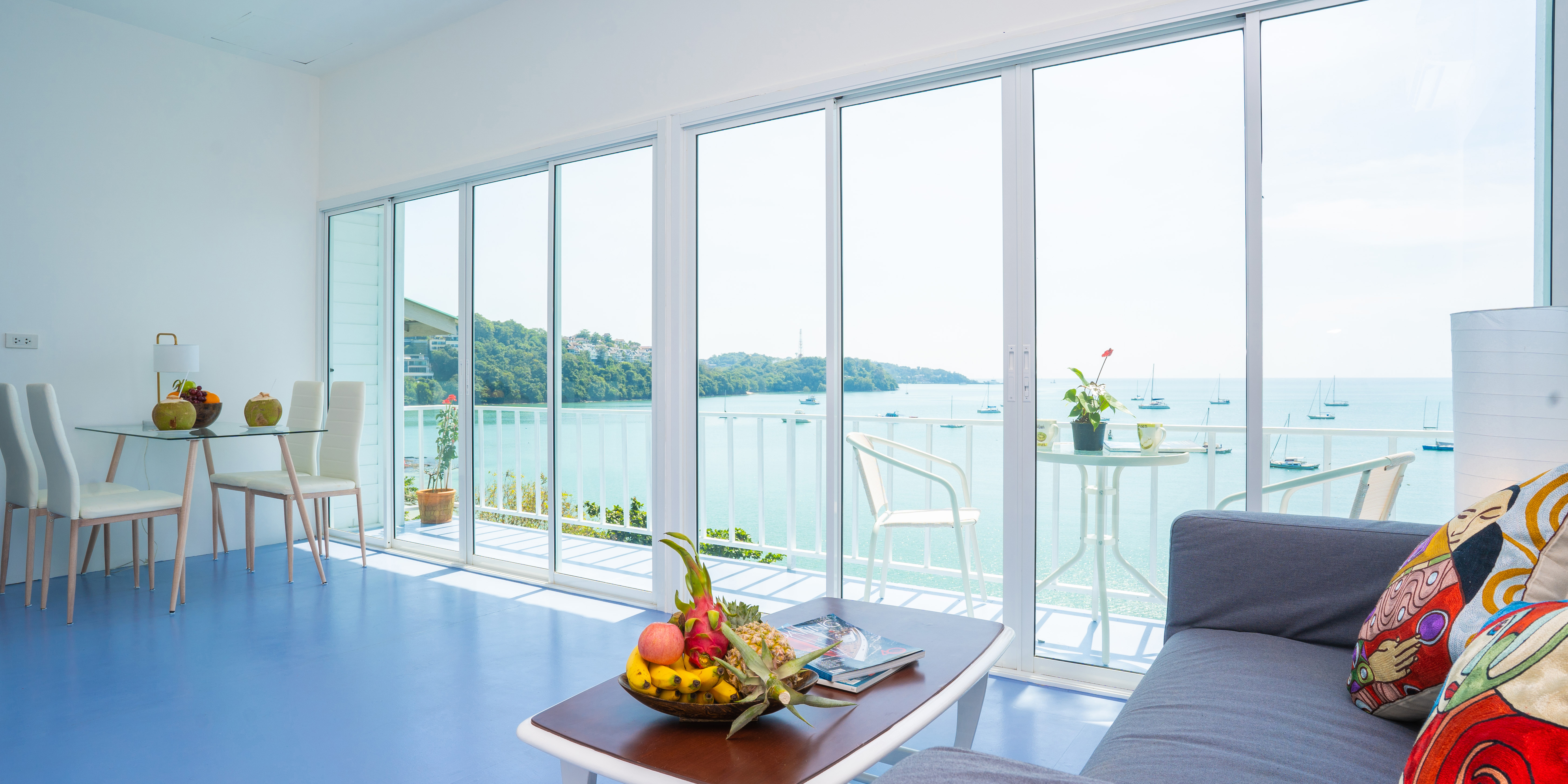 Away from the crowds, the Ao Yon Beach is a great spot for a peaceful and relaxed holiday in Phuket. For a panoramic view of the turquoise beach, check out this gorgeous Airbnb stay, with clean design and modern comforts, including a well-equipped kitchen. And for those who love a thrilling water adventure, your Host also provides surfboards, snorkels, and life jackets.
The Treehouse, Hin Kong, Surat Thani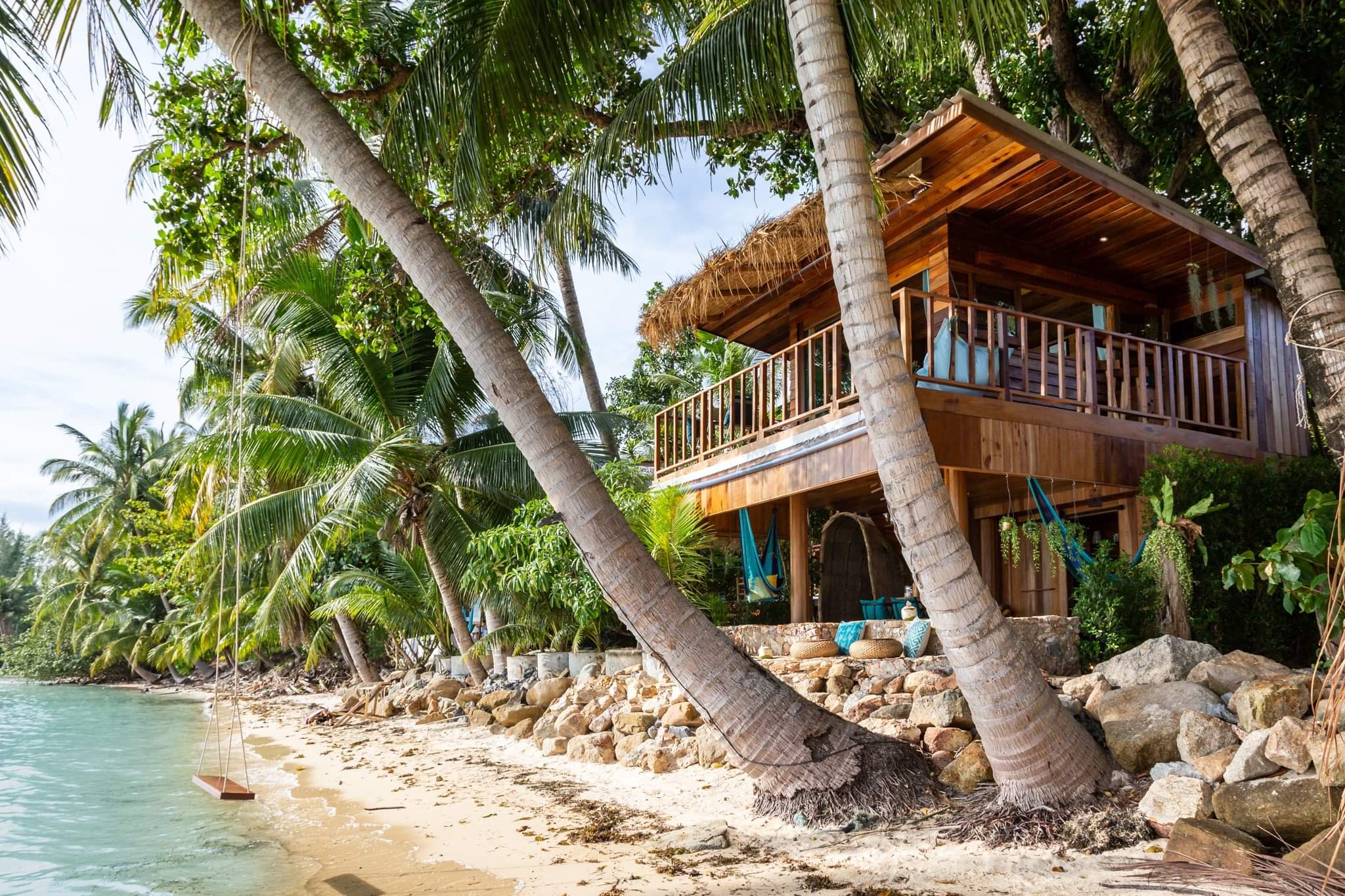 Who would've thought – tree houses make up for 3 of the top 10 most wishlisted stays for Indian travellers when travelling to the country! What makes this one a delight is its unique location on a gorgeous beachfront. A mix of modern, rustic, and vintage, the two-story Airbnb stay is perfectly equipped for the quintessential beach holiday, complete with a 100-year old tree growing through the house! While you can take a leisurely stroll on the beach, nothing quite compares to swaying in your hammock on the terrace while admiring the beautiful sunset . 
Flying Squirrel Treehouse, Mae Hong Son
While Thailand is known for its beaches, the mountains here are equally stunning. If you're looking for a budget stay then this compact and charming treehouse is perfect. Made of solid wood, the stay is equipped with amenities along with a small desk to work on. The town is a 15-minute walk away from where you can explore the mountainous province, go hiking and interact with the local tribes. 
Tamarind Treehouse, Chiang Mai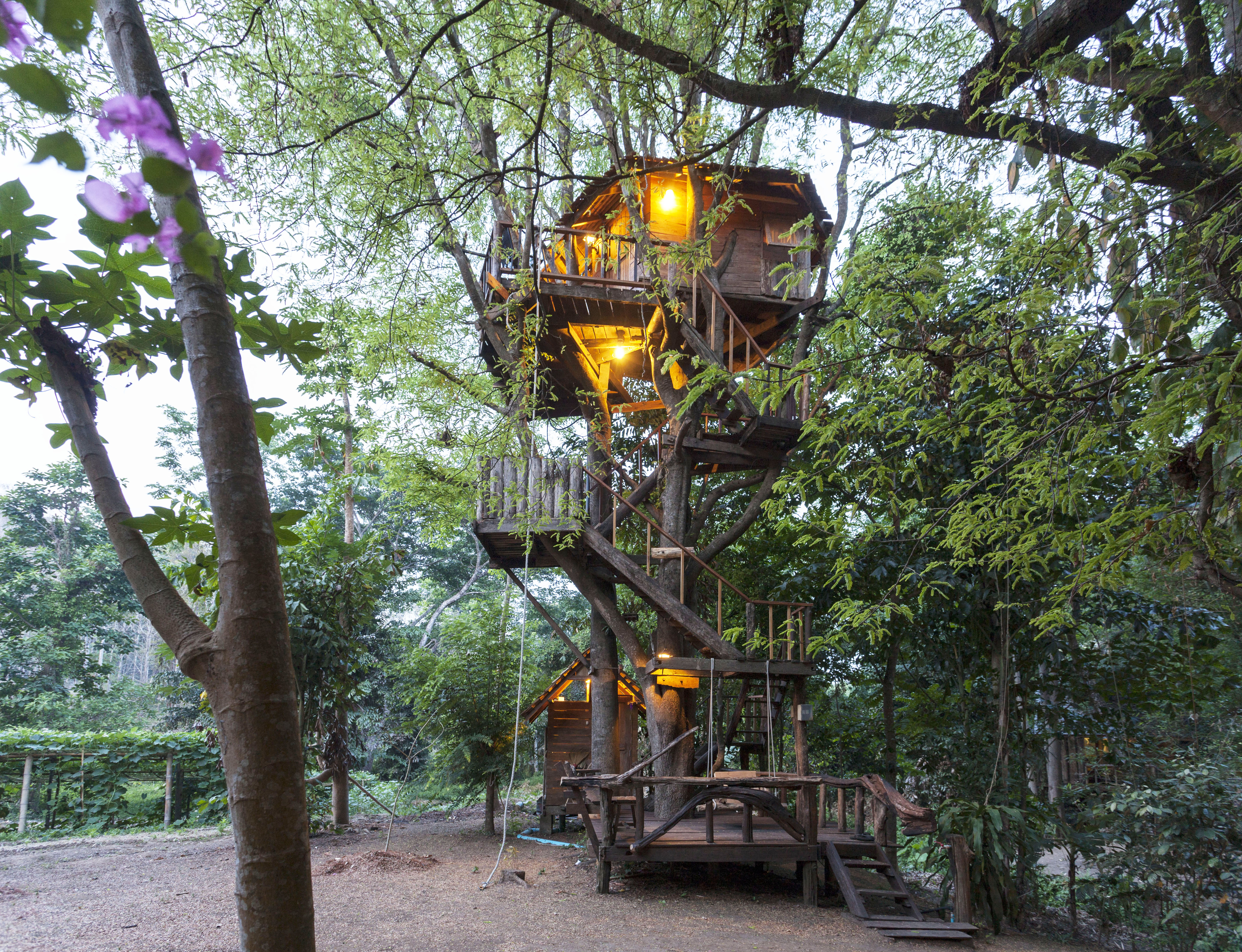 There are tree houses, and then there is the Tamarind Treehouse. Designed by an architect Host, this teak wood stay gives guests the immersive experience of living within Thailand's ancient forests. Starting with just one cottage, the treehouse has quickly expanded into six cottages in just a few years. Just an hour and a half away from downtown Chiang Mai, it is close to a lovely waterfall, caves and hiking trails, making for the perfect romantic getaway or family holiday. 
Wooda House, Krabi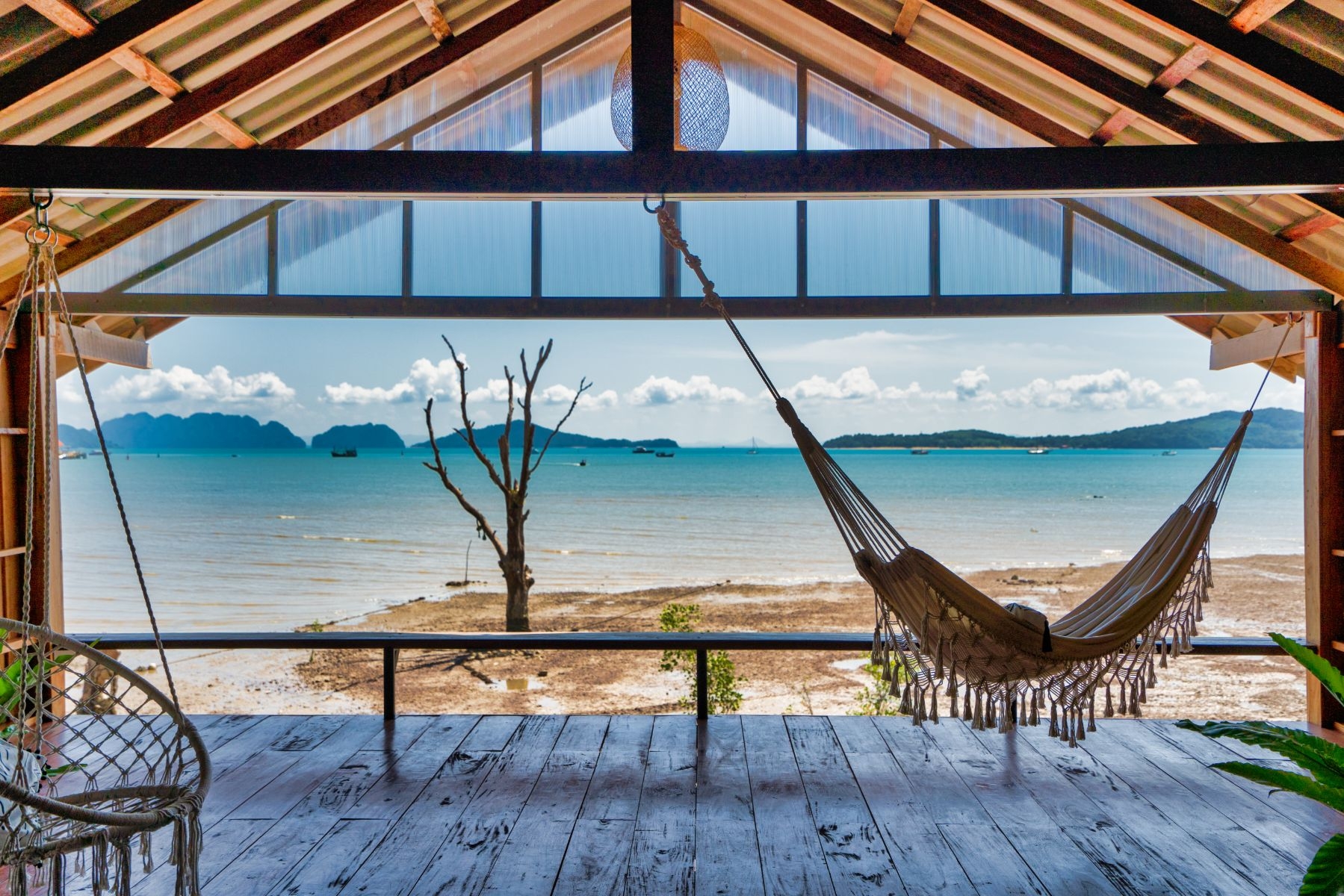 You don't need to be high up in the trees to be one with nature. If laying on a hammock by the beach describes your perfect Thai holiday then this Airbnb stay is just what you need. Situated in the middle of a fisherfolk neighborhood in breathtaking Krabi, the stay is designed to blend seamlessly into its surroundings. The multiple windows and doors ensure that you are as much a part of the outside as the inside. A great way to unplug, reset and recharge – away from the hustle and bustle of your everyday life!
Villa Seakiss, Cape Yamu, Phuket
In this luxury Cape Yamu stay, Iit would be impossible not to be serenaded by sun kissed sand and ocean waves of the Andaman Sea. Complete with a 17m long infinity pool and 5 bedrooms for a large family holiday, this stay has been specially designed so guests can enjoy an amazing sunset view from anywhere, making it a popular choice for holiday-goers.  
Nibbana Bungalow, Koh PhaNgan, Surat Thani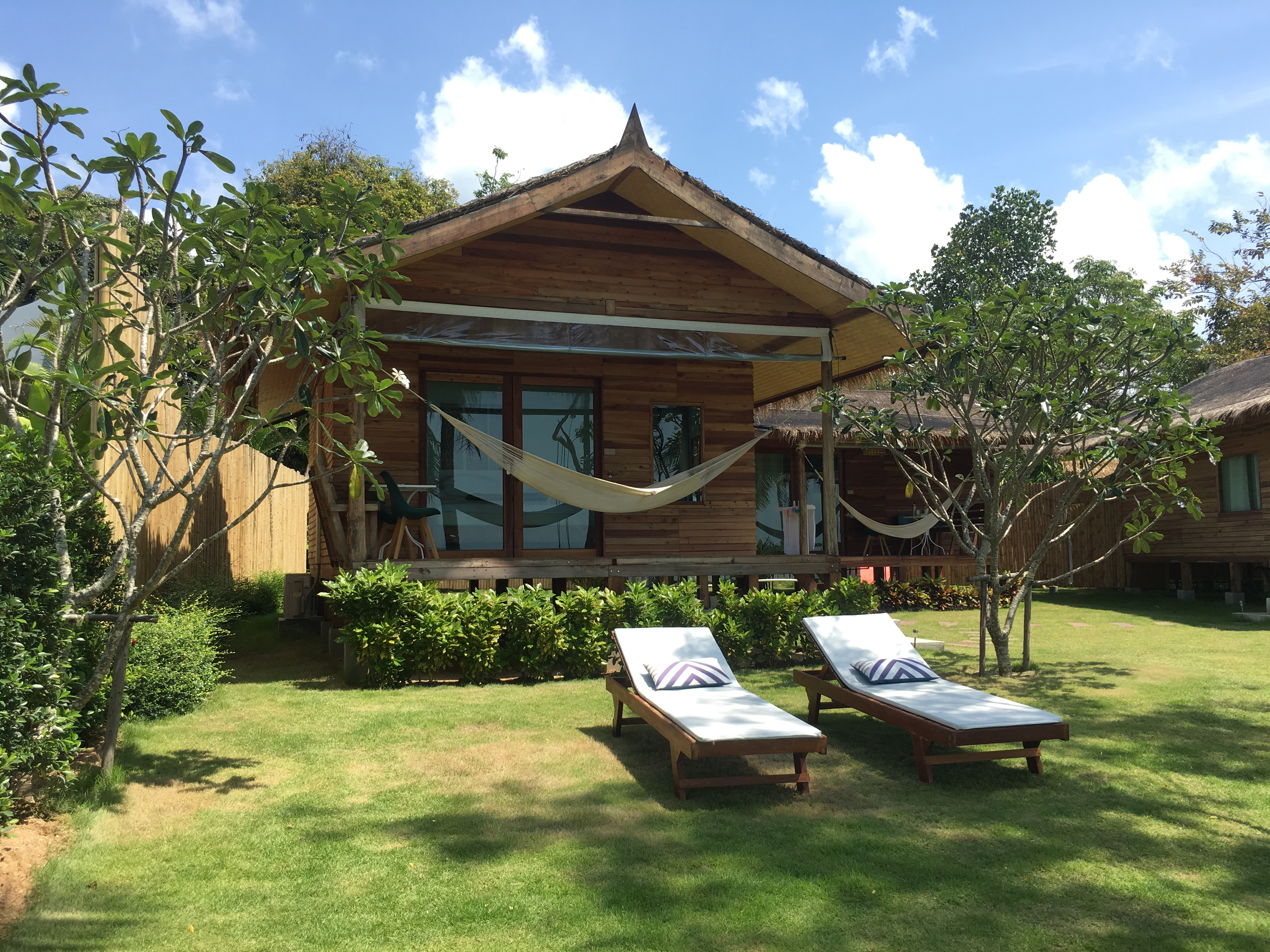 For the optimum Thai experience, explore this idyllic beachfront stay in Surat Thani. This wild and beautiful island is one of the 5th largest islands in Thailand and can be accessed by ferry from the mainland. Besides some of the most incredible views of the island, you can enjoy a relaxed holiday in this bungalow.  
The Iconic Duplex, Bangkok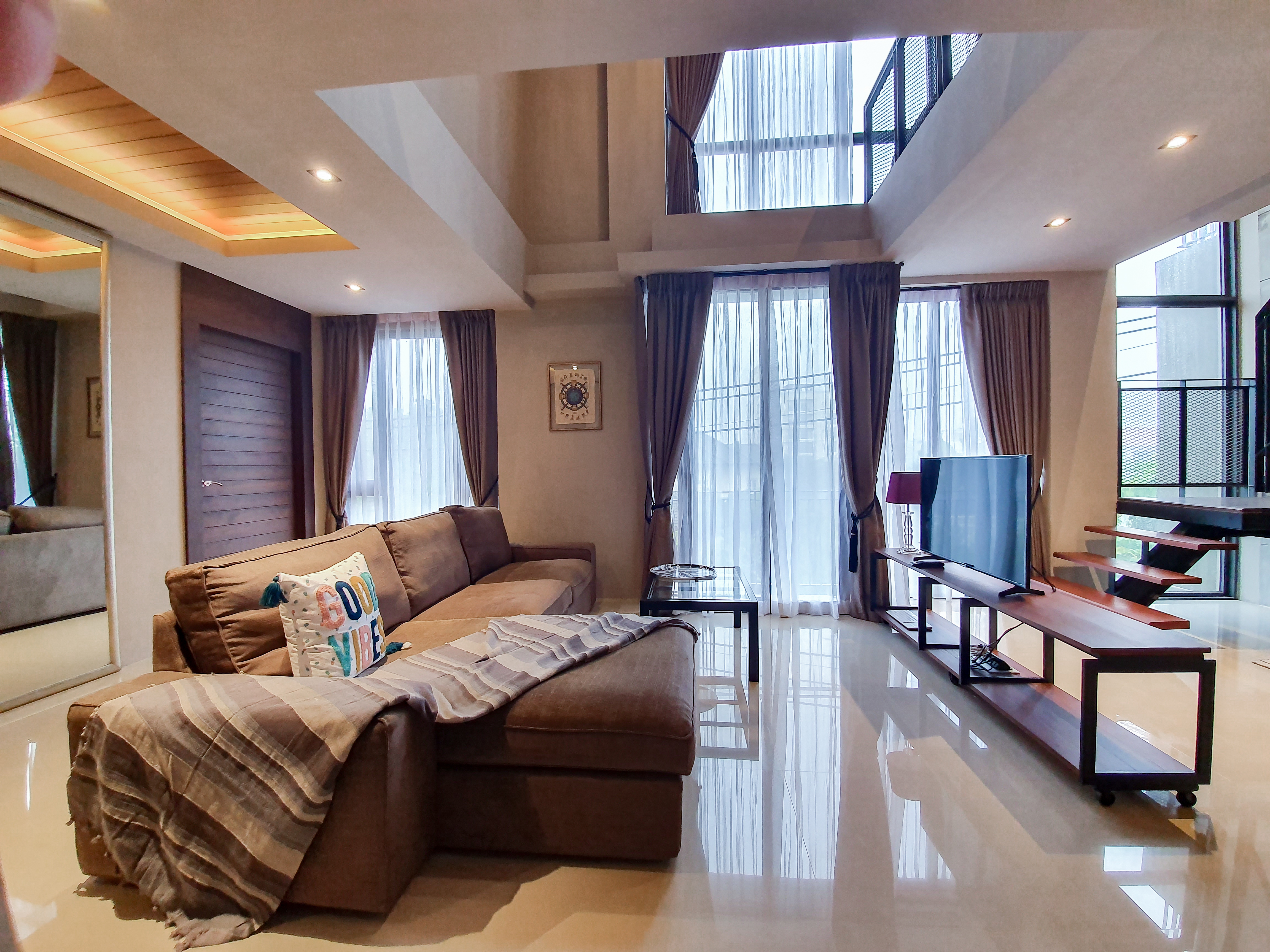 If you're spending a few days in Bangkok, then treat yourself to this luxurious 3-bedroom duplex stay in Phra Khanong. From here you can explore the best of Bangkok – including shopping malls a stone's throw away, easy access to lively bars and nightlife, and some of the most famous coffee roasters in the city.