Together against COVID-19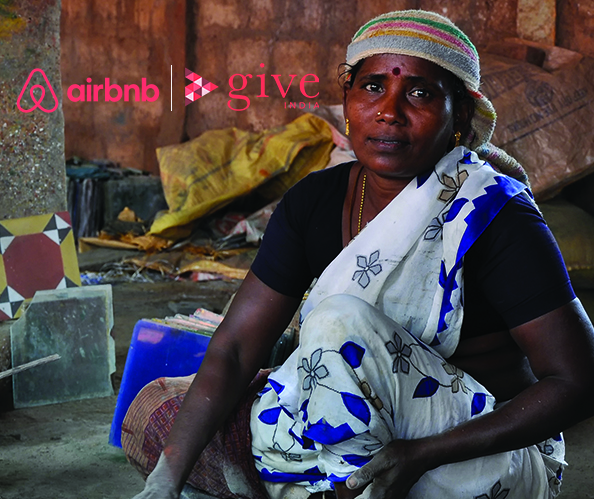 Airbnb is partnering with GiveIndia to raise funds for underprivileged segments of the society who are directly impacted by the COVID-19 crisis. 
On 11 March, the World Health Organization (WHO) declared COVID-19 a global pandemic. To combat the coronavirus and flatten the curve, the government has taken swift action to slow the spread of COVID-19, including a nationwide lockdown. During these unprecedented circumstances, India's underprivileged communities have been especially impacted by the scale and impact of this crisis, with little or no access to required essentials.
The funds raised by Airbnb and GiveIndia will help support affected daily wage earners and migrant labourers, some of whom are stranded miles away from their loved ones. The funds will go towards providing families across the country with food essentials including rice, daal, salt, oil, soap and more.
In these difficult times, we are appealing to members of our Airbnb community to support this fundraising initiative. Together, we can create a positive impact that can help our marginalised and vulnerable communities. Your support and contribution will give these families hope and strength as we fight this crisis together. 
For more information, please visit airbnb.giveindia.org
About GiveIndia:
GiveIndia is India's largest and most trustworthy giving platform for donors. With contributions of over 300 crores made to 200+ trusted NGOs, GiveIndia's giving community of 1M+ donors has impacted the lives of 4M+ people across 23 states in India. GiveIndia's Online Giving platform, brings both convenience and choice together for donors in a safe and high-trust environment. The Online Giving platform alone has contributed more than 100 crores so far to 500+ donation options across our partner NGOs. On the platform, you can donate to a nonprofit with confidence. Their robust due diligence process covers legal, compliance, financial and impact checks for each donation made to any non-profit, including in-person visits to beneficiaries and actual feedback reports. They do all this so that our donors can donate with confidence that their giving is indeed doing what it's supposed to – change lives.