As grown up's, don't we all daydream of the time we were kids? We had no need to wake up early, we didn't have to go to work and we could still spend the evenings watching our favourite cartoons and lazing around.  Wouldn't it be great if we had a time machine which lets you relive those days where our only problem was the ad break that seemed to go on forever ruining your time alone with Woody and Buzz's adventures in Toy Story?
But fret no more because you can still immerse yourself in the magic of those days by spending a dream vacation in your favourite cartoon themed home on Airbnb. Whether it is to spend time with your family in the stone age like the Flintstones did, or taking a trip with your girl gang  to stay at Barbie's home, going on a solo vacation to explore Mickey and Minnie's homes, Airbnb has got something for everyone! So hop on the nostalgia express and take a trip down memory lane, quite literally with these homes on Airbnb. there are a few selections to interest, inspire and give you a taster of what to expect of the many homes listed on Airbnb:
"LOVE NEST" w/ private Deck, 1 cozy room, Morongo Valley, California
If Sheriff Woody Pride had a home of his own, it would definitely be this one! Relive your favourite moments from Toy Story and feel like you are in the wild wild west at this home. Spend your vacation interacting with the animals around the home, and soaking in the mid-western feel at the Draft Horse Saloon nearby.
Disney Themed Home, Close To Parks!, Orlando, USA
Can't choose your favourite Disney character because you love them all? Stay at this adorable Disney themed home where every room is styled on a different character. Spend a night at Alice's bedroom from Alice in Wonderland, or play the piano in Mickey's living room or spend a bright summer day with the happy snowman Olaf from Frozen. This cheerful Disney home is bound to make your trip a happy one!
Fantasy Home Stay-(Cartoon Theme), Nusajaya, Malaysia
Did you always find something adorable about Hello Kitty and haven't been able to shake off that fascination till now? With this cute Hello Kitty themed home have a fun vacation like never before.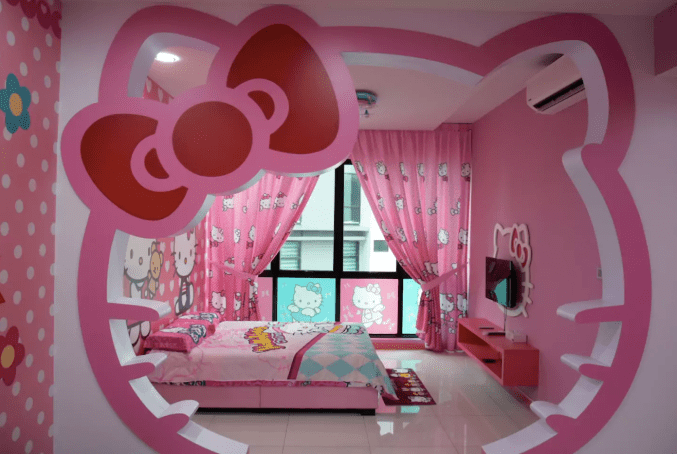 "Happily Ever After" Luxury Playhouse (Frozen), Utah, USA
Travelling with your whole family and everyone has a different movie/character they love making it difficult to choose a place to stay! Fret not, this home with different rooms themed on different animated movies will offer a room that suits everyone's likes. Surf it up with Moana, spend time with Belle from Beauty and the Beast as she explores the castle, help Elsa and Anna from Frozen find each other or spend some time in the wizardry world with Harry Potter at his themed fantasy Airbnb home.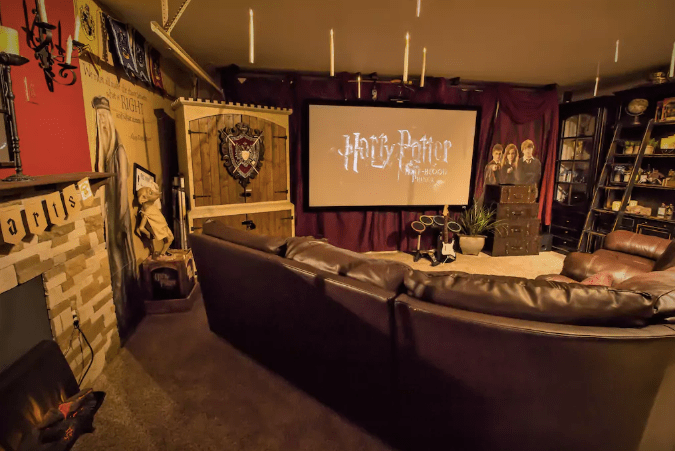 Flintstone Cave House in Philippines, MIMAROPA, Philippines
If as child you watched The Flintstones everyday and spend your days wondering what Fred, Wilma, Pebbles and Bam Bam did and what their home might have been in real life, then your heart is sure to go Yabba Dabba Doo when you see this home! Take some time off for a vacation and live like the Flintstones did in the prehistoric stone age at this lovely fantasy home in The Philippines.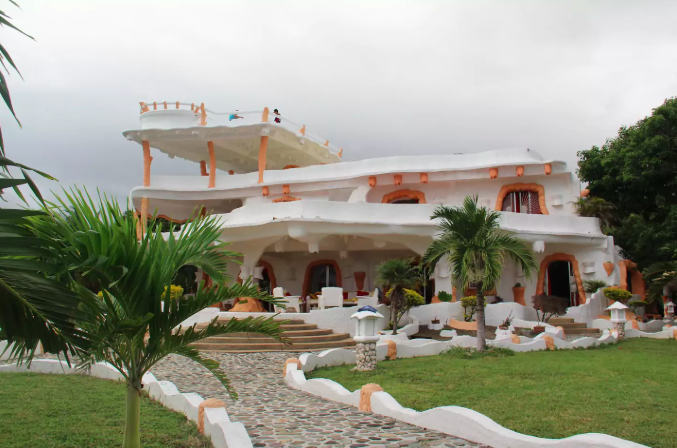 Space Home, Rome
We just saw the home where Woody would have stayed, so how can we miss Buzz Lightyear! The famed astronaut from Disney's famed series Toy Story! This modern space themed home looks exactly like Buzz's home would be – sauve, modern, geometric and of course white! Explore a different side of Rome at this space themed home at this space inspired fantasy home.
**All homes in this press release are intended purely to inspire and illustrate. Airbnb does not recommend or endorse these listings or any other home on the platform.