What's Next in Travel: Rise of Adventures, Time Travel & Conscious Dining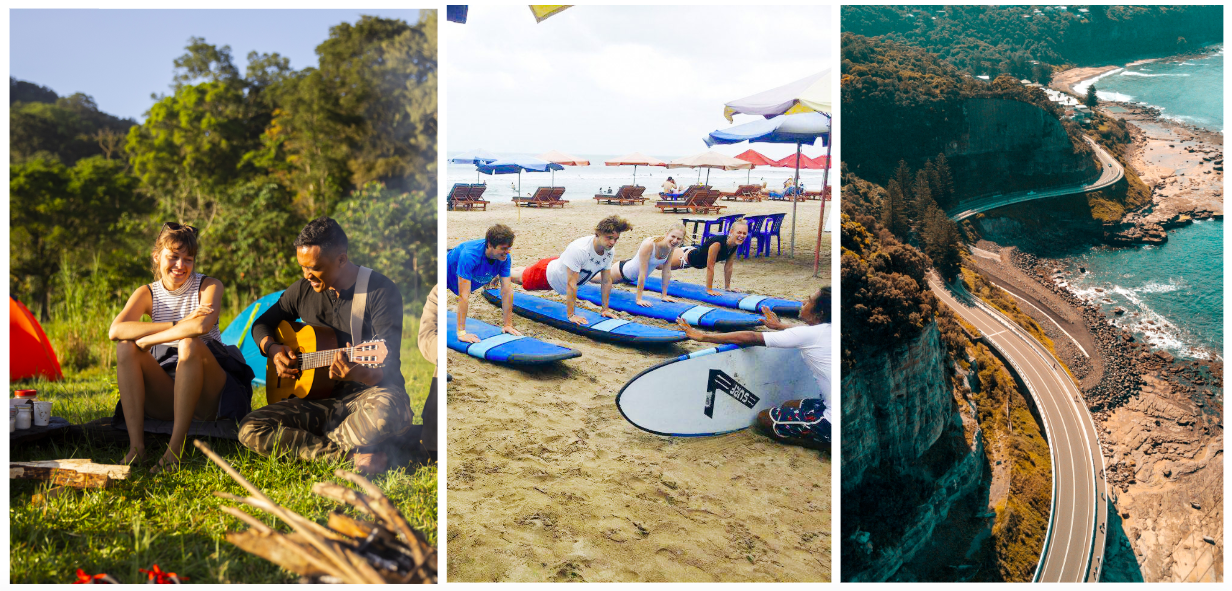 After revealing 2020's top 20 trending destinations, Airbnb releases top anticipated travel trends for the year
In Asia Pacific, Generation Z guests comprise the fastest growing guest segment for Airbnb Experiences
Adventure travel is on the rise across the region – also home to the most Airbnb Adventures, nature Experiences and surfing Experiences
Unique stays are increasingly popular, including barns, tiny homes and shepherd's huts
It's been one month into a new decade and a variety of travel trends are emerging on Airbnb. From the rise of immersive trekking adventures to vegan-friendly food Experiences, travelers are seeking more unique, transformative and unforgettable experiences that they are willing to pay for.
According to a recent survey commissioned by Airbnb, 58 percent of Indians prefer to spend their money on experiences over things, and 65 percent plan to increase their spending on experiences in 2020, particularly women and young adults (Gen Z, millennials).1 
Coming of age generations are already expanding their purchasing power. Across Asia Pacific, Generation Z guests (aged 24 and below) comprise the fastest growing guest segment for Airbnb Experiences, with guest bookings in the region growing more than 3x year-over-year2. Bali, Tokyo, Kyoto, Seoul and Sydney rank amongst the top five Airbnb Experiences hotspots for Gen Z travellers.
But no matter how deep the pockets or wide the age gap, here are five travel trends that have risen to the top and look set to stay this year.
Nature Calls: 2020 is the Year of Adventure Travel, with trekking-based Experiences trending 1,795% in bookings
The yearning to get out of comfort zones and into the wilderness is bringing out the nature lover in travelers this year, with more travellers planning to take adventurous, outdoorsy trips. 
Bookings for Nature Experiences are up 103% YoY, and is the top trending category globally among Gen Z (190%) and baby boomers (177%). Animal Experiences and Hiking Experiences are seeing significant growth as well, with 141% and 128% increase in bookings respectively.
For those looking for their next big journey, Kathmandu, Nepal and Marrakech, Morocco are home to the most Airbnb Adventures.
More guests are booking unique listings that give them the opportunity to reconnect with Mother Nature. Igloos, such as this panorama bubble suite with gorgeous mountain views in Glarus Sud, Switzerland and this snow igloo in Pelkosenniemi, Finland, are up 83% in bookings YoY5.
In Asia Pacific, adventure travel with Airbnb is on the rise: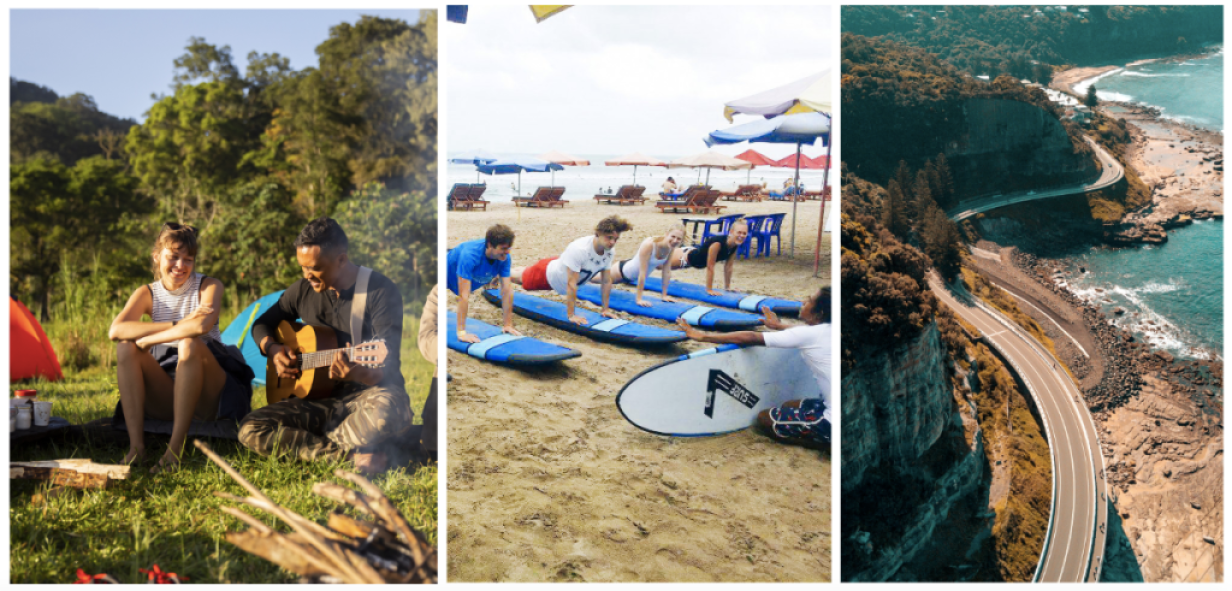 Time Travel is "En Vogue"
As travelers explore new places in 2020, stepping into the shoes of locals from long ago is a favorite way to get to know a destination – and hosts are noticing. History Experiences have increased 271% in supply in the last year8; and bookings are up 116 percent globally in 2020, with especially strong interest among Gen Z (up 176%) and millennials (up 118%).4 
Guests' curiosity is not just piqued by learning about the past, but living in it, too. Homes on Airbnb featuring historic keywords in their titles (i.e. historic, era, WWI, etc.) have already been booked over 50,000 times this year!9
Japan and Korea are two growing hotspots for history enthusiasts. This Zen Garden, Zen Mind Experience in Kyoto offers guests an introspective exploration of the city's gardens created hundreds of years ago, while the stunning Kyo-Machiya ryokan is one of many well preserved traditional Japanese homes guests can stay in. In Seoul, guests can travel back in time to explore the oldest hanok (traditional Korean home) villages, or embark on a unique history and architectural walk to explore multi-faceted Seongbuk-dong – home to both the city's richest and poorest. 
Getting Off the Grid: Disconnect to Reconnect
Rekindling connections with oneself is big in 2020 with many travelers slowing down and centering their minds and spirits while traveling. In fact, a considerable amount like to do it solo — single guest bookings are up 79% this year on Airbnb.10
Meditation Experiences are one of the ways travelers are reconnecting with themselves in 2020, with 106% growth in bookings YoY.4 Travelers are also unplugging from the demands of daily life by heading to the outskirts. Barns, such as this top wishlisted barn overlooking Melbourne's beautiful Mornington Peninsula, are one of this year's most trending listing types, up 81 percent YoY with guests.7
Here are the top destinations that will help you unwind and recenter for the year ahead:
Singaraja, Bali: Most hot spring Experiences
Bangkok, Thailand: Most spa and sauna Experiences
Los Angeles, US: Most sound healing Experiences
Barcelona, Spain: Most yoga Experiences
Helsinki, Finland: Most forest bathing Experiences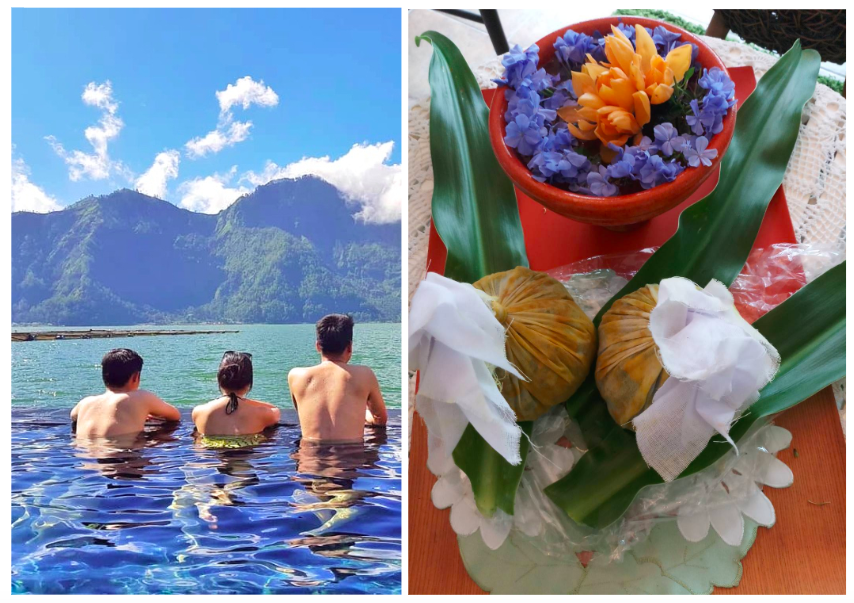 Long Weekends, Tiny Homes & Road Trips: Bite-Size Travel is Big
With sustainable travel in focus, more travelers are taking the minimalist approach when it comes to planning their getaways this year. 28% of people in India would most like to spend their money taking a trip within 100 miles of home. More guests are also exploring destinations by car, with searches for listings with free parking up 46 percent.11
The downsized lifestyle is also appealing to travelers around the globe, with miniature, simplistic and efficient spaces like shepherd's huts and tiny homes trending up 112 percent and 85 percent from 2019 to 2020, respectively.5
Conscious Dining: Vegan Experiences Up 579%, Baking Up 155%
As the world becomes more conscious about its dietary habits, food Experiences are becoming more plant based, with Experiences offering vegan options up 579 percent in 2019 compared to 2018.8  30% of people in India would most like to spend their money on food related experiences.
With the launch of Cooking Experiences last year, guests are also gravitating towards learning to make their own carb delicacies, with Experience including baking (up 155%), dumpling making (up 124%) and pasta (up 88%) surging in bookings this year4.
For the vegan, carb-loving traveller, India offers a scintillating variety of Cooking Experiences with everything from rotis and parathas to an introduction to three types of dosa, to pakora with a side of masala chai.
Overall, it's no doubt food remains one of the biggest motivations in travel and connecting people to new places — Food and Drink Experiences remain the most booked category by foreign travelers to a new country.12
1This Airbnb commissioned report shows data for 12,225 interviews from nine international polls.  Morning Consult conducted these polls in two phases. Phase One was conducted from September 25, 2019 – October 1, 2019 among national samples of 2,206 American adults, 1,200 Australian adults, and 1,147 United Kingdom adults.  Phase Two was conducted from December 27, 2019 – January 3, 2020 among national samples of 1,391 French adults, 1,301 Indian adults, 1,208 Brazilian adults, 1,200 Mexican adults, 1,200 Chinese adults, and 1,372 German adults. The interviews were conducted online and the data were weighted to approximate a target sample of adults based on age, race/ethnicity, gender, educational attainment, and region.  The margin of error is ±2% at a 95% confidence interval.
2Generation Z guests are identified based on self-reported data by guests booking on the Airbnb platform, based on internal Airbnb data as of Dec 2018-2019.
3Based on internal Airbnb data of cities with the largest supply of specific Experience categories and tags of Experiences as of December 2019.
4Based on Airbnb internal data of  year-over-year growth of bookings for specific Experience categories comparing bookings made for 2020 from October 26, 2019 – January 26, 2020  with bookings for 2019 during the same time frame in 2019/18, also further split by generations of people (Gen Z, Millennials, Gen X, Baby Boomers, Traditionalists).
5Based on Airbnb internal data of year-over-year growth of bookings for specific space types, further split by generations of people comparing bookings for 2020 as of January 3, 2020 to bookings for 2019 as of January 3, 2019.
6Based on Airbnb internal data of year-over-year growth of bookings for individual Experiences of  specific categories and tags (hiking, history, meditation, food & drink, baking) comparing bookings made between October 26, 2019 – January 26, 2020 compared to same time frame in 2019/18.
7Based on Airbnb internal data measuring most wish listed homes of specific space types from all Airbnb wish lists of 2019 (igloos, tiny houses, kezhans, shepherds huts).
8Based on Airbnb internal data measuring year-over-year growth in supply of specific Experience categories and tags (history, vegan, vegetarian) comparing supply from December 1, 2019 – December 1, 2018. 
9Based on Airbnb internal data measuring bookings made for stays in 2020 in listings with specific key terms in the title (i.e., historical, era, ancient, war, etc.).
10Based on Airbnb internal data measuring year-over-year growth in bookings by trip types, comparing 2020 trips as of December 8, 2019 with 2019 trips as of December 8, 2018.
11Based on Airbnb internal data measuring year-over-year growth of number of searches by amenity, comparing Sept.-Nov. of 2019 with Sept-Nov. of 2018.
12Based on Airbnb internal data measuring most booked Experience categories by guests originating from a different country in 2019.