Airbnb and Get Safe Online help protect against holiday scams
Key Takeaways
Quarter of Brits say they won't be able to afford a holiday unless they get a good deal, new research reveals
One in six willing to book holidays using unsafe methods (eg. bank transfer), if it saves money
Men more confident than women of never falling victim to scams, yet lose twice as much as women on average
Airbnb and Get Safe Online share tips to avoid holiday scams that cost victims £1,400 on average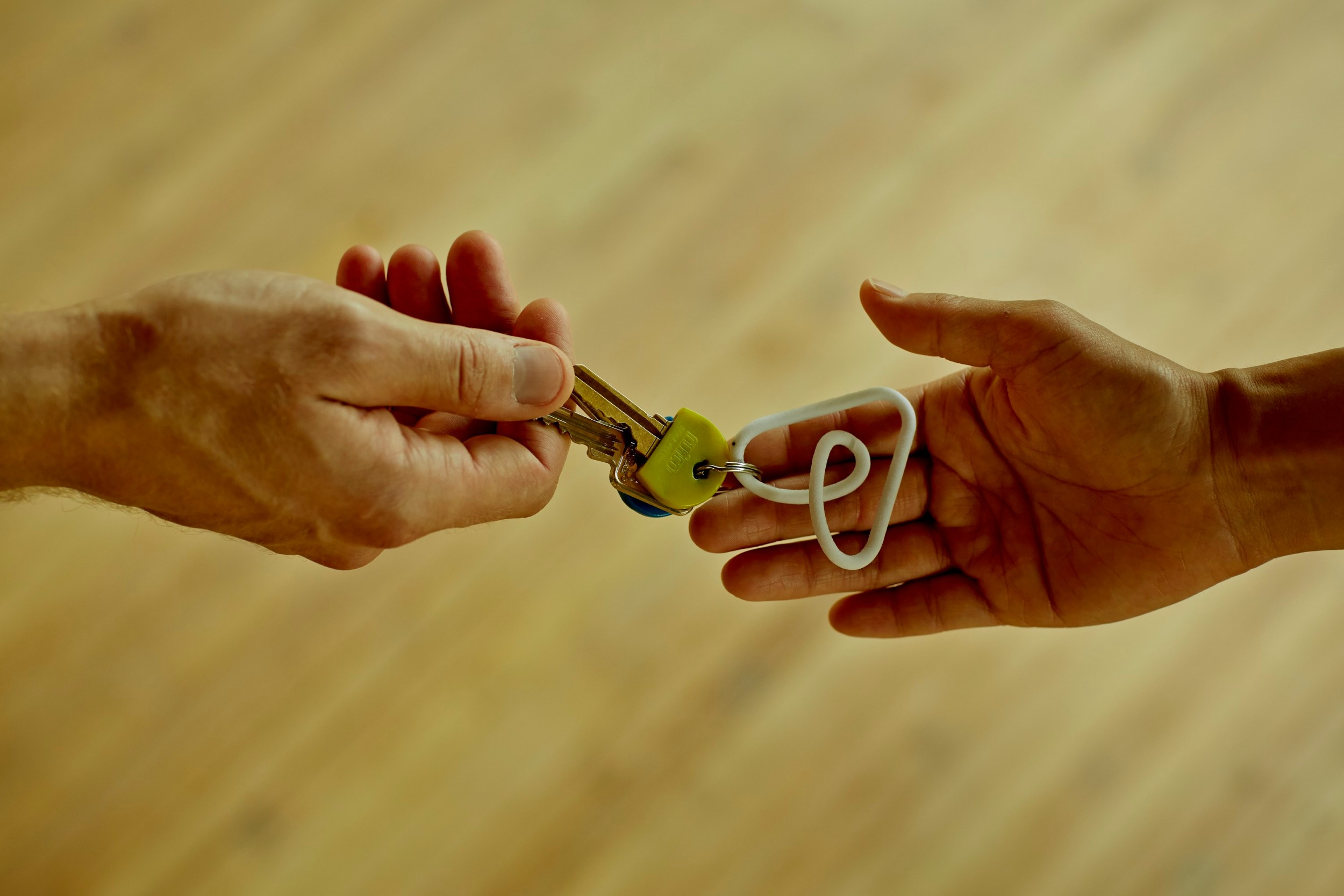 Key Takeaways
Quarter of Brits say they won't be able to afford a holiday unless they get a good deal, new research reveals
One in six willing to book holidays using unsafe methods (eg. bank transfer), if it saves money
Men more confident than women of never falling victim to scams, yet lose twice as much as women on average
Airbnb and Get Safe Online share tips to avoid holiday scams that cost victims £1,400 on average
New research1 commissioned by Airbnb reveals the cost-of-living crisis is creating conditions for fraudsters to thrive. With Airbnb data2 showing January as the most popular time for Brits to book a holiday, rising living costs have made finding a good deal essential for many.  
Holiday fraudsters can lure people into paying by bank transfer via fake but convincing ads, websites and phone calls. With more people keeping a close eye on their spending, holidaymakers are more vulnerable to scams so Airbnb and not-for-profit online safety experts Get Safe Online are urging the public to be more vigilant when booking that well-deserved trip.
Brits still keen to spend on holidays, even with living costs increasing
Going on holiday remains the number one priority for Brits when it comes to extra spending (35%), even as the cost of living continues to rise. More so than home renovations (17%), eating at restaurants (12%) and going to live events (12%). However, research shows that a quarter (25%) of Brits say they won't be able to afford a holiday if they can't get a good deal, and this is particularly true for 18-34-year-olds (30%).
One in six Brits would risk booking trips using unsafe methods to save cash
As more money is set aside for increasing living costs, including energy bills and mortgage payments, finding a good price on a holiday feels more necessary than ever. Perhaps understandably then, 16% of adults are willing to book impulsively as soon as they see the price, if it means paying less. Women (18%) more so than men (14%) and young people aged 18-24 (22%) are twice as likely to be impulsive as those over 55 (11%).
Airbnb's platform offers a more secure way to make payments for trips. Airbnb's processes help protect the money in transactions when guests book, pay, and communicate with the Host via the platform, yet one in six Brits (15%) would risk paying directly via bank transfer – where their money is not protected – if they thought it would save them money. One in 10 (10%) would purchase a holiday through a provider they are unfamiliar with, if it meant paying less.
Brits duped by holiday fraud lose £1,400 on average
Almost three quarters of Brits (71%) admit that they or someone they know has been a victim of fraud or a scam, with research suggesting that victims of holiday scams lose an average of £1,397 each. People aged 55+ have lost the most to scams (£3,176) followed by 18-34 year olds (£1,330). A massive 78% of respondents agree that there are more scams than ever before, and 70% of people agree that scams are becoming more convincing.
Men more confident than women of not falling for scams; lose twice as much money
Men (27%) have more confidence than women (20%) that they will avoid falling victim to scams, but this belief is proving costly, with men losing almost double the average amount that women lose (£1,622 vs £969) to holiday fraud.
This could be because men are more likely to take risks when booking, with almost a fifth (17%) saying they would pay via bank transfer compared to 12% of women. One in ten (10%) men said they would give card details over the phone, while only 6% of women admitted they would do the same if they could pay less as a result.
Get Safe Online has shared guidance to help ensure Brits stay safe when booking a holiday in 2023:
When booking a holiday:
Never click on links that you're not expecting – Learn how to spot fake emails, websites, texts, and social media posts as bogus links may take you to a fake website designed to look like websites you are familiar with.
Be wary of unusually cheap deals or high deposits – If a deal or offer seems too good to be true, it could be a scammer and it's best to end all communication immediately.
If you can, pay by credit card and avoid making bank transfers – Paying by credit card often offers better protection, and a higher chance of getting your money back.
When using Airbnb specifically:
Stay on Airbnb to book, pay and communicate – Stays should always be booked and paid for on-platform only to take advantage of Airbnb's secure processes, refund, and support policies. If anyone asks you to go off-platform, you should report it to Airbnb.
Check out the reviews from other guests – You can see what other guests have said, read the profiles of Hosts and listings, and contact the Host via Airbnb's messaging tool to ask any questions before booking.
Check the site link – Before paying online or providing any confidential details, use the Airbnb app or go directly to the website (www.airbnb.co.uk).
Report issues immediately – Airbnb's Community Support team is on hand 24/7 to assist and if you think you've been scammed, get in touch with your bank as they may be able to recover your money.
Amanda Cupples, General Manager for the UK and Northern Europe, Airbnb: "This year, many of us may be eager to save some pennies when booking a holiday, making it an ideal time for scammers to take advantage of those looking to find a good deal. Booking, communicating and paying on Airbnb helps to protect you against scams, and our long-standing partnership with Get Safe Online will help travellers stay alert when planning a well-deserved trip."
Tony Neate, CEO, Get Safe Online: "As the cost of living rises, we want to help protect everyone's hard-earned cash and urge people to stay alert when it comes to booking a holiday. Trust your instincts and remember, if a deal looks too good to be true, then it probably is."
Airbnb's AirCover for guests provides comprehensive protection in travel, including check-in and get-what-you-booked guarantees every time a guest stays on Airbnb. Last year, Airbnb also unveiled its Healthy Tourism Commitment for the sustainable recovery of tourism in the UK, including a commitment to work towards the government's ambition of making the UK the safest place in the world to be online.
For more information, download Get Safe Online's internet safety guides for Hosts or guests.