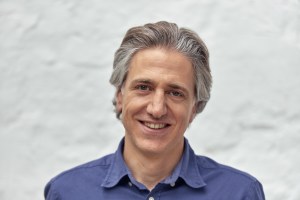 We are excited to announce that Hadi Moussa has this month been appointed General Manager for Northern Europe at Airbnb, taking over the role from James McClure who departed earlier in the summer. Hadi will be responsible for overseeing local markets across Northern Europe, including the UK & Ireland, Netherlands, and the Nordics.
In his new role, Hadi will be helping to create opportunities for Airbnb to grow into a fully end-to-end travel platform that offers magical trips to everyone. As part of Airbnb's vision of being a 21st century company, a company with an infinite time horizon that serves all stakeholders, he will be prioritising sustainable growth across the Airbnb community, continuing to build strong relationships with governments and stakeholders in the region.
Hadi joined Airbnb in 2015 and was formerly General Manager for Middle East and Africa at Airbnb and Head of EMEA Business Development, where he worked with our partners to drive growth in our guest and host community, established Airbnb's presence in the Middle East and supported the launch of our inclusive tourism programme, the Airbnb Africa Academy, in Africa.
There's never been a more exciting time to be part of Airbnb. Hosts have revolutionised the accommodation industry, now they are transforming every part of the travel experience, from the experiences people have, the people they meet and the memories they make. I'm delighted to be taking on this role and to continue working alongside the Airbnb community and our partners in government to advocate for people-powered travel across Northern Europe.
Hadi Moussa, General Manager for Northern Europe at Airbnb
He comes from a long background in technology, having worked at Facebook on Strategy and Business Development across the EMEA region, and leading mobile partnerships in Europe, Middle East and Africa. Prior to his role at Facebook, Hadi worked at McKinsey & Company in London.
Hadi holds a M.Sc. in Electrical and Computer Engineering from Georgia Institute of Technology and an MBA from Harvard Business School.