Airbnb becomes headline partner for London's Open House Festival 2023 
Key Takeaways
Open House Festival teams up with Airbnb to celebrate and open up some of the Capital's most architecturally impressive buildings that Londoners walk past every day
This year the festival will take place from 6-17th September
Last year's festival included over 800 buildings attracting more than 170,000 visits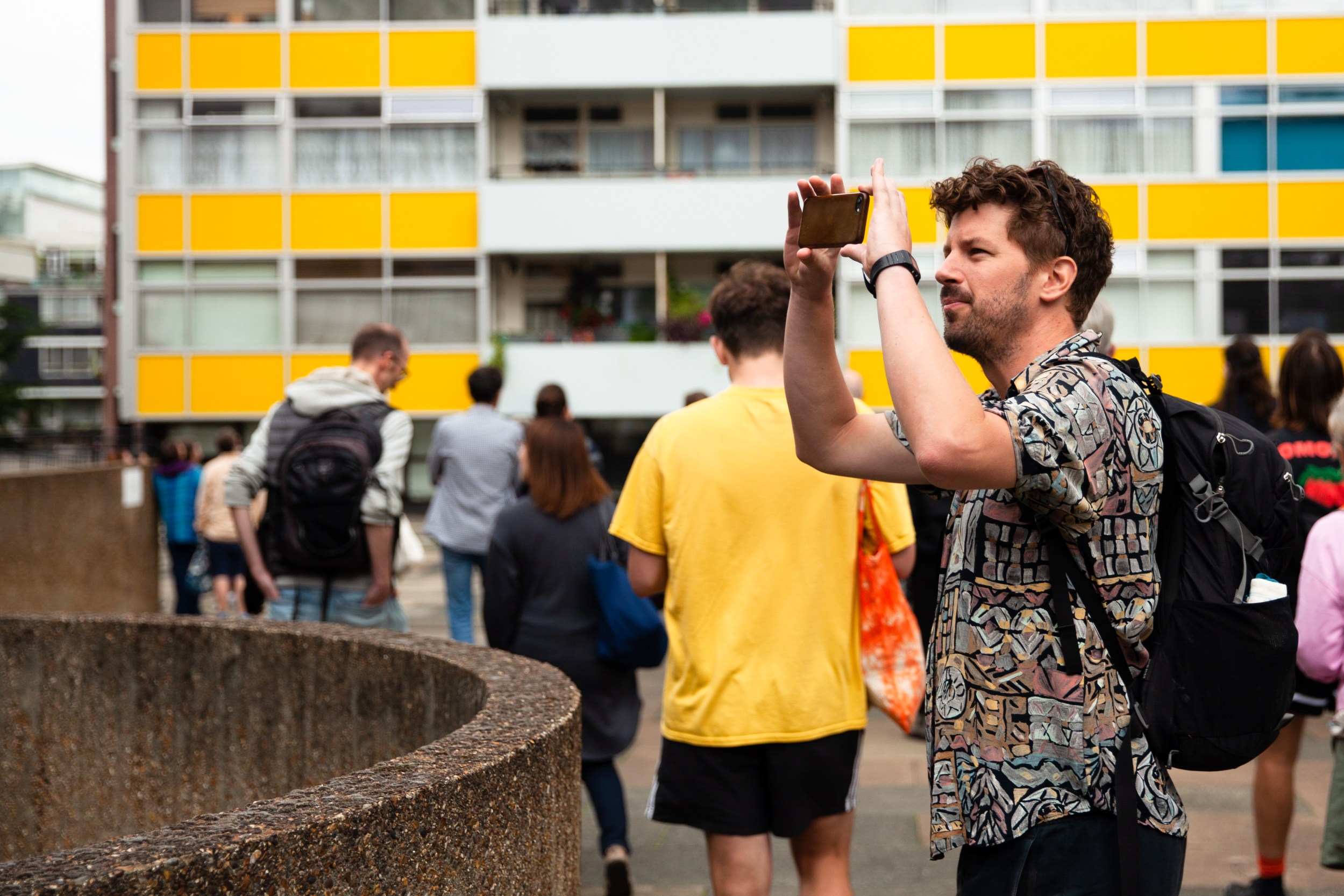 Key Takeaways
Open House Festival teams up with Airbnb to celebrate and open up some of the Capital's most architecturally impressive buildings that Londoners walk past every day
This year the festival will take place from 6-17th September
Last year's festival included over 800 buildings attracting more than 170,000 visits
Airbnb has become the headline partner for Open House Festival 2023, a two-week celebration of London's homes, architecture and neighbourhoods.
Open House Festival celebrates and opens up the buildings that Londoners walk past every day, and gives everyone the chance to learn from the city's best architecture and the people behind it. This year the festival will take place 6-17th September.
The festival is led by a community of Londoners who, for the duration of the festival, open up buildings they either own, rent, work in or care for. Visitors can explore the full festival programme and all the different open buildings through the festival website, where they can sign-up and book onto tours of buildings or drop-in to openings and events.
Amanda Cupples, General Manager for Northern Europe at Airbnb, said, "The Open House Festival opens a doorway to London and celebrates the places and the people that make this city so unique. Similar to the festival, Airbnb has helped locals open their homes and allowed guests from all over the world to feel like a local. We're thrilled to be able to support the work of Open City to make every corner of London more open, accessible and inclusive, and to showcase the fantastic quality and design the city has to offer."
The partnership reflects the clear synergies between the Open House Festival and Airbnb, as both organisations appreciate that London is a city best shared, working to open up homes; and in the process helping people to share great spaces, design and stories. 'Airbnb's sponsorship and extensive knowledge of homes and communities across London will help make the Open House Festival's aims possible, breaking down barriers and ensuring London's architecture, buildings and spaces are more accessible than ever, allowing visitors to gain a greater sense of the capital's community..
The positive impact extends beyond the festival attendees, as contributors to the festival also experience the joys of home sharing — a sentiment that many Airbnb Hosts can of course relate to. Giovanna Ryan, Masterchef and Airbnb Superhost, will open her West Dulwich Townhouse for the first time this year.
"I've been a Host on Airbnb for the last couple of years and we'd definitely recommend it to anyone with a spare room or home to share. Whilst the financial benefits have been crucial for us post-covid, the main reason that we have continued to open up our house to guests is that we have met an incredibly diverse and interesting bunch of people that we probably would never have come across in our daily lives. I've always been a huge admirer of the Open House Festival and opening up as a festival contributor seems like a great continuation of what we already do."
UK Hosts typically earned more than £6,000 on Airbnb last year, over two months extra pay for the median UK household.
Along with open buildings, the festival has a programme of urban walks and tours, and is one of the best ways to learn about London's history, architecture and the social significance of the diverse neighbourhoods of London.
Last year's festival included over 800 buildings that attracted more than 170,000 visits, generating an estimated economic impact of £2.9m in direct visitor spend in the local economy.
Celia Mead, Festival Director at Open City, said, "We're all about offering a London-wide, free experience aimed at making our cherished city more open, accessible and equitable. We do this by improving the sense of belonging in their community and in turn the general health and wellbeing for all participants, as well as providing the chance to understand and appreciate the architectural world more deeply. We are very pleased that Airbnb has chosen to support London's Open House Festival as our new Headline Partner, as Airbnb have built their business around the principle that welcoming a visitor to stay in your home or spare room can be a mutually enriching opportunity. This year we are focussing on offering more opportunities for a wider group of visitors and festival contributors to get involved. The partnership will enable the 2023 Open House Festival to be the most accessible ever, including new programmes for young people from under-represented communities."
Calling London residents – if you would like to join in the Open House Festival by becoming a festival contributor there are plenty of ways to be involved — whether offering an open day of a building or landscape, putting on a walking or cycling tour, or organising an event, workshop, or an exhibition. Submissions to be a Festival Contributor are open from now until 31st August.
The Open House website with the programme of buildings available to visit will be live from mid-August.
For anyone interested in sharing their home with guests, Airbnb has made it easier than ever to get started. To find out more about hosting on Airbnb, visit airbnb.co.uk/host