Ensuring short term rental rules protect Ireland's tourism economy & Hosts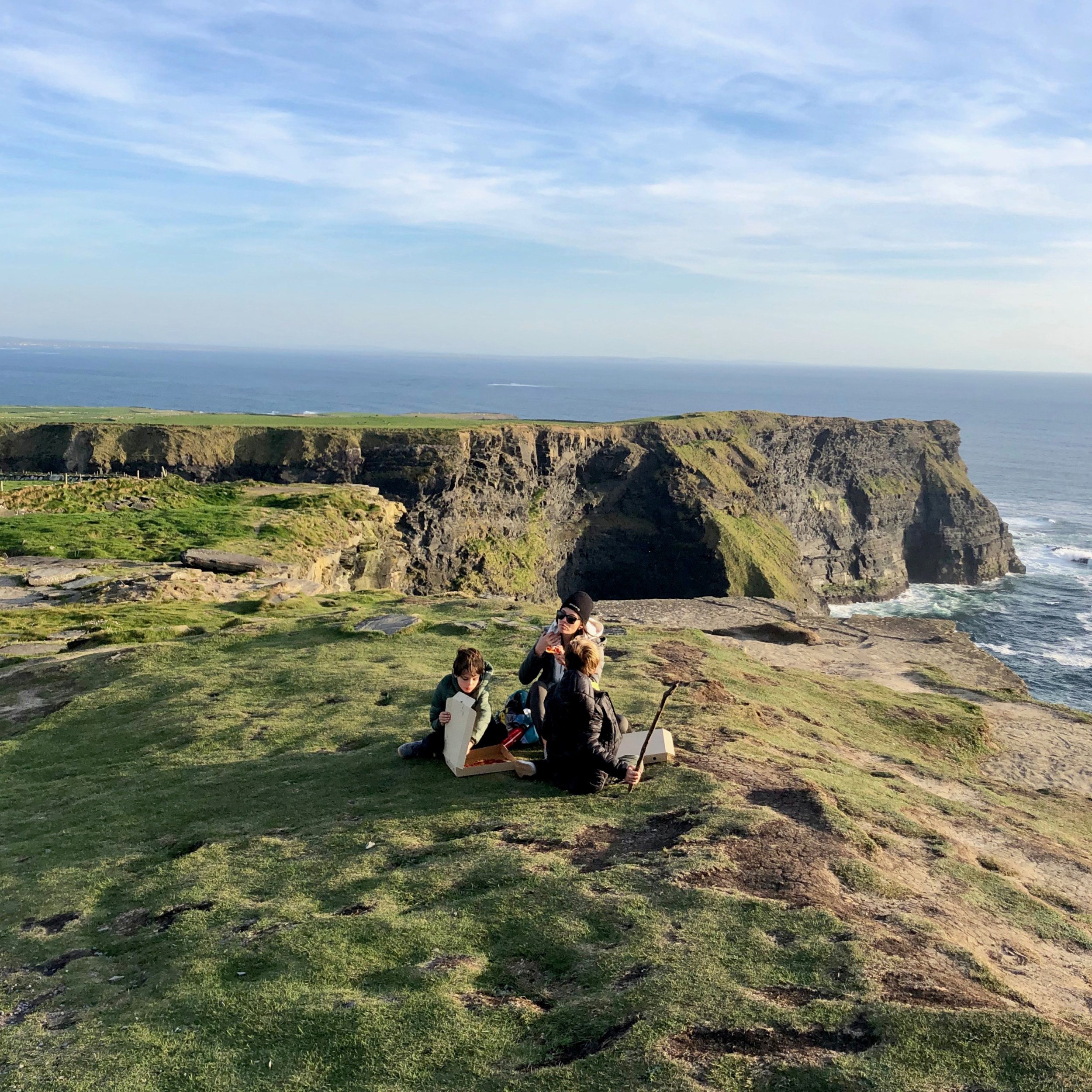 On invitation, and as part of the pre-legislative process, Airbnb has shared its view with the Joint Oireachtas Committee on Media, Tourism, Arts, Culture, Sport and the Gaeltacht on the new national registration scheme for short term rentals (STR) that was announced last year.
The submission reaffirmed Airbnb's commitment to support the registration of all STRs in Ireland, which will give local authorities the information they need to clampdown on speculators that drive housing concerns and support everyday Hosts. As new planning rules are being developed in parallel, Airbnb also highlighted the need to protect Ireland's tourism economy, and allow Irish families and communities to continue to benefit from hosting amidst a cost of living crisis.
More than half of Hosts in Ireland say they use the earnings from hosting to afford the rising cost of living, and over a third say the additional income helps them make ends meet, yet many everyday Irish people are worried about being excluded from the benefits of hosting due to unclear or disproportionate planning laws.
Airbnb opens a unique portal to Ireland, drawing hundreds of thousands of people to every corner of the country each year, and showcasing one-of-a-kind accommodation, experiences and homes that visitors might otherwise not see. New research from Oxford Economics, commissioned by Airbnb, highlights home sharing as a pillar of the tourism economy. Generating economic benefits for urban and rural communities across the country, tourism driven by Airbnb supported over 4,800 jobs in Ireland1 in 2022, and Airbnb-linked spending represented 10.5% of all international tourism-related spending (excluding transport)2.
Airbnb is already speaking with policy-makers in Ireland on developing and implementing fair and transparent STR rules and believes that the proposal for a national registration system is a major step forward in introducing clear, simple and harmonised rules that protect Ireland's tourism economy, unlock the benefits of hosting for Irish families, and give local authorities the information they need to clamp down on property speculators.
To ensure that the government's efforts to enforce STR rules and protect communities from property speculators do not jeopardise community tourism or the vital income home sharing brings to everyday Irish families, Airbnb has raised key points for the Joint Committee to consider, both on the implementation of a national register, and the introduction of any new planning rules:
Registration provides an evidence base to understand the STR market and make future decisions: Airbnb welcomes the introduction of national registration for short term rentals, giving the government and local authorities a clear picture of short-term rental activity across the country. Establishing a Host register will allow authorities to better enforce the rules, support everyday Hosts and take action against property speculators that damage communities. To mitigate against unintended consequences, the registration scheme should be developed alongside any changes to planning rules.
Increased clarity for Hosts and platforms: There is a need for increased clarity on what is required from both Hosts and platforms in order to comply with both a registration scheme and possible changes to planning rules. Clear and simple rules can allow home sharing to work for everyone, but those that make it difficult or expensive to host, will risk preventing families from accessing income they cannot afford to lose.
Hearing from real-life Hosts: Everyday families in Ireland rely on Airbnb for additional income, with more than half of Hosts in Ireland doing so to afford increasing living costs3. Inviting Hosts to tell their stories to the committee will lend a real world perspective on the potential impact of new rules, especially in rural areas. Almost a quarter of Irish Hosts work in either education, healthcare or hospitality, and more than a quarter are over 60 years of age4.
Aligning with EU legislation and proposed reforms: The European Commission recently announced new STR proposals that will also provide legal clarity to platforms when it comes to the sharing of personal host data with national authorities. As a member state, it makes sense for Ireland to align the General Scheme with these proposals to ensure any rules are consistent with EU law.
Derek Nolan, Head of Public Policy for Ireland at Airbnb said, "Airbnb supports the introduction of a Host register in Ireland as a huge step towards creating clear, simple and enforceable home sharing rules. Hosting provides an essential income boost for Irish families amidst rising living costs, and vital economic benefits to local communities reliant on tourism and the country as a whole. Rules for the sector therefore must acknowledge this contribution, protect tourism and ensure Irish families can continue to access the benefits it offers."
The majority of Hosts on Airbnb in Ireland are everyday families who share their primary home and rent their space for just three nights a month on average, with the typical Host earning just over €5,600 a year5 – approximately two months of additional pay for the median Irish household. Among Hosts who share an entire home, nearly nine in every 10 share only one listing.