Airbnb calls for UK short-term lets operator register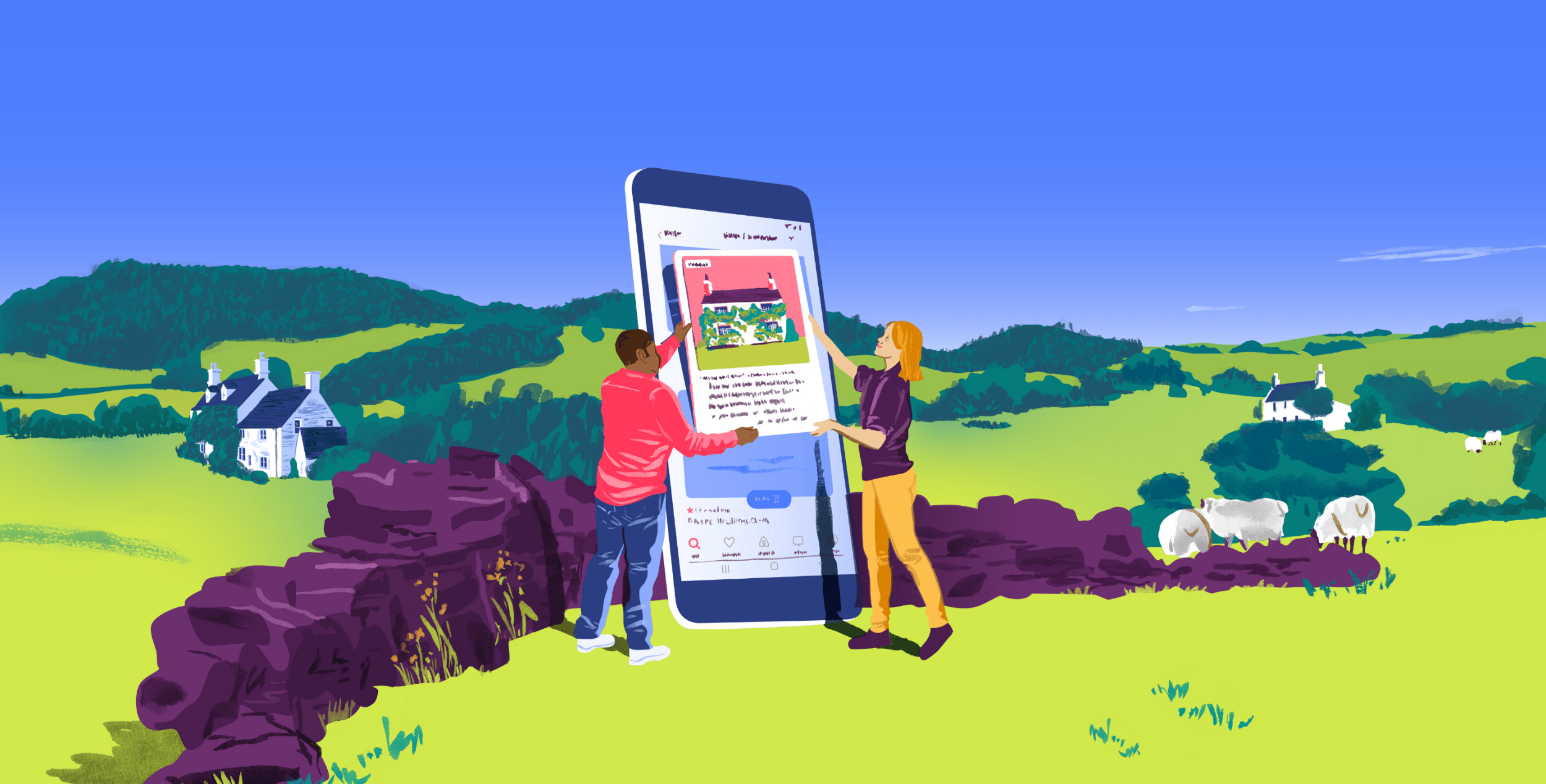 Airbnb is calling for a registration system for short-term letting operators to be introduced, following a nationwide consultation process run by the company in partnership with the University of Brighton and BritainThinks.
Airbnb met with cities, communities and tourism stakeholders from across the country to be a good partner to authorities and understand the impact of short-term letting activity on local areas and how to lay down rules to regulate the industry in future. The findings will now be presented to the UK Government.
Airbnb has long backed calls for regulations in the UK and has signed more than 1,000 regulatory and tax agreements globally, many of which are built around smart and simple registration systems as an effective way to regulate short-term lets.
During the consultation process Airbnb fielded views from all sides – from those that welcome the innovation in tourism accommodation offered by short-term letting activity and the spread of its economic benefits, through to opponents that have called for a rebalancing of tourism activity and highlighted issues such as housing concerns.
Nathan Blecharczyk, Co-founder of Airbnb, said, "For Airbnb to succeed, Hosts must succeed. And for Hosts to succeed, they must have the support of the communities they call home. That's why we have always led calls for fair rules and today, we stand with cities across the UK to back the introduction of a nationwide registration system. City leaders, the tourism industry and Airbnb agree that in order to deliver more sustainable travel, protect housing, prevent bad actors, and support tourism innovation, the Government must introduce a national register for short-term lets operators. It is the first and most vital step we must take."
Under the proposed national registration system, operators would be required to obtain a registration number from the Government or a devolved authority in order to list their homes on a short-term letting platform, such as Airbnb, or offer it in an offline capacity. It would empower local authorities to notify platforms about issues with listings in their area. Platforms can then individually – or collectively – remove bad actors, preventing people from getting around the rules by simply switching their listing to another platform or booking site.
To address local housing concerns, Airbnb is also calling for new planning guidance that distinguishes between commercial and non-commercial/amateur types of activity. This would empower local authorities to exercise their existing powers to grant permission or restrict activity in an increasingly transparent and consistent way.
Airbnb also believes the police and fire services should have access to the register to support their existing powers, and that operators should attest to understanding existing health and safety standards, including requirements on health and safety certificates, insurance, gas safety, and cleaning.
Airbnb's partners BritainThinks and Professor Marina Novelli, Professor of Tourism and International Development at the University of Brighton led the research which consulted 70 representatives from local authorities, tourism organisations and local communities from across the UK, including Brighton, Bristol, Bath, London, Manchester, Edinburgh and Cardiff.
Professor Novelli, said, "The consultation involved stakeholders from across the country, including local authorities, destination marketing organisations, residents' associations, Hosts on Airbnb, trade associations, business groups, policymakers, politicians and leaders from all corners of the country. A lot was discussed and a consensus for registration clearly emerged.
"This was an important process in line with Airbnb's desire to continue to develop their relationships with local communities and work with Government, policy makers and city leaders to develop a nationwide registration system that is accessible and effective for all. It is vital we get this right as it will provide a key foundation for a stronger and more sustainable post-pandemic future for the sector."
Airbnb has already enrolled local governments, politicians and tourism organisations in 10 parts of the UK to its City Portal tool, offering them access to data and direct support in dealing with potential issues in the community. It is now going further by calling for nationwide regulation of the entire short-term letting sector.
Last month, Airbnb launched The Great Rebalance of European Travel, a series of commitments to work with communities across the region to ensure that the return of travel is safe, sustainable and benefits everyone – spreading economic benefits to more people and preventing the return of the overtourism phenomenon, where too much tourism is concentrated in too few places.
Access the white paper and its recommendations for a registration system here.