Airbnb celebrates Black History Month in London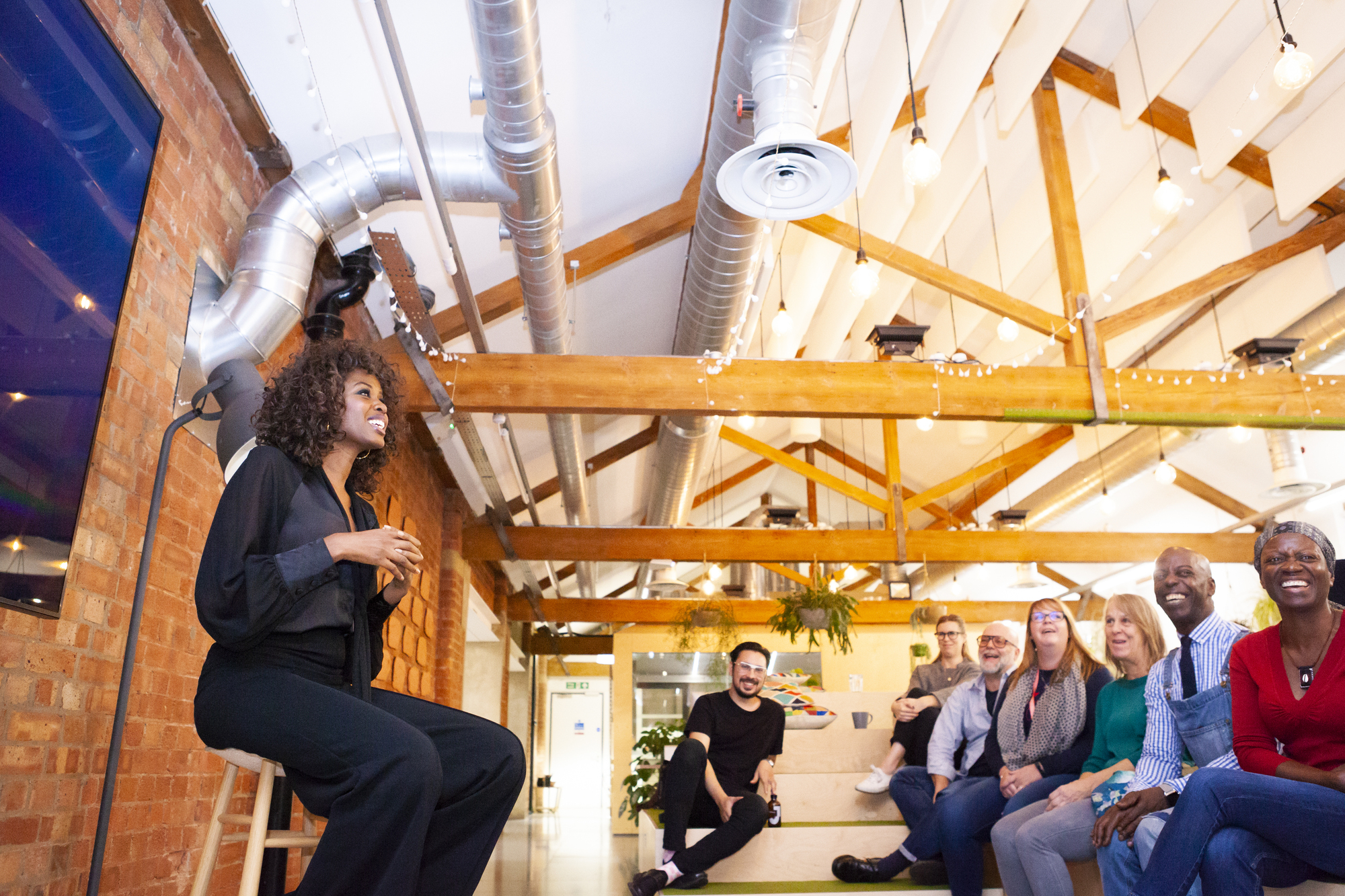 At Airbnb, Black History Month has always been a time to celebrate the diversity of black culture through the lens of travel, with the aim of inspiring dialogue and learning.
This year has been no exception and here at Airbnb UK, we hosted two events in London over the month of October: the first at Black Cultural Archives (BCA) heritage centre in Windrush Square, Brixton and the second in our offices in East London with special guest June Sarpong.
Black Cultural Archives has been in existence since 1981 but only moved to its home on 1 Windrush Square in 2014. The BCA centre was suggested as a venue by London superhost Dennis, who lives just nearby and visits regularly.  He said:
"My home (and Airbnb listing) is right opposite the BCA, which is located in Windrush Square- named after the Empire Windrush, which arrived from the Caribbean with people chasing dreams; they arrived here as British citizens from across the seas to help rebuild the UK after WW2."
Airbnb hosts at the Black Cultural Archives
On October 16 2018, an intimate group of  20 hosts joined Airbnb staff and BCA volunteers for a tour of the heritage centre. Hosts came from across London-  Brixton locals but also Walthamstow, Camden, Croydon- to explore BCA's collections and hear more about the organisation's work collecting, preserving and celebrating the heritage of people of African and Caribbean descent in Britain.
BCA's Volunteer Manager Karis Morris-Brown took hosts through an installation themed around activism in London and to a permanent exhibition focusing on the experiences of black families in London in the decades since WW2, all the while explaining how exhibits are curated and looked after.
The group also visited the BCA's Reading Room, looked through archived source material- including newspaper cuttings documenting historic racism- and learned about the BCA's oral history archive.
After the event, the guests exchanged contact details and many said they would likely come back to the BCA, would recommend it to guests and would consider volunteering.
June Sarpong comes to Airbnb's London office
Later in the month, on October 25, we were pleased to welcome June Sarpong, who gave a talk to Airbnb staff and members  of the London Home Sharing Club. She explored her own story in the context of Black History, from her early career as a Channel 4 presenter to her recent book 'Diversify'.
'Diversify' explores the cost of excluding marginalised groups, including ethnic minorities, women, the LGBTQ community and those living with disabilities and offers a pragmatic yet inspiring approach for creating a more inclusive and therefore better society. At the Airbnb London office, June spoke in a dynamic and thought-provoking way about how Airbnb could further encourage diversity internally and in the host community, drawing on the research and expert consultation in the book.
Airbnb's culture is built around our mission of creating a world where everyone can belong. Our platform helps to connect people, values and cultures- and we are proud to celebrate the diversity of our community through events such as these.
You can learn more about the work of the Black Cultural Archives, their events and how you can get involved here. More information on June Sarpong's book Diversify can be found here.