Airbnb encourages guests to explore more of the West Midlands
Key Takeaways
Airbnb reveals the most wishlisted homes in the West Midlands to inspire travellers
West Midland Hosts earned £74 million collectively throughout 2022
Birmingham 2022 Legacy Pledge preserves, celebrates and showcases the gems that make the region unique
Key Takeaways
Airbnb reveals the most wishlisted homes in the West Midlands to inspire travellers
West Midland Hosts earned £74 million collectively throughout 2022
Birmingham 2022 Legacy Pledge preserves, celebrates and showcases the gems that make the region unique
Last year, Airbnb became the Official Hosting Provider for the Birmingham 2022 Commonwealth Games, the biggest multi-sport event ever held in the West Midlands. Having asked locals to open their homes to incoming fans of the Games, we continue to support tourism in the West Midlands through our Airbnb Birmingham 2022 Legacy Pledge.
In 2022, Hosts in the West Midlands earned £74 million collectively on Airbnb, and the typical Host in the region earns just under £5,000 each on average, extra income that 4 in 10 UK Hosts said went towards affording the rising cost of living. This vital economic boost is driven by incoming guests, so as part of the our pledge, Airbnb invested £500,000 into creating community led tourism projects across the West Midlands, and showcasing all the region has to offer.
Hosting in the West Midlands is ideal as we can showcase to visitors locations like the National Exhibition Centre, Universities of Warwick and Coventry, historic castles in the area and Stratford-upon-Avon. Hosting also allows us to save up so we can go to visit our son abroad.

Peter, Airbnb Host from Kenilworth, Warwickshire
Being a host here is fantastic as there are so many places to recommend to our guests. It's perfect if they want to relax and go for a country walk or if they want to get out and explore the local food scene and attractions. We are close to Birmingham city centre, close by towns including Stratford-upon-Avon and Warwick and attractions such as Cadbury World and West Midlands Safari Park within10 miles so there is really something for everyone!

Lucy Jones, Airbnb Host from Woodcote Green, Worcestershire
From Birmingham to Stratford-upon-Avon, Coventry to the Black Country, Airbnb is committed to putting the region on the map for visitors from across the globe. Highlighting a selection of the beautiful and sought-after places to stay in the region, Airbnb has today revealed some of 2022's most wishlisted homes in the West Midlands: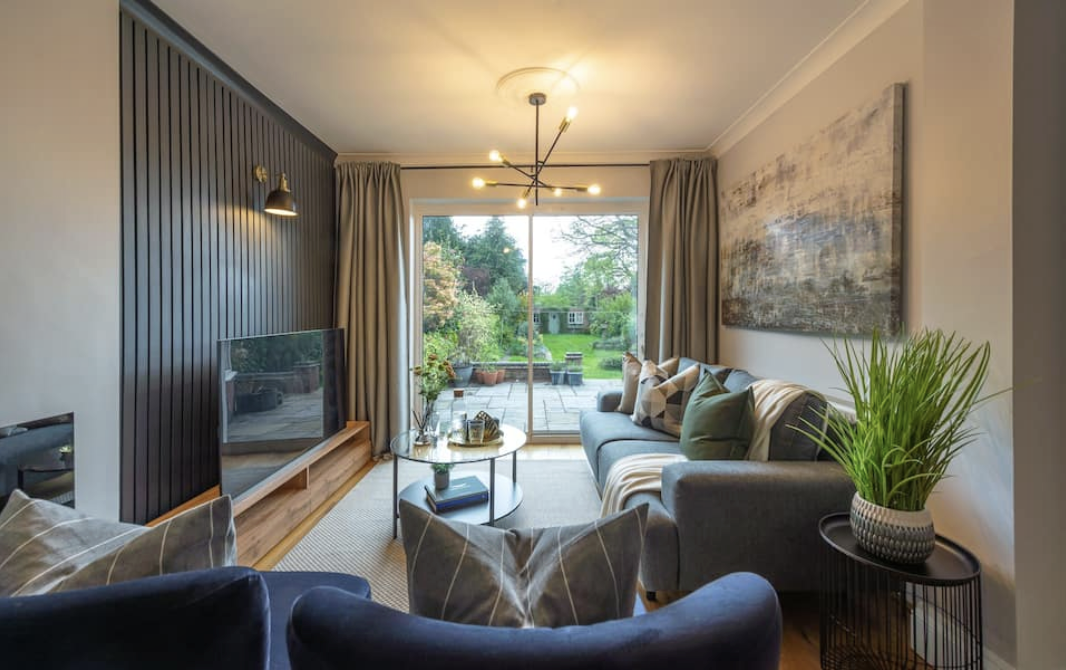 From a luxury barn in Solihull to a water tower in Warwickshire, discover some of the incredible properties in the West Midlands here.
Amanda Cupples, General Manager for Northern Europe at Airbnb, said:
"The West Midlands has so much to offer, from vibrant modern cities to places of incredible historic significance and natural beauty. Building on our commitment following the Commonwealth Games last year, we are excited to support driving tourism to the region and unlock new economic opportunities for local families battling a cost of living crisis."
Neil Rami, Chief Executive, West Midlands Growth Company, said:
"The West Midlands showed a global Commonwealth Games audience of more than two billion people that it is an energetic, youthful and diverse tourist destination, worthy of its place in the international spotlight.
"We look forward to continuing our partnership with Airbnb to keep this buzz going, and encourage more visitors to explore – and be inspired by – our exciting culinary and retail offering, major sporting and cultural events and family-friendly and heritage attractions."
Unsure where to start? We've spotlighted some key destinations & experiences in the West Midlands here.