Airbnb launches incentive for new Hosts ahead of iconic tennis tournament
Key Takeaways
Airbnb is offering a £100 travel coupon to new Hosts welcoming their first guests during the tennis tournament
The bonus scheme for new Hosts encourages locals to make the most of the increased demand for holiday accommodation during the month
Last year, Hosts in Wimbledon collectively earned £2.4 million during the tournament, with the typical Host earning almost £1,000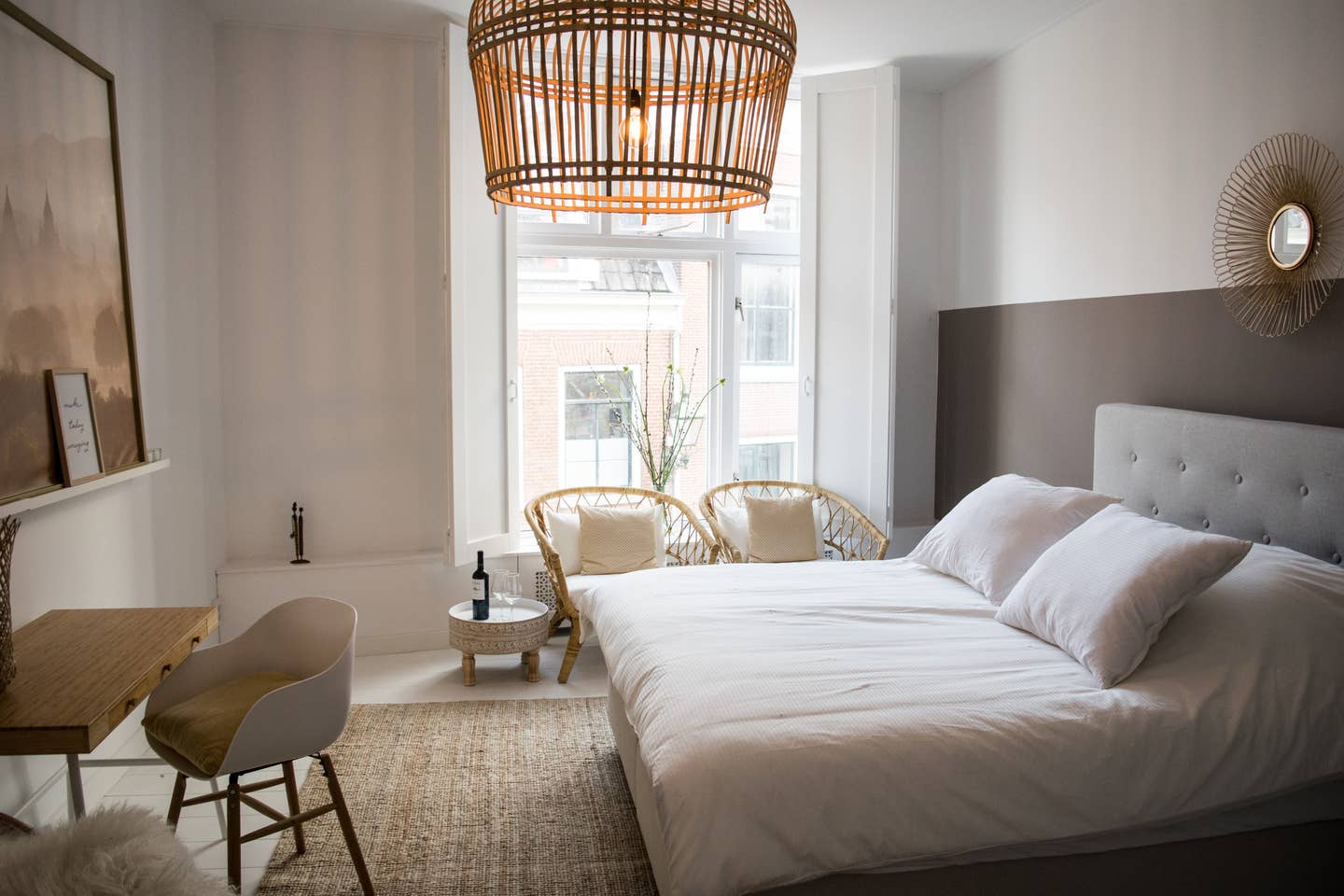 Key Takeaways
Airbnb is offering a £100 travel coupon to new Hosts welcoming their first guests during the tennis tournament
The bonus scheme for new Hosts encourages locals to make the most of the increased demand for holiday accommodation during the month
Last year, Hosts in Wimbledon collectively earned £2.4 million during the tournament, with the typical Host earning almost £1,000
Airbnb is offering a £100 travel coupon to new Hosts welcoming their first Airbnb guest during the iconic tennis tournament in London this June.
Last year during the tennis tournament, the typical Host in the areas around Wimbledon earned almost £1,0001 and collectively Hosts earnt £2.4 million2.
The bonus scheme for new Hosts encourages locals to make the most of the increased demand for holiday accommodation by hosting on Airbnb, generating additional revenue for themselves and their local community. New Hosts must opt in by heading to www.airbnb.com/e/2023london and listing their space3.
The Government's Tourism Recovery Plan recognises key sporting events as major boosts for the UK travel sector, and the incentive for new Hosts will help ensure that everyday families in London benefit.
The incentive offers an exciting opportunity for individuals who have a spare room to generate additional income over the summer months. Last year private room Hosts earned a collective £102 million4 in London, with the typical private room Host in the Wimbledon area earning over £3,400 in 2022 and £8.3 million collectively5.
Listing a spare room on Airbnb has proved an economic lifeline for families across the UK, allowing guests to travel affordably by staying with local Hosts sharing their homes to boost their income. Private room Hosts in the UK earned a total of almost £205 million last year, while the typical UK private room Host earned almost £2,2006, with 4 in 10 Hosts in the UK saying the additional income helped cover the rising cost of living.
New data also reveals that guests this year are travelling from as far as New Zealand and Hong Kong to stay in Airbnb's during the dates of the tournament. The top 10 countries and regions where guests are travelling from include7:
US
Australia
Canada
Germany
France
New Zealand
Hong Kong (SAR)
Korea
Singapore
Ireland
Amanda Cupples, General Manager for Northern Europe at Airbnb said: "British sporting events like this iconic tennis tournament play a massive role in our tourism industry, drawing fans from all over the world. Airbnb offers a unique opportunity for local families to benefit by opening their homes to earn some much needed income in tough economic times, giving guests a taste of authentic local hospitality during an iconic British event."

For those interested in sharing their home with guests during the tournament, Airbnb has made it easier than ever to list your home with Airbnb Setup, meaning you can choose to welcome an experienced guest who has at least three stays and a good track record on Airbnb.
We're always looking to improve the experience for Hosts, which is why we've recently expanded AirCover for Hosts, with guest identity verification, reservation screening, and $3M damage protection, including coverage for cars, boats, art and valuables.
To learn more about how to become a Host, including how much you could potentially earn, please visit airbnb.com/host.