Airbnb Ireland Offers Free Accommodation for Domestic Violence Survivors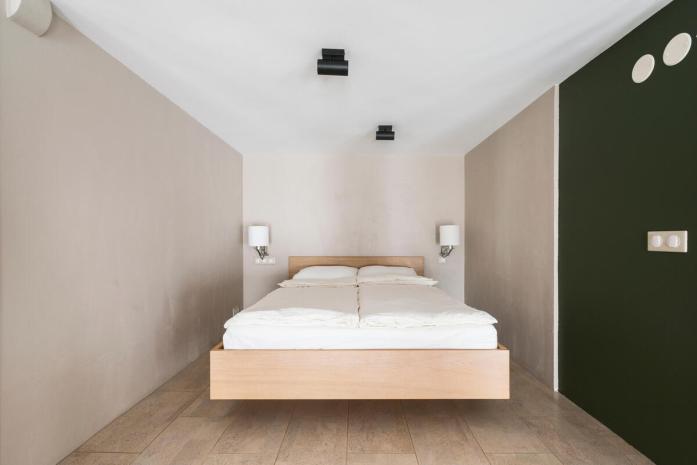 Airbnb has announced it will partner with Safe Ireland, with the support of Women's Aid, to assist domestic violence survivors in Ireland at a crucial time when emergency accommodation is particularly needed.
Airbnb will work through its hotel partners to provide temporary accommodation, free of charge, when specialist emergency accommodation (refuge) is not available. Domestic violence services throughout the country will assess the safety needs of survivors before facilitating bookings into the temporary hotel accommodation. All those accommodated as part of this unique initiative will continue to be closely linked in and supported by domestic violence specialists.
Safe Ireland is the national policy and services hub for 39 domestic abuse member services. Safe Ireland will coordinate the initiative with its frontline services and support from the Women's Aid National Freephone Helpline. All accommodation costs are sourced and paid for by Airbnb and HotelTonight, part of the Airbnb family.
The partnership comes at a crucial time as Ireland moves towards opening up fully following the COVID-19 lockdown. Capacity in domestic violence specialist accommodation is down approximately 25% because of the need to ensure safe social distancing and to allow for isolation units if needed.
At the same time, domestic violence services are reporting a surge in calls and needs, particularly since the country started to ease restrictions. Many services are reporting that they are responding to the double trauma of lockdown and months of abuse with many seeing a particular increase in women with multiple children coming forward and looking for crisis accommodation in the community.
The timely partnership between Airbnb, Safe Ireland and Women's Aid has received the backing of Josepha Madigan TD, Minister for Culture, Heritage and the Gaeltacht, who has been a leading advocate on domestic violence issues in Ireland.
We want victims of this horrific crime to know that they are a priority for us and that support is always available. I welcome this valuable new initiative which complements the important work that the Government has undertaken in this area since the start of the pandemic. We are doing everything we can to protect and support all victims of domestic violence, especially now as Ireland re-opens after Covid-19.

Josepha Madigan TD, Minister for Culture, Heritage and the Gaeltacht
We welcome the community leadership shown by Airbnb with this partnership. The pandemic has shone a light onto the epidemic of domestic violence that continues in this country. It has also sparked an incredible outpouring of empathy, understanding and support for survivors trapped with abusers. The security of safe accommodation is essential for women and children to be able to make their first step towards freedom and recovery. This generous contribution by Airbnb means that we will be able to support many more women as they come forward following lockdown.

Caitriona Gleeson, Programme and Communications Manager with Safe Ireland
This is a really welcome, collaborative initiative bringing together the generosity of Airbnb and dedicated specialist domestic abuse organisations to meet the needs of women and children forced to flee their homes because of violence and abuse. The Women's Aid National Helpline responded to 39% more calls during the crisis compared to the same period in 2019. We are delighted to be assisting referrals through our National Freephone Helpline so that this supplementary accommodation is available 24/7 where refuge may not be an option.

Sarah Benson, CEO of Women's Aid
In recent months throughout the pandemic, most of us have been confined to the safety of our homes. For those in abusive situations however, that environment can feel more like a prison. We are proud to support the heroic efforts of Women's Aid, Safe Ireland and local frontline services by offering temporary safe havens for survivors right across the country.

Jean Hoey, Public Policy Lead for Airbnb in Ireland
Similar initiatives were recently launched by Airbnb in the US.
---
Details on all domestic violence services across the country can be found at www.Safeireland.ie
The Women's Aid 24hr National Freephone Helpline is 1800 341 900.
Information on Women's Aid services and arrangements during the Covid-19 Emergency are available at: https://www.womensaid.ie/services/.
The administration and allocation of hotel accommodation to domestic violence survivors will be handled exclusively by Safe Ireland members. The accommodation was sourced and paid for by Airbnb and HotelTonight.
HotelTonight is a hotel-booking platform focused on last-minute trips that was acquired by Airbnb in 2019. Today, both the Airbnb and HotelTonight platforms offer a wide selection of boutique and independent hotel accommodation to guests.