Airbnb reveals the top destinations for British digital nomads 
Key Takeaways
People are embracing the flexibility to live and work anywhere, with nearly half of nights booked globally on Airbnb in Q1 2022 for stays of a week or longer
About 1 in 5 guests reported using Airbnb to work remotely while travelling in 2021
Airbnb reveals some of the most popular destinations for long term stays and the trending international destinations for summer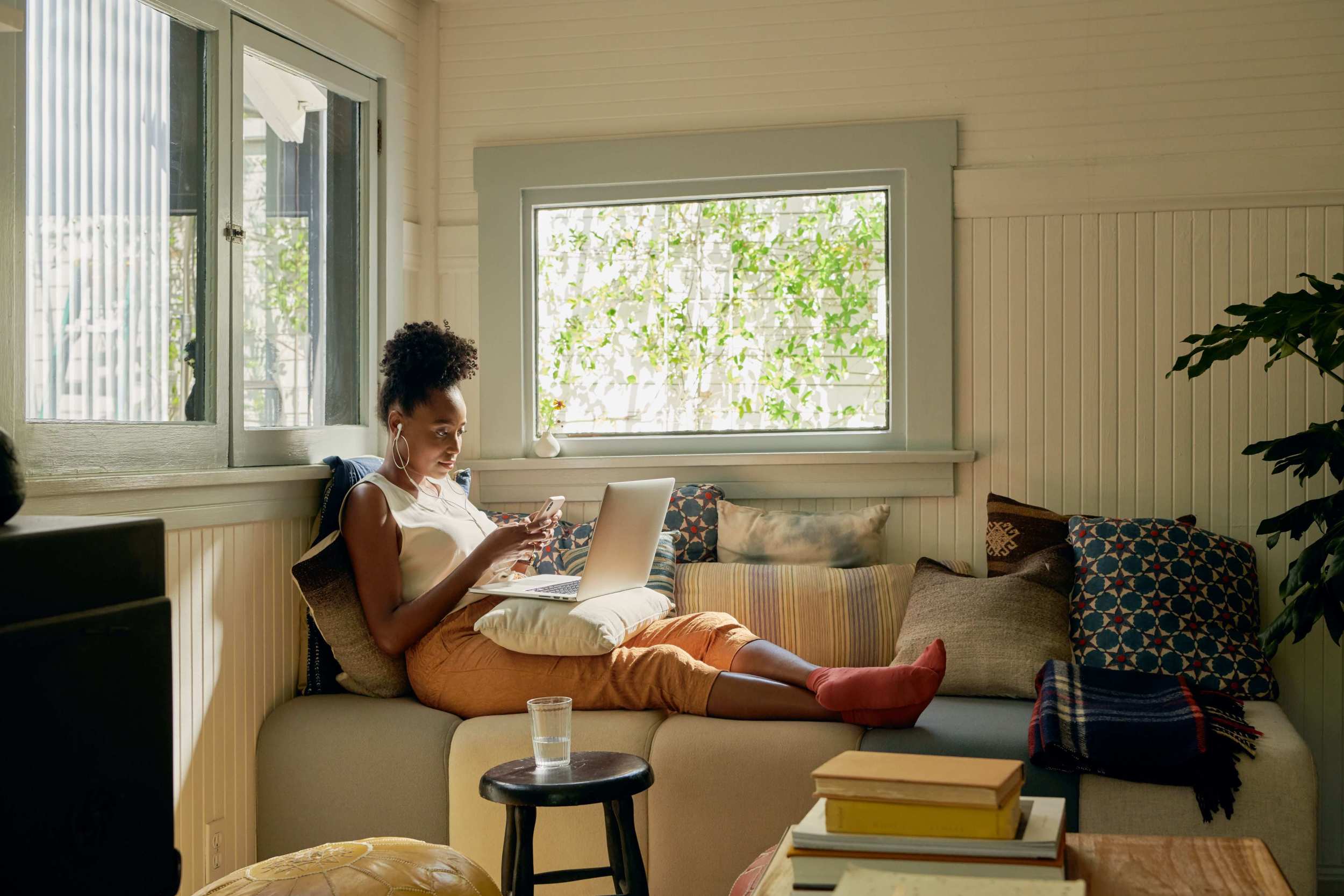 Key Takeaways
People are embracing the flexibility to live and work anywhere, with nearly half of nights booked globally on Airbnb in Q1 2022 for stays of a week or longer
About 1 in 5 guests reported using Airbnb to work remotely while travelling in 2021
Airbnb reveals some of the most popular destinations for long term stays and the trending international destinations for summer
Remote work has untethered many people from the need to be in an office every day. As a result, people are spreading out to thousands of towns and cities, staying for weeks, months, or even entire seasons at a time.
In fact, the highest level of searches in internet history was made in Britain for the term "move abroad" last month on Google – this search rose by 1,000% in April, according to data from emigration specialist Reiss Edwards.
For the first time ever, millions of people can now live anywhere and are now more flexible about where they work. In the UK alone, there has been around a third in growth in long term stays on Airbnb, and nearly half of nights booked globally on Airbnb in Q1 2022 were for stays of a week or longer, suggesting people are embracing the new found flexibility to live and work anywhere.
About one in five guests on Airbnb reported using Airbnb to work remotely while travelling in 2021. As flexibility becomes a permanent part of so many company cultures, Airbnb helps to make it easier for workers to take advantage of their newly enshrined flexibility. Of the 6 million listings worldwide, 9 out of 10 are already long-stay ready, and many offer the types of features that remote workers need, like verified wi-fi and a dedicated workspace.
For any Brits planning to embrace the travel revolution this summer, Airbnb today reveals some of the most popular destinations for long term stays – both locally and abroad – as well as the trending international destinations for this summer.
Most Popular Destinations for long term stays
Lisbon, Portugal
Dubai, UAE
Bristol, UK
Birmingham, UK
Manchester, UK
Cape Town, South Africa
Glasgow, UK
Liverpool, UK
Seoul, Korea
Los Angeles, California, US
Trending international destinations for summer 2022 for Brits
Ibiza, Spain
Corralejo, Canary Islands, Spain
Tulum, Mexico
Alcúdia, Spain
Pollença, Spain
Naples, Italy
Lanzarote, Spain
Antalya, Turkey
Nerja, Andalucía, Spain
Olbia, Sardinia, Italy
"Thanks to Airbnb, I can call anywhere in the world, home. The platform taught me how to adapt my lifestyle to the culture and people I'm around. It's fun! Living this way since 2018, I've learned how important it is to use the right filters, check reviews (and wi-fi speed!) and I always prioritise a dedicated workspace, to support my work-life balance."

Samantha Scott, Airbnb Digital Nomad Guest,
In order to embrace this trend of worker flexibility, Airbnb is working collaboratively with governments to specifically support efforts to bring remote workers to their communities. Airbnb is launching the Live and Work Anywhere initiative to partner with governments and Destination Marketing Organisations (DMOs). To learn more about the Live and Work Anywhere initiative, visit the programme website.
For those interested in sharing their home with guests, Airbnb has made it easier than ever to get started. Anyone can visit airbnb.com/host to check out our new 10-step onboarding process, learn how much their property could make on Airbnb, sign up for a hosting webinar, be connected with a Superhost for 1:1 advice, read about how we support our Hosts and much more. We've also introduced AirCover, top-to-bottom protection, free for every Host. Only on Airbnb.
---
This press release encourages safe and responsible travel. Local and international travel requirements, as well as health guidelines, continue to change quickly. Check local restrictions at home and in your destination before booking a trip on Airbnb.
Becoming a Host
Last year, Airbnb's Winter Release unveiled new products to make it even easier and appealing to Host including top-to-bottom protection AirCover and Ask A Superhost, connecting prospective Hosts with an expert in their area. To find out more about becoming a Host, visit www.airbnb.co.uk/host.