Airbnb teams up with WalkSafe+ as female solo travel surges by 55 percent
Key Takeaways
New Airbnb data shows a 55 percent increase in the number of UK women embracing solo travel abroad
Airbnb shares the most wishlisted listings for UK female solo travellers, as top destinations for this group include Paris, Dubai and Barcelona
As the days shorten ahead of winter, Airbnb has teamed up with WalkSafe to share guidance to help women stay safe when travelling alone
The companies offer dedicated safety features to cater for the rising number of women exploring solo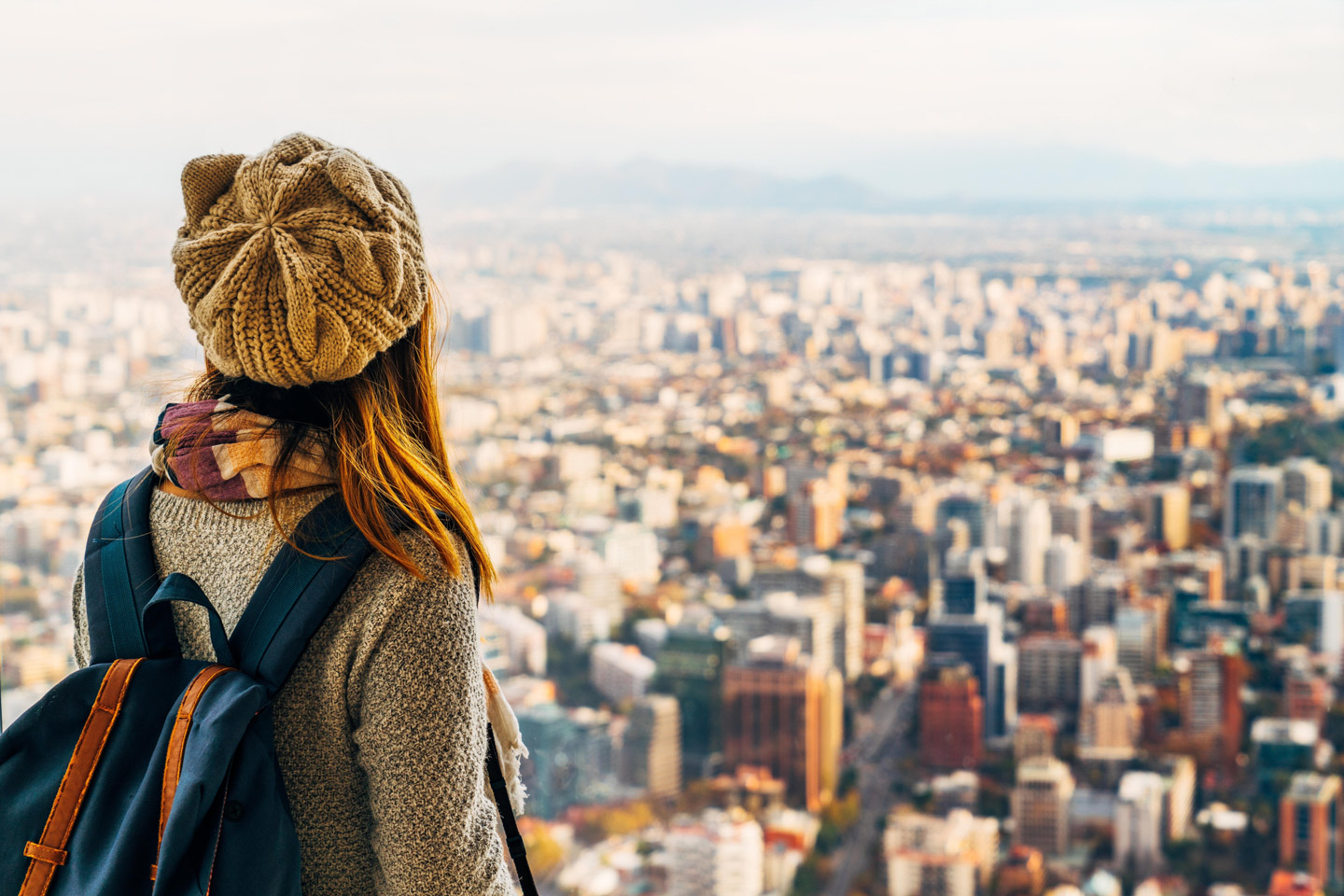 Key Takeaways
New Airbnb data shows a 55 percent increase in the number of UK women embracing solo travel abroad
Airbnb shares the most wishlisted listings for UK female solo travellers, as top destinations for this group include Paris, Dubai and Barcelona
As the days shorten ahead of winter, Airbnb has teamed up with WalkSafe to share guidance to help women stay safe when travelling alone
The companies offer dedicated safety features to cater for the rising number of women exploring solo
Whether it's a short staycation or extended career break, more women are exploring the world solo. The number of UK women taking international solo trips on Airbnb in 2022 rose by 55 percent compared to the previous year1. Overall solo travel by women in the UK – including domestic and international trips – rose by 27 percent, making up one fifth of all nights booked by women in the UK2.
Airbnb teams up with personal safety app WalkSafe+
As the clocks wind back and the days continue to get shorter, Airbnb and female-founded personal safety app, WalkSafe+, have joined forces to share expert tips to help women stay safe when travelling alone. It comes as new data from WalkSafe shows the number of women downloading its app in the last month has increased by 90 percent3.
WalkSafe+, which has nearly 1 million , enables people to map a safe route home by leveraging real-time safety information like crime data, taxi ranks and police locations. The app also allows users to share their route with loved ones and highlights 'safe spaces' on the map, meaning users can access accredited venues and premises that have undergone safety training.
WalkSafe's founder, Emma Kay, has shared her top tips on staying safe while travelling on Airbnb:
Do your research beforehand and always book your accommodation and any transport transfers in advance
Keep your real-time location private when sharing your travels online
Inspect locks and windows on arrival to ensure they work
Ensure your Airbnb profile is up to date, and add an emergency contact directly via the app in the rare event it's needed
Stay on the platform to book, pay and communicate to ensure you're covered by Airbnb's secure processes
Consider buying a door stop alarm and hidden wallet – these can be bought easily online
Make use of Airbnb's Solo Traveller Safety feature and message your Host in advance of booking to find out about the listing, especially regarding safe and non-safe areas
Invest in a battery power pack and a travel sim card so you can stay connected
If you're leaving your accommodation by taxi, call back into the listing to say goodbye to give the impression other people are there
Stay aware and trust your instincts. If something doesn't feel right, safely leave the situation
The most popular time to travel on Airbnb is in your 30s, according to Airbnb data
In 2022, 30-39 year olds made up a third of all solo travel by women from the UK, followed by 25-29 year olds (27%) and 40-49 year olds (19%).
Airbnb reveals the top solo travel destinations for women
This year's top international destinations on Airbnb for women from the UK are4:
Paris
Dubai
Barcelona
Lisbon
Cape Town
Sydney
Madrid
Athens
Melbourne
Toronto
Women from the UK are opting for a combination of cities and seasides for their solo staycations with London, Cornwall, Edinburgh, Bristol and Brighton and Hove topping the list for the most visited domestic destinations in 2023.
Helping women travellers stay safe with Airbnb's solo travel safety feature
In addition to its work with WalkSafe, Airbnb has developed new products to help guests, including our Solo Traveller Safety feature. When a guest books a solo trip on Airbnb, they will automatically receive a specialised in-app experience that gives guests an easy way to share their Airbnb itinerary and listing details with anyone they choose; and includes prompts from Airbnb suggesting important questions to ask the Host about their listing and neighbourhood. In addition, we have launched our:
24-hour Safety Line, which allows users to be connected to our specialised Safety team for help during a reservation
Local Emergency Services feature, which connects users to the local emergency services for the country they are in, with support in 70 countries and regions
Emergency contact feature, which allows travellers to add up to four emergency contacts to their Airbnb profile
Airbnb shares the most wishlisted listings on the platform, for you to consider for your next solo trip5
All listings included in this press release are intended to inspire and illustrate. Airbnb does not endorse or promote these listings or any other accommodations or experiences on the platform.