Seas the Day! Airbnb Reveals the Top Trending UK Seaside Destinations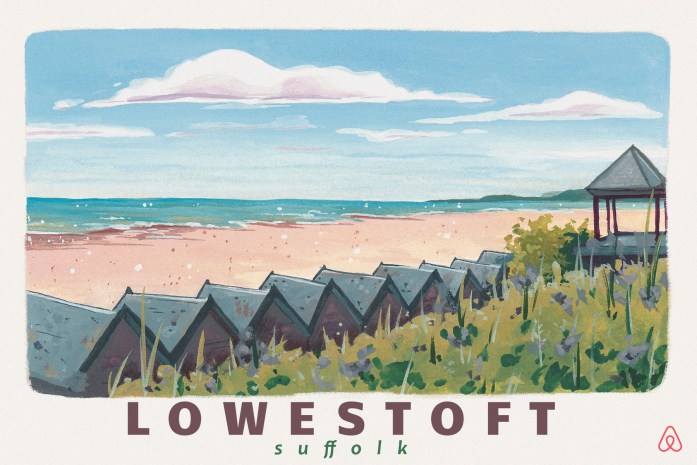 Colwyn Bay named the top trending UK seaside destination for Brits this summer
The list also includes Bridlington and Bognor Regis. Hosts in these areas have cumulatively made over £600,000 hosting in July, and there has been a 26% increase in first time bookers on Airbnb to these spots
To celebrate the resurgence of the seaside holiday, Airbnb has commissioned two British artists to design a series of bespoke postcards for the top ten destinations
Airbnb has revealed the top ten trending British seaside destinations in the UK, with Colwyn Bay topping the list after seeing the biggest rise in Brits booking homes on the platform. Other destinations piquing the interest of Brits this summer include Bridlington, Bognor Regis and Southend on Sea.
With many people around the UK opting for a holiday closer to home this summer, the nostalgic and simple pleasures of the Great British seaside holiday, fish and chips, rock-pooling and ice-creams, are making a comeback. The top trending seaside destinations show that coastal areas are enjoying a revival; based on these locations in July, there has been a 26% increase in Brits using Airbnb for the first time and hosts on Airbnb are providing accommodation that's local, private and clean.
Airbnb's top ten trending UK seaside destinations based on year on year booking growth between 12-18 July 2020**
1. Colwyn Bay
2. Bridlington
3. Minehead
4. Bognor Regis
5. Morecambe
6. Lowestoft
7. Tenby
8. Southend on Sea
9. Great Yarmouth
10. Ayr
As well as providing British holidaymakers with an opportunity to discover more than the big tourist hotspots this summer, hosts on Airbnb are creating valuable income streams for themselves and their communities. Between 4th – 18th July alone, UK hosts on Airbnb in the top trending seaside towns have cumulatively made £600,000***. Based on past Airbnb economic impact studies, we've seen that this welcome economic boost is typically shared by local businesses in these coastal neighbourhoods.
To promote these rising staycation destinations, Airbnb has teamed up with two UK-based artists to create a series of bespoke postcards to illustrate the top ten areas. The original collection of postcards are available to download from the Airbnb website in celebration of the trending destinations.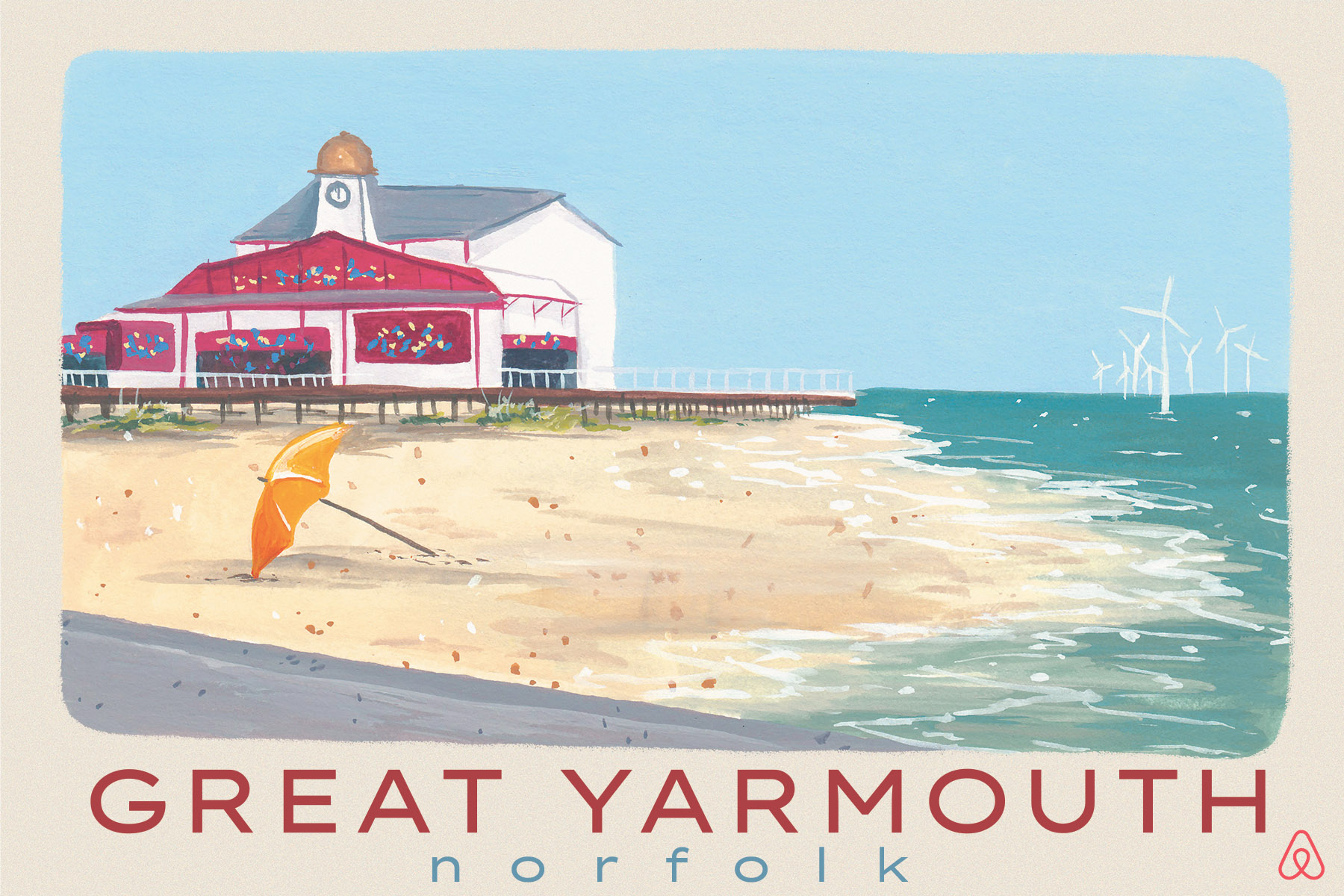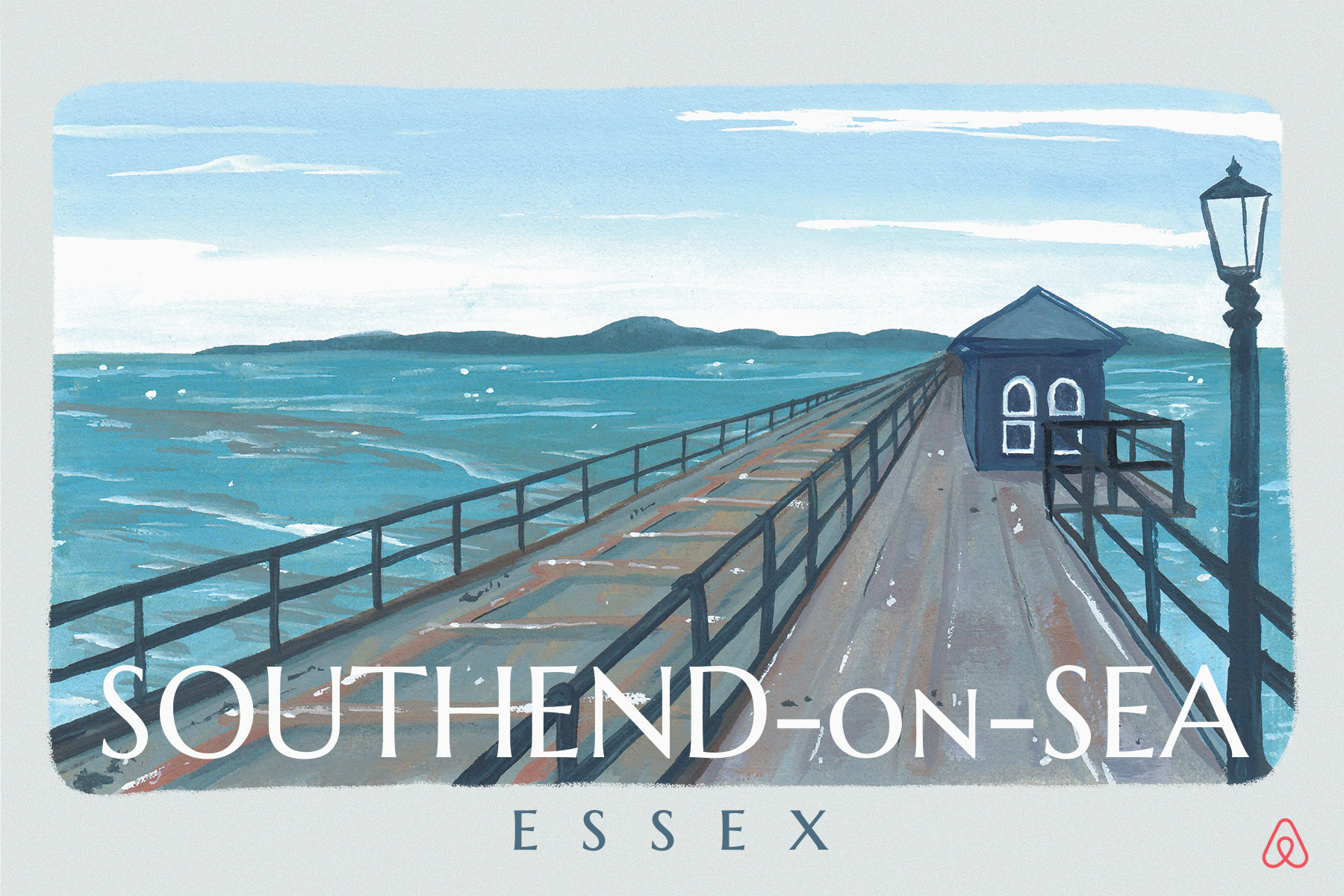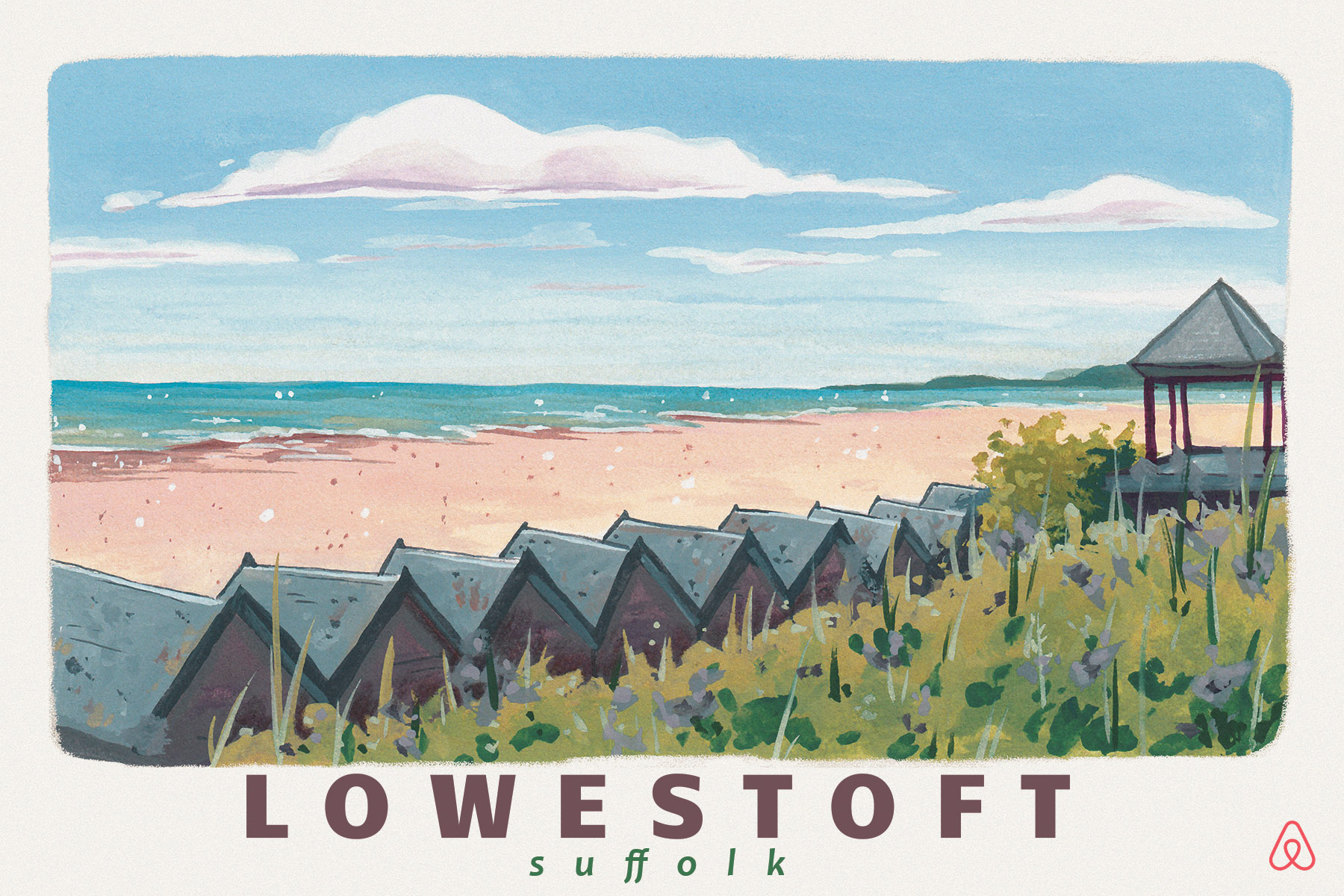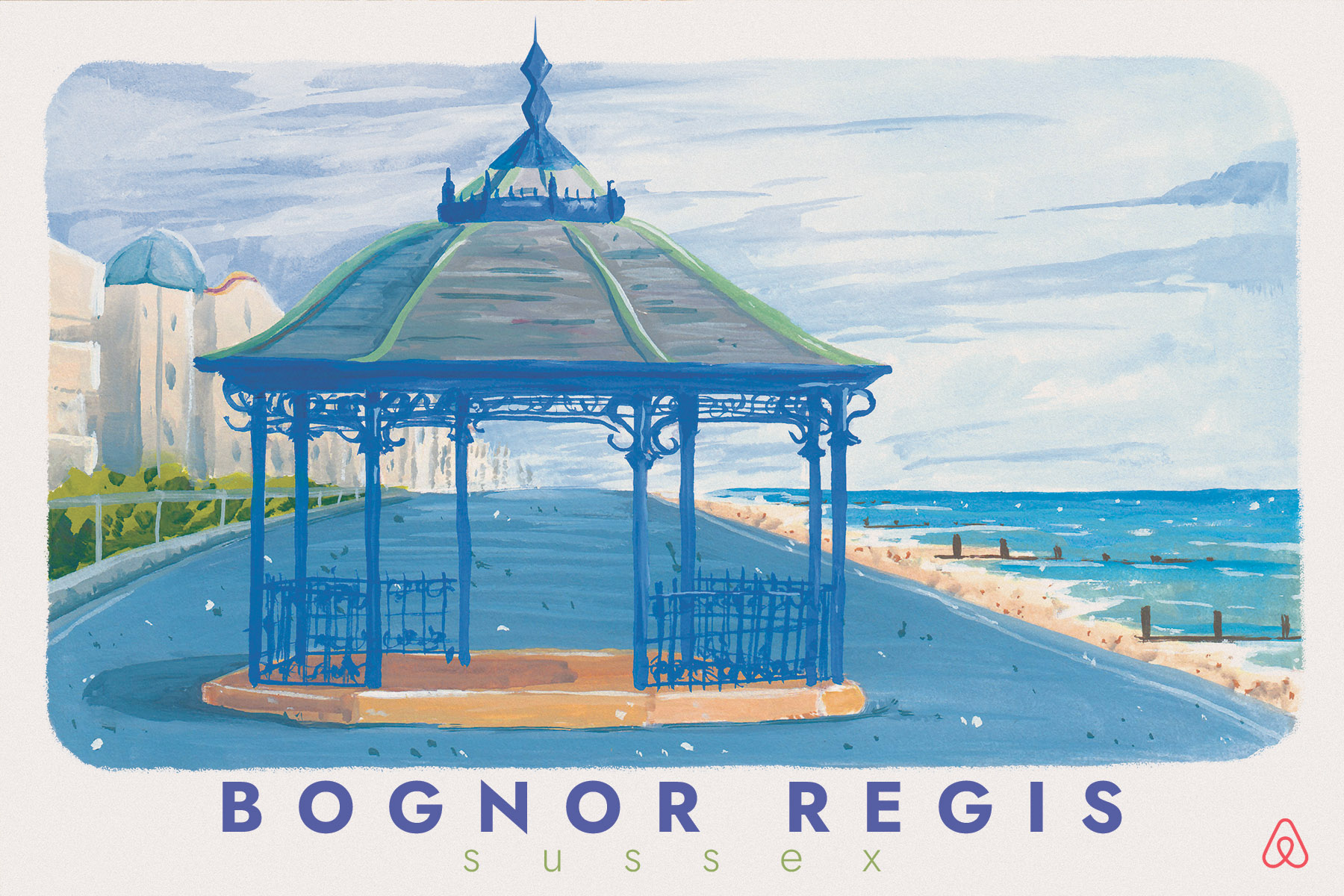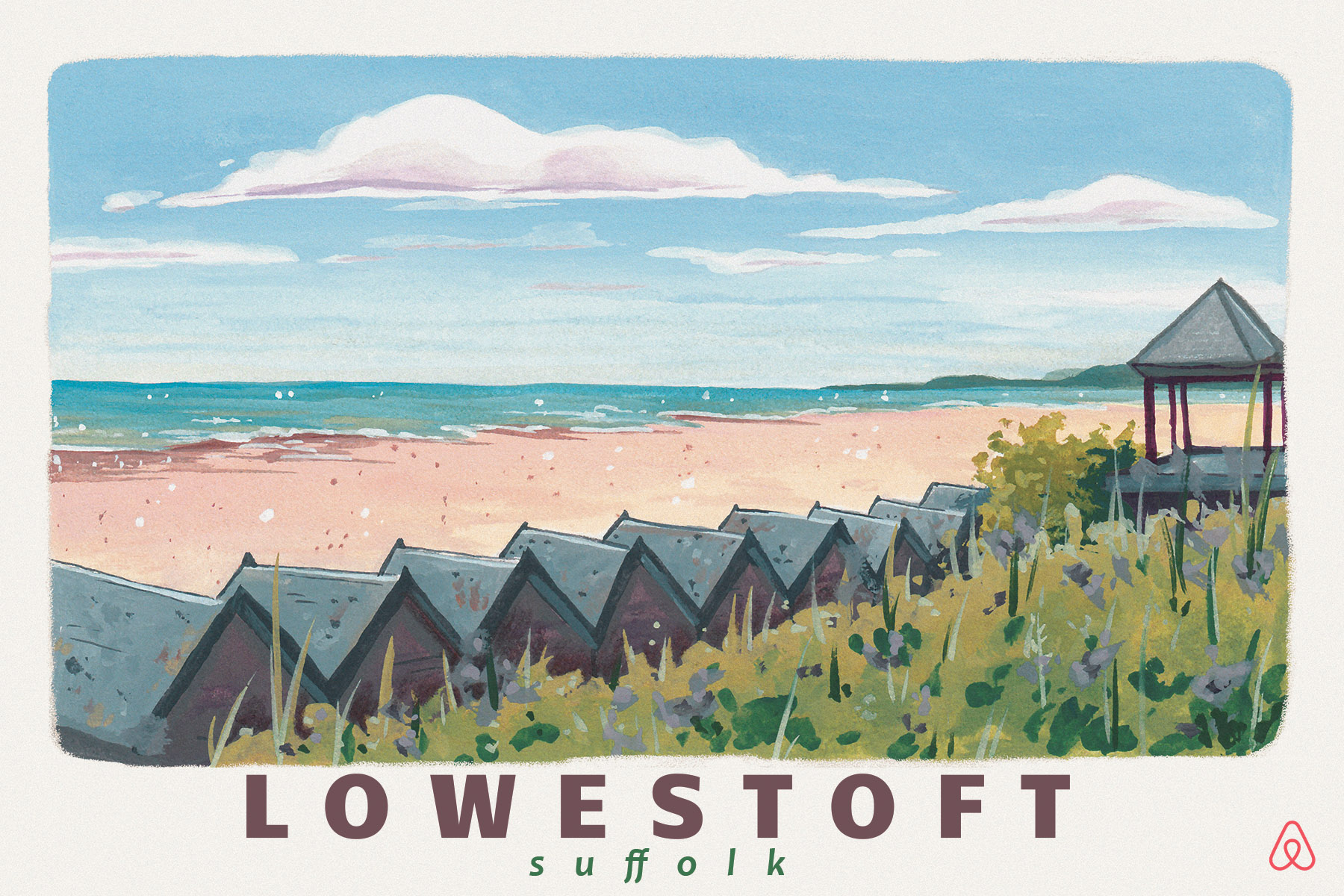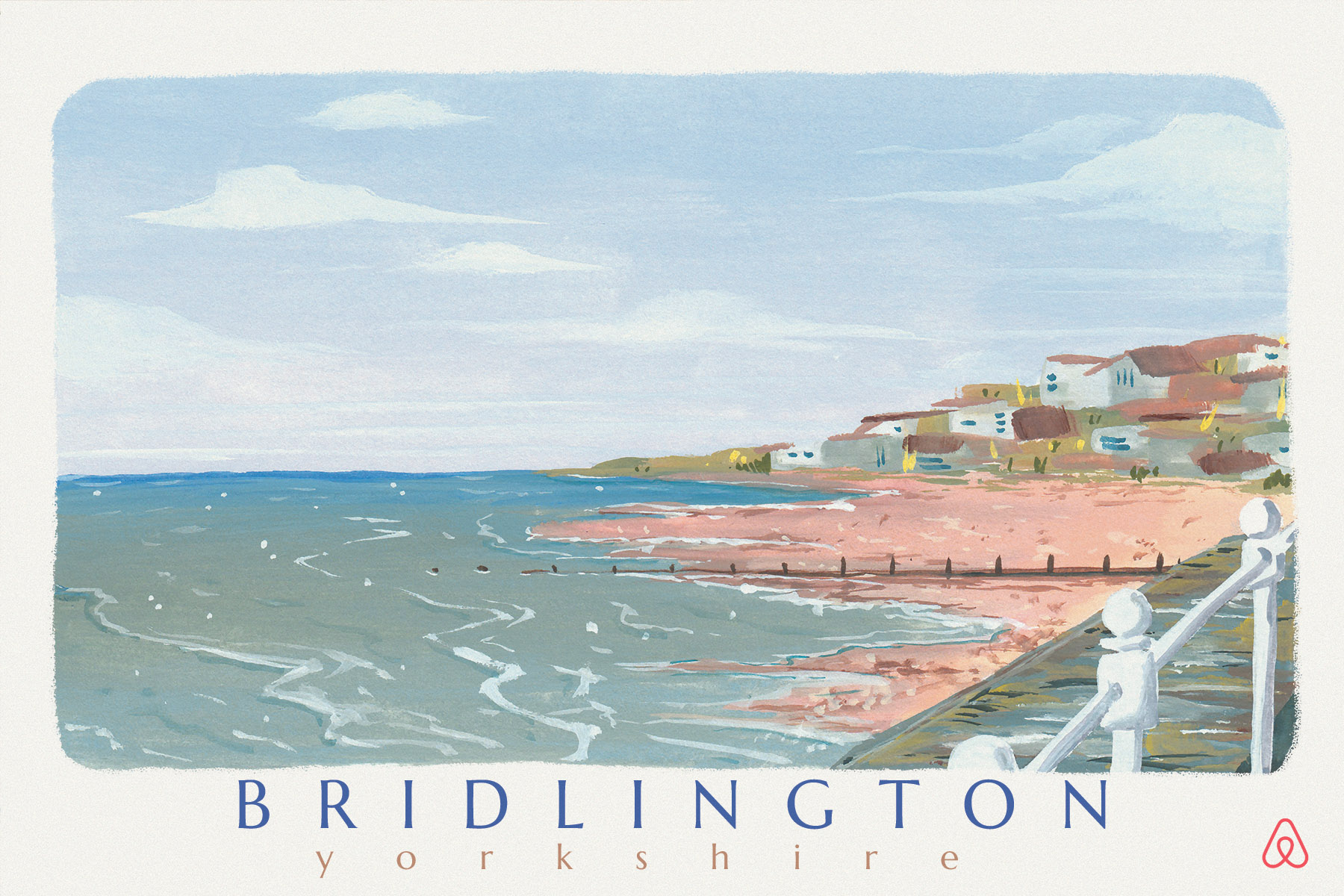 Designed by Artist Minnie Small
The postcards encapsulate both traditional and modern design, with a nod to the iconic landscape of each destination. The artists include Beca Fflur, an artist based in Colwyn Bay, whose designs mimic the natural beauty of her home in North Wales, alongside four other locations included in the line-up.
I love that Colwyn Bay has become the top trending seaside destination in the UK this summer, as it holds so many great memories for me of past summers and I'm always keen to introduce new people to the area. I hope everyone enjoys the designs created by Minnie and I and that they inspire people to make the most of the beautiful seaside towns we have across the UK. Sometimes the perfect holiday destination is just on your doorstep.

Artist, Beca Fflur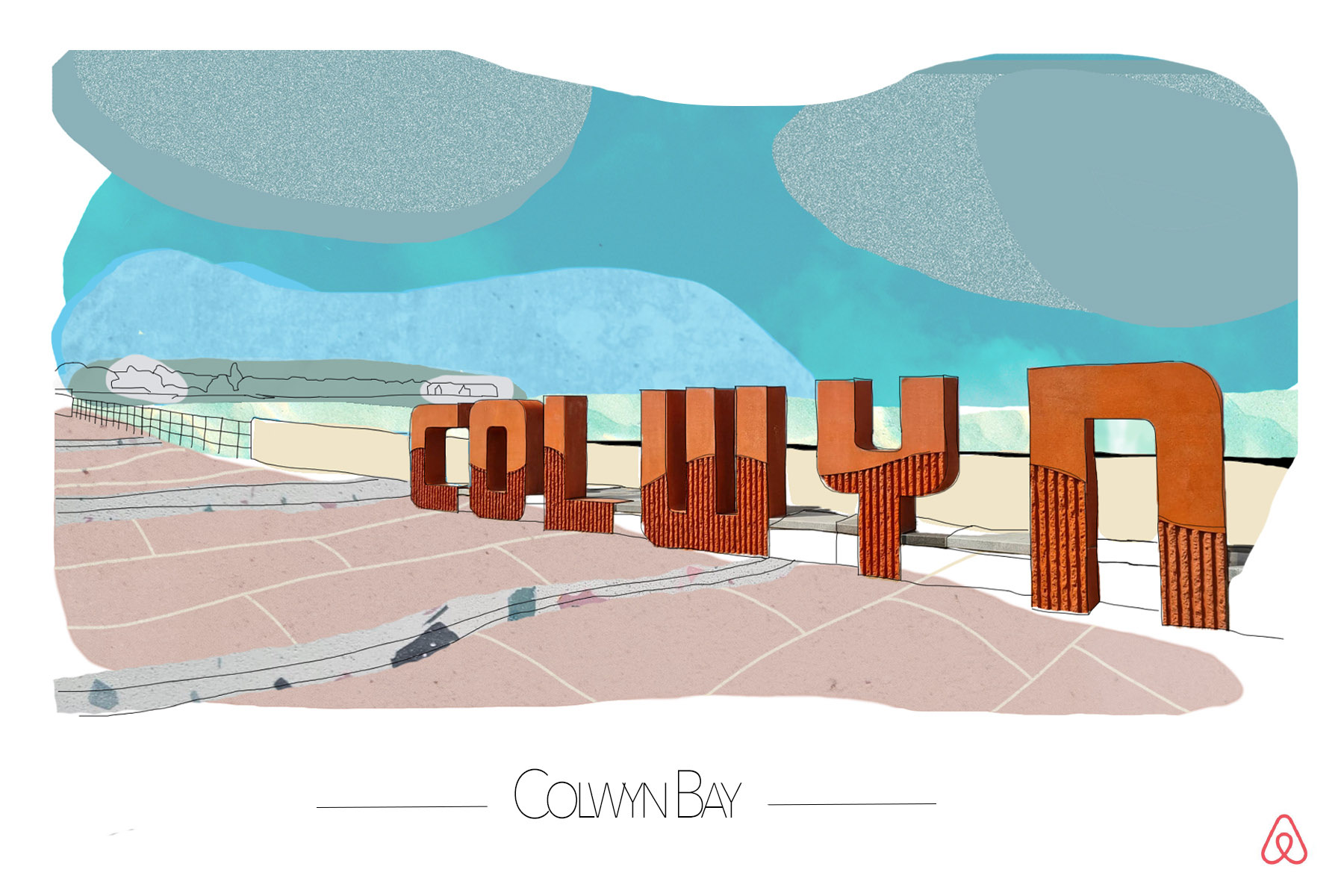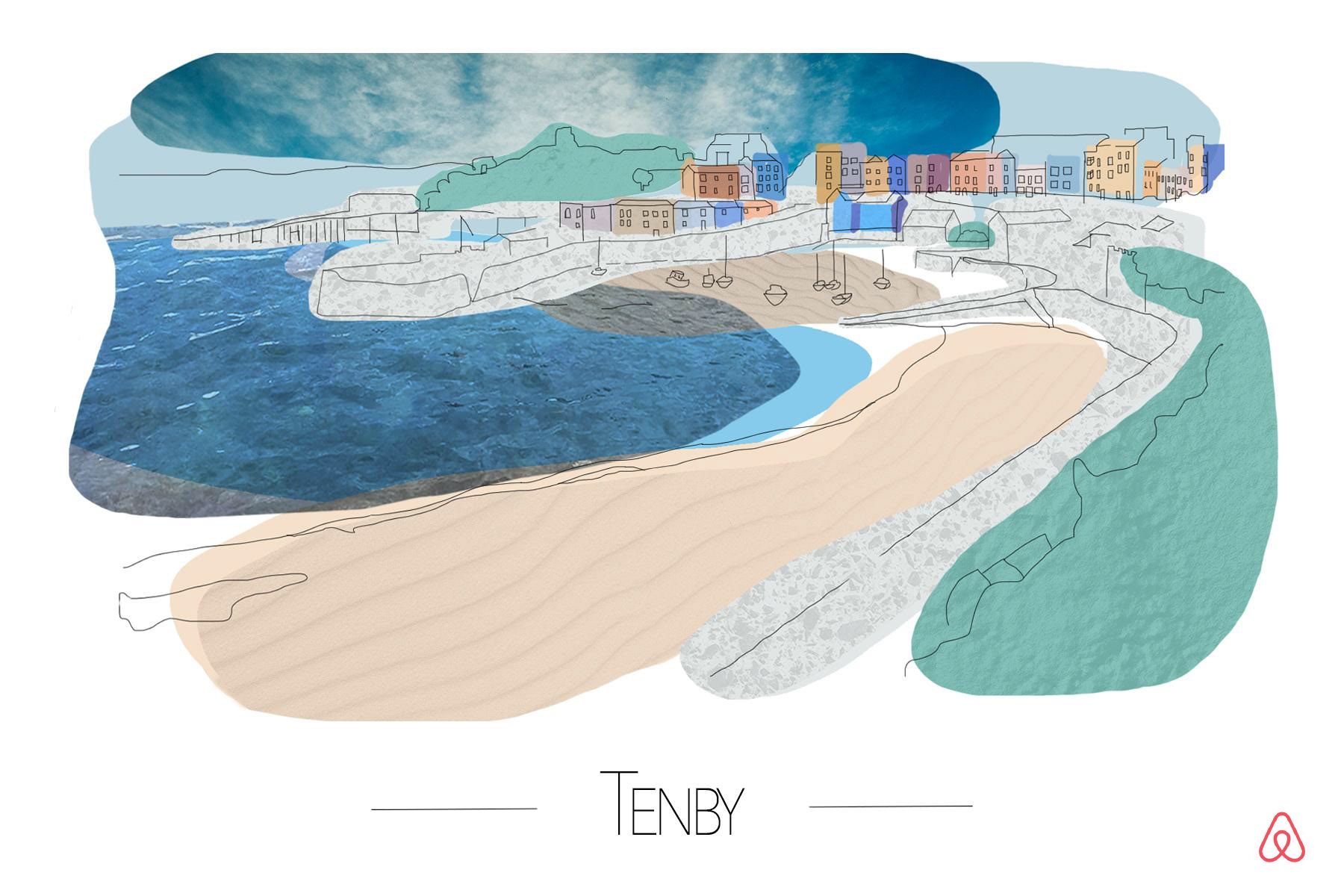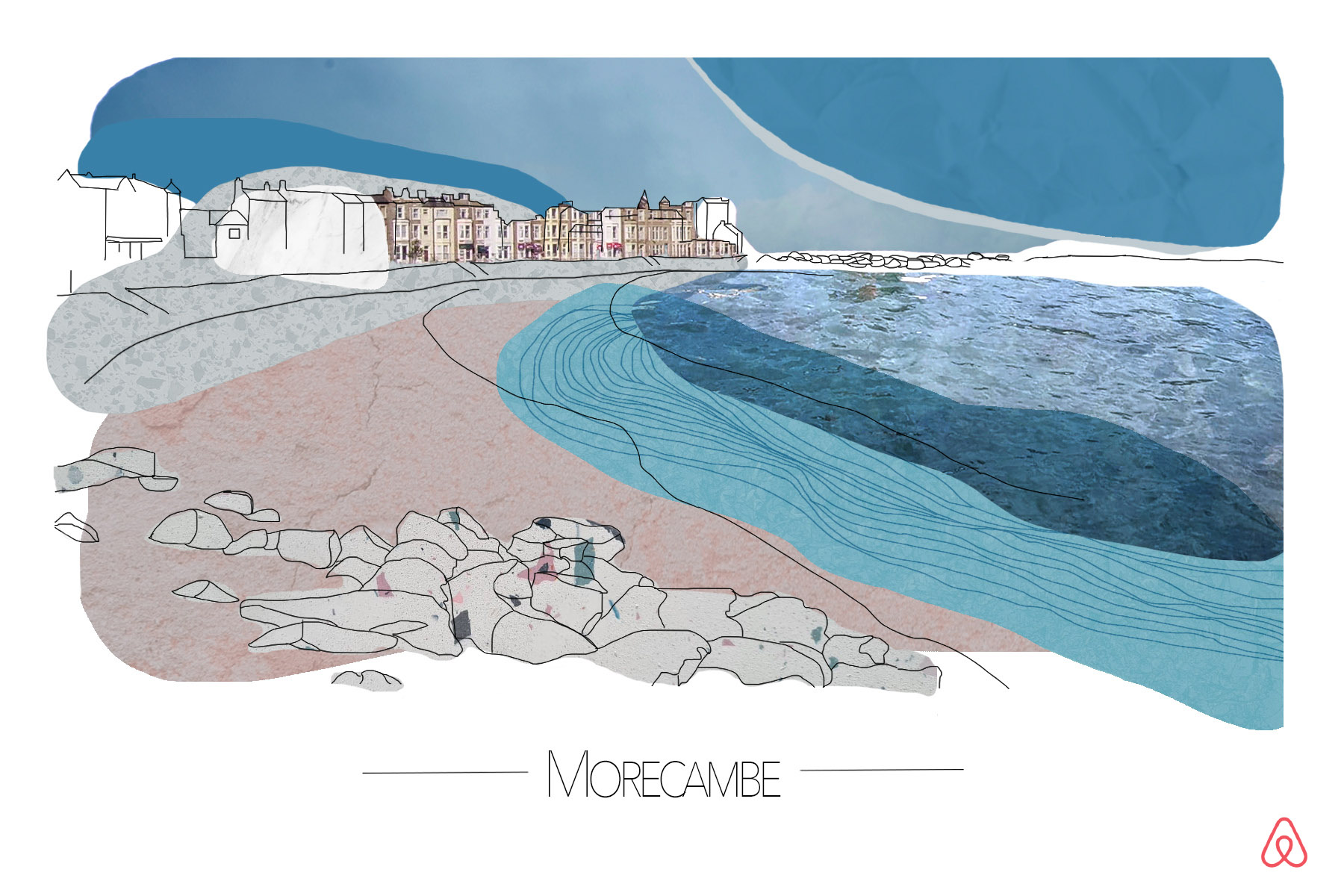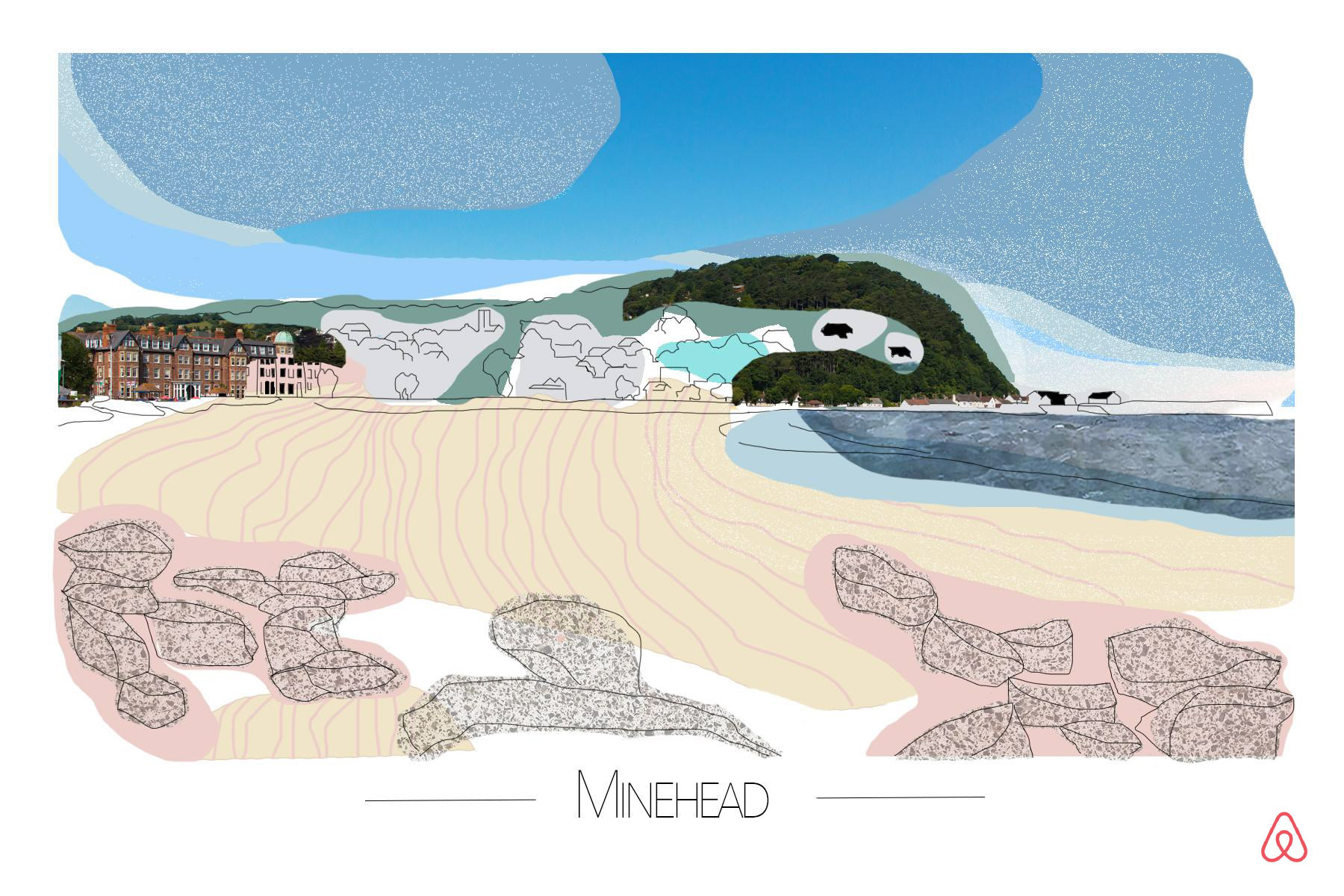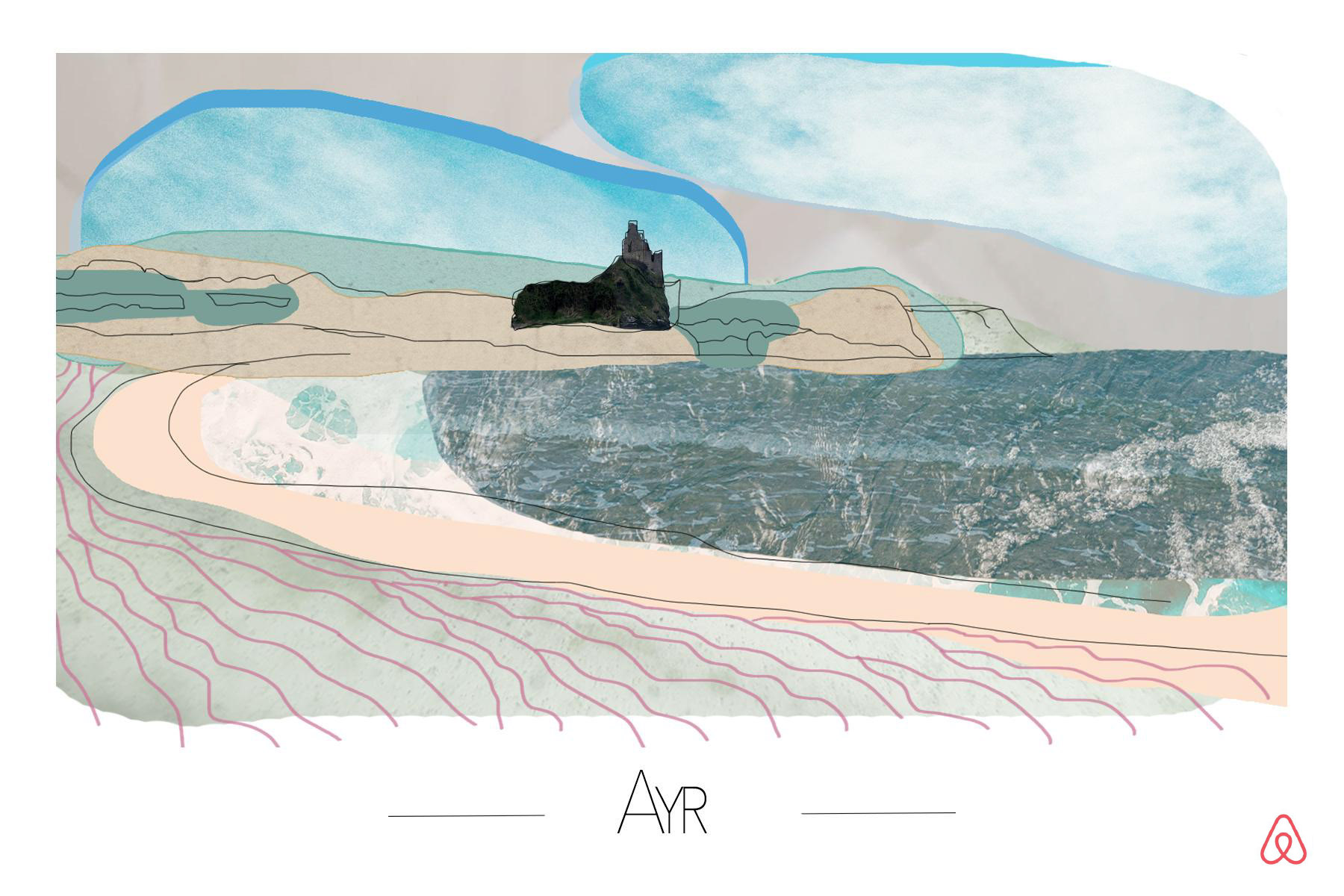 In addition, artist Minnie Small from South-East London has designed five of the postcards in the series with an aim to inspire people to make the most of the beautiful seaside towns across the UK.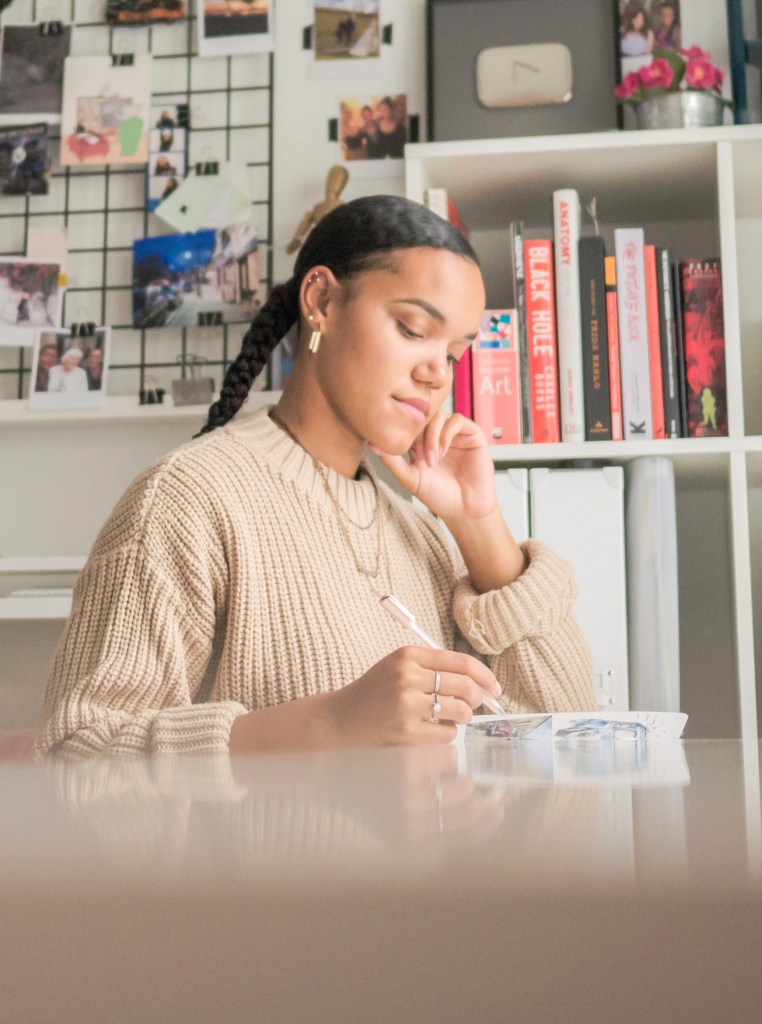 Bridlington, Yorkshire
Bognor Regis, Sussex
Lowestoft, Suffolk
Southend on Sea, Essex
Great Yarmouth, Norfolk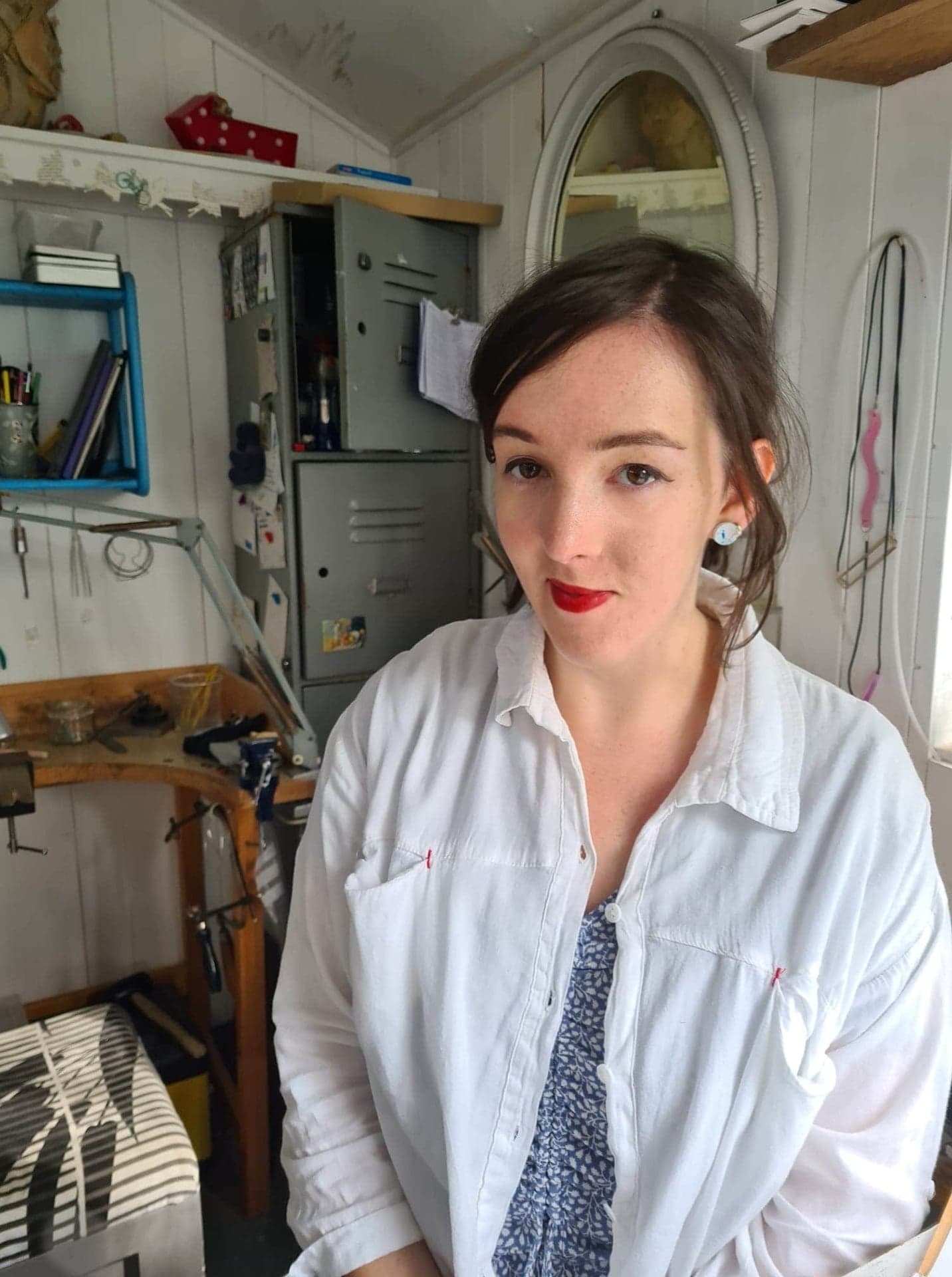 Colwyn Bay, Wales
Minehead, Somerset
Morecambe, Lancashire
Tenby, Wales
Ayr, Scotland
Airbnb is helping turn the Great British summer staycation into an economic boon for coastal communities. As more Brits explore and rediscover the UK's stunning seaside towns, hosts are re-opening their doors to provide authentic and safe stays that escape the crowds, while boosting their earnings and reigniting local economies."

Patrick Robinson, Director of Public Policy at Airbnb
Postcards for each of the top trending destinations are available to download here: https://news.airbnb.com/en-uk/postcards
---
The Airbnb Press Room is aimed at journalists. All Homes and Experiences referenced on the Airbnb Press Room are intended purely to inspire and illustrate. Airbnb does not recommend or endorse specific Home listings or any other Homes or Experiences on the Airbnb platform.
Designed by Artist Beca Fflur: Colwyn Bay, Minehead, Morecambe, Tenby, Ayr
Designed by Artist, Minnie Small: Bridlington, Bognor Regis, Lowestoft, Southend on Sea, Great Yarmouth
*According to Airbnb data in July 2020 for the top trending seaside destinations. Guest origin is self reported.
**According to Airbnb data between 4 July 2020 – 18 July 2020 vs 4 July 2019 – 18 July 2019. Guest origin is self reported.
***According to Airbnb data between 4 July 2020 – 18 July 2020, converted from USD to GBP on 28 July 2020. Guest origin is self reported.