Airbnb's proposal for UK registration explained
Last month, Airbnb published its Whitepaper, calling for a UK registration system for short-term lets operators.
Airbnb is pushing for a simple and fair registration system that will benefit our Host community and operators in the short-term letting sector.
Download the proposal here.
As part of the launch for the UK registration proposal, Airbnb hosted a webinar to inform Hosts about why a registration system is important for the future of hosting and what they can expect over the coming months. Below, we've gathered the most frequently asked questions from the session and our Host Community.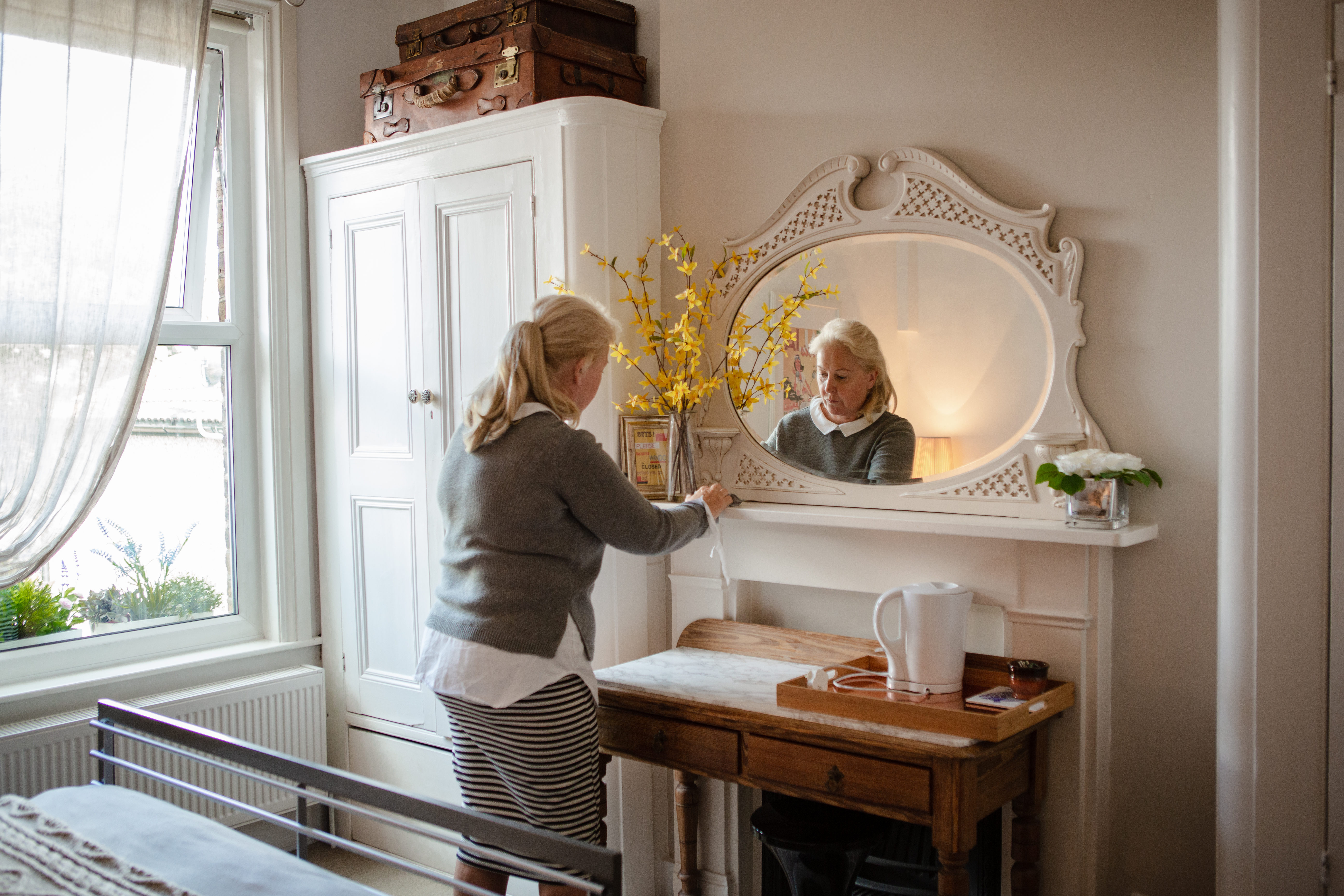 Frequently Asked Questions
What has Airbnb proposed?
Airbnb is proposing the Government should introduce a registration system that is simple, centralised and cost-effective, requiring hosts to obtain a registration number in order to list their homes on all short-term letting platforms in the UK. The system would be:
Simple, centralised and digital. Hosts would register their personal details on the GOV.UK website and would be instantly assigned a registration number for their property. The process would require hosts to confirm their understanding of existing health and safety standards, as well as provide information to support the effective enforcement of local laws.
Industry-wide and mandatory for hosts in order to capture all short-term letting activity. It's important that all online and offline short-term letting operators support the new system, so that all hosts comply with the rules that apply to them, whether they advertise their properties through an online platform or not.
Drive awareness of existing health and safety standards. As part of the registration process, hosts will need to attest that they have understood their obligations around fire and gas safety. This could be modelled around Visit Britain's "We're Good To Go" kitemark, launched in June 2020 to help businesses comply with COVID-safe practices.
At a minimal cost to hosts. The system should be free for non-commercial hosts, with a small fee for commercial hosts to cover the cost of administration. Free registration systems have been successfully adopted at a national level in Europe, for example, in Portugal and the Netherlands.
As well as the registration system, our paper proposes two additional policies to ensure hosting can continue to grow and support the UK economy:
Clarifying planning rules. The majority of housing policy challenges are centred around increased commercial activity. Our paper supports a distinction being made between commercial and non-commercial short-term letting activity in national planning guidance, with planning requirements only applying to commercial short-term lets.
Removing barriers to hosting, reforming leasehold agreements, tenancy agreements and mortgage terms. Many Hosts on Airbnb want to share their primary residence but are prevented by outdated agreements. Reform will allow more ordinary people to benefit from the extra income that short-term lets provide.
How were Hosts on Airbnb consulted?
Since 2019, we have consulted Hosts through webinars, meetups, roundtables or surveys; and last year, Airbnb commissioned BritainThinks and the University of Brighton to conduct an in-depth, national consultation with stakeholders in the housing and tourism sectors on the implementation of a national registration scheme for short-term lets.
The consultation reached over 70 stakeholders—including local authorities, business groups, policymakers, Hosts on Airbnb, politicians and residents' associations—through a combination of regional roundtables, in-depth interviews and an online questionnaire.
Looking ahead, we have recommended that the Government establish a working group of key industry leaders—including Hosts on Airbnb from across the country—to establish how the industry can take the proposed registration system forward together.
What were the main challenges raised by stakeholders?
Stakeholders were clear that short-term lets provide benefits to local communities, but also that the growth of the industry has created new challenges. Key issues raised by stakeholders in the consultation fall into three main categories: community impact, particularly on local housing markets; how hosts follow the rules, particularly around taxation, health and safety standards and planning restrictions; and concerns about guests, including issues with littering, noise and anti-social behaviour.
Why is Airbnb proposing a registration system?
Governments across the UK have long called for a registration system. We consulted Hosts on Airbnb and other local stakeholders as part of this process to help governments address local challenges whilst supporting hosting. The majority of UK Hosts support registration, with only 15% of those surveyed unlikely to continue hosting following the implementation of a registration system.
Are there national registration systems in other countries?
Registration is the emerging regulatory tool used by governments across Europe to regulate the short-term letting sector. Hosts in Amsterdam, Paris, Berlin, Portugal and Greece all have to register in order to offer their accommodation as a short-term let. Our UK proposal is modelled on systems already enacted by governments and cities across the world, which have adopted simple, online registration systems that are fit-for-purpose for the digital economy and have sustainably boosted the local short-term letting sector.
How will the proposed registration system benefit Hosts?
Simple and well considered registration systems help to introduce transparency and legitimacy for hosts.
A registration system like the one in our proposal will make it easy for Hosts on Airbnb to register – you will only have to register once, your registration number will be issued instantly and the process will be low cost or free.
A registration system will also support hosts' understanding of existing health and safety standards, including requirements on health and safety certificates, insurance and cleaning standards.
Are you not afraid that a national registration system would lead to more regulation?
Our registration system proposal is a balanced and proportionate solution to issues raised by stakeholders following an extensive consultation process. We are taking a proactive approach to help shape a better regulatory environment and prevent more stringent short-term let regulations being imposed on Hosts.
Who will have access to our data and what will they use it for?
We believe that a nationally run registration scheme should be underpinned by information sharing and transparency with local authorities and local services. Giving local authorities more visibility of short-term letting activity in their area enables better reporting and more effective enforcement.
Data protection laws must be strictly complied with. Hosts should only need to provide the minimum data necessary to process their registration, and there should be no requirement to upload any supporting documents. Registration information should be securely and privately stored by the Government as necessary for them to administer the system.
How much will it cost to register?
The cost of registration should be accessible for all. We suggest the system should be free for non-commercial hosts and there should be a reasonable fee for commercial hosts, based on the actual cost of administration and the host's level of activity. The registration should be instant and one time only.
Why do commercial hosts need to pay when we are already registered through business rates, tourism bodies or other local authorities?
A small fee for commercial hosts would cover the administration cost of the system. The registration scheme doesn't require significant investment to implement and wouldn't burden hosts with excessive costs.
Will local authorities be able to add higher fees, regulations or planning permissions making it more difficult to host?
We believe that a simple, centralised and national registration system is the best approach, meaning the system will be administered by a centralised national body, not local authorities. 
What about planning permission? Local authorities could deny my application which means that I can't get a registration number
As well as a simple, online nationwide registration system, we recommend that the UK Government considers issuing new guidance for hosts and local authorities on what types of short-term letting activity will need planning permission.
This clarification will make it easier for local authorities to decide when planning permission is required and identify situations where enforcement is necessary.
How does the Airbnb proposal fit with Scotland's proposed licencing scheme?
Airbnb has always called for clear rules that work for everyone in Scotland, but we share concerns with the tourism industry that the Scottish Government's proposals are too complex, costly and bureaucratic. Our registration proposal is a better way forward, addressing the issues outlined by the Scottish Government without disproportionately burdening hosts.
How does the Airbnb proposal fit with the Welsh Government's announcement about registration?
The Welsh Government has announced plans for a statutory registration scheme for all holiday accommodation, including short-term lets. Airbnb is committed to continuing to work with the Welsh government and other stakeholders as the scheme takes shape.
How does the Airbnb proposal fit with the UK Government's plans for registration?
The UK Government has announced that it will launch a consultation on the introduction of a Tourist Accommodation registration scheme in England as part of its wider plans for tourism recovery. Airbnb is committed to continuing to work with the UK Government and other stakeholders as the scheme takes shape.
---
If you have any further questions regarding the UK registration proposal, please email UK_community@airbnb.com. Unfortunately, we cannot respond to individual messages but we will update the FAQ section with any new questions.