Audi and Airbnb are transforming the Allianz Arena in Munich into a spectacular pitch-side home during the 2017 Audi Cup, the fifth Audi Cup, held August 1-2. One football obsessed family will have the chance to score the most comfortable seats a football fan could dream of. Breaking the barrier between sport and fan, the family-friendly accommodation for the tournament will include a bedroom and living space and will be built just meters from the sideline.
German national player and world champion Jérôme Boateng will host the experience, joining the winning family after the final whistle to recap the biggest moments of the match. The open walls of the bespoke family-friendly accommodation will give the family unrestricted views of the games making these the best, and most comfortable seats of the stadium: set up as a living room during the day and transformed into a bedroom at night where no other fan has ever slept, beneath the great dome of the Allianz Arena.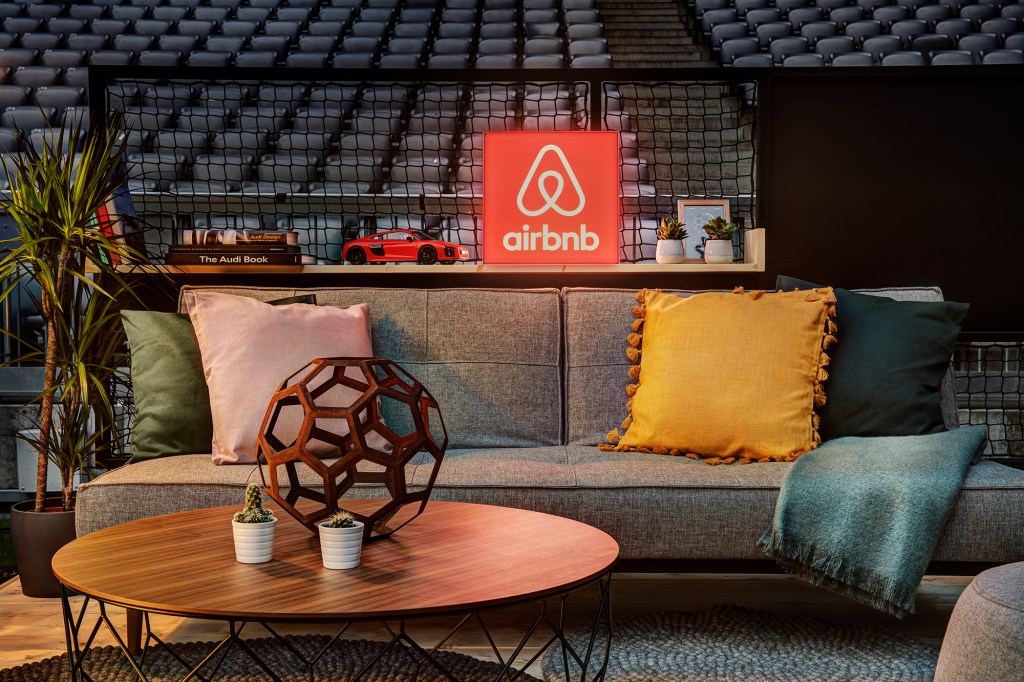 The winning family will get to watch four games of world class football from their very own living room on the sideline of the Allianz Arena, between legendary teams FC Bayern München, Atlético de Madrid, Liverpool FC and SSC Napoli.  After their arrival at the Munich airport, the self-driving Audi A7 car "Jack" will take the guests to the stadium for a peek behind the scenes of the Audi Cup. The family's children will be able to escort their favorite players for the kick offs and celebrate with the winning teams on the playing field after the matches.
To enter, families are asked to share  their best football-related memory they've experienced   together. The most original and creative submission will win. To enter, visit  www.airbnb.com/night-at/audicup.