Behind the scenes of Christmas at Highclere Castle with Lady Carnarvon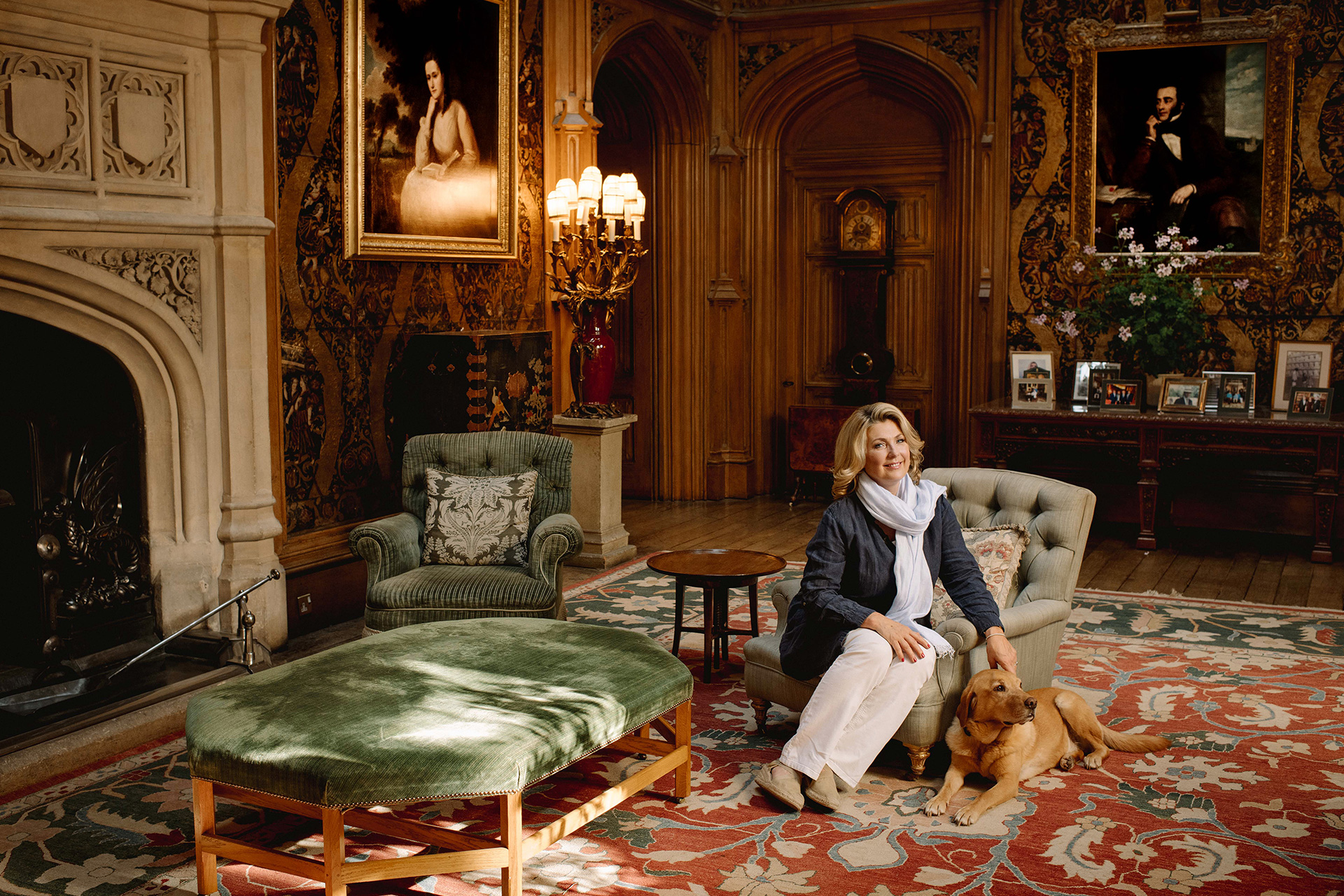 Christmas is a time to enjoy a little overindulgence with friends, family and loved ones. Sharing a behind the scenes look at Highclere Castle in the run up to the festive season, Lady Carnarvon, best-selling author and host on Airbnb, provides an insight into life at the castle, past and present, and her Christmastime routines and traditions.
Highclere Castle is, above all, a Victorian home, the period in which the Christmas we know and love today was developed.
Plan and prepare
Part of the essence of Christmas is a little bit of old-fashioned magic but, to create it, you will need paper and a pen. Planning and preparation is key: decide what drinks you will offer, choose a menu, work out how you are going to serve it. Remember that a beautifully decorated table is a frame for the food you are serving. The Christmas period is a time for celebration and should not be stressful, so use proven recipes. November is a good time to begin preparing the Christmas cake and pudding, chutneys and flavoured spirits. Welcoming guests is all about hospitality and indulgence so make sure you have plenty food and, if you are worried, prepare a cheeseboard ahead of time to cover up any shortages. Ultimately, though, enjoy yourself and find time to relax and spend time with your guests: memories are made from people and conversations.
Harbour a sense of belonging
Entertaining here is all about being together and belonging. It is as much about the quiet moments – reading a good book in companionable silence in the Library as it is about good food, good wine and conversation in the Dining Room. It is also about simple pleasures, such as appreciating our surroundings whether by lying in bed looking out at the views or by getting our boots on and going for long walks on crisp winter mornings.
Ultimately, though, enjoy yourself and find time to relax and spend time with your guests: memories are made from people and conversations.
Enjoy Christmas traditions
I love the moment on Christmas Eve, with presents wrapped and preparations almost complete, when we carefully set out the mince pie and glass of Baileys for Father Christmas by the fireplace in the Saloon, along with some carrots for the reindeer. Nanny always helps me, she looked after my sisters and me as children and now looks after my sister Sarah's children. Other families might leave a more traditional glass of sherry or milk but Baileys is Nanny's favourite and Santa finishes every drop!
Indulge in guilty pleasures
I really enjoy leftover Christmas pudding fried in a little butter – absolutely delicious.
It's an absolute privilege and pleasure to call Highclere Castle my home and I am delighted to be able to share it on Airbnb for a truly unique stay. I am passionate about the stories and heritage of Highclere Castle, and I am looking forward to welcoming our two Airbnb guests.
Find more festive tips from Lady Carnarvon in Christmas at Highclere, available through Amazon.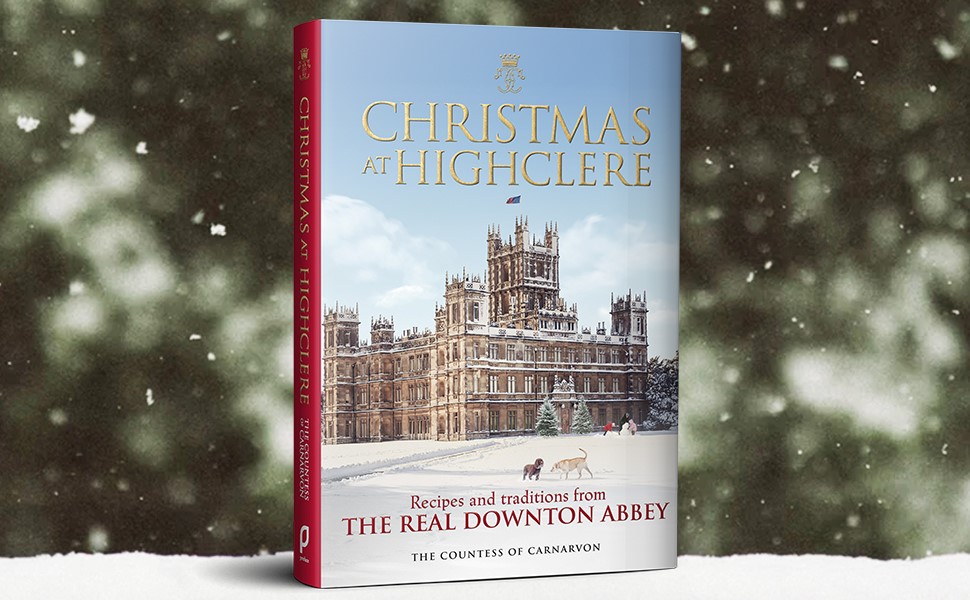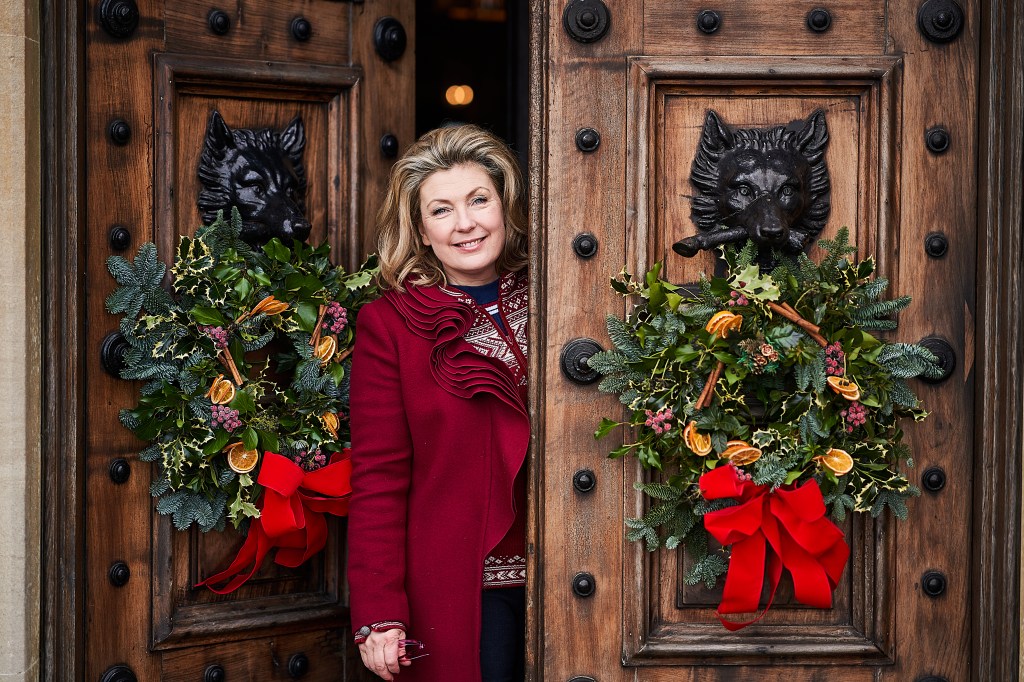 Lady Carnarvon lives at Highclere Castle, the home of Downton Abbey, with her family and rather a lot of horses, dogs and other animals. She is also the author of At Home at Highclere, and international bestsellers Lady Almina and the Real Downton Abbey and Lady Catherine and the Real Downton Abbey.
---
The Airbnb Press Room is aimed at journalists. All Homes and Experiences referenced on the Airbnb Press Room are intended purely to inspire and illustrate. Airbnb does not recommend or endorse specific Home listings or any other Homes or Experiences on the Airbnb platform.