Celebrate and explore LGBT+ History Month with Online Experiences on Airbnb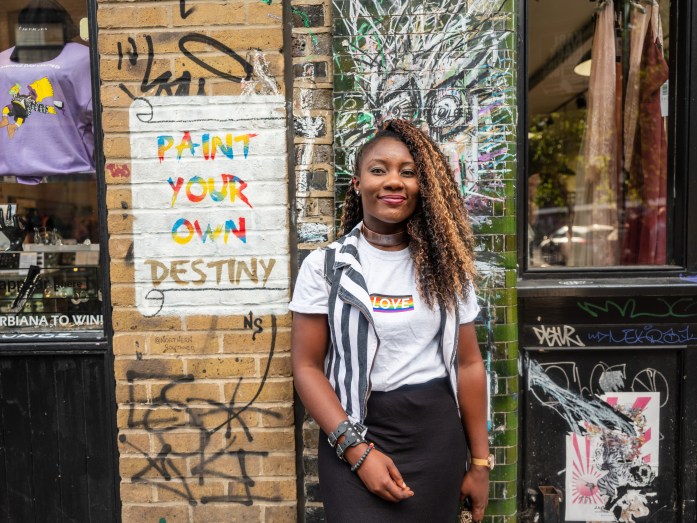 As the UK celebrates LGBT+ History Month, many people across the country are curious to learn more.
This year an array of hosts on Airbnb are offering Online Experiences exploring LGBTQ history and culture, in the UK and beyond. History buffs and novices alike will be able to travel virtually outside of the classroom, and explore everything, from London's queer entertainment scene to the Stonewall archives in the US – all without leaving their living room.
Here are just some examples of Online Experiences on Airbnb which explore LGBTQ history and culture in the UK and beyond:
Hidden History with Drag Queens & Kings
Hosted by Aisha, a Londoner, LGBTQ activist, and entrepreneur, this popular Social Impact Online Experience offers a deep dive into what it means to be LGBTQ in London, from a Q&A with LGBTQ activists, to live performances by talented drag queens and kings. Aisha also explores the diversity of Pride locally, from London Pride to UK Black Pride.
From £18 per person
Explore Stonewall Museum LGBTQ Archives
This behind-the-scenes look at the Stonewall National Museum & Archives is hosted by its Deputy Director, Emery. Starting in the Stonewall Library, this Social Impact Experience explores the latest exhibit, and discusses some of the profound community-organizing that defined the LGBTQ movement in American history.
From £8 per person
Berlin's Sex History with a Sociologist
This Experience explores the history of sexual science and sex life in Berlin. Local host, Jeff covers everything from the 'roaring 20s' to the downfall of sexual freedom at the hand of the Nazis, as well as Dr Magnus Hirschfeld, a sexual scientist who laid the foundation for LGBTQ advocacy in Germany to the emergence of the AIDS epidemic across West and East Berlin; and the history of nightlife and sexual liberty in famous Berlin clubs, including the Kit Kat, Berghain, and Lab.
From £28 per person
Highlighting how racial, sexual, ethnic or gender identities have been used to stop us from asking for help, this Social Impact Experience is hosted by Noel who works with entrepreneurs to build mission driven companies. Exploring personal history, this Experience teaches self activation and how to get the right support.
From £12 per person
Other Experiences to celebrate and explore LGBTQ history and culture all year round include:
History & Culture of Transwomen in Thailand – Thailand
Sangria and Secrets with Drag Taste – Lisbon, Portugal
Gin and Gender – Orlando, US
Clock Down the Interactive Live Musical – Lisbon, Portugal
Launched in April 2020, Online Experiences unlock unprecedented access to inspiring hosts and activities across the world, offering guests the chance to connect with new people and travel virtually, all from the comfort of their own living room.
To explore LGBTQ history and culture, and discover more virtual experiences, visit airbnb.co.uk/online-experiences.
All Online Experiences in this press release are intended purely to inspire and illustrate. Airbnb does not recommend or endorse these listings or any other Online Experiences on the platform.