Airbnb's Community Tourism Programme provided funding to support accessibility at the festival in partnership with the Fringe Society

120,000 guest arrivals on Airbnb during the Fringe Festival set to contribute £48 million to the local economy

Airbnb named as an official accommodation partner to the Fringe Festival
With the world's single biggest celebration of arts and culture set to return to Edinburgh next month, official accommodation partner Airbnb has revealed that guests using the platform during the Fringe Festival will boost the local economy by £48 million.*
The festival, which sees thousands of performers, artists and visitors taking to stages and seats across the city, offers a chance for local hosts to earn extra income while showing off the very best of Scottish hospitality. With 120,000 guests arrivals** from as many as 110 countries, including England, Scotland, Spain and the US, a typical Edinburgh host can expect to make some valuable extra cash by opening their home throughout the event.
It's not just the traditional, central tourist spots that will benefit from the Fringe, as Leith, Morningside and Newington are among the top neighbourhoods for festival visitors. Host recommendations will help guests in all areas spend an expected total of £33 million in shops, restaurants and other businesses, positively impacting local communities and helping tourism spend go further.
To ensure the festivities are open and inclusive for all, Airbnb's Community Tourism Programme announced that it would provide funding to support accessibility at the Fringe through the Access Fringe Strategy, pulling back the curtain and opening doors to those who might otherwise have struggled to visit it.
Initiatives that will benefit from Airbnb's support include the Fringe Days Out scheme, which provides Fringe vouchers and Lothian bus tickets to Edinburgh based charities, to reach families and individuals that have never experienced the Fringe before, and the provision of a Mobiloo Changing Place at the Fringe, specially designed for people in the UK who cannot use standard accessible toilets.
Guests looking for accessible accommodation can also make the most of the 21 new filters which were added to the Airbnb platform earlier this year, allowing guests to search for listings with specific features, including step-free entry to rooms, entryways that are wide enough to accommodate a wheelchair, and more.
Airbnb is proud to return as an official accommodation partner to one of the most vibrant and exciting cultural events in the UK. Local hosts in the city are allowing visitors to experience this iconic event and providing them with an enjoyable, safe stay in all parts of the city, and we are particularly pleased to have supported accessibility at the Fringe this year through funding from our Community Tourism Programme.
Natasha Mytton Mills, UK Policy Manager for Airbnb
We are delighted to welcome Airbnb as an official accommodation partner for 2018 and are very grateful for their support through the Airbnb Community Tourism Programme. Removing barriers to attending the Fringe is one of the Fringe Society's key priorities and this funding will help us to develop new and existing access initiatives, to ensure that everyone can participate and enjoy this amazing festival, regardless of their gender, race, religion, age, disability, sexual orientation or background.
Shona McCarthy, Chief Executive of the Edinburgh Festival Fringe Society
To make even more of their stay, guests can choose from over 60 Airbnb Experiences in Edinburgh, which enable local people to share their interests and the things they love about their city as bookable activities. Popular Experiences for August include a Harry Potter walking tour around Old Town, sourdough making at a community bakery in Portobello, and a sunrise picnic on Arthur's Seat, and those wanting to keep the Fringe fever going can head to a silent disco. These are just a few examples to give you a taste of what to expect from the local Experiences listed on Airbnb.
For guests who can't get enough of Scotland, there's always the opportunity to travel on to some of the other incredible places the country has to offer. According to Airbnb figures, which reveal the most popular destinations booked in the days before and after the event, Fringe guests are choosing to extend their stay in the country, with Glasgow, Oban and Fort William being some of the most popular choices.
Tourism today is all about consumer choice and we are lucky to have a range of options from the five star experience to, now, the spare bedroom. The global reach of the Airbnb brand brings significant benefits to Scotland in terms of increased business and profile and also helps a lot during pressure points on accommodation such as the Edinburgh Festival.
Malcolm Roughead, Chief Executive of VisitScotland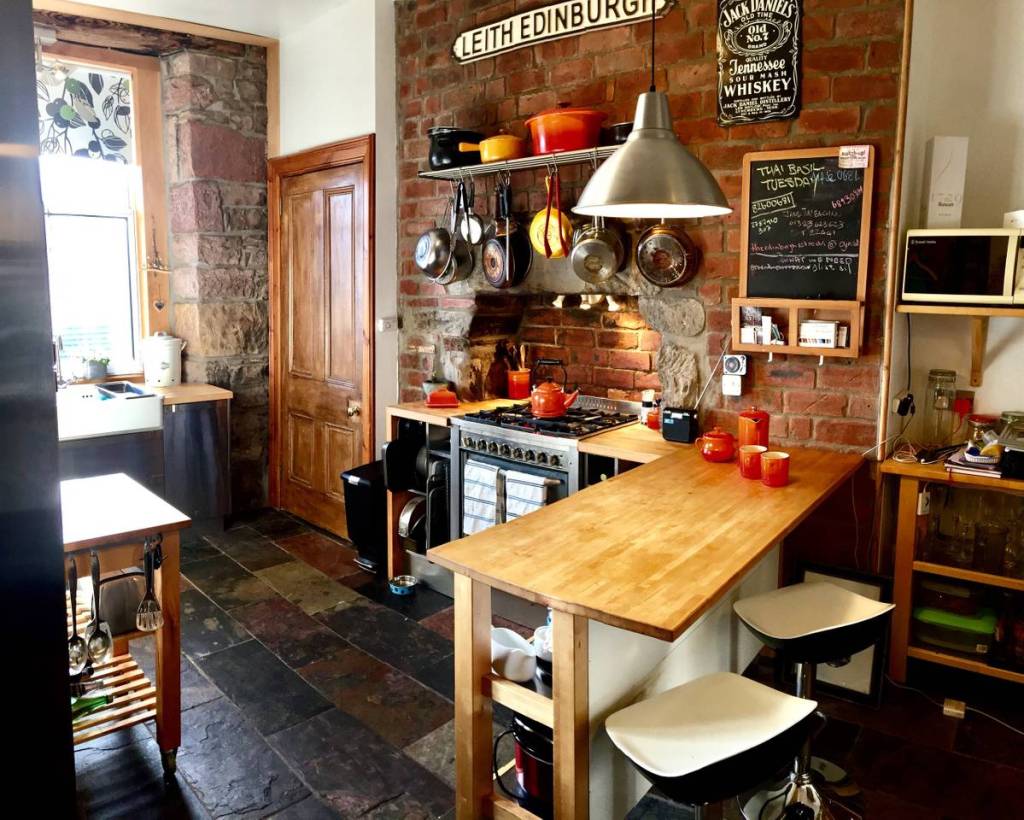 All homes in this press release are intended purely to inspire and illustrate.Airbnb does not recommend or endorse these listings or any other homes on the platform.
*According to Airbnb data for 2 – 27 August 2018, data gathering conducted in July 2018, converted from USD as of 21 July 2018
**According to Airbnb data for 2 – 27 August 2018, data gathering conducted in July 2018