Horrible Histories Walking Tour to Debut on Airbnb Experiences this Half Term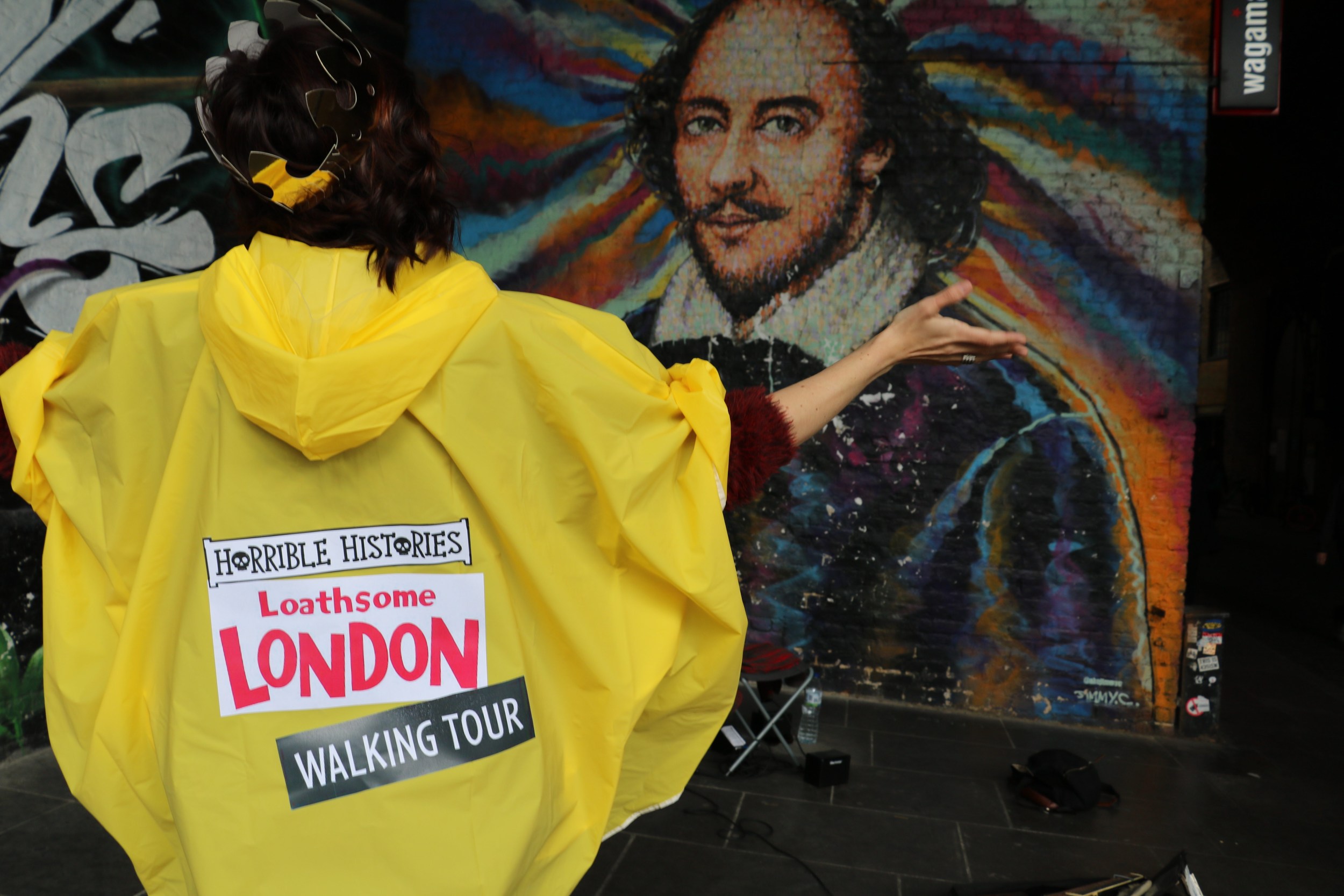 The first official Horrible Histories walking tour will be available exclusively on Airbnb from 25 May, for individual, group and school bookings
Social Impact Experience is hosted by Child.org and all proceeds will go directly to the charity
Airbnb reveals other new family friendly Experiences ahead of the half term
With the May Half Term just around the corner, Airbnb has today revealed the top new Experiences on the platform ahead of the school break, and there are plenty of things to keep the kids entertained.
For the first time, Horrible Histories are launching a walking tour that will be available to book exclusively on Airbnb on 25 May. The Experience, hosted by Child.org's event team, is an interactive adventure that gives guests the whole gory story of the capital, with tales from the Terrifying Tudors, through the Vile Victorians to the Blitzed Brits. As a social impact Experience, 100% of the proceeds will go to the charity's work to help more children in sub-Saharan Africa to stay healthy, safe and in school.
Our small team at Child.org is very excited  to be working with Horrible Histories and Scholastic. I've also been very lucky to work with a fantastic team of writers and actors to help create a hilarious Experience that families are going to love. Child.org, Horrible Histories and Airbnb share so many common values around making learning experiences accessible for everyone, we're the perfect team.

Amy Taylor, Creative Producer of the Experience
The Horrible Histories tour isn't the only new Experience to Airbnb ahead of the half term. Families can enjoy afternoon tea with alpacas in Hampshire, try their hand at beekeeping in the Lake District or learn magic in London. All of these Experiences have only, in the past few weeks*, been added to the platform but they're available to book today.
Here are some other family friendly Experiences on Airbnb that are bookable over the half term.
All Experiences in this press release are intended purely to inspire and illustrate. Airbnb does not recommend or endorse these listings or any other Experiences on the platform.
*The Horrible Histories Experience is based on the series written by Terry Deary and illustrated by Martin Brown