Brits Turn to Hosting to Capitalise on Staycation Demand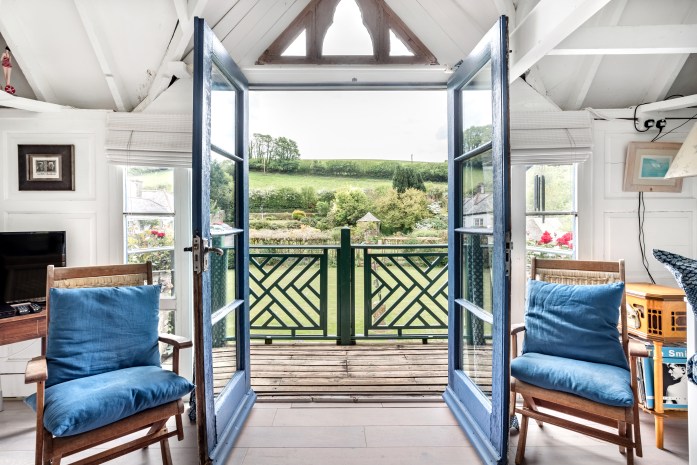 The UK is beginning to look forward to a brighter summer and today, Airbnb revealed that all searches by guests or potential guests in the UK nearly tripled week-over-week (compared to Feb 16th), following the government announcement last week that self contained accommodation could open up by 12 April.
With the increasing attention on nearby summer stays, many Brits are considering hosting too. Visits to Airbnb's landing page for new Hosts were up in both January and February compared to December.
During last summer, Hosts in the UK earned more than £225 million with the average Host pocketing nearly £1,000.
The Great British staycation is back on the horizon and Hosts across the UK are ready to provide clean and private homes for families and loved ones to safely reconnect. The Government's announcement is welcome news for new and potential Hosts looking to boost their earnings, as everyone looks forward to a brighter future.

Patrick Robinson, Director of Public Policy at Airbnb
A survey of the Airbnb community conducted before the pandemic shows the majority of guests would not have visited the area they stayed in had it not been for their listing and nearly 80% visited local businesses recommended by Hosts. The same survey of Hosts found that nearly half of them host to help make ends meet and nearly a third enjoy the opportunities of meeting new people.
Potential Hosts can look forward to a number of financial perks. Hosts keep up to 97% of what they charge and set their own nightly rates and cleaning fees, while the UK Government's sharing economy tax free allowance helps back micro entrepreneurs and allows Hosts to earn £1,000 tax free. Some Hosts may separately qualify for the Rent-a-Room Scheme which allows you to earn up to £7,500 tax free.*
Potential Hosts who are unsure about cleaning requirements in the current climate can refer to Airbnb's simple to follow Enhanced Cleaning Protocol, a set of guidelines for cleaning and sanitation which earned the Safe Travel stamp from the World Tourism and Travel Council (WTTC). Airbnb has also partnered with RB, the makers of Dettol, to give Hosts the opportunity to purchase discounted Dettol product bundles directly from their Host Dashboard.
---
*Tax is a complex topic. Obligations will vary based on particular circumstances, so we recommend that individuals research their obligations or consult a tax professional to get more specific information.
Note to editors:
With Airbnb's flexible cancellation policy search filter, guests can refine their search to listings that offer free cancellation until 24 hours or 5 days before check-in, Brits can search and book on Airbnb with extra confidence this year, knowing that if things change, their holiday can too.
To meet the changing needs of guests, we have rolled out a new feature that provides guests with that flexibility when searching for stays on Airbnb. When searching for a stay, Guests will now have a Flexible Dates option that allows them to browse a broader range of available listings by being flexible on the exact dates of their trip.
To help Hosts give extra reassurance to those looking to book a summer holiday, last year Airbnb introduced the Enhanced Cleaning Protocol, a set of guidelines for cleaning and sanitisation, which earned the Safe Travel stamp from the World Tourism and Travel Council (WTTC).
We look forward to continuing to work in partnership with the UK Government, through our position on the Tourism Industry Council to ensure that travel reopens safely.
The UK Government announced on 22 February a roadmap for easing coronavirus restrictions, and self-contained holiday accommodation could reopen as early as 12 April for certain types of stays.
About Airbnb
Airbnb (NASDAQ: ABNB) was born in 2007 when two Hosts welcomed three guests to their San Francisco home, and has since grown to 4 million Hosts who have welcomed over 800 million guest arrivals in almost every country across the globe. Every day, Hosts offer one-of-a-kind stays and unique Experiences that make it possible for guests to experience the world in a more authentic, connected way.