Jamii launches series of Experiences to showcase Black creators and makers
Key Takeaways
Online discovery platform for Black creators and makers, Jamii, is launching a series of festive Experiences on Airbnb at an experiential pop-up store
From an Afro-portrait workshop to a Tea Ceremony class, the Experiences aim to help promote Black-owned businesses
'Jamii Christmas Experience Store' in London's Shoreditch will be open from 27 Nov to 19 Dec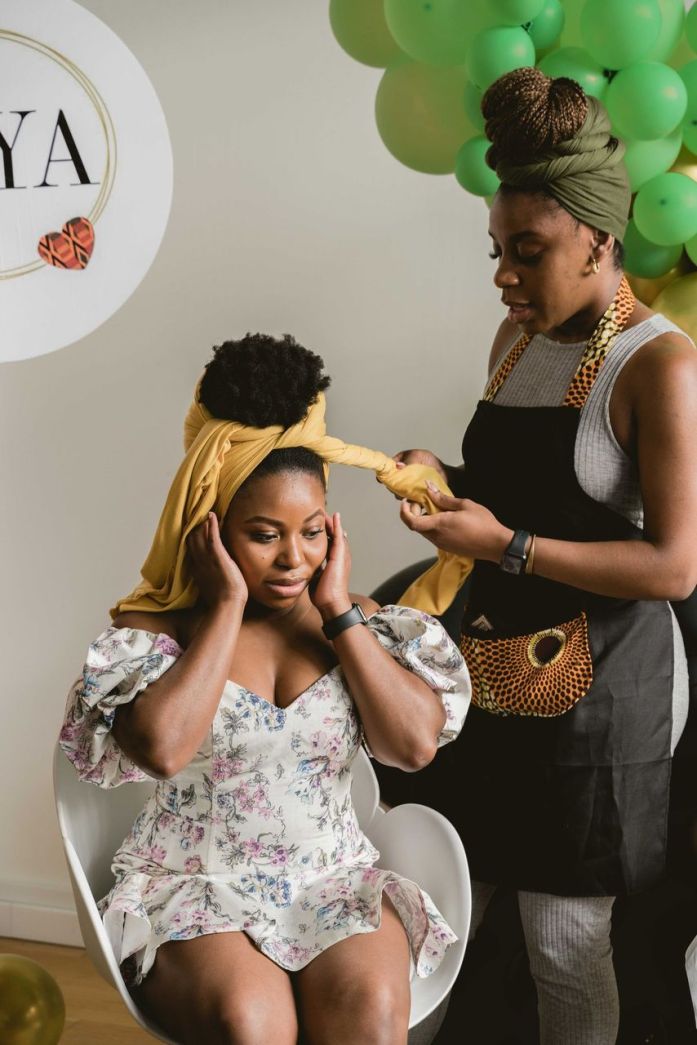 Key Takeaways
Online discovery platform for Black creators and makers, Jamii, is launching a series of festive Experiences on Airbnb at an experiential pop-up store
From an Afro-portrait workshop to a Tea Ceremony class, the Experiences aim to help promote Black-owned businesses
'Jamii Christmas Experience Store' in London's Shoreditch will be open from 27 Nov to 19 Dec
Jamii, the UK start-up and discovery platform for Black creators and makers, is teaming up with Airbnb this Christmas to launch a series of festive Experiences — bookable only on Airbnb — at an experiential pop-up store in the heart of Shoreditch, London – from 27 November to 19 December.
Jamii is hosting on Airbnb to help promote Black-owned businesses in London with a particular focus on diversity, economic betterment, empowerment, curation and community. The perfect way to get into the Christmas spirit, guests will be able to book Experiences with independent Black-owned brands across fashion, beauty, home and food.
The festive Experiences will be hosted at Jamii's newly launched pop-up 'Jamii Christmas Experience Store', priced from £10 per guest, and will cover a range of topics and interests, including:
Future-self Afro-portrait Workshop – 1 December
Imagine your future self and your achievements, now reimagine yourself into a work of art. Join collage artist, Birungi, who loves to create wellbeing spaces for black people to explore their identity through African print collage and portraiture. Guests will leave with a stunning work of art reminding them of their innate creativity.
airbnb.com/birungikawooya

Planning The Year Ahead with Kitsch Noir – 7 December
Founder and illustrator of Kitsch Noir, Cherelle, will host an hour-long session to help you create a beautiful and powerful vision board. Guests will discuss the importance of visualisation, affirmations and goal setting, as well as learning a step by step process of how to keep a monthly reflective journal. Cherelle will also go through the tools she uses regularly to help her stay on track towards her dreams and desires.
airbnb.com/kitschnoir
Tea & Me's Tea Ceremony – 8 December
A fully immersive experience in tasting a variety of eight tea blends across Tea & Me's Signature and Origin collections. Enjoy a moment to unwind and indulge in some 'me' time. The session will teach guests about the different types of tea, how to brew, the intentions behind them and the benefits they offer. Guests will have an all-sensory experience with the infusions and also be given the gift of extending the experience at home, with a Tea & Me goodie bag to take away and share with others.

airbnb.com/teaandme
Yeye Mi's Come Tie With Me Head Wrapping Class – 10 & 11 December
A step-by-step workshop to guide you through wrapping a variety of beautiful headwrap styles with ease! The hands-on masterclass is perfect for beginners, or those in need of an upgrade in the art of head wrapping. Whatever your hair length or texture, you'll leave being able to tie like a pro!
airbnb.com/yeyemi
Beginner Cornrow and Braiding Workshop – 12 December
Hosted by empowering afro hair care brand, IVY WILD, this introductory level session is all about creating a fun environment to learn how to cornrow and braid. All levels are welcome and guests will be able to test out their new skills on three different hair types.
airbnb.com/ivywild
And that's not all. There are even more Experiences in the making, each led by one of Jamii's creators, such as a Cocktail Making Class with Padnas – so watch this space.
To honour the season of giving and good tidings, the pop-up will also be fundraising for UK charity, Sistah Space, with guests able to donate with ease by rounding up their purchases to the nearest pound.
"Hosting these Experiences on Airbnb means that we can bring people ever closer to the phenomenal Black creators that exist in the UK right now. Buying Black this Christmas is how we can all be supporting talented independent makers to level up – and this is the first time we're launching a pop-up shop for products and immersive Experiences, created and Hosted by Black-owned businesses."

Khalia Ismain, Co Founder and Managing Director of Jamii
"At Airbnb, we are in the business of making connections, so we're really excited Jamii is hosting this series of festive Experiences to help showcase incredible Black owned business and bring their virtual stores to life. From learning to headwrap and trying your hand at portraiture to creating a powerful vision board, head down to the pop-up in Shoreditch to try something new this Christmas."

Amanda Cupples, General Manager for Northern Europe at Airbnb
From personal styling sessions to kayaking and pottery making, Airbnb Experiences are designed, curated and hosted by local experts in their field and there's no limit to what guests can do. Experiences can make people from around the world feel connected and according to Airbnb's Report on Travel and Living, 40% of Airbnb Experiences guests reported using their Experiences to spend time with friends or family.
For the first time, and just in time for Christmas, Airbnb Gift Cards are now available online and in store in the UK. This past year has seen a rapid transformation in the way we travel and the Airbnb Gift Card unlocks access to the vast collection of unique homes around the world and one-of-a-kind Experiences on the platform. Whether it's friends, family, partners, colleagues, there's an Airbnb Gift Card for everyone and they are available to purchase in Tesco and Morrisons or online at airbnb.com/giftcard.
Anyone can start their Experience Hosting journey at: airbnb.co.uk/host/experiences
---
'Jamii Christmas Experience Store'
188 Shoreditch High Street, London, E1 6HU
27 November – 19 December, 2021
All Experiences in this press release are intended purely to inspire and illustrate. Airbnb does not recommend or endorse these Experiences or any other Experiences on the platform.
This press release encourages safe and responsible travel. Local and international travel requirements, as well as health guidelines, continue to change quickly. Check local restrictions at home and in your destination before booking a trip on Airbnb.
About Jamii
Launched in 2016 by female founder Khalia Ismain and meaning "community" in Swahili, Jamii is the home for Black creators and makers.
A discovery platform for British brands on the up. A discount card when you join our community. Cause it feels good backing people – as good as up to 40% off.
We want to introduce you to the small businesses who know what you need. And dedicate their days to getting it to your door. White rum from Moses for Friday night celebrations. Shampoo from someone who's spent every Sunday braiding. T-Shirts printed with "Plantain" (no matter if you say it plant-ain or plant-in).
Everyday products and just-because gifts. All delivered with that extra buzz you get from buying Black and British. With Jamii your options are plentiful with over 250 small British makers just a click away.