"Airbnb Experiences is going to be a fantastic way to reach a whole load of people and keeping these fantastic crafts alive. It's the start of endless possibilities and a great way to make a real connection with nature and our surroundings."
For JoJo, one of the few remaining clog makers in the UK, woodworking has been in her life for as long as she remembers, "I've always been surrounded by crafts and people making things, my dad is a woodworker and so I learnt from him." Spoon carving was her main passion up until her early 20s and she explains how, as a child, she once burnt her mouth on a metal spoon at her grandparents house because she was used to only using wooden spoons.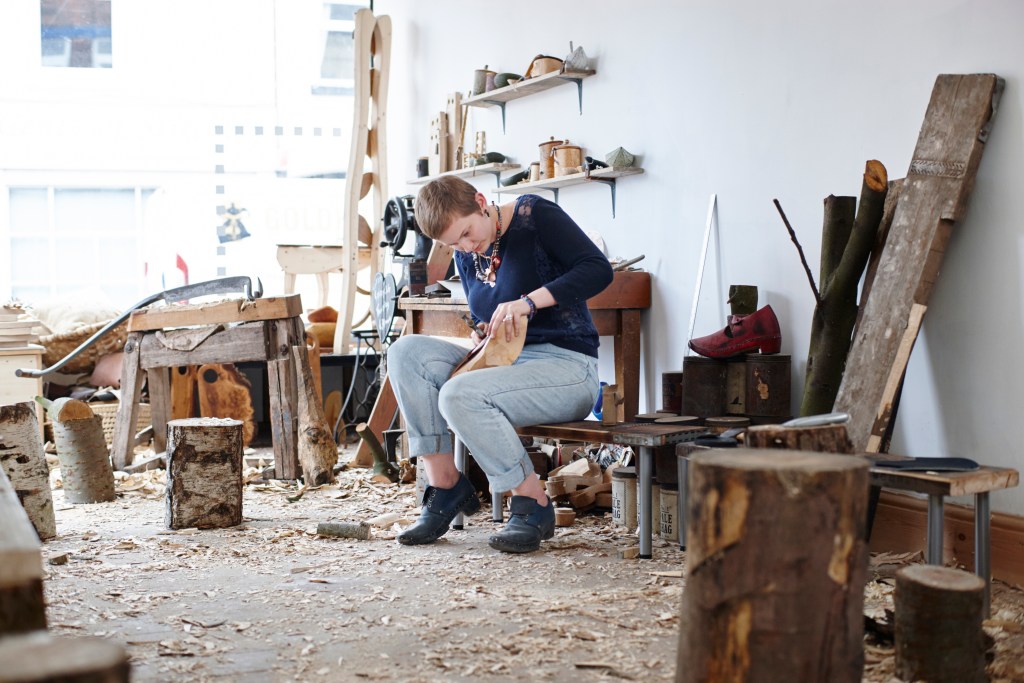 After mastering the craft of spoon making, JoJo was looking for a new challenge.
Clog making is a really exciting and complex craft, and as I'm one of three practitioners of this sort of clog in the UK, there is a lot of potential to do interesting things with it.
In her Birmingham studio, JoJo carves the soles of her clogs, specifically made to measure to her customer's foot and focuses on making "creative, innovative designs that have never been done before."
Spoon making however is her lifelong love and she told us why she wants to share the skill with others, "they're endlessly amazing, something that you will use everyday in your home and you get a fantastic feeling from using something that you've made yourself." She explains that it is a craft that is "accessible for beginners" as you "don't need a whole workshop, you don't need a bench, you don't need dozens of tools, you just need a knife and a bit of fresh wood."
The Airbnb x Heritage Crafts Association workshops are available to book via this link: http://abnb.co/uk–craft
For all UK Experiences, click here. If you're interested in hosting an Experience, you can submit your idea here.
The Airbnb Press Room is aimed at journalists. All Experiences referenced on the Airbnb Press Room are intended purely to inspire and illustrate. Airbnb does not recommend or endorse specific Experiences on the Airbnb platform.
Composer : Theodore Elwell 'Climbing Ivy"