Winchester "Pigsty" topples Greek cave to be named Airbnb's most wishlisted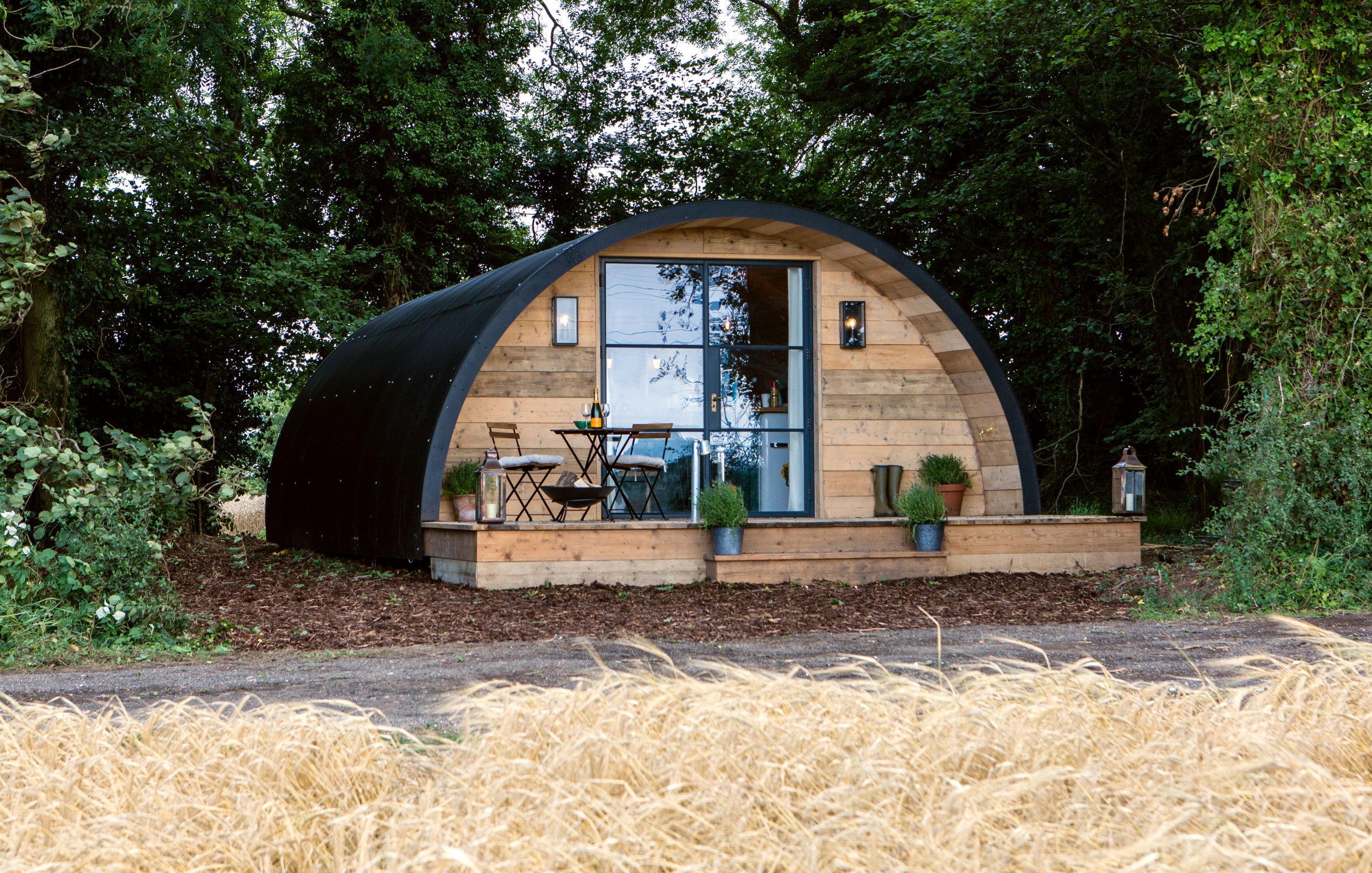 Airbnb's top 21 most wishlisted homes by Brits for 2021 are all situated in the UK
"The Pigsty" near Winchester tops the list, in striking contrast to previous years
List shows rising popularity of rural retreats, including cabins and farm stays
Prospective Hosts in the areas can learn more about how much they could earn through the What's My Place Worth tool
Airbnb today announces its top 21 most wishlisted homes by Brits for 2021, in which a luxury "Pigsty" listing has cleaned up, stealing the top spot from the more exotic Greek cave in 2020 and the far flung Balian treehouse in 2019.*
After a tumultuous year, Brits' approach to travel has certainly changed, as the homes most frequently saved on the site have taken a definite turn closer to home.
From a stunning farmstay with countryside views in Pembroke and a luxury cabin hidden in the Gwent hills, to a unique pond cabin in Abergele and a cosy farm stay on a Kent lake, Brits are looking to Mother Nature for their post-lockdown getaways – with rural retreats dominating this year's most wishlisted on Airbnb.
Prospective Hosts in these areas can learn more about how much they could earn by sharing their space on Airbnb through the What's My Place Worth tool. The interactive tool computes the estimated income based on geography, type of listing, and also uses prior Airbnb booking data in the area. For more information, visit Airbnb.com/host.
The Top 21 Most Wishlisted Homes for Brits in 2021 are:
An Airbnb spokesperson said: "With so many of us set to staycation in the UK this year, there's more opportunity than ever before for Brits to capitalise on increased demand and turn their homes into income engines.
"The pandemic has prompted a fundamental shift in travel and a realignment of what's most important to us as human beings. As we prepare to be able to travel once again, where previously, our Most Wishlisted homes have been dominated by far-flung and exotic destinations, this year it's all about the rural retreats to explore on domestic shores."
Naomi, Airbnb Superhost at "The Pigsty" said: "I list "The Pigsty" with my husband Sam, who works on the pig farm that has been in our family for generations. We started hosting on Airbnb in late 2019 and we've honestly never looked back, especially during this past year when places like ours have been in such high demand.
"We've created Winchester's first luxury woodland hideaway and have had so many great reviews already. The most rewarding part of Hosting on Airbnb – when restrictions allow, of course – is meeting and welcoming new guests to our beautiful farm and being able to earn extra money through sharing our space."
---
The Airbnb Press Room is aimed at journalists. All Homes and Experiences referenced on the Airbnb Press Room are intended purely to inspire and illustrate. Airbnb does not recommend or endorse specific Home listings or any other Homes or Experiences on the Airbnb platform.
*Most wishlisted homes for Brits between 1 January 2021 – 1 March 2021, 1 January 2020 – 1 March 2020 and 1 January 2019 – 1 March 2019
About Airbnb
Airbnb was born in 2007 when two Hosts welcomed three guests to their San Francisco home, and has since grown to 4 million Hosts who have welcomed over 800 million guest arrivals in almost every country across the globe. Every day, Hosts offer one-of-a-kind stays and unique Experiences that make it possible for guests to experience the world in a more authentic, connected way.