Mumsnet and Gransnet Team up with Airbnb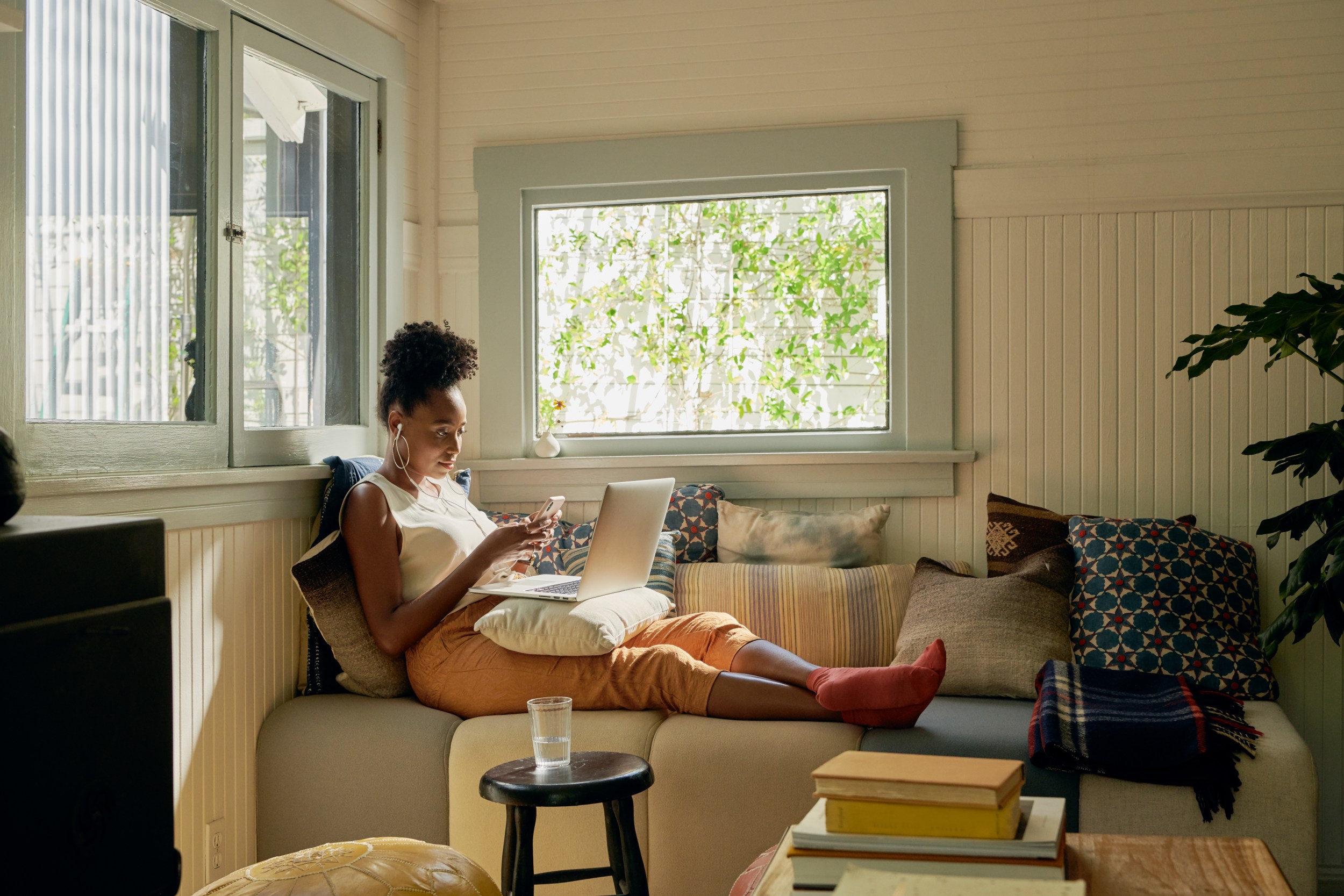 Mumsnet and Gransnet, the UK's leading networks for parents and grandparents, have teamed up with Airbnb to bring the benefits of Hosting to their communities
With a simplified onboarding process, Airbnb has made it easy for anyone who wants to host and take advantage of the travel recovery
Half of new listings that were both activated and booked in early 2021 got a reservation request within four days and last summer, Hosts in the UK earned more than £225 million*
Mumsnet and Gransnet, the UK's leading networks for parents and grandparents, with information, support and advice have teamed up with Airbnb to bring the benefits of Hosting to their parent and grandparent communities.
We are experiencing a travel rebound unlike anything we have seen before. It's never been better for those interested in hosting to consider sharing their space while they go on holiday to help cover the cost of the trip. Whether it's helping to fund a longer maternity leave or an early retirement, Hosts on Airbnb are creating valuable additional income streams for themselves and their communities.
Hosts on Airbnb can provide families around the world with accommodations that keep the youngest and oldest members comfortable and entertained while on holiday. 55% of Hosts on Airbnb are female*, and for many Hosts, like Jane from Mumsnet HQ who is a mum to a toddler and soon-to-be mum to a newborn, Hosting on Airbnb has allowed for financial peace of mind. Jane first started Hosting on Airbnb in 2018 when her family bought their house in Leyton. While they immediately did some upgrading and decorating, they still needed a few years of saving under their belt before bigger changes could be made.
Hosting on Airbnb allowed us to make some extra money when we weren't at home. My husband and I are both from Ireland and we spend a lot of time back in Dublin at Christmas and in the summer, so we were delighted to be able to benefit from this financially. And with my maternity leave starting in October, knowing that we will be Hosting is extra peace of mind financially.
Airbnb has made it easier for anyone who wants to take advantage of the coming travel recovery by Hosting, with a brand new onboarding process that has been simplified from dozens of steps to just 10. Half of new listings that were both activated and booked in early 2021 got a reservation request within four days and last summer, Hosts in the UK earned more than £225 million, with the average Host earning nearly £1,000*. Prospective Hosts in the UK can learn more about how much they could earn by sharing their space on Airbnb through the What's My Place Worth tool.**
Alongside useful tips on Hosting, Mumsnet and Gransnet have also each launched competitions to win a £50 Airbnb coupon and a professional photoshoot of their space worth up to £250, if they list their property on the Airbnb platform.
---
This press release encourages safe and responsible travel. Local and international travel requirements, as well as health guidelines, continue to change quickly. Check local restrictions at home and in your destination before booking a trip on Airbnb.
*Total and median UK host earnings for June 1 2020 – August 31 2020, converted from USD on 9 March 2021
**The What's My Place Worth tool computes the estimated income through inputs for geography, type of listing and space and factors in prior Airbnb booking data in the area. We make a few simple assumptions and calculations to determine your earnings:
If you have an entire place, we assume you can host four guests. If you're listing a private room, we count that as two guests, and for a shared room, just one guest. You can change your selections in the drop-down menu any time.
We take the median nightly price (before expenses, fees and taxes) based on booking data in your area from the last 12 months.
We then multiply that price by the total number of occupied nights to get the monthly earnings estimate. To estimate the number of nights that you might host, we look at how often others in your area are hosting.
Keep in mind, these are just estimates. How much you actually earn depends on a number of other factors such as your availability, price, acceptance and cancellation rates, any legal restrictions, and demand in your area.