New study: £133m risk to Scottish tourism as councils implement short-term
Key Takeaways
Potential for a £133 million hit to the Scottish tourism economy and loss of 7,000 jobs as new rules are implemented by councils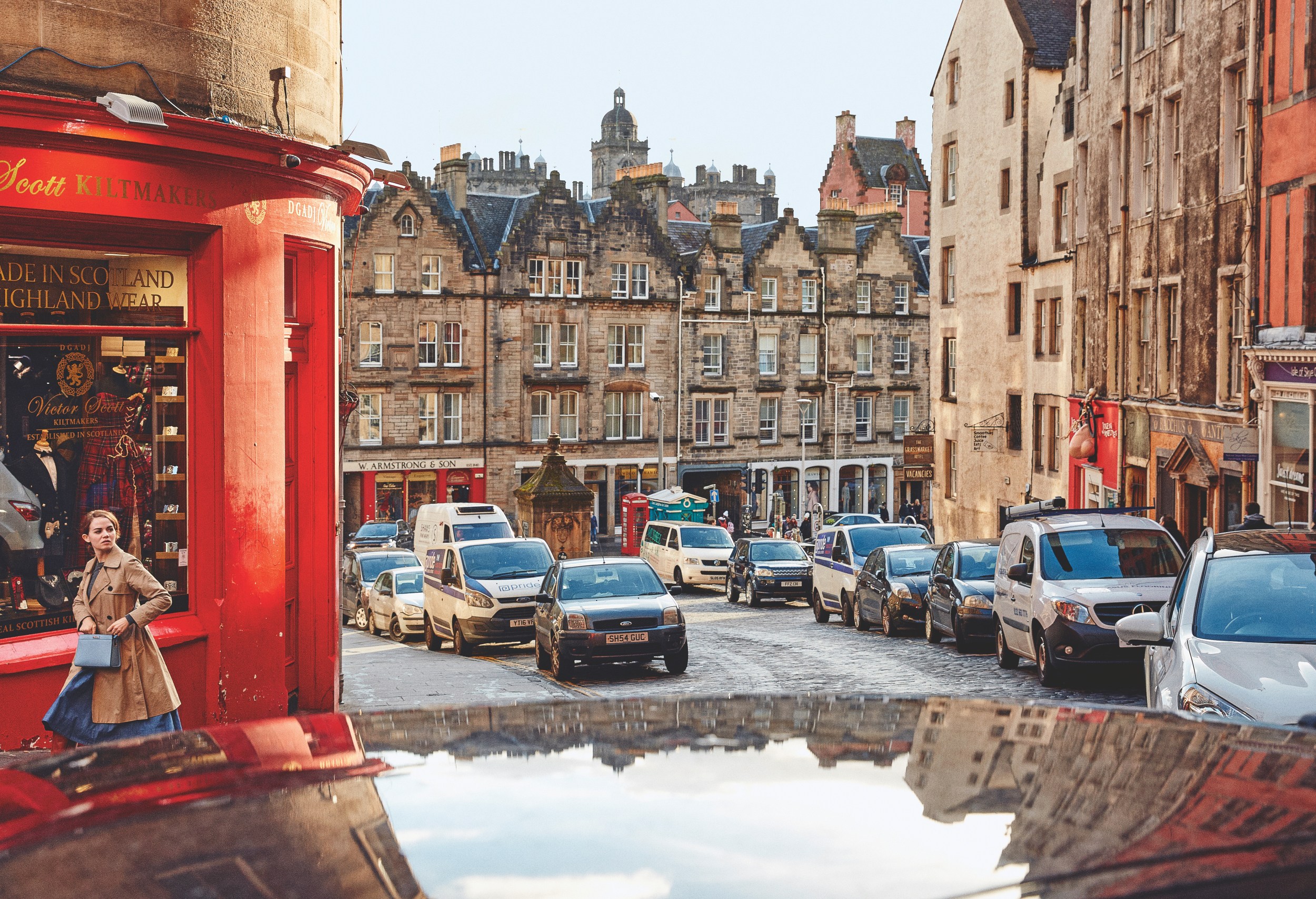 Key Takeaways
Potential for a £133 million hit to the Scottish tourism economy and loss of 7,000 jobs as new rules are implemented by councils
A new study by BiGGAR Economics, commissioned by Airbnb, has highlighted the potential for a £133 million hit to the Scottish tourism economy and loss of 7,000 jobs, if local authorities pursue costly and complex versions of local rules.
The Licensing Order introduced by the Scottish Government requires all short-term let operators – regardless of the type of space being shared and for how long – to apply for a licence from their local authority from the 1st of October and renew this at regular intervals.The rules are now set to be implemented by local authorities and can be limited to the mandatory requirements set by the Scottish government, such as personal information and health and safety certificates, or they can be made more stringent.
Local authorities now also have the power to introduce 'control areas' where short-term lets will only be allowed in someone's primary residence, otherwise planning permission will be required. The City of Edinburgh approved plans to be designated as a control area in February 2022 and plans are underway to introduce this status in Badenoch and Strathspey too.
According to analysis by BiGGAR Economics, the choices made by councils for implementing new rules will have a knock-on effect for their local tourism economy and could create disproportionate barriers to entry for casual homesharers.
The typical Host in Scotland on Airbnb shares their entire home for fewer than three nights a month and earns less than £6,000 for the year. A new survey* of Scottish Hosts by Airbnb found that the cost of living crisis is driving people to become more reliant on their income from Airbnb. Nearly half of Hosts across Scotland say hosting has helped them to afford the rising cost of living, and over a third say the additional income helps them make ends meet.
A scenario where local authorities implement the legal requirements but avoid adding further red tape could see a potential hit of £32 million to the tourism economy and a loss of nearly 2,000 jobs across Scotland. A middle scenario could see a £71 million potential hit and a loss of nearly 4,000 jobs and the most severe could see a £133 million potential hit to the Scottish tourism economy and loss of more than 7,000 jobs.
Amanda Cupples, General Manager for the UK and Northern Europe, Airbnb, said, "Whilst the Scottish government has set the national baseline for rules, local authorities now face a choice in how complicated and costly their local systems will be. The research shows the economic risk of raising the bar too high and shutting out ordinary Scottish families from being able to benefit from tourism at a time when many are struggling with the rising cost of living."
The greatest impact of pursuing the most prohibitive local rules would be felt in economies that rely disproportionately on tourism such as the Highlands and Edinburgh. Here, the impact would be £33 million and £26 million respectively with around 1,500 jobs affected in each.
Graeme Blackett, Director of BiGGAR Economic, said, "Amid the combined economic shocks of the pandemic and the rising cost of living, our analysis reveals the potential negative economic impacts that new short-term let licensing could have. Stringent and complex licensing systems could discourage ordinary Scottish families from hosting. This diminished accommodation supply would increase prices, reducing the competitiveness of the Scottish tourism sector and crucial guest spending in beleaguered sectors like hospitality."
See the full report here.
*Based on a survey of 5,194 Hosts and 6,863 Airbnb guests booked between June 1, 2021 and Dec. 31, 2021 and surveyed between February. 17, 2022 and March 31, 2022. Margin of error under 2%.