Seniors in the UK earning almost £3,000 per year on the travel platform and also recognised as the most hospitable hosts
Seniors revealed as the fastest growing age guest group on Airbnb
Multigenerational family travel bookings are trending, with 95% growth in the past year
Seniors in the UK are earning almost £3,000 per year each by opening up their homes on Airbnb, which allows them to maintain financial resilience in later life while also building new connections, according to data from the travel platform.
With one in four older people struggling financially, Airbnb offers a valuable economic lifeline for older generations who may no longer have a regular income or are facing financial pressures, such as caring for grandchildren or paying for adequate health and social care. It also provides a vital social lifeline, helping seniors to meet new people and overcome loneliness.
Older people were found to be the fastest growing age group of hosts on Airbnb in the UK. In September 2015, there were just over 5,000 senior hosts on the platform – in only three years, this has now quadrupled to more than 22,000 in September 2018.
Airbnb's findings come at a time when the UK government has committed £98 million to a 'healthy ageing programme', designed to help older people live independently in their homes, tackle loneliness, as well as increase independence and wellbeing.
Today, senior hosts represent 15% of all hosts across the country. With an ageing population that will see one in seven people in the UK aged over 75 by 2040, the number of older hosts is expected to continue to skyrocket in the coming years.
It can be difficult at any age to make ends meet. For older people, this can be particularly challenging if they need to cover rising healthcare costs or are helping their children get on the property ladder. Opening up their homes on Airbnb allows them to easily top up their pension while also breathing new life into an old family home.
Hadi Moussa, Airbnb General Manager for Northern Europe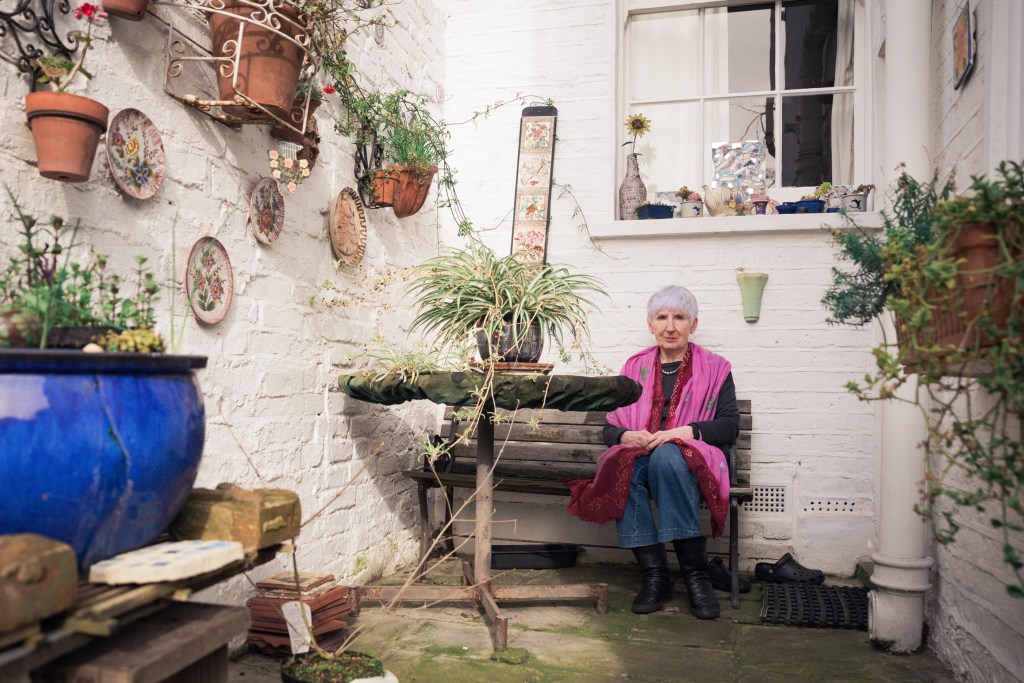 I've travelled the world in my lifetime and now hosting on Airbnb allows me to welcome the world into my own home. Not only does hosting give me the opportunity to meet guests from a such a wide range of backgrounds, but the income it generates also enables me to continue to fund my own passion for travel.
Mary Hill, Senior Host on Airbnb in London 
Older generations are also recognised as the most hospitable hosts on the platform, with 87% given five-star reviews in 2017 – a higher proportion than any other age demographic in the UK. Collectively, senior hosts welcomed over 900,000 guests in their homes in 2017, testament to the hospitality and local knowledge that older hosts can offer guests.
I first started hosting on Airbnb after hearing all the wonderful experiences my friend was having sharing her home with guests on the platform.

In the past two years, welcoming visitors has become part of my everyday life. I like to treat my guests like family and make them feel at home, whether that's sharing ideas for local restaurants or showing them the sights in the region. I see myself as a proud ambassador for Edinburgh and Scotland, giving my guests a taste of the best local culture.
Richard Munro, Senior Host on Airbnb in Edinburgh
Seniors are also at the forefront of a growing trend in Airbnb bookings: multi-generational family travel, where the booking guest is a senior and is traveling with children or an infant. In contrast to other accommodation options, Airbnb homes often provide amenities that make them ideal for family getaways: kitchens, shared dining spaces, and individual bedrooms and bathrooms. This is an accelerating trend on Airbnb with multigenerational family travel bookings among Brits having grown 95% in the past year alone.