Rotaro Launches Sustainable Fashion Experiences On Airbnb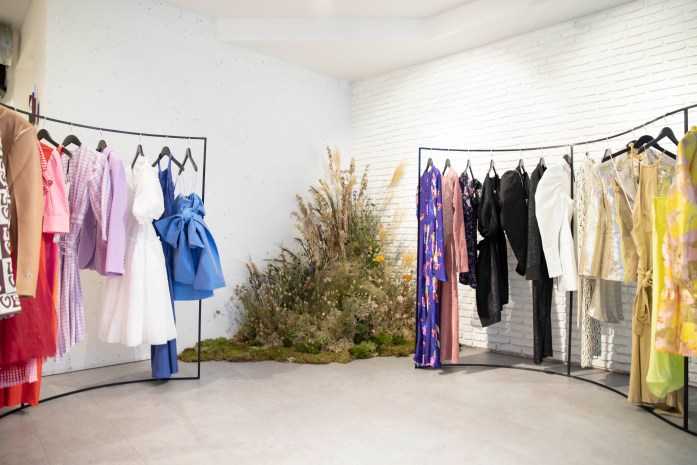 With Brits spending £2.7bn on single-use fashion in summer 2019,* digital clothing rental platform, Rotaro teams up with Airbnb this summer to launch a series of sustainable fashion Social Impact Experiences at a pop-up store in Carnaby Street, London – with all proceeds going to Protect Earth.
Focusing on sustainability, curation and community, the cult fashion label rental service is hosting the Experiences on Airbnb to offer sustainable styling sessions, as well as an explorative panel discussion to help guests learn how to consume fashion more mindfully.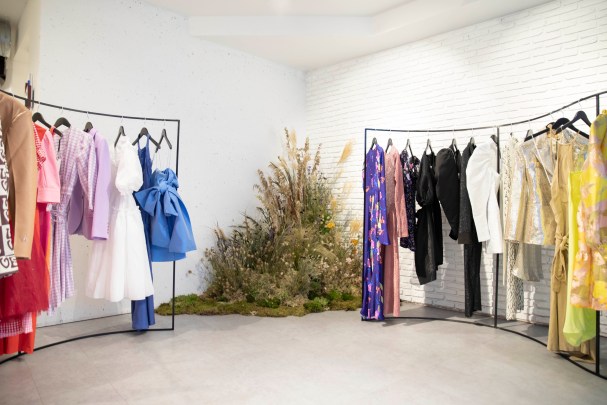 Learn To Dress Sustainably With Rotaro – available until 20th August 2021
From a sustainable summer staycation wardrobe to wedding guest personal styling, guests can book a 1-2-1 sustainable styling Experience with Georgie Hyatt, Co-Founder of Rotaro. The Experience enables guests to gain exclusive access to the sustainable fashion company founder and her insider knowledge, guiding guests on their sustainable fashion journey. Learn how to restyle outfits, discover your personal style, explore new brands, and rent staycation or wedding guest outfits.
Learn Sustainable Fashion From Experts – 21st July 2021
During this in-store Experience, guests will listen to a panel of industry experts give their thoughts and tips on how to dress sustainably. Thought leader panellists include Josephine Phillips (founder of sewing & repairs app, SOJO), Ngoni Chikwenengere (We Are Kin) and other sustainable thought leaders. The panel will be moderated by Rotaro co-founder Georgie Hyatt and Hannah Phang of Futerra, a sustainable consultancy.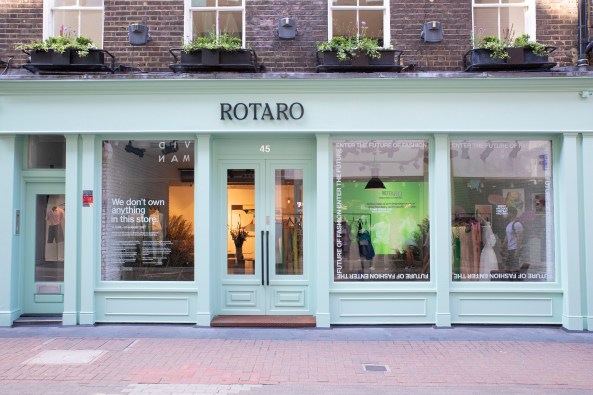 The sustainable fashion Experiences will be hosted at Rotaro's newly launched zero-waste pop-up "Store of the Future". They are £15 per guest, with all proceeds going to Protect Earth, a reforestation charity which aims to plant as many trees as possible in the UK to help mitigate the climate crisis.
Social Impact Experiences like the Rotaro sustainable fashion Experiences provide Airbnb Hosts with a platform to raise funds and awareness for a non-profit organisation in a whole new way**.
"Our mission with Rotaro is to help people experiment with fashion more mindfully, and reduce planetary waste. With so many single-use outfits being bought around holidays and weddings, it felt natural to work with Airbnb to encourage guests, when travelling, to dress more sustainably. Rental is a way for people to get access to beautifully made, designer pieces for a fraction of the price, and help them make more sustainable fashion choices when on holiday or for special occasions."

Georgie Hyatt, Co Founder and CEO of Rotaro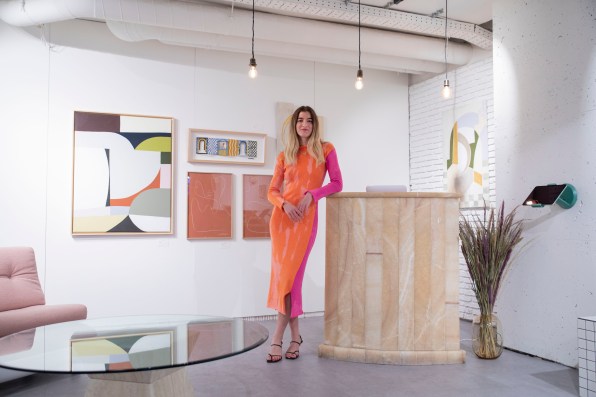 "The partial lifting of restrictions is a welcome relief to many and means that we're able to get out and about again. As we revamp our wardrobes to dress for the 'new normal', now is a great moment for us all to rethink how we style ourselves on our travels, whether that's hiking in the Highlands, celebrating a wedding in Wiltshire or glamming it up on a beach bar in the Balearics.

"The launch of this series of sustainable fashion Social Impact Experiences by Rotaro on Airbnb, helps to raise awareness of how we can all work together to reduce waste, while also joining a community of well-dressed travellers who share the same values."

Amanda Cupples, General Manager for Northern Europe at Airbnb
From personal styling sessions to kayaking and pottery making, Airbnb Experiences are designed, curated and hosted by local experts in their field and there's no limit to what guests can do. Experiences can make people from around the world feel connected and according to Airbnb's latest Report on Travel and Living, two in five Airbnb Experiences guests in 2020 reported using their Experiences to spend time with friends or family.
Start your Experience Hosting journey at: airbnb.co.uk/host/experiences
---
* https://www.barnardos.org.uk/news/barnardos-calls-people-think-pre-loved-buying-new-clothes
**Eligibility criteria and terms apply to hosting Social Impact Experiences, find out more here.
Rotaro Summer pop-up – "Store of the Future"
45 Carnaby Street, London, W1F 9PP
14th June – 20th August, 2021
---
About Airbnb
Airbnb was born in 2007 when two Hosts welcomed three guests to their San Francisco home, and has since grown to 4 million Hosts who have welcomed more than 900 million guest arrivals in almost every country across the globe. Every day, Hosts offer one-of-a-kind stays and unique Experiences that make it possible for guests to experience the world in a more authentic, connected way.
This press release encourages safe and responsible travel. Local and international travel requirements, as well as health guidelines, continue to change quickly. Check local restrictions at home and in your destination before booking a trip on Airbnb.