Song contest sends international interest in Liverpool skyrocketing
Key Takeaways
Searches for Liverpool hit all-time high on day of song contest announcement; more than Berlin, Miami and Tokyo
Key Takeaways
Searches for Liverpool hit all-time high on day of song contest announcement; more than Berlin, Miami and Tokyo
Hosting major events can bring dramatic benefits and Liverpool is just the latest example. International interest in the city has skyrocketed as it looks forward to welcoming thousands of fans from across the globe to celebrate the biggest night in the music calendar.
New data from Airbnb shows a significant increase in searches on the platform for Liverpool since the city was announced as host of the contest in place of Ukraine. Between October and December last year, searches for Liverpool were more than 20 times higher than they were for the same period the year before1.
In fact, on 7th October 2022, the day that Liverpool was announced as host, searches for Liverpool on Airbnb were the highest they have ever been. Liverpool was the 14th most searched city in the world on that day, beating out cities like Miami, Berlin, Tokyo and Mexico City.
With the song contest being held in the UK for the first time in 25 years, it comes as no surprise that guests from the UK were the number one searchers, but guests from all over Europe and even further afield were also looking to explore the legendary music city.
Excluding UK, the top 10 search origin countries2:
Spain
Ireland
Germany
United States
France
Australia
Netherlands
Israel
Sweden
Finland
With tens of thousands of visitors expected to visit Liverpool in May, the influx of guests to the city presents a real economic opportunity for Liverpudlians. By sharing space in their homes over the course of the contest, those in the Liverpool city region can earn some additional income – much needed as living costs continue to rise.
They can also provide affordable accommodation and an authentic local experience to incoming guests, with the average price per person of a booked stay on Airbnb during the contest final just over £653.
Last month, Airbnb also offered a £50 travel coupon to anybody that hosts their first Airbnb guest in a private room in Liverpool during dates of the contest (9-13 May).
Julia Lopez, Tourism Minister said:
"Next month the eyes of the world will be on Liverpool for the Eurovision Song Contest. The competition will see thousands flock to the city for a celebration of Ukrainian culture as we are united in music. It's great to see so many people from across the globe are interested in coming to the city and that so many Liverpudlians are going to open their doors to welcome them."
Amanda Cupples, General Manager for Northern Europe at Airbnb said:
"As Liverpool gets ready to welcome one of the world's most iconic music events, it is fantastic to see such increased interest in the city from guests all over the world. Liverpool is an incredible city, with so much culture, history and character to offer. We are proud to work with cities hosting major events, helping them to show off their unique local areas to the world, and enabling communities and families to benefit from incoming guests keen to experience local hospitality."
Chris Brown, Director of Marketing Liverpool, said:
"These are incredible statistics that demonstrate not only the international pulling power of the Eurovision brand but also that of Liverpool. We cannot wait to welcome visitors from across the world to our city in May and give them a brilliant experience. We have also been delighted to have worked closely in partnership with the Airbnb team to open up additional opportunities for hosts to provide more availability for the many visitors who want to be in Liverpool for Eurovision."
From spare rooms to barges, lofts to townhouses, Liverpudlian Hosts have so much to offer. Here is a selection of 2022's most wishlisted homes in Liverpool: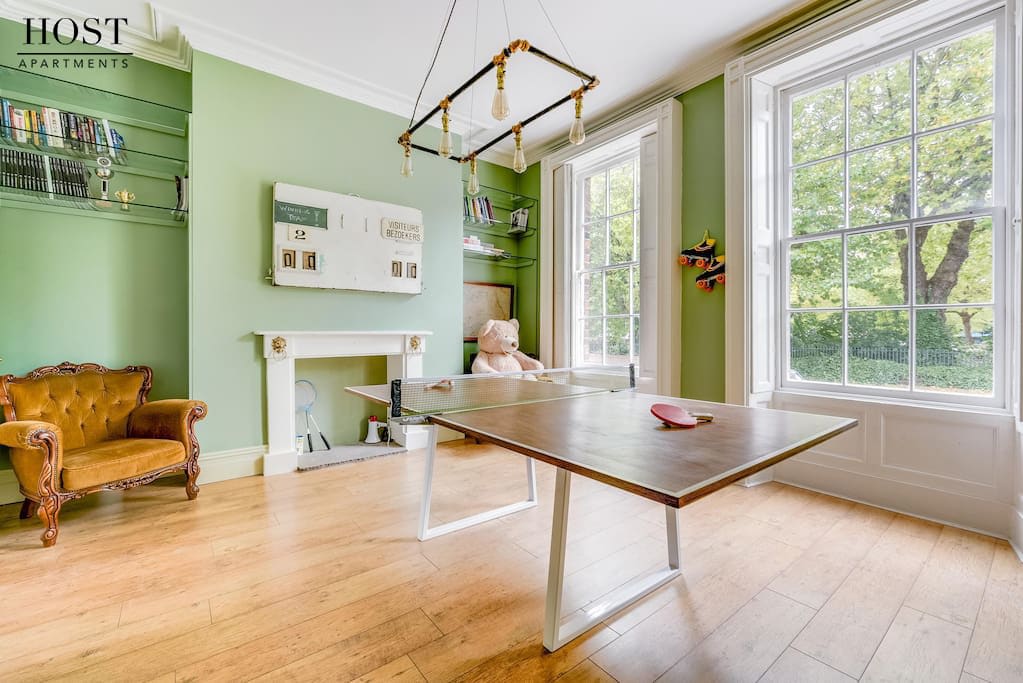 All listings included in this press release are intended to inspire and illustrate. Airbnb does not endorse or promote these listings or any other accommodations or experiences on the platform.