Disability advocate, and TV presenter, Sophie Morgan lists beautiful home with accessibility features on Airbnb
Key Takeaways
Disability advocate and TV presenter, Sophie Morgan, lists her home with accessibility features on Airbnb as part of newly launched Adapted Category
Adapted is a new category added to Airbnb as part of the 2022 Winter Release, which features homes adapted for wheelchair access
Sophie shares three tips for anyone who wants to make their space more accessible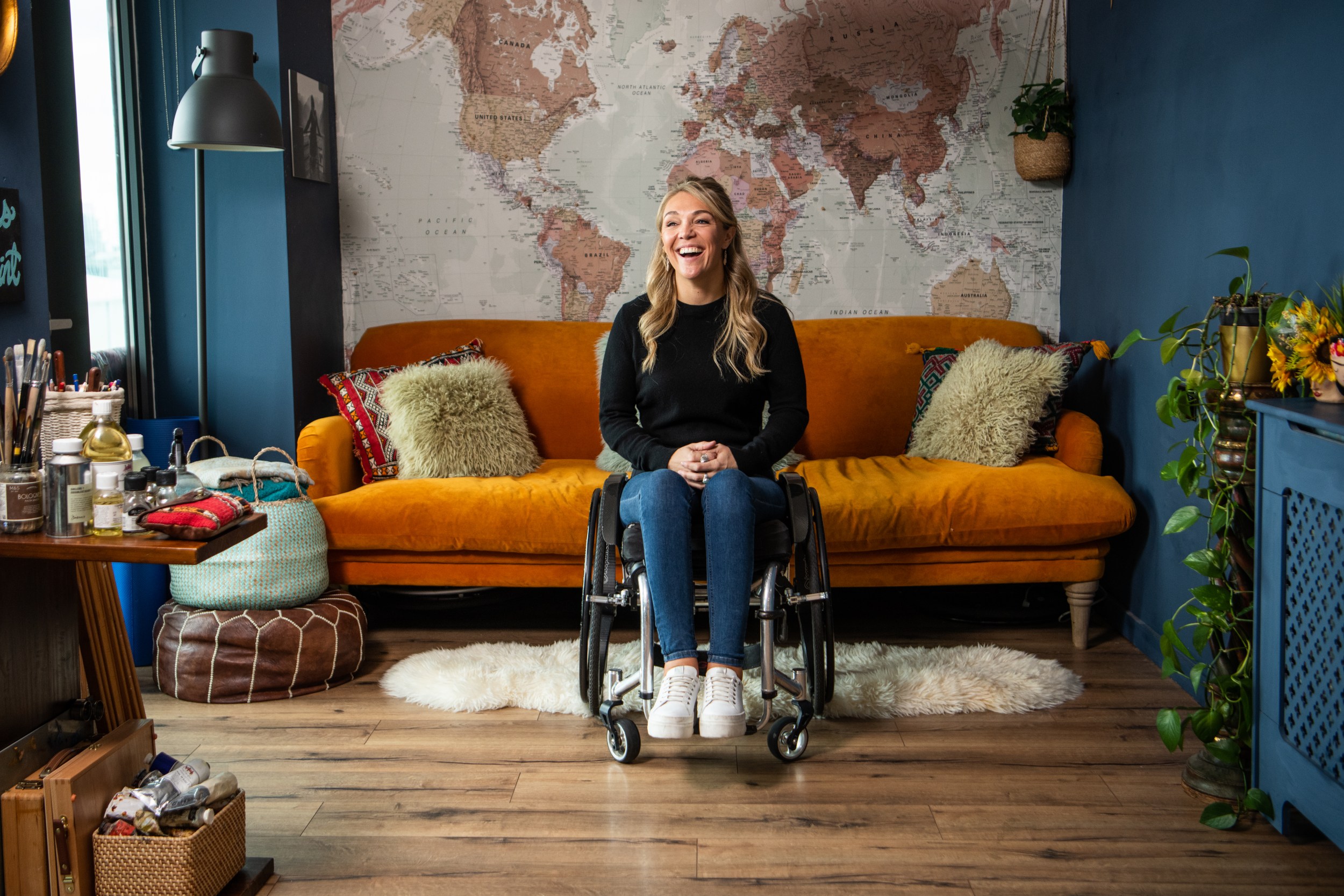 Key Takeaways
Disability advocate and TV presenter, Sophie Morgan, lists her home with accessibility features on Airbnb as part of newly launched Adapted Category
Adapted is a new category added to Airbnb as part of the 2022 Winter Release, which features homes adapted for wheelchair access
Sophie shares three tips for anyone who wants to make their space more accessible
This International Day of Disabled Persons (3 December), Disability advocate and TV presenter, Sophie Morgan, joins hundreds of other Hosts in the newly launched Adapted Category, listing her own home with accessibility features in London for others to enjoy whenever she is away travelling.
Sophie's home is part of Airbnb's Adapted Category, which features homes specifically adapted for wheelchair access, with verified step-free paths into the home, bedroom and bathroom, as well as additional accessibility features. Through a unique partnership with Matterport, a leader in 3D space capture, all homes will also undergo 3D mapping to help confirm that they meet these mobility parameters.
"I've been a wheelchair user for about 19 years now. The world isn't designed for people with disabilities, but travelling is 100% still worth it," said Sophie Morgan, who has just started hosting on Airbnb. "Inclusion when you travel impacts how you feel on another level. I've worked really hard to make my home accessible for me, and I know that it would also be great for so many other people—especially those with disabilities—so I really want to share it. Hosting on Airbnb is also a great way to earn some extra money while I'm on holiday or away for work.
From the bright bedroom to the cosy yet spacious living room, Sophie has gone one step further with her home so it's completely accessible for her needs while also being beautiful and modern. Sophie said, "one of my favourite things about my home is my accessible bathroom as it's so gorgeous yet practical. This is part of the reason why I wanted to become an Airbnb Host as I want to share that bathroom with other wheelchair users."
Adapted is a new category added to Airbnb as part of the 2022 Winter Release, which features homes adapted for wheelchair access. All listings are verified manually using a full 3D scan and listed with photographs of accessibility features so guests can verify whether it will meet their needs. The Adapted Category is a build on last year's launch of Accessibility Review, which ensures that all accessibility features are accurate. This industry-leading review approach is achieved by Hosts simply submitting photos of their accessibility features, which are then manually reviewed by a specialised team of Airbnb agents. To date, we have confirmed the accuracy of over 160,000 accessibility features in over 100,000 homes (1) around the world. By the end of the year, we'll have 1,000 listings in the Adapted Category. A wishlist of some Adapted homes around the world can be found here.
Hundreds of thousands of Airbnb guests globally require spaces with accessibility features, and it is simple for Hosts and prospective Hosts to support guests with mobility needs.
Sophie has three tips for anyone who wants to make their space more accessible:
Communicate well with your guests and be open to answering specific questions about your place.
Share as many photographs as you can of the space, including detailed descriptions of accessibility features.
Provide additional information about the location of your listing, like recommendations for accessible restaurants and attractions in the area. All this information makes a world of difference.
The typical Host in the UK earned almost £6,000 last year (2), and more than £3,500 on average during this past summer, while total Host earnings globally increased by 30% in Q3 compared to the same time last year (3).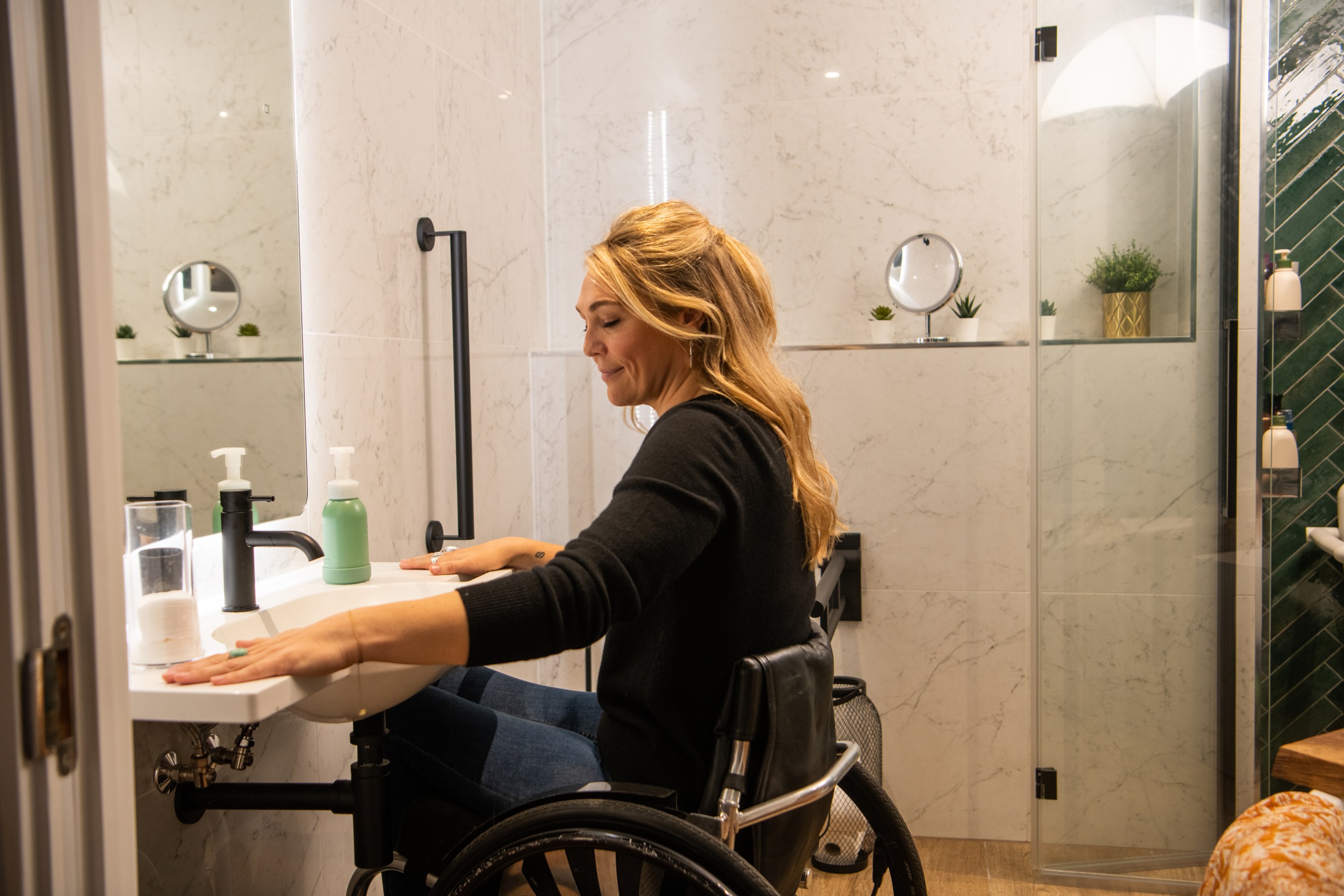 Amanda Cupples, General Manager for Northern Europe at Airbnb, said: "We are committed to making it easier for people with disabilities and other accessibility needs to travel freely. The launch of the new Adapted Category on Airbnb is another step in our mission to inspire guests with mobility needs to travel, and easily find and book incredible spaces, just like Sophie's home in London."
Anyone can start their journey to Hosting today. Learn more about hosting guests with accessibility needs here. Prospective Hosts can learn about how much they could earn by sharing their space on Airbnb through the What's My Place Worth tool. The interactive tool computes the estimated income based on geography, type of listing, and also uses prior Airbnb booking data in the area.
For more information, visit Airbnb.com/host.