Tennis Star Katie Boulter: from Her Home-Away-from-Home on Airbnb
As the world's most prestigious tennis tournament comes to a close at the end of week, we've been speaking to British tennis star Katie Boulter from her home-from-home that she'd booked on Airbnb for the tournament.
How do you like to relax after a long day of training or competing?
I love to chill out as much as possible after a long day of training. If I'm in London, I'll maybe go and grab some dinner with friends or watch a series at home. When I'm on the road playing tournaments, I'll try to find a really nice, spacious Airbnb where I can fully relax and make myself at home.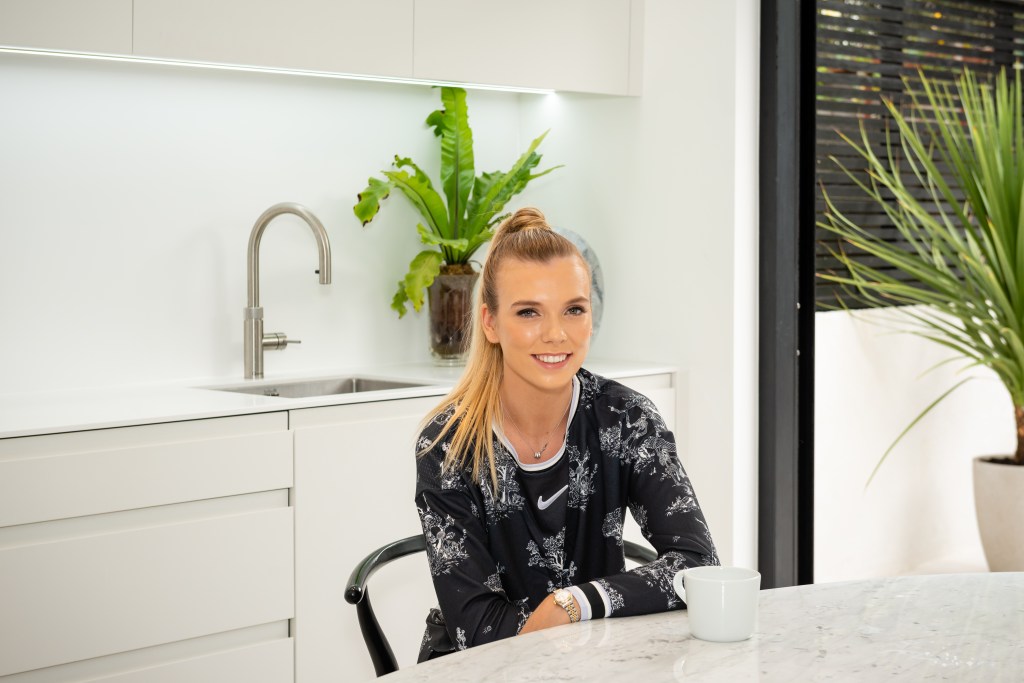 What does your morning routine look like before a match?
It totally depends on what time of day that I'm playing. If it's later in the day, I'll try and sleep in the morning and relax as much as possible. I normally get on site pretty early, as you never know exactly what is going to happen with other matches, and then I try to keep myself occupied before I go out and play.
You're a rising tennis star, how do you deal with the pressure of competing?
To be honest, I relish the pressure. I love being out there and competing, and think I play my best tennis in that kind of environment. I've had to learn to use pressure to my advantage but I've managed to do that over the past year, and have had some of my best wins to date because of it.
"When I'm on the road playing tournaments, I'll try to find a really nice, spacious Airbnb where I can fully relax and make myself at home."
Where do you want to see your career going in the next five years?
I try not to look too far ahead and just take each day and each match as it comes. I'll definitely sit down with my team at the end of the year and reassess where I'm at, but I prefer to focus on the process as opposed to my ranking.
When did you first start playing tennis, do you have any advice for young people who aspire to follow in your footsteps?
Tennis has always been in my family so I've played for as long as I can remember. In terms of my advice for young people, first and foremost the key is to just go out and enjoy it! I'd love to see more and more young people playing tennis, it's something I'm really passionate about.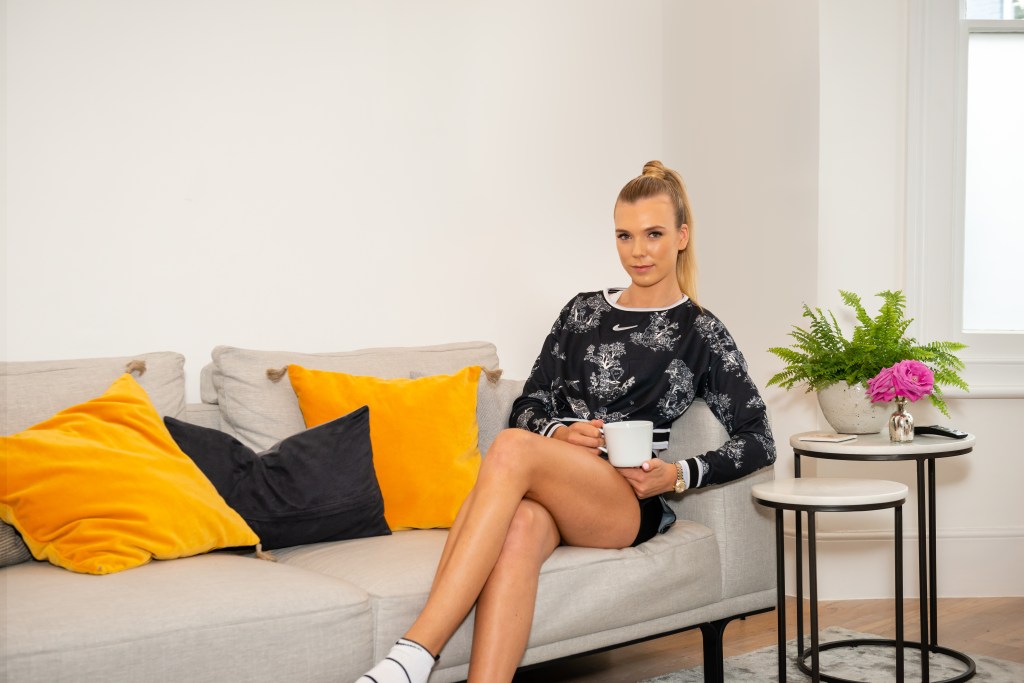 Is there a particular player you'd love to compete with, or play alongside?
It's a fairly obvious answer, but I can't look past Serena Williams and Roger Federer. They are two icons of the game and players I have looked up to from a young age. I was fortunate enough to share the court with both of them at the Hopman Cup in Perth at the start of this year.
What do you do to unwind, do you have any other hobbies aside from tennis?
Leicester City are a big passion of mine so I always try to get to a few games when I'm back home. I'm also into my fashion and music so will try to attend events as well when it fits in with my schedule. I think it's great to have a balance so that when it comes to training and playing tournaments, I'm fully refreshed and focused.
Who or what is your inspiration?
I have two; one is my grandpa, he's been one of my biggest motivations since I was very young. The other is just to inspire the next generation of players – there is nothing more satisfying than that.
The Airbnb Press Room is aimed at journalists. All Homes and Experiences referenced on the Airbnb Press Room are intended purely to inspire and illustrate. Airbnb does not recommend or endorse specific Home listings or any other Homes or Experiences on the Airbnb platform.