Hosts Offer Monthly Discounts, Enabling Brits to Work from Anywhere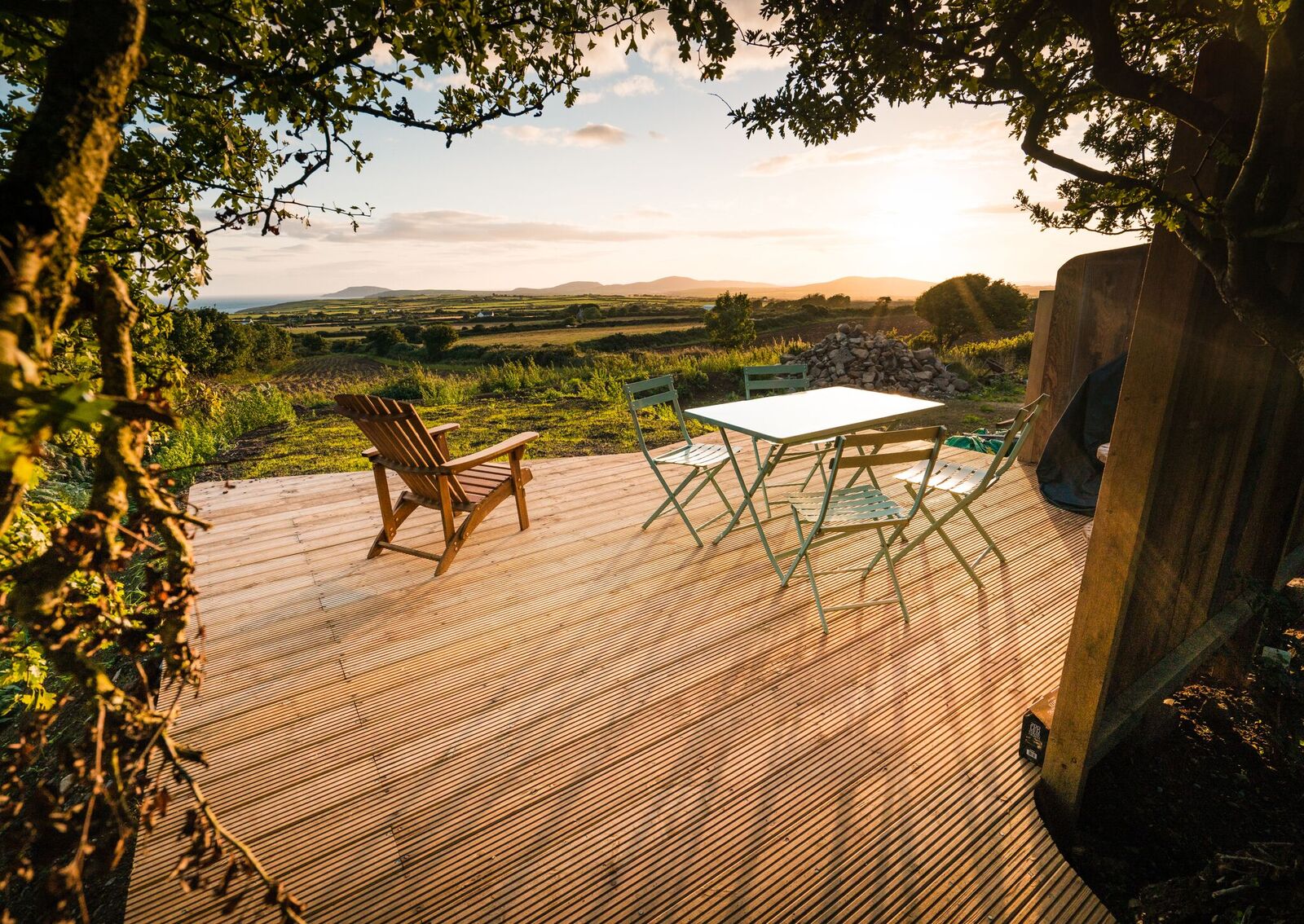 As most British office workers remain at home, hosts on Airbnb are offering the opportunity to work anywhere this winter by giving discounts on monthly stays
Homes include this city apartment in Lisbon with a 76% monthly discount and these converted stables in East Sussex with a 53% discount 
Over half (51%) of UK office workers have thought about living elsewhere during or post-lockdown  
Algarve, Sicily, Tenerife and Lisbon are among the top 10 European destinations searched for by Brits last month
Although many offices around the UK remain closed, Brits don't have to spend the winter months working and living from the same home. With over half (51%) of UK office workers thinking about living elsewhere during or post-lockdown, hosts on Airbnb are embracing this growing trend by offering discounts on monthly stays across the platform, giving guests the chance to become digital nomads this winter, by living and working from anywhere.*
From a modern city apartment in Lisbon offering a 76% monthly discount, to a bright and charming flat in Nice** at almost half the typical monthly cost, Brits are using Airbnb to seize the opportunity of living anywhere and working remotely – all for an affordable price. Examples of homes with monthly discounts can be found below:
For Brits who are looking for a change of scenery but prefer to stay local, here are some examples of rural monthly-discount stays in the UK.
After months of travel restrictions, Brits are hankering for longer trips; of those who have gone on holiday since lockdown lifted, a third (33%) extended their trip** so that they could stay longer and work remotely from the location.
With winter fast approaching, some Brits are using the opportunity to live and work in warmer climes, with destinations such as Algarve, Sicily, Tenerife and Lisbon featuring in Airbnb's top searched for destinations by Brits last month. The full list of European destinations can be found below:
The Top 10 European Destinations Searched for by Brits on Airbnb in September:
Algarve
Sicily
Tenerife
Lisbon
Rome
Corfu
Paris
Athens
Sardinia
Crete
A wish list of examples of monthly-discount stays in each of the top 10 European destinations can be found here.
The platform facilitates the lifestyle I love. I'm able to travel to new places, make friends all over the world but also save money.

Prior to working remotely, I was living in London full-time with expensive rent and travelling less. Now, my partner Chris and I are working from Porto, but I've also spent time in Lisbon and the south previously – it's a beautiful country all year round! When booking an Airbnb, I always make sure I have the same filters selected – WiFi is of course the top priority.

Samantha Scott, Operations Manager at a marketing agency
One of Samantha's favourite listings to work remotely from is this spacious loft apartment in Valencia, Spain.
Research from Airbnb reveals that Samantha is not alone; Brits want to stay in homes with amenities that create a home away from home, complete with WiFi, laptop-friendly workspaces and productive surroundings.
According to Airbnb data, 65% of amenity searches on the platform were for homes with WiFi in September, while searches for homes with WiFi increased by 10% compared to September 2019, showing the importance of connectivity when looking for a place to work remotely.
The pandemic has prompted a real shift in consumer behaviour towards travel, and part of this change has been to normalise the idea of working from anywhere. As businesses have adjusted to remote working, many of the barriers to remote working have been swept away and people are embracing the idea that they can live and work anywhere.

We're seeing growing interest among our guests in amenities that facilitate remote working, as they seek to take advantage of their newfound freedom. There are also an increasing number of hosts who are using the flexibility afforded by the platform to cater for and encourage longer stays.

Emmanuel Marill, Regional Director Europe, Middle East and Africa
Below is a range of 'Work From Home' wish lists with examples of homes for those looking to work remotely from a home on Airbnb across the UK:
---
*For monthly discounts, the booking dates must be a minimum of 28 days. Hosts on Airbnb set their own prices
**Based on booking dates from 18 January 2021 – 18 February 2021
***OnePoll surveyed 2000 office workers in the UK from 22nd September 2020 and 28th September 2020. The survey was conducted online using panel members who are credited to participate in surveys.
****Based on search data from British users on Airbnb throughout September 2020

All homes in this press release are intended purely to inspire and illustrate. Airbnb does not recommend or endorse these listings or any other homes on the platform.