Airbnb Contributed RM3 Billion to Malaysian Economy in 2018
Airbnb welcomed more than 3.25 million guests in the past year in Malaysia, and now has 53,000 listings nationwide
Malaysia is Airbnb's fastest growing country in Southeast Asia for second consecutive year
Airbnb, the world's leading end-to-end hospitality company, today announced that its host and guest community generated approximately RM3 billion in estimated direct economic impact in Malaysia in 2018[1].
Airbnb welcomed more than 3.25 million guests in Malaysia over the past twelve months (1 July 2018 – 1 July 2019), marking a significant 73% jump year-over-year. There are now over 53,000 listings in Malaysia on Airbnb, and Malaysia continues to be the fastest growing country for Airbnb in Southeast Asia for the second year running.
According to new survey findings and an analysis of internal data released today, Airbnb's host and guest community generated over USD$100 billion in estimated direct economic impact across 30 countries in 2018. Importantly, Airbnb's community-based model means this significant economic impact is shared by local families, businesses and communities across Malaysia, including places that have traditionally missed out.
Much of Airbnb's growth in Malaysia is powered by travellers increasingly seeking more local, unique and authentic experiences. In 2018, the number of Airbnb guest arrivals visiting off-the-beaten path destinations in Malaysia grew by 98% year-on-year and some areas with the fastest growth included:
Sibu – 290%
Semporna – 290%
Alor Setar – 214%
Tanjung Tokong – 177%
"The Airbnb community of hosts and guests makes a large and increasingly important contribution to Malaysia's economy. As our community of hosts and hospitality entrepreneurs grows, it generates more economic opportunities for local businesses and communities all across Malaysia. We are dedicated to growing tourism responsibly and sustainably, and we are committed to working with local authorities and destination marketing organisations in Malaysia to get it right," said Airbnb's General Manager for Southeast Asia, Hong Kong and Taiwan Mike Orgill.
Airbnb's rapid growth in Malaysia has also been fuelled by big events such as Hari Raya, as well as the growth of new host and guest communities. Within the first two weeks of the Hari Raya period this year (26 May to 9 June 2019), approximately 9,700 Airbnb hosts welcomed over 197,000 guests from all around the world, earning almost RM27.6million in the process.
Today, senior hosts are Airbnb's fastest growing host demographic in Malaysia. In 2018 alone, seniors in Malaysia aged 60 and above earned almost RM9 million from hosting approximately 50,000 guests on Airbnb — an incredible 84% year-over-year increase in guest arrivals hosted by senior hosts.
"The silver economy is growing because people recognise the increasing need to create and support initiatives that support successful aging. Having spent a large part of their lives working to pay the bills and support their families, retired seniors are excited to explore a new phase of life. They're stepping out of their comfort zones, pursuing new and interesting hobbies, and discovering meaningful ways to connect with and contribute to their local communities. Airbnb provides seniors with important supplemental income and an opportunity to interact with new people from diverse countries and backgrounds," shared Orgill.
Recently, Airbnb also conducted a survey with over 2,000 Malaysian hosts and guests who shared that[2]:
Half of all Airbnb hosts say hosting has helped them afford their homes, and 40% say Airbnb provides supplementary income that they rely on to make ends meet.
45% of guest spending took place in the local neighbourhoods where they stayed.
66% of hosts started hosting their properties via Airbnb versus other platforms.
Around the world,
Almost 85% of Airbnb hosts say they recommend local restaurants and cafes to guests.
62% of guests say the environmental benefits of home sharing matters in their decision to use Airbnb.
95% of guests say the security of payment matters in their decision to use Airbnb.
70% of guests say wanting to explore a specific neighborhood matters in their decision to use Airbnb.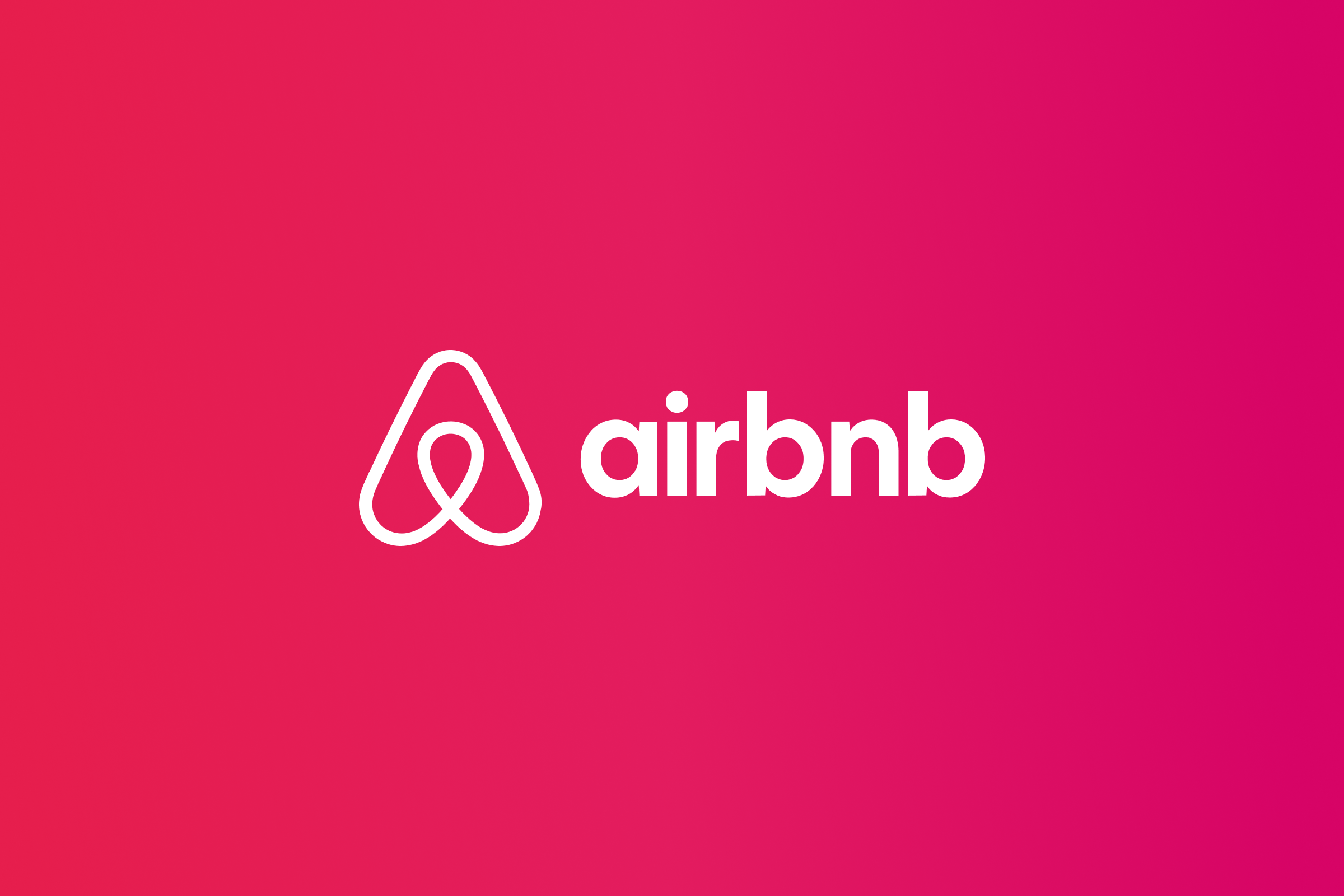 Airbnb Menyumbang RM3 Bilion ke Ekonomi Malaysia Pada Tahun 2018
Airbnb telah menerima lebih 3.25 juta tetamu pada tahun lalu di Malaysia, dan kini mempunyai 53,000 senarai kediaman di seluruh negara
Malaysia merupakan pasaran Airbnb yang berkembang paling pesat di Asia Tenggara buat tahun kedua berturut-turut
Syarikat hospitaliti terkemuka di dunia, Airbnb, hari ini mengumumkan bahawa komuniti hos dan tetamu Airbnb telah menjana kira-kira RM3 bilion dalam anggaran jumlah impak langsung ekonomi di Malaysia pada tahun 2018[1].
Airbnb telah menerima lebih daripada 3.25 juta tetamu di Malaysia dalam tempoh 12 bulan yang lalu (1 Julai 2018 – 1 Julai 2019), sekaligus mencatatkan peningkatan 73% dari tahun ke tahun. Kini, terdapat lebih 53,000 senarai kediaman Airbnb di Malaysia dan Malaysia terus menjadi pasaran yang berkembang paling pesat untuk Airbnb di Asia Tenggara buat tahun kedua berturut-turut.
Menurut data syarikat serta hasil kaji selidik global baharu yang dikeluarkan hari ini, komuniti hos dan tetamu Airbnb telah menjana lebih USD$100 bilion dalam anggaranjumlah impak langsung ekonomi di 30 negara pada tahun 2018. Lebih penting lagi, model Airbnb yang berasaskan komuniti bermaksud impak ekonomi yang signifikan ini dikongsi dalam kalangan keluarga, perniagaan dan komuniti setempat di seluruh Malaysia, termasuk tempat-tempat yang biasanya ketinggalan.
Sebahagian besar pertumbuhan Airbnb di Malaysia dijana oleh pelancong yang semakin menginginkan pengalaman yang lebih bersifat tempatan, unik dan autentik. Pada tahun 2018, bilangan ketibaan tetamu Airbnb yang berkunjung ke destinasi yang kurang diketahui di Malaysia telah meningkat 98% dari tahun ke tahun. Beberapa kawasan yang menyaksikan pertumbuhan terpantas termasuk:
Sibu – 290%
Semporna – 290%
Alor Setar – 214%
Tanjung Tokong – 177%
"Komuniti hos dan tetamu Airbnb memberikan sumbangan yang besar dan semakin penting kepada ekonomi Malaysia. Pertumbuhan dan perkembangan komuniti hos dan usahawan hospitaliti telah menjana lebih banyak peluang ekonomi kepada perniagaan dan komuniti setempat di seluruh Malaysia. Kami berdedikasi untuk memajukan pelancongan secara bertanggungjawab dan lestari. Di samping itu, kami juga berazam untuk bekerjasama dengan pihak berkuasa tempatan dan organisasi pemasaran destinasi di Malaysia untuk mencapai matlamat tersebut," demikian kata Pengurus Besar Airbnb Asia Tenggara, Hong Kong dan Taiwan, Mike Orgill.
Pertumbuhan pesat Airbnb di Malaysia juga dijana oleh pelbagai perayaan penting seperti Hari Raya, serta pertumbuhan komuniti hos dan tetamu yang baharu. Dalam dua minggu pertama tempoh Hari Raya tahun ini (26 Mei hingga 9 Jun 2019), kira-kira 9,700 hos Airbnb telah menerima lebih 197,000 tetamu dari seluruh dunia, sekaligus mendapat hampir RM27.6 juta dalam proses tersebut.
Hari ini, hos warga emas Airbnb merupakan demografi hos yang bertumbuh paling pesat di Malaysia. Pada tahun 2018 sahaja, warga emas di Malaysia yang berumur 60 tahun dan ke atas mendapat hampir RM9 juta daripada kira-kira 50,000 tetamu melalui Airbnb – bersamaan dengan peningkatan 84% dari tahun ke tahun dalam ketibaan tetamu yang disambut oleh hos warga emas.
"Ekonomi warga emas sedang berkembang pesat, kerana kita sedar adanya keperluan lebih tinggi untuk mencipta serta menyokong inisiatif yang menyokong proses penuaan. Setelah menghabiskan sebahagian besar kehidupan mereka untuk membayar bil dan menyokong keluarga, warga emas yang sudah bersara teruja untuk meneroka fasa hidup baharu. Mereka melangkah keluar dari zon keselesaan mereka untuk mengejar hobi baharu yang menarik, di samping meneroka cara yang bermakna untuk berhubung dan menyumbang kepada komuniti setempat. Airbnb membekalkan warga emas dengan pendapatan tambahan yang penting, serta peluang untuk berinteraksi dengan kenalan-kenalan baharu dari negara dan latar belakang yang berlainan," tambah Orgill.
Baru-baru ini, Airbnb juga menjalankan kaji selidik ke atas lebih 2,000 hos dan tetamu dari Malaysia, yang berkongsi bahawa[2]:
Separuh daripada semua hos Airbnb menyatakan khidmat mereka sebagai hos airbnb telah membantu mereka untuk memiliki rumah, manakala 40% daripada mereka menyatakan Airbnb membekalkan pendapatan tambahan yang penting bagi mereka untuk memenuhi tuntutan kehidupan.
45% daripada perbelanjaan tetamu dilakukan di kawasan kejiranan di mana mereka menginap.
66% daripada jumlah hos mula menyewakan hartanah mereka melalui Airbnb berbanding dengan platform lain.
Di seluruh dunia,
Hampir 85% daripada jumlah hos Airbnb menyatakan mereka mengesyorkan restoran dan kafe tempatan kepada tetamu.
62% daripada jumlah tetamu menyatakan manfaat persekitaran dari segi perkongsian rumah menentukan keputusan mereka untuk menggunakan Airbnb.
95% daripada jumlah tetamu menyatakan keselamatan dari segi pembayaran menentukan keputusan mereka untuk menggunakan Airbnb.
70% daripada jumlah tetamu menyatakan keinginan mereka untuk meneroka perkara-perkara tertentu di kawasan kejiranan menentukan keputusan mereka untuk menggunakan Airbnb.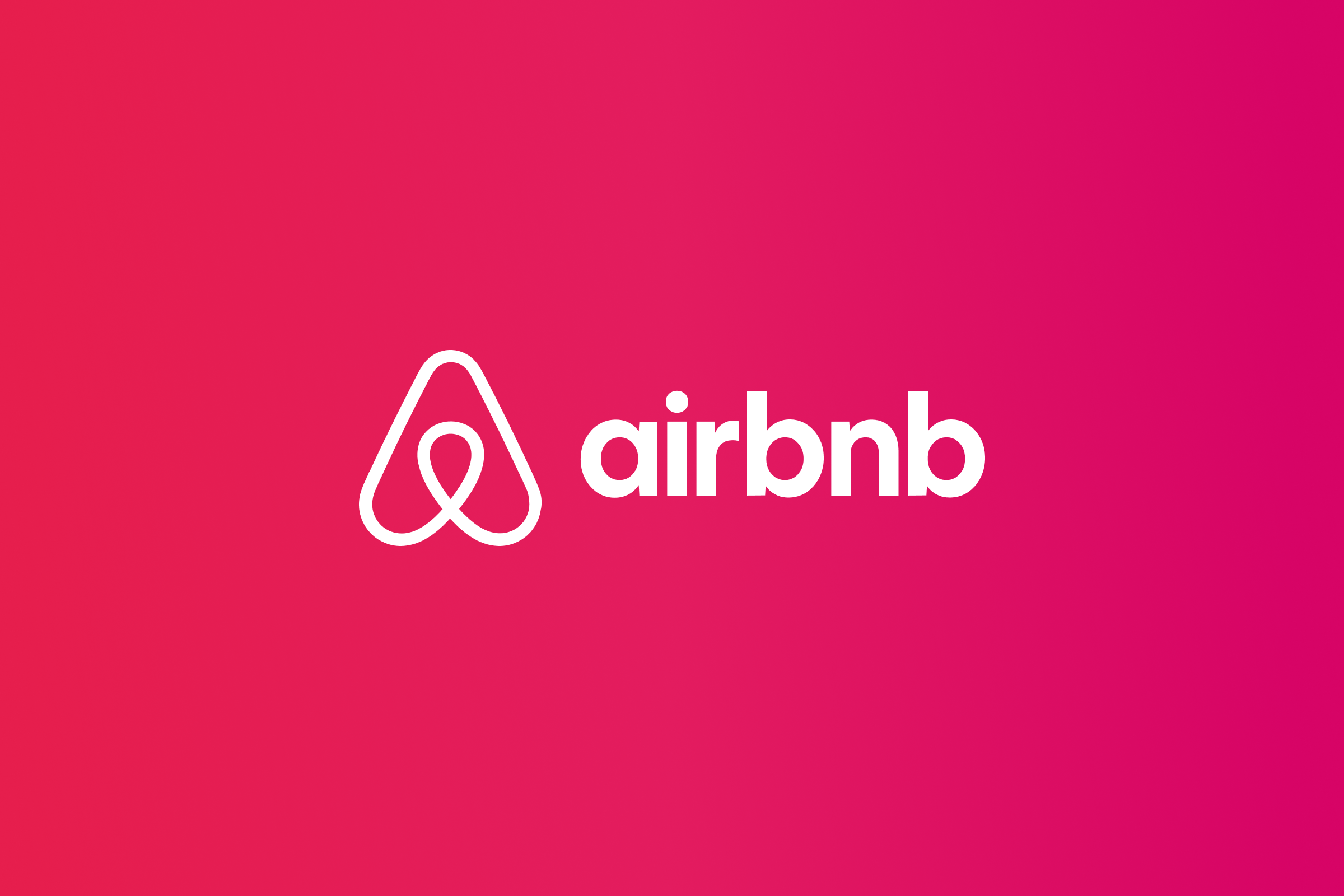 爱彼迎在2018年为马来西亚经济贡献了30亿令吉
去年,Airbnb在大马接待了超过325万名游客,在全国各地拥有5万3千个房源
马来西亚连续第二年成为Airbnb在东南亚增长最快的市场
全球领先的端到端住宿服务公司Airbnb今日宣布其东道主和客户社区在2018年在马来西亚产生了约30亿令吉的估计直接经济影响[1]。
大马在过去的12个月(2018年7月1日至2019年7月1日)内已接待超过325万名游客,同比增长高达73%。大马连续第二年成为Airbnb在东南亚增长最快的市场。Airbnb现在在大马拥有超过5万3千房源。
根据内部数据和今日发布的全新全球调查结果,Airbnb的房东与房客社群于。调查还发现,Airbnb的房东与房客社群于2018年在30个国家产生了超过1000亿美元的估计直接经济影响。 重要的是,Airbnb以社群为基础的模式意味着大马的当地家庭、企业和社群,包括传统上遗漏的地方,都可共享这一重大的经济影响。
Airbnb在大马的大部分增长都是由越来越多寻求更本土、更独特和更真实体验的旅行者所驱动的。在2018年,到访大马"偏离常规"的旅游目的地的Airbnb入住房客人数同比增长了98%,其中一些增长最快的地区包括:
诗巫 – 290%
仙本那 – 290%
亚罗士打 – 214%
丹绒道光 – 177%
Airbnb东南亚、香港和台湾区总经理Mike Orgill表示: "Airbnb的房东与房客社群为大马的经济做出了巨大且愈发重要的贡献。随着我们的房东与住宿企业家社群的发展,它为大马各地的当地企业和社群创造了更多的经济机会。我们秉持着以负责任和可持续的方式发展旅游业的理念,致力于与大马的地方当局以及旅游目的地营销组织通力合作以实现目标。"
开斋节等的大节日也帮助推进了Airbnb在大马的快速增长,还有新房东与房客社区的增长。在今年的开斋节期间的首两周(2019年5月26日至6月9日),约有9千7百名Airbnb房东接待了来自世界各地的19万7千多名游客,在过程中挣得了近27.6百万令吉的收入。
今日,长者房东是Airbnb在大马的房东人口统计中增长最快的群体。仅在2018年,60岁及以上的大马长者就在Airbnb上接待了约5万名房客,并挣得了将近900万令吉的收入 – 由长者房东接待的入住房客人数同比增长高达84%。
Orgill表示:"银发经济正在增长的原因是因为人们意识到越来越有需要创造和支援那些支持成功老龄化的举措。退休长者用了过去大部分的时间在努力谋求生活,赚钱养家,如今他们很兴奋能够探索生活的新阶段。他们走出了自己的舒适区,追求全新和有趣的爱好,并探索有意义的方法来与当地社群联系并为其做出贡献。Airbnb为长者们提供了重要的补充收入,还给他们提供了机会与来自不同国家和背景的人进行互动交流。"
最近,Airbnb还针对超过2千名大马房东和房客进行了一项调查,他们分享了[2]:
在所有Airbnb房东中有一半表示出租房子帮助了他们买得起房子,而40%的人则表示Airbnb提供了补充收入,帮助他们维持生计。
45%的房客的花费都是在他们所租住的当地社区。
与其他平台作对比,66%的房东一开始就是通过Airbnb出租他们的房屋。
在全球,
近85%的Airbnb房东表示他们向房客推荐当地的餐馆和咖啡馆。
62%的房客表示住宿共享的环境优势会左右他们使用Airbnb的决定。
95%的房客表示付款的安全性会左右他们使用Airbnb的决定。
70%的房客表示他们想要探索特定的社区的计划会左右他们使用Airbnb的决定。