Airbnb Empowers Travel Beyond Big Cities in Malaysia
Airbnb hosts in Sabah and Sarawak earned approximately RM1.4 million (US$346,100) in less than a week, in conjunction with the Kota Kinabalu Jazz Festival and Rainforest World Music Festival
Sibu, Sarawak and Semporna, Sabah were among the top off-the-beaten-track destinations which registered rapid growth in guest arrivals in 2018
Travel beyond big cities is on the rise, with off-the-beaten-track destinations surging in popularity on Airbnb faster than in typical urban tourism hotspots. In Malaysia, Airbnb's host community in Sabah and Sarawak collectively earned approximately RM1.4 million (US$346,100) in the span of less than a week, hosting nearly 6,800 guests in total.
This was in conjunction with the Rainforest World Music Festival held in July 2019 in Kuching, Sarawak, which saw just over 1,500 guests leading to host earnings of almost RM265,000 (US$63,780); and the Kota Kinabalu Jazz Festival in August 2019, where more than 5,000 guests brought in host earnings of nearly RM1.2 million (US$282,323).
"As the world's largest community-driven hospitality platform, Airbnb is committed to working with local governments and tourism organisations to offer a sustainable solution, helping towns and cities benefit from the influx of tourism around big events without having to invest in additional infrastructure," said Mich Goh, Head of Public Policy for Airbnb in Southeast Asia. "In preparation for Visit Malaysia 2020, we are looking to continue making travel to emerging destinations more accessible, and empowering local hospitality entrepreneurs to share their spaces and passions with guests around the world."
Beyond big cities: Spotlighting off-the-beaten track destinations
Powered by travellers increasingly seeking more local, unique and authentic experiences, the number of Airbnb guest arrivals visiting off-the-beaten path destinations in Malaysia grew by 98% year-on-year in 2018. Some areas with the fastest growth included:
Sibu, Sarawak – 290%
Semporna, Sabah – 290%
Alor Setar, Kedah – 214%
Tanjung Tokong, Penang – 177%
By helping spread tourism across Malaysia, Airbnb is bringing the economic benefits of tourism to local communities that haven't shared these benefits in the past. With up to 97 percent of the listing price going directly to Airbnb hospitality entrepreneurs and almost 50 percent of guests' spending occurring within the neighborhoods where they stay, the financial benefits of tourism can be significant for travel destinations.
"Recently, we saw the launch of Malaysia's first Airbnb Home Sharing Club by the host community in Kuala Lumpur, which allows hosts to come together to share advice and best practices, connect with other passionate hosts, support volunteer activity and advocate for fair home sharing laws. There is a growing Airbnb community in Malaysia full of passionate people who care deeply about home sharing, and we hope to eventually expand the number of home sharing clubs to represent host communities nationwide," Goh added.
In 2018, 12 million guests checked into an Airbnb listing in off-the-beaten-track destinations in APAC, an increase of 70% from 2017*. There are now almost 500,000 Airbnb listings in these destinations.
In the past year, over 250,000 guests traveled with Airbnb to big events beyond big cities across Asia Pacific, bringing approximately US$24 million in host earnings to the community in these destinations** during these events.
Note
*Based on internal Airbnb data from Jan – Dec 2018. Markets studied exclusively for this report include: Australia, New Zealand, Philippines, Malaysia, Thailand, Indonesia, Vietnam, South Korea, Hong Kong, Taiwan, Mainland China, Japan, India, Sri Lanka. Off-the-beaten-track destinations were defined using government terminology and definitions, as well as internal Airbnb data.
**Based on internal Airbnb data from Oct 2018 – Oct 2019.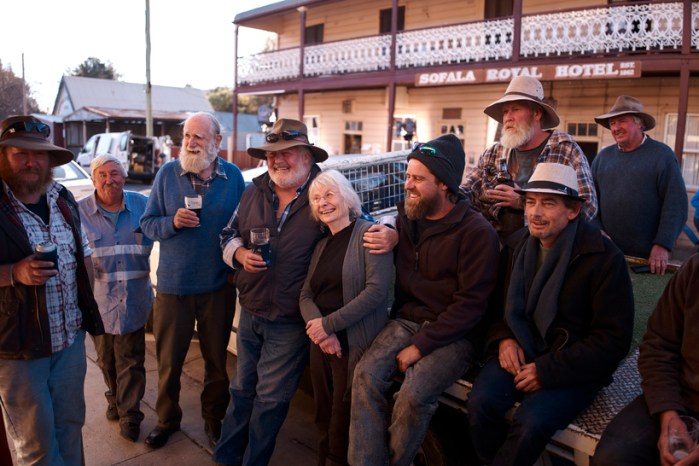 Airbnb Memperkasakan Pengembaraan Menjangkau Bandar Besar
Hos Airbnb di Sabah dan Sarawak memperolehi RM 1.4 juta kurang daripada seminggu sempena Kota Kinabalu Jazz Festival dan Rainforest World Music Festival
Sibu, Sarawak dan Semporna, Sabah antara destinasi terpencil yang meningkat pada tahun 2018
Perjalanan di luar bandar-bandar besar semakin menjadi tarikan, dengan destinasi terpencil yang kian melonjak dan popular di Airbnb lebih pantas berbanding destinasi pelancongan popular bandar biasa. Hos-hos Airbnb di Sabah dan Sarawak telah menjana lebih kurang RM 1.4 juta (US$346,100) secara kolektif dalam masa kurang dari seminggu, dengan menjadi hos kepada 6,800 tetamu.
Ini adalah bersempena dengan Rainforest World Music Festival yang dianjurkan pada Julai 2019 di Kuching, Sarawak yang menyaksikan lebih 1,500 tetamu yang menyumbang kepada pendapatan hos sehingga hampir RM 265,000 (US$63,780); dan Kota Kinabalu Jazz Festival pada Ogos 2019, di mana lebih 5,000 tetatamu menyumbang kepada pendapatan hos sehingga hampir RM 1.2 juta (US$282,323).
"Sebagai platform hospitaliti terbesar di dunia yang didorong komuniti, Airbnb komited untuk bekerjasama dengan kerajaan tempatan dan organisasi pelancongan untuk menawarkan penyelesaian yang lestari, di samping membantu pekan-pekan dan bandar-bandar mendapatkan faedah daripada kemasukan hasil pelancongan dari acara-acara yang besar tanpa perlu melabur untuk infrastruktur tambahan," ujar Mich Goh, Ketua Dasar Awam Airbnb Asia Tenggara. "Dalam persediaan buat Tahun Melawat Malaysia 2020, kami merancang untuk terus menjadikan perjalanan ke destinasi membangun lebih mudah diakses, dan memperkasakan lebih ramai usahawan hospitaliti untuk berkongsi ruang dan minat mereka bersama tetamu dari seluruh dunia."
Destinasi terpencil menjadi pilihan popular
Dikuasai oleh para pengembara yang sentiasa mencari pengalaman yang lebih asli, bersifat tempatan dan unik, angka ketibaan tetamu Airbnb di destinasi terpencil meningkat sebanyak 98% tahun-ke-tahun pada 2018. Antara destinasi terpencil dengan pertumbuhan tertinggi adalah:
Sibu, Sarawak – 290%
Semporna, Sabah – 290%
Alor Setar, Kedah – 214%
Tanjung Tokong, Penang – 177%
Dengan membantu mempertingkatkan pelancongan di serata Malaysia, Airbnb membawa faedah ekonomi hasil daripada pelancongan kepada komuniti tempatan yang tidak pernah berkongsi faedah-faedah ini di masa lalu. Dengan pendapatan sehingga 97% daripada harga penyenaraian yang diperolehi pengusaha hospitaliti Airbnb dan hampir 50% perbelanjaan tetamu yang berlaku di kawasan tempat penginapan mereka, faedah kewangan daripada pelancongan adalah signifikan kepada destinasi pelancongan.
"Baru-baru ini, kami melancarkan "Airbnb Home Sharing" yang pertama di Malaysia oleh hos komuniti di Kuala Lumpur yang membolehkan para hos untuk bersama dan berkongsi nasihat serta amalan-amalan terbaik, berhubung dengan hos-hos yang bersemangat, menyokong aktiviti kesukarelawanan dan menyokong undang-undang perkongsian rumah yang adil. Terdapat pertumbuhan komuniti Airbnb di Malaysia yang penuh dengan orang yang bersemangat yang juga prihatin terhadap perkongsian rumah, dan kami berharap untuk mengembangkan jumlah kelab perkongsian rumah untuk mewakili hos-hos komuniti serata negara," ujar Goh lagi.
Pada tahun 2018, 12 juta tetamu mendaftar masuk ke penyenaraian Airbnb di destinasi terpencil di Asia Pasifik (APAC), peningkatan sebanyak 70% berbanding 2017*. Kini terdapat hampir 500,000 penyenaraian Airbnb di destinasi-destinasi ini.
Sejak tahun lepas, lebih 250,000 tetamu mengembara dengan Airbnb ke acara besar di luar bandar-bandar besar di seluruh Asia Pasifik, membawa kira-kira USD24 juta pendapatan hos kepada komuniti kami di destinasi ini** semasa acara-acara ini.
Catatan
*Berdasarkan data dalaman Airbnb dari Jan – Dis 2018. Pasaran yang dikaji secara eksklusif untuk laporan ini termasuk: Australia, New Zealand, Filipina, Malaysia, Thailand, Indonesia, Vietnam, Korea Selatan, Hong Kong, Taiwan, Tanah Besar China, Jepun, India, Sri Lanka. Destinasi luar bandar telah ditakrifkan menggunakan istilah dan definisi kerajaan, serta data dalaman Airbnb.
**Berdasarkan data dalaman Airbnb dari Okt 2018 – Okt 2019.
爱彼迎助力马来西亚非大城市旅游业发展
在沙巴亚庇爵士音乐会和热带雨林世界音乐节举办的同时,沙巴和沙捞越的爱彼迎房东在一周内赚了大约140万(USD 346,100)。
诗巫,沙捞越和沙巴仙本那被视为热门的旅游景点也在2018有着明显旅客增长的趋势
非大城市的旅游业呈发展趋势—在爱彼迎,小众旅行地游客增长速度高于传统热门旅游城市。 在马来西亚,沙巴和砂拉越的房东在短短的一周内共同赚了大约马币140万(USD 346,100)同时接待了将近6,800位房客。
在今年7月,这可说是时机正因当时古晋沙捞越举办了热带雨林世界音乐节。 房客们接待了1,500 人的到来也助长了爱彼迎房东的收入大约马币265,000 (USD 63,780);同时沙巴在8月举办的亚庇世界音乐节也助长了爱彼迎房东的收入大约马币120万 (USD 282,323)和接待了多过5000位的房客。
爱彼迎东南亚大区公共政策主管Mich表示: 「爱彼迎是当今全球最大的社区驱动型接待平台,通过与当地政府和旅游组织合作,希望能帮助更多的创业型房东与世界各地的房客分享空间和兴趣爱好,让前往新兴目的地旅行更容易。同时也帮助市镇和城市得益于大型活动周围的旅游业涌入,而无需投资于其他基础设施。在筹备于2020的同时,我们希望继续使前往新兴目的地的旅行更加方便,并授权当地酒店业企业家与世界各地的客人分享他们的空间和热情。」
放眼大城市之外:探讨人迹罕至的目的地
在越来越多的寻求更多当地,独特和真实体验的旅行者的推动下,爱彼迎旅客到马来西亚人迹罕至的目的地旅游的人数在2018年同比增长98%。增长最快的地区也包括:
诗巫,沙捞越- 290%
仙本那,沙巴- 290%
亚罗士打,吉打-214%
丹绒道光,槟城-177%
通过帮助在马来西亚传播旅游业,爱彼迎将旅游业的经济利益带给了过去从未分享过这些利益的当地社区。在高达97%的标价也间接流向了爱彼迎的住宿企业家,而近50%的客人消费发生在他们所居住的社区内,因此旅游业的经济利益对于旅行目的地而言可能意义重大。
Mich 也提到: 「近来我们看到房东社区在吉隆坡举办了马来西亚首个Airbnb Home Sharing Club,者提供了一个平台让房东有机会聚在一起分享建议和最佳做法,与其他热情的房东建立良好关系,支持志愿者活动并倡导公平的住宿共享法律。在马来西亚,充满热情的爱彼迎社区也逐渐增加,他们非常关心住宿共享,我们希望最终能扩大住宿共享Home Sharing Club的数量,以代表全国的寄宿社区。」
在2018年,爱彼迎拥有了1200万名房客入住亚太地区小众旅行目的地的房源,与2017年相比增加了70%*。这些地方现有近50万个爱彼迎房源。
在过去的一年里,亚太地区有超过25万名房客通过爱彼迎参加了非大城市举办的大型活动,爱彼迎房东收入约2400万美元 * *。
注
*根据2018年1月至12月的爱彼迎内部数据得出。本报告专门调查研究的市场包括:澳大利亚、新西兰、菲律宾、马来西亚、泰国、印度尼西亚、越南、韩国、中国香港、中国台湾、中国大陆、日本、印度和斯里兰卡。本研究使用政府术语和定义以及爱彼迎内部数据来定义「小众旅游目的地」。
* *根据2018年10月至2019年10月的爱彼迎内部数据得出。