Airbnb Hosts in Kuala Lumpur Launch First Home Sharing Club in Malaysia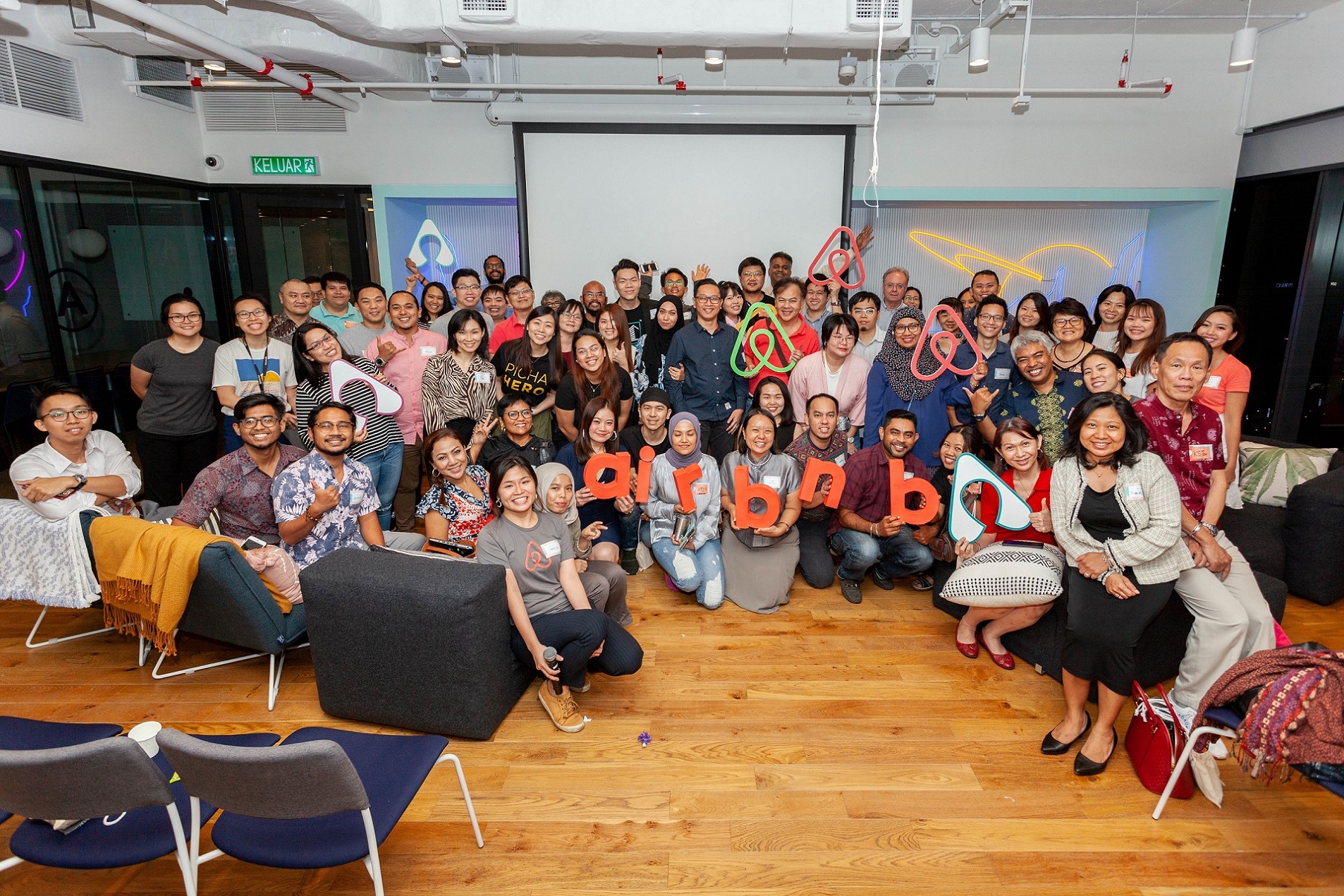 MALAYSIA – October 29, 2019 – Seventy hosts came together in Kuala Lumpur last week to launch Malaysia's first Airbnb Home Sharing Club. Hosts from all over the city gathered to celebrate this special event for the local host community, which continues to grow as over 3.2 million guests stayed in an Airbnb in Malaysia in the past year*.
During the launch, hosts were encouraged to be ambassadors for local Malaysian culture on the global stage as the country gears up for Visit Malaysia 2020, through giving back to their local communities and supporting neighbourhood groups and small businesses, as well as sharing local recommendations and responsible travel tips with guests.
There are currently over 400 Airbnb Home Sharing Clubs worldwide that are led by hosts; and allow them to come together to share advice and best practices, connect with other passionate hosts, support volunteer activity and advocate for fair home sharing laws.
"There is a growing Airbnb community in Malaysia full of passionate people who care deeply about home sharing," said Ms. Mich Goh, Head of Public Policy for Airbnb in Southeast Asia. "As the cost of living in Malaysia continues to increase, more locals are turning to Airbnb to make a little extra income and pay the mortgage or bills. We are hopeful that the government will recognise the economic benefits that home sharing brings hospitality micro-entrepreneurs and small businesses in Malaysia's community. We aim to continue working with government stakeholders to develop fair, innovative rules for home sharing that protect locals' choice to responsibly share their home while appropriately addressing local needs."
"As a local community of hosts and business owners, we are excited to be launching Airbnb's first Home Sharing Club in Malaysia. With the introduction of the club, Malaysian hosts will now be able to foster better relationships with hospitality entrepreneurs and local businesses," shared John Naden, 48, Airbnb host in Kuala Lumpur.
Airbnb host Afiza Abdul Jalil, 33, who also hosts in Kuala Lumpur, added, "Through our host community, I have met many hosts who generously shared their knowledge and experience with me. I hope this official host-led club supported by Airbnb will unite hosts as one recognized entity to encourage responsible hosting, function as a support system for existing and future hosts and promote local and less conventional forms of tourism."
*Note: Based on internal Airbnb data from July 2018 – July 2019.
Hos Airbnb di Kuala Lumpur Melancarkan Kelab Perkongsian Rumah Pertama di Malaysia
Seramai tujuh puluh hos telah berkumpul di Kuala Lumpur pada minggu lepas untuk melancarkan Kelab Perkongsian Rumah Airbnb yang pertama di Malaysia. Hos dari seluruh bandar telah berkumpul untuk meraikan acara istimewa untuk komuniti hos tempatan ini yang semakin berkembang dengan lebih 3.2 juta tetamu menginap di Airbnb di Malaysia pada tahun lepas*.
Semasa pelancaran, hos telah digalakkan untuk menjadi duta bagi budaya tempatan Malaysia pada peringkat global sebagai persediaan tahun melawat Malaysia 2020 melalui sumbangan amal kepada komuniti tempatan dan menyokong kumpulan kejiranan dan perniagaan kecil, serta berkongsi cadangan tempatan dan tip perjalanan yang bertanggungjawab bersama tetamu.
Pada masa ini terdapat lebih 400 Kelab Perkongsian Rumah Airbnb di seluruh dunia yang diketuai oleh hos; ini membolehkan mereka berkongsi nasihat dan amalan terbaik, berhubung dengan hos lain, menyokong aktiviti sukarelawan dan mendukung undang-undang perkongsian rumah yang adil.
"Komuniti Airbnb semakin berkembang di Malaysia, penuh dengan hos yang bersemangat dan amat mengambil berat tentang perkongsian rumah," kata Mich Goh, Ketua Dasar Awam untuk Airbnb di Asia Tenggara. "Memandangkan kos hidup di Malaysia terus meningkat, semakin ramai penduduk tempatan beralih kepada Airbnb untuk menjana pendapatan tambahan dan membayar gadai janji atau bil. Kami berharap kerajaan akan mengiktiraf manfaat ekonomi bahawa perkongsian rumah menghasilkan usahawan mikro hospitaliti dan perniagaan kecil dalam komuniti Malaysia. Kami bermatlamat untuk terus bekerjasama dengan pihak berkepentingan kerajaan untuk membangunkan peraturan yang adil dan inovatif yang melindungi pilihan penduduk tempatan untuk berkongsi kediaman mereka dengan bertanggungjawab sambil memenuhi keperluan orang tempatan dengan sewajarnya."
"Sebagai komuniti hos dan pemilik perniagaan tempatan, kami teruja untuk melancarkan Kelab Perkongsian Rumah pertama Airbnb di Malaysia. Dengan pelancaran kelab ini, hos di Malaysia kini akan dapat memupuk hubungan yang lebih baik dengan usahawan hospitaliti dan perniagaan tempatan," kata John Naden, 48, hos Airbnb di Kuala Lumpur.
Hos Airbnb Afiza Abdul Jalil, 33 tahun, yang juga menjadi hos di Kuala Lumpur, menambah, "Melalui komuniti hos kami, saya dapat bertemu ramai hos yang berkongsi pengetahuan dan pengalaman mereka dengan saya. Saya berharap kelab hos rasmi yang disokong oleh Airbnb ini akan menyatukan hos sebagai satu entiti yang diiktiraf untuk menggalakkan kami supaya menjadi hos yang bertanggungjawab, berfungsi sebagai sistem sokongan untuk hos sedia ada dan akan datang, dan mempromosikan pelancongan tempatan dan kurang konvensional."
*Perhatian: Berdasarkan data dalaman Airbnb dari Julai 2018 – Julai 2019.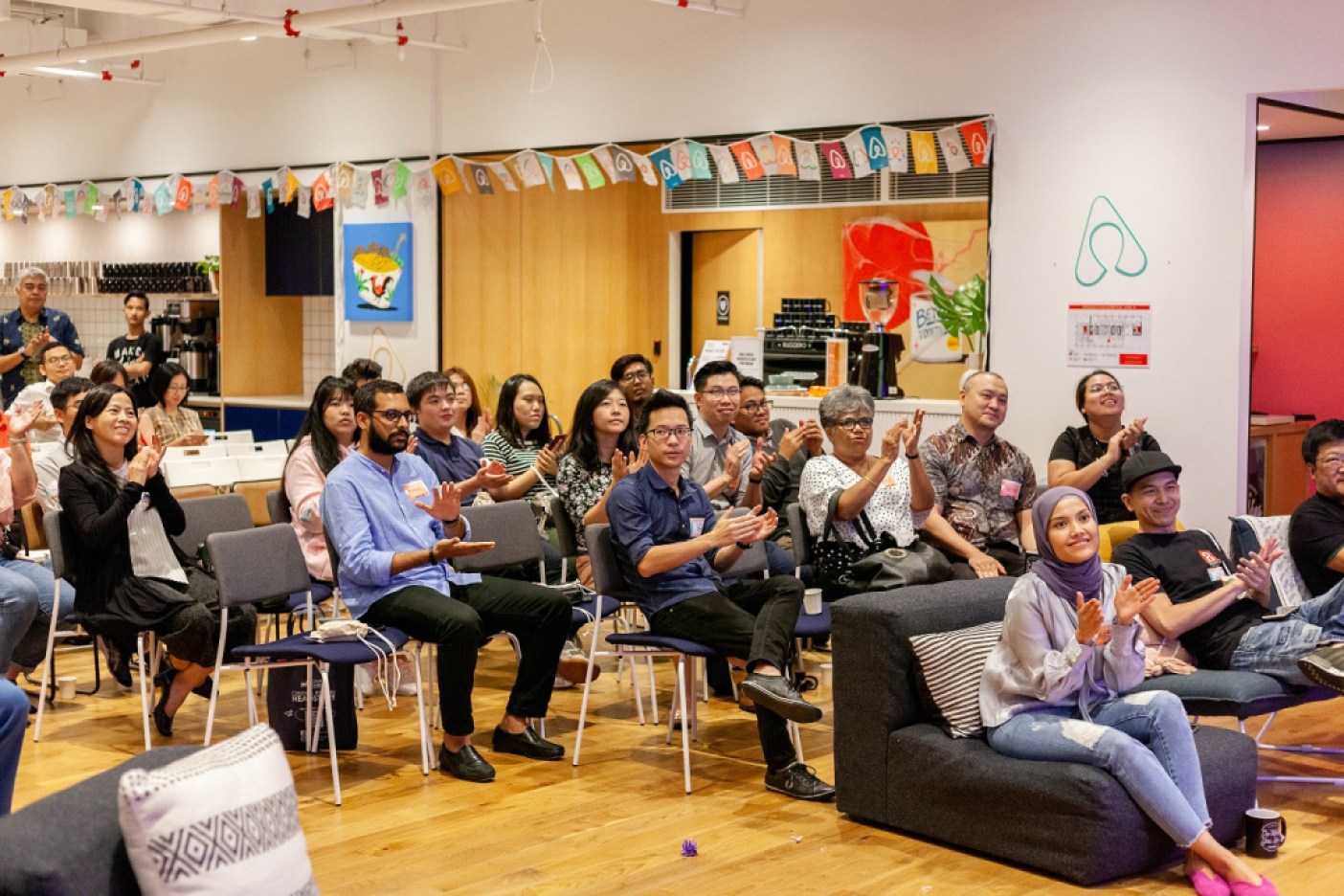 吉隆坡的爱彼迎房东成立马来西亚首家住房共享俱乐部
70位房东共聚吉隆坡,成立了马来西亚的第一家爱彼迎住房共享俱乐部。来自吉隆坡不同地区的房东齐聚一堂,庆祝当地房东社区的这一盛事。在过去一年中,马来西亚有320多万房客入住爱彼迎房源,当地房东社区的规模也在不断扩大*。
在启动大会上,我们鼓励房东回馈当地社区,支持社区团体和小企业,并与房客分享当地攻略和负责任地旅行的小窍门,从而在全球舞台上担任马来西亚的当地文化大使,同时为「2020马来西亚旅游年」做好准备。
目前,全球有超过400家由房东主导的爱彼迎住房共享俱乐部;房东们可以在一起分享建议和成功经验,与其他充满热忱的房东沟通交流,支持志愿者活动并倡导公平的房屋共享立法。
爱彼迎东南亚公共政策负责人Mich Goh女士表示: 「在马来西亚,有越来越多的爱彼迎房东满腔热情地投身于住房共享事业当中。随着马来西亚的生活成本不断上涨,越来越多的当地人加入爱彼迎,希望借此赚取一些额外收入并帮助支付按揭或其他开支。我们希望政府认识到住房共享给马来西亚住宿接待行业的小微企业主所带来的经济利益。我们的目标是继续与政府相关部门合作,制定公平、创新的房屋共享规则,保护当地人负责任地共享其住房的权利,同时适当满足当地的需求。」
「作为当地房东和从业者社区的组织,我们很高兴能在马来西亚组建爱彼迎的首家住房共享俱乐部。随着俱乐部的问世,马来西亚的房东们将能够与住宿接待行业创业者和当地企业建立更加良好的关系。」吉隆坡的48岁爱彼迎房东John Naden分享了他的看法。
现年33岁的爱彼迎房东Afiza Abdul Jalil也是吉隆坡的一名房东。他补充说:「通过我们的房东社区,我结识了许多房东,他们慷慨地与我分享知识和经验。我希望这个由房东主导的官方俱乐部能在爱彼迎的支持下,将房东们团结于一个广受认可的集体当中,鼓励他们负责任地开展出租业务,担当现有和未来房东的支持系统,并推动当地新形态旅游业的发展。」
*注:根据2018年7月至2019年7月的爱彼迎内部数据得出。