Airbnb launches inaugural Green Stays Awards in Malaysia
Key Takeaways
Airbnb announced the launch of its inaugural Airbnb Green Stays Awards in Malaysia to recognize and celebrate small, local tourism accommodation providers that incorporate sustainable practices into their operations.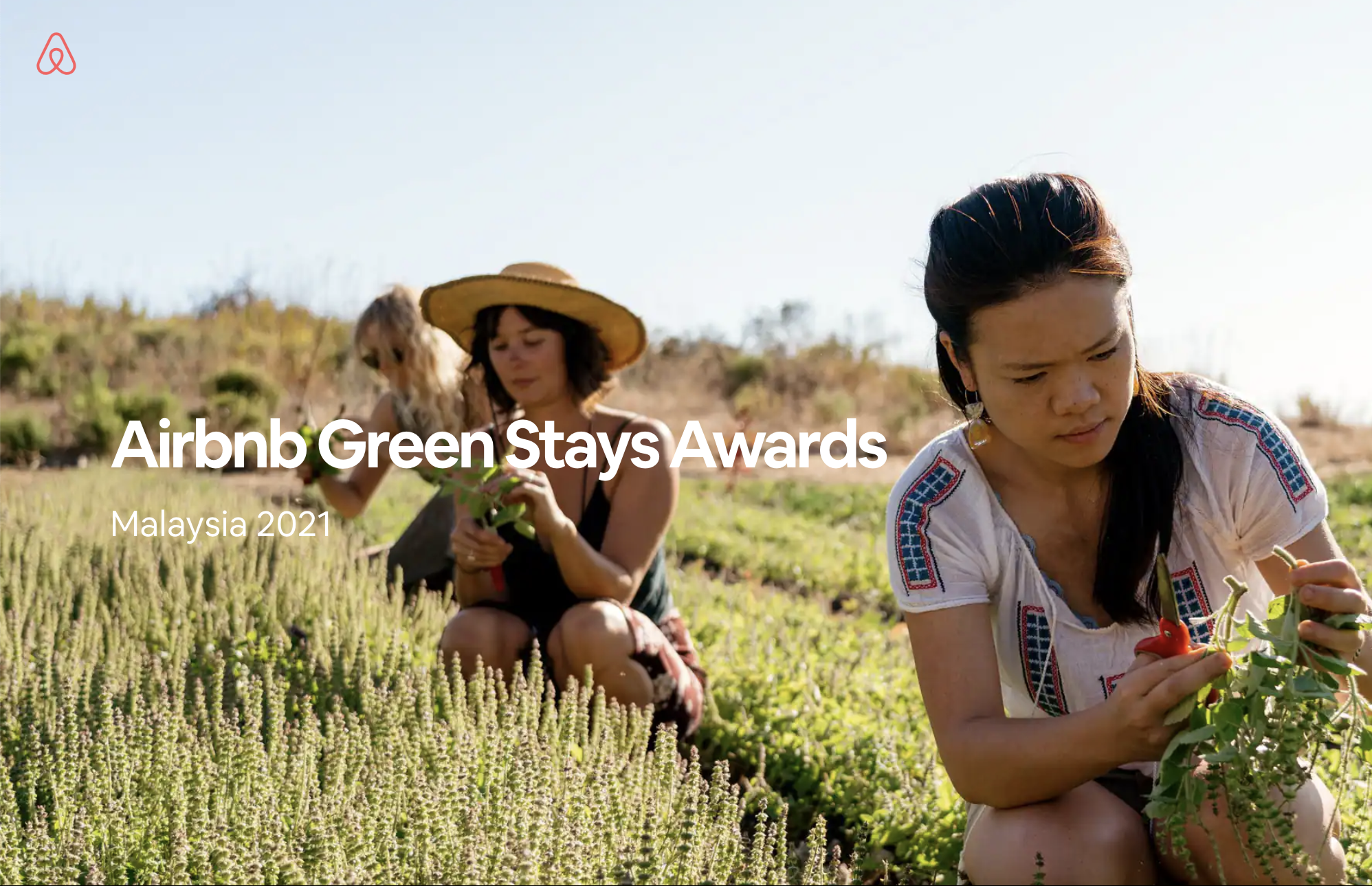 Key Takeaways
Airbnb announced the launch of its inaugural Airbnb Green Stays Awards in Malaysia to recognize and celebrate small, local tourism accommodation providers that incorporate sustainable practices into their operations.
Airbnb today launched the Airbnb Green Stays Awards in Malaysia, a new awards initiative recognising sustainable travel accommodation in the country. With interstate travel restrictions officially lifted and domestic travel set to resume, the Awards are part of Airbnb's ongoing efforts to help rebuild tourism in a more sustainable and inclusive way, in line with the Government's strategies in the recent 12th Malaysia Plan.
In collaboration with the Global Sustainable Tourism Council (GSTC) and the Ecotourism and Conservation Society Malaysia (ECOMY), the inaugural Awards aim to recognize and celebrate small, local tourism accommodation providers in Malaysia that incorporate sustainable practices into their operations, based on local sustainability criteria developed with guidance from both partners.
Airbnb, GSTC and ECOMY will form the judging panel for the inaugural Awards. Nominations will be scored across a range of criteria, including use of green products, waste management, energy conservation, water conservation and biodiversity conservation. Malaysian hospitality providers can now apply for the Awards from now until 24 October 2021 at airbnb.com/malaysiagreenstays. The Awards recipients will be announced in November this year.
All recipients of the Airbnb Green Stays Awards will be featured in Airbnb's upcoming sustainable travel campaign, including a dedicated microsite promoting these Stays. Awardees will also have the opportunity to attend a tailored sustainability workshop and networking session with global experts, who will share best practices and localised inputs on how to further their sustainability practices in the long term.
Sustainable Travel On the Rise
Green, sustainable travel is gaining awareness amongst Malaysian travellers. According to Airbnb's Meaningful Travel Trends Survey 2021* with global data analytics firm YouGov, which explored local travel preferences and behaviors amidst the ongoing COVID-19 pandemic:
Over 60% of respondents said they often consider the environment and sustainability when choosing travel accommodations and destinations.
Being close to nature was the #1 criteria for respondents when deciding where to go, with more than half saying they desired slower-paced holidays in smaller groups, and travel to less crowded and off-the-beaten-path destinations.
Rebuilding Malaysian Tourism with Sustainable Travel
In conjunction with the Awards launch, Airbnb held a virtual panel discussion titled 'Rebuilding Malaysia Tourism with Sustainable Travel' with renowned sustainability experts and advocates including Dr. Mihee Kang, Asia Pacific Director for GSTC; Andrew Sebastian, President & CEO of ECOMY; and Maya Karin, Malaysian actress and environmentalist. Syed Ahmad bin Syed Mustafa, Chief Operating Officer of the Malaysian Green Technology and Climate Change Centre delivered the opening remarks.
Panelists discussed the importance of nurturing sustainable travel in Malaysia; the challenges involved in driving sustainable tourism locally; and how travellers, industry players and local communities can collectively rebuild a more responsible and environmentally conscious form of post-pandemic travel in Malaysia.
Amanpreet Bajaj, General Manager for Southeast Asia, India, Hong Kong and Taiwan at Airbnb, said: "Airbnb remains focused on playing a positive and proactive role in supporting domestic tourism recovery. We are committed to helping rebuild tourism in a way that benefits local communities throughout Malaysia, promotes eco-tourism and authentic cultural experiences, and drives economic recovery. Sustainability will play a crucial role in these efforts to rebuild travel, and we support the Government's focus on sustainability as part of its strategies to re-energise tourism under the 12th Malaysia Plan. We know that Malaysians appreciate sustainable travel, and we aim to promote unique, environmentally friendly Stays and drive more consumer visibility and interest through these first-ever Awards."
Syed Ahmad bin Syed Mustafa, Chief Operating Officer, MGTC, shared: "The recent 12th Malaysia Plan and commitment to COP 2021 signal a move towards the country's preparedness to progress its economy in a greener direction. The relaxation of lockdown measures now provides the tourism sector a chance to rejuvenate itself; and with the continued closure of international borders, it is wise for tourism industry players to re-strategise their marketing by incorporating sustainable practices. We need to strengthen our joint efforts toward a sustainable, just and inclusive recovery. I firmly believe this will significantly impact the development of sustainable tourism in Malaysia, based on the commitment of government and local tourism accommodation business support shown through the spirit of participation today."
Dr. Mihee Kang, Director for Asia Pacific, GSTC, added: "As a global Airbnb partner, GSTC is pleased to be part of this joint effort to launch Airbnb's first-ever green travel accommodation awards. The Green Stays Awards are an important milestone and a significant step towards defining standards for sustainable tourism in Malaysia and across the Asia Pacific region. The conversation on sustainable travel is one that all industry players should be part of, and it is particularly timely as we work to rejuvenate the tourism sector."
Andrew Sebastian, President & CEO, ECOMY, said: "Sustainable tourism and conservation has been a core mission for ECOMY, and we are excited to be collaborating with Airbnb and GSTC to foster greater local awareness and education. As travel gradually resumes nationwide, we hope that these Awards will celebrate and uplift our small eco-friendly travel accommodation businesses, promote the adoption of green practices across Malaysia, and drive greener and more sustainable travel."
To learn more about the Airbnb Green Stays Awards, visit airbnb.com/malaysiagreenstays.
*Note: Airbnb and YouGov surveyed a total of 1,140 Malaysians between 4-8 February 2021.
Airbnb melancarkan Anugerah Penginapan Hijau perdana untuk memacukan pemulihan pelancongan lestari di Malaysia
Airbnb hari ini melancarkan Anugerah Penginapan Hijau Airbnb di Malaysia, sebuah inisiatif anugerah baharu yang mengiktiraf penginapan perjalanan lestari di negara ini. Dengan pengumuman terkini yang membenarkan perjalanan rentas negeri dan percutian domestik, Anugerah ini sejajar dengan strategi perjalanan terbaru Kerajaan Malaysia dalam Rancangan Malaysia ke-12 untuk menghidupkan semula pelancongan tempatan, dan usaha berterusan Airbnb untuk membantu membangun semula pelancongan dengan lebih banyak lagi berkesinambungan dan inklusif, selaras dengan strategi Kerajaan dalam Rancangan Malaysia ke-12 baru-baru ini.
Dengan kerjasama Majlis Pelancongan Lestari Global (GSTC) dan Persatuan Ekopelancongan dan Pemuliharaan Malaysia (ECOMY), Anugerah perdana ini bertujuan untuk mengiktiraf dan meraikan penyedia penginapan pelancongan tempatan kecil di Malaysia yang telah menerapkan amalan lestari ke dalam operasi mereka, berdasarkan kriteria kelestarian yang dibangunkan dengan panduan daripada kedua-dua rakan kongsi.
Airbnb, GSTC dan ECOMY akan menjadi panel pengadil untuk Anugerah perdana ini. Pencalonan akan dinilai merentasi pelbagai kriteria, termasuk penggunaan produk hijau, pengurusan sisa, pemuliharaan tenaga, pemuliharaan air dan pemuliharaan biodiversiti. Penyedia hospitaliti Malaysia kini boleh menghantar penyertaan mereka untuk menyertai Anugerah ini mulai sekarang hingga 24 Oktober 2021 di airbnb.com.my/malaysiagreenstays. Penerima-penerima Anugerah akan diumumkan pada bulan November tahun ini.
Semua penerima Anugerah Penginapan Hijau Airbnb akan ditampilkan dalam kempen perjalanan lestari Airbnb yang akan datang, termasuk laman sesawang khusus yang mempromosikan penginapan ini. Penerima anugerah juga akan berpeluang untuk menghadiri bengkel kelestarian dan sesi rangkaian yang bersesuaian bersama pakar global, yang akan berkongsi amalan terbaik dan cadangan tempatan tentang cara untuk meningkatkan amalan kelestarian dalam jangka panjang.
Perjalanan Lestari Semakin Meningkat
Perjalanan hijau dan lestari semakin mendapat kesedaran di kalangan pengembara Malaysia. Menurut Tinjauan Trend Perjalanan Bermakna Airbnb 2021* dengan firma analisis data global YouGov, yang meneroka pilihan dan tingkah laku perjalanan tempatan di tengah-tengah pandemik COVID-19 yang masih berlarutan:
Lebih 60% responden berkata mereka sering mempertimbangkan persekitaran dan kelestarian apabila memilih penginapan dan destinasi pelancongan.
Berada hampir dengan alam semula jadi adalah kriteria #1 untuk responden apabila memutuskan destinasi mereka, dengan lebih daripada separuh berkata mereka mahukan percutian yang lebih santai dalam kumpulan yang lebih kecil, dan mengembara ke destinasi yang kurang sesak dan kurang popular.
Membina Semula Pelancongan Malaysia dengan Perjalanan Lestari
Bersempena dengan pelancaran Anugerah ini, Airbnb mengadakan perbincangan panel maya bertajuk 'Membina Semula Pelancongan Malaysia dengan Perjalanan Lestari' bersama pakar dan penyokong kelestarian terkenal termasuk Dr. Mihee Kang, Pengarah Asia Pasifik untuk GSTC; Andrew Sebastian, Presiden, Pengasas & CEO ECOMY; dan Maya Karin, pelakon dan pencinta alam sekitar Malaysia. Syed Ahmad bin Syed Mustafa, Ketua Pegawai Operasi Pusat Teknologi Hijau dan Perubahan Iklim Malaysia menyampaikan ucapan pembukaan.
Ahli panel membincangkan kepentingan memupuk perjalanan lestari di Malaysia; cabaran yang terlibat dalam memacu pelancongan lestari di peringkat tempatan; dan bagaimana pengembara, pemain industri dan komuniti tempatan secara kolektif dapat membina semula bentuk perjalanan pasca-wabak yang lebih bertanggungjawab dan prihatin terhadap alam sekitar di Malaysia.
Amanpreet Bajaj, Pengurus Besar Airbnb untuk Asia Tenggara, India, Hong Kong dan Taiwan, berkata: "Airbnb kekal fokus untuk memainkan peranan yang positif dan proaktif dalam menyokong pemulihan pelancongan domestik lebih-lebih lagi apabila perjalanan rentas negeri telah dibenarkan. Airbnb dan komuniti hos tempatan kami komited untuk membantu membina semula pelancongan dengan cara yang memberi manfaat kepada komuniti tempatan di seluruh Malaysia, menggalakkan ekopelancongan dan pengalaman budaya yang tulen serta memacu pemulihan ekonomi. Kelestarian akan memainkan peranan penting dalam usaha ini untuk membina semula perjalanan, dan kami menyokong tumpuan Kerajaan terhadap kelestarian sebagai sebahagian daripada strateginya untuk menggiatkan semula pelancongan di bawah Rancangan Malaysia ke-12. Kami tahu bahawa rakyat Malaysia menghargai perjalanan yang lestari, dan kami berazam untuk mempromosikan penginapan yang unik dan mesra alam sekitar serta memacu lebih banyak keterlihatan dan minat pengguna melalui Anugerah julung-julung kalinya diadakan ini."
Syed Ahmad bin Syed Mustafa, Ketua Pegawai Operasi, MGTC, berkongsi: "Rancangan Malaysia ke-12 baru-baru ini dan komitmen kerajaan Malaysia terhadap Paris Agreement (COP 2021) menandakan kesediaan negara untuk memajukan ekonominya ke arah yang lebih hijau. Kelonggaran sekatan perjalanan kini memberi peluang kepada sektor pelancongan untuk diberi nafas baru. Dengan penutupan perbatasan antarabangsa yang berterusan, adalah wajar bagi para pengendali industri pelancongan untuk menyusun semula cara pemasaran mereka dengan mengamalkan amalan yang lestari. Kita perlu mengukuhkan usaha bersama bagi menuju ke arah pemulihan yang berterusan, adil dan inklusif. Saya yakin ini akan memberi kesan besar kepada pembangunan pelancongan lestari di Malaysia, berdasarkan komitmen kerajaan serta sokongan daripada pengendali penginapan pelancongan tempatan yang ditunjukkan melalui semangat penyertaan hari ini."
Dr. Mihee Kang, Pengarah Asia Pasifik, GSTC, menambah: "Sebagai rakan kongsi global Airbnb, GSTC berbesar hati menjadi sebahagian daripada usaha bersama ini untuk melancarkan anugerah penginapan perjalanan hijau Airbnb yang pertama. Anugerah Penginapan Hijau ini merupakan tonggak dan langkah penting dalam menentukan standard pelancongan lestari di Malaysia dan di seluruh rantau Asia Pasifik. Semua pemain industri seharusnya terlibat dalam perbincangan mengenai perjalanan lestari ini, dan ini berlangsung tepat pada masanya ketika kami berusaha untuk membangkitkan kembali sektor pelancongan."
Andrew Sebastian, Presiden, Pengasas & CEO, ECOMY, berkata: "Pelancongan lestari dan pemuliharaan telah menjadi misi teras untuk ECOMY, dan kami teruja untuk bekerjasama dengan Airbnb dan GSTC dalam memupuk kesedaran dan pendidikan tempatan yang lebih baik. Apabila sektor pelancongan beransur pulih di seluruh negara, kami berharap Anugerah ini akan meraikan dan meningkatkan perniagaan penginapan perjalanan mesra alam kecil kami, menggalakkan penerapan amalan hijau di seluruh Malaysia, dan memacu perjalanan yang lebih hijau dan lebih lestari."
Untuk mengetahui lebih lanjut mengenai Anugerah Penginapan Hijau Airbnb, layari airbnb.com/malaysiagreenstays.
*Nota: Airbnb dan YouGov telah meninjau seramai 1,140 rakyat Malaysia antara 4-8 Februari 2021.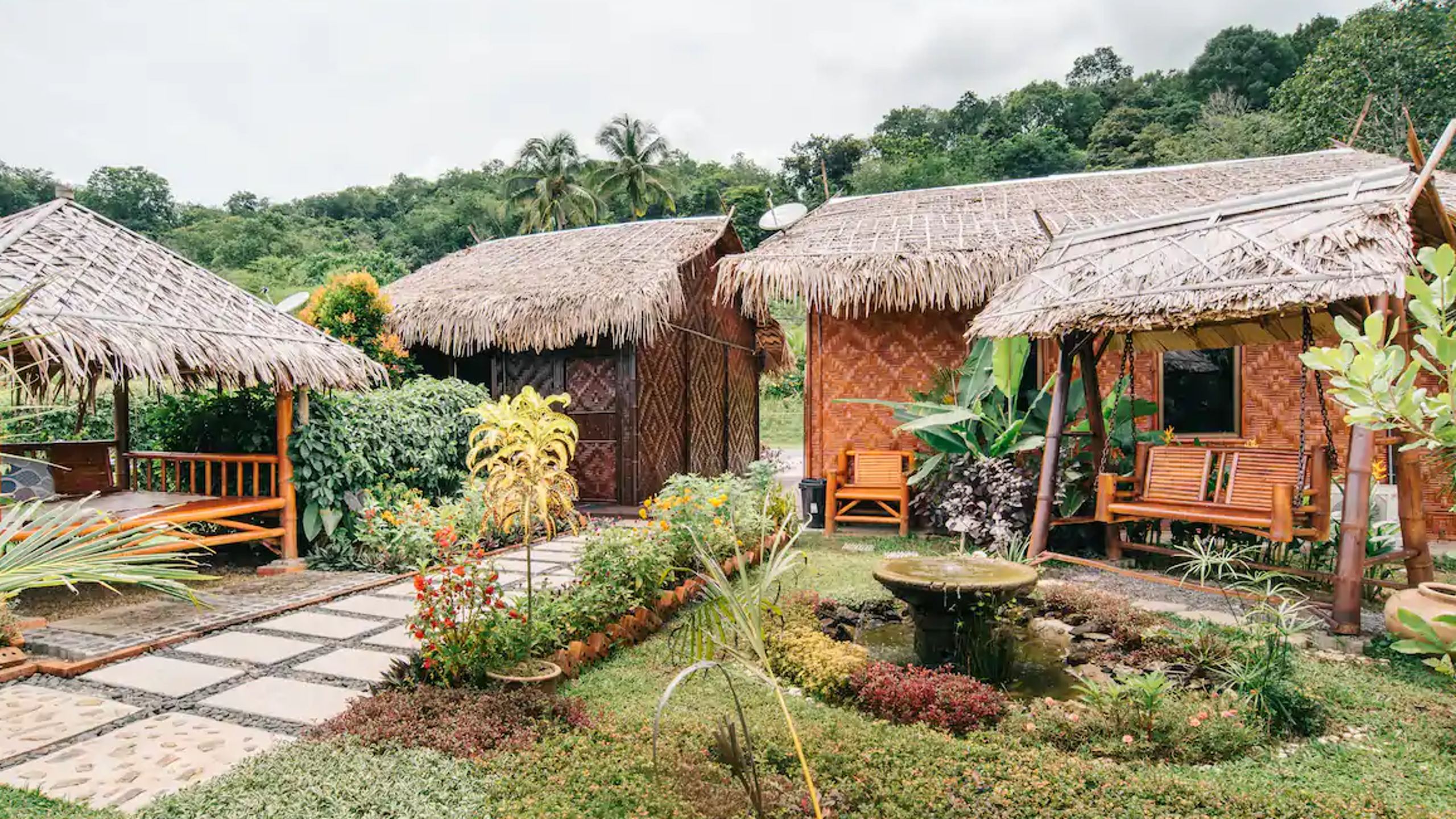 爱彼迎推出首届绿色住宿奖,促进马来西亚可持续旅游业复苏
爱彼迎(Airbnb)今天在马来西亚推出爱彼迎绿色住宿奖。这是一项全新的奖项计划,旨在表彰该国的可持续旅游住宿。 随着大马进一步放宽防疫限制以取消对国民众跨州旅行的限制,该奖项的推出既迎合了马来西亚政府在第 12 个马来西亚计划中制定了重振当地旅游业的最新战略, 也体现了爱彼迎为促进更加可持续、更具包容性旅游产业付出的不懈努力。
爱彼迎携手全球可持续旅游理事会(GSTC)和马来西亚生态旅游与保护协会(ECOMY)创立该奖项,旨在认可和鼓励马来西亚当地的小型旅游住宿提供商,表彰他们履行爱彼迎在合作伙伴指导下制定的可持续性标准,并将可持续实践融入业务运营。
爱彼迎、全球可持续旅游理事会(GSTC)、马来西亚生态旅游与保护协会(ECOMY)将组成首届评审团。评审团将根据一系列标准展开评估,包括使用绿色产品、废料管理、节能、节水和保护生物多样性。即日起至 2021 年 10 月 24 日,马来西亚住宿接待服务提供商和旅行者都可以前往 airbnb.com/malaysiagreenstays 提名最喜爱的绿色住宿。获奖名单将在今年 11 月公布。
所有获得爱彼迎绿色住宿奖的房源都将纳入爱彼迎即将推出的可持续旅游推广,其中包括为这些房源专门创设的微型促销网站。获奖者还将有机会与全球专家一道,参加量身定制的可持续研讨会和交流活动,共同探讨最佳做法和本地化实践,分享他们如何长期推进可持续发展。
可持续旅行兴起
越来越多的马来西亚旅行者认识到可持续绿色出行的重要性。爱彼迎与全球数据分析公司 YouGov 合作开展「2021 年有意义的旅行趋势调查」* ,探索了新冠肺炎疫情期间当地的旅行偏好和行为,调查显示:
在选择旅行住宿和目的地时,超过 60% 的受访者表示会考虑自然环境和可持续发展。
亲近大自然是受访者在决定旅游目的地时的首要考量。 超过半数的受访者表示,他们喜欢小团出行,体验慢节奏的假期,并且希望避开人潮,造访小众目的地。
可持续旅行重塑马来西亚旅游业
推出该奖项的同时,爱彼迎也汇集业内顶级专家和倡议者,举行了名为"通过可持续旅行重塑马来西亚旅游业"的线上小组讨论。受邀专家包括全球可持续旅游理事会亚太区主任 Mihee Kang 博士、马来西亚生态旅游与保护协会总裁、创始人兼首席执行官 Andrew Sebastian,以及马来西亚女演员和环保主义者 Maya Karin。马来西亚绿色科技和气候变化中心首席执行官 Syed Ahmad bin Syed Mustafa发表了开幕致辞。
小组成员讨论了在马来西亚构建可持续旅游业的重要性;在当地推动可持续旅游业所面临的挑战;以及旅行者、业界人士、地方社群应该如何在疫情后携手重建更负责任、更具环保意识的马来西亚旅游生态。
爱彼迎东南亚、印度、中国港台地区总经理 Amanpreet Bajaj 表示:「爱彼迎始终致力于积极支持国内旅游业复苏。爱彼迎和当地房东/体验达人社区都致力于支持旅游业重建,旨在惠及马来西亚当地社区,促进生态旅游和真实的文化体验,推动经济复苏。可持续发展将在重建旅游业的努力中发挥关键作用。我们支持马来西亚政府在第 12 个马来西亚计划中将可持续作为振兴旅游业战略的重点。我们知道,马来西亚人支持可持续出行。所以,我们希望通过这个首创的奖项推广独特、环保的住宿,提高消费者的信息透明度和兴趣。」
马来西亚绿色科技和气候变化中心(MGTC)首席执行官 Syed Ahmad bin Syed Mustafa表示:「近期的第 12 个马来西亚计划和对COP 2021的承诺标志着该国准备朝着更绿色的方向发展经济。现今的放宽防疫封锁措施为旅游业提供了振兴的机会;随着国际边界的持续关闭,旅游业参与者通过纳入可持续实践来重新制定营销策略是明智之举。我们需要加强共同努力,实现可持续、公正和包容的复苏。我坚信这将显着影响马来西亚可持续旅游业的发展,基于今天的参与精神所体现的政府和当地旅游住宿业务支持的承诺。
MGTC 热烈支持该奖项的推出,因为这是支持马来西亚可持续努力的创新举措。我们坚信马来西亚的绿色进程需要公私部门进一步合力推进。同时,我们强烈鼓励马来西亚各地符合条件的旅游住宿提供商申报此奖项。我们期待生态旅游持续发展,惠及更多马来西亚人,也让更多人认识到气候问题。」
全球可持续旅游理事会(GSTC)亚太区主任 Mihee Kang 博士补充:「作为爱彼迎的全球合作伙伴,GSTC 很高兴能携手爱彼迎推出首届绿色旅游住宿奖。绿色住宿奖是马来西亚和整个亚太地区可持续旅游标准制定进程中的重要里程碑和重大进展。所有从业者都应该参与有关可持续旅游的探讨。在我们努力振兴旅游产业的大背景下,这个议题显得尤为迫切。」
马来西亚生态旅游与保护协会(ECOMY)总裁、创始人兼首席执行官 Andrew Sebastian 表示:「可持续旅游和环保是 ECOMY 的核心任务,我们很高兴携手爱彼迎和 GSTC,在当地普及环保意识和相关教育。随着旅游业在全国范围内逐渐复苏,我们希望该奖项将鼓励和表彰倡导环保旅游住宿的小企业,促进马来西亚各地的绿色实践,推动构建更环保、可持续的旅游业。」
如需了解有关爱彼迎绿色住宿奖的更多信息,请访问 airbnb.com/malaysiagreenstays。
*注:爱彼迎和 YouGov 在 2021 年 2 月 4 日至 8 日期间调研了 1140 名马来西亚受访者。